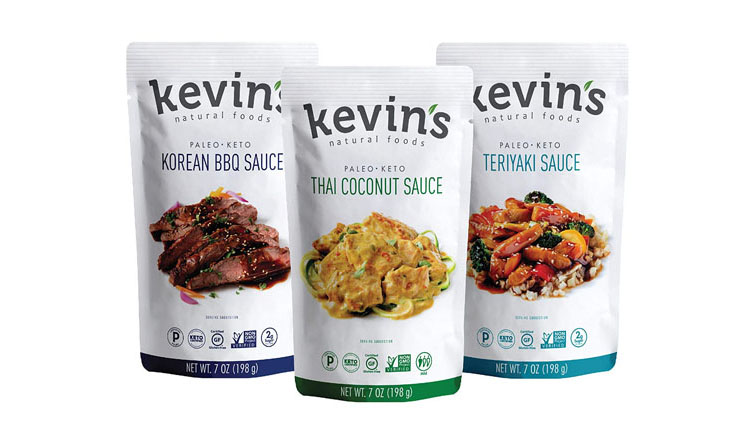 From CB: I got the Wet and Forget Shower Cleaner and it really worked! While it did have a very faint smell, it didn't bother me at all and I'm chemically sensitive. (I'm not as sensitive as I used to be, so I can't speak for everyone.) It took about two overnight treatments to see the most difference, and it got the weird pink stain out from my shower tile. That was a great purchase. I also bought the three pack of sauces we featured, from Kevin's Natural Foods. They were so good! I got the Thai Coconut, Lemon Basil and Tikka Masala pack. So far we've had the Thai and Basil varieties and they were super tasty. Those sauces would be great to keep on hand to make an easy dinner for company. Here are some more things Hecate and I are looking at.
Protective sleeves for vaccine cards so you'll be able to add booster entries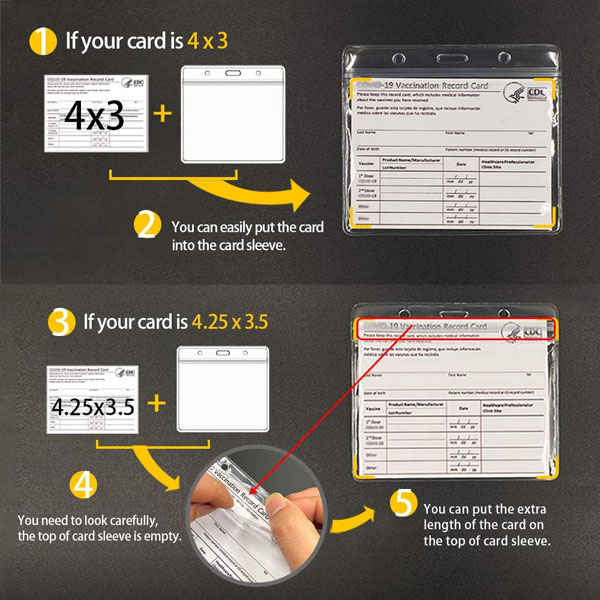 From CB: I was thinking of laminating our vaccine cards but we'll probably need booster shots. With these sleeves we can keep our cards safe while leaving room for more entries. If you have any badge sleeves for conferences or events just check to see if they'll fit your vaccine card because I've heard those will fit too. These CDC vaccine card holders are waterproof and 4×3 inches. (My CDC vaccine card is 4×3.) You get 3 sleeves for $8, 5 for $9 or 10 for $11. These have 4.4 stars, 181 ratings and a B on Fakespot. Unlike other plastic vaccine sleeves, these are said to really fit the CDC cards. "My covid vaccine card fit perfectly in this card protector. Seems like good quality." "These arrived today, and they are the perfect size for keeping our Covid vaccine records safe and clean. Better than having the card laminated, since I expect we may need to have booster shots."
Menthol and eucalyptus aromatherapy tablets for an at-home spa experience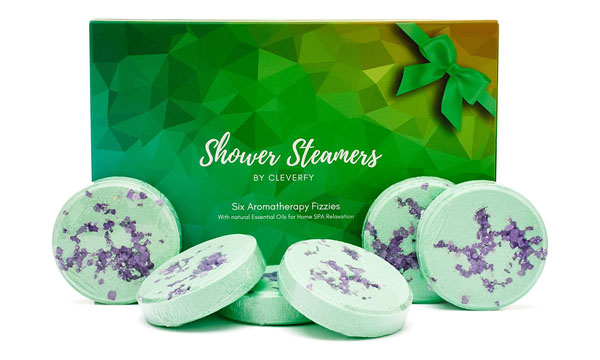 From CB: These menthol and eucalyptus aromatherapy shower tablets are on sale for $10 off, making them $15 for 6. They have over 2,100 ratings, 4.3 stars and a B on Fakespot. They come in a pretty box and would make a great gift, although I'd want to keep these for myself. They're said to be great at cleaning sinuses. "I got these for allergy season. Just put one at your feet in the shower (not directly under the water, but just to the side) and enjoy the wonderful sinus clearing minty smell. they are soothing and helpful when you have a stuffy nose or even a sinus headache." "I cannot say enough fantastic things about this product! I suffer from extremely bad allergies, allergic rhinitis, and daily sinus headaches. I am extremely happy to say they are absolute magic in your shower. For the first time in days my sinus headache is gone!"
A five piece mini mask kit to treat yourself and a friend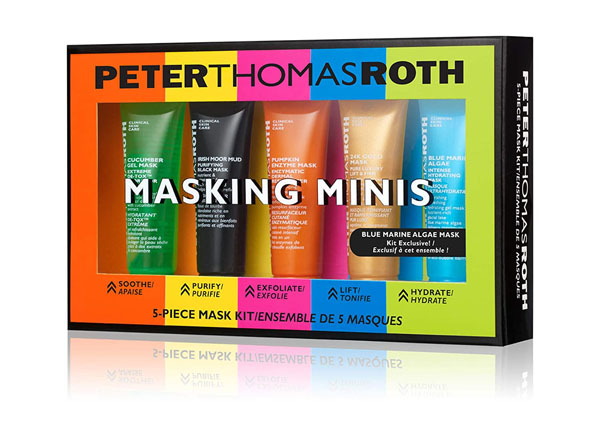 From CB: This set of 5 mini masks from Peter Thomas Roth is just $19. You get a purifying, detoxing, enzymatic, and lifting masks, all in little tubes you can bring with you. These have 4.6 stars, 138 ratings and a B on Fakespot. Women say these make a great gift and that they also make your skin feel soft and smooth. "Absolutely loved this purchase! Great value for money, loved the way they feel on skin and worked like a charm." "All masks made my face super smooth, reduced pores, and were non-irritating to my skin. Favorites were the 24kt Gold and the Pumpkin."
A leave-in styling cream that eliminates frizz and strengthens hair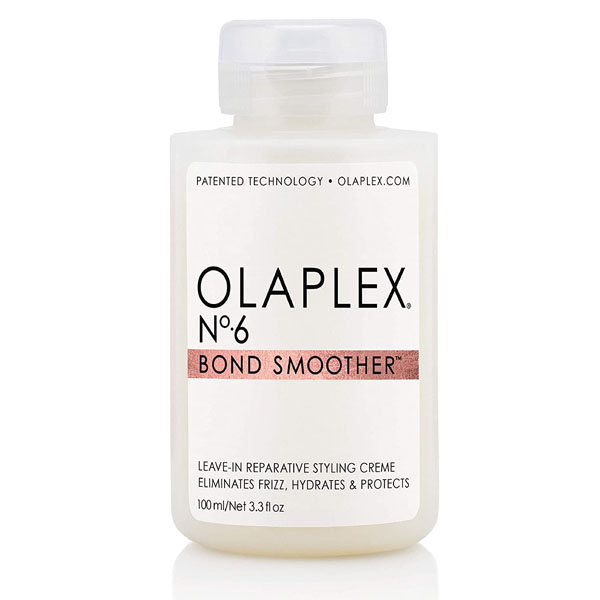 From CB: I finally got a haircut after 9 months and now I want my processed hair to look healthier. Olaplex No. 6 Bond Smoother is a leave-in treatment that you apply before styling. It's said to really work to get rid of frizz and make hair smoother and healthier. This has over 20,000 reviews and 4.4 stars on ReviewMeta. Women rave about how it transformed their damaged hair and say it's worth the price. "I have a problem with flyaways and damage from dying my hair blonde. This product makes my hair look so healthy and it also seems to give it volume as well. Best styling product I have ever used." "I've seen a huge improvement in my hair growing back and looking healthier each day."
A cute skort for effortless summer style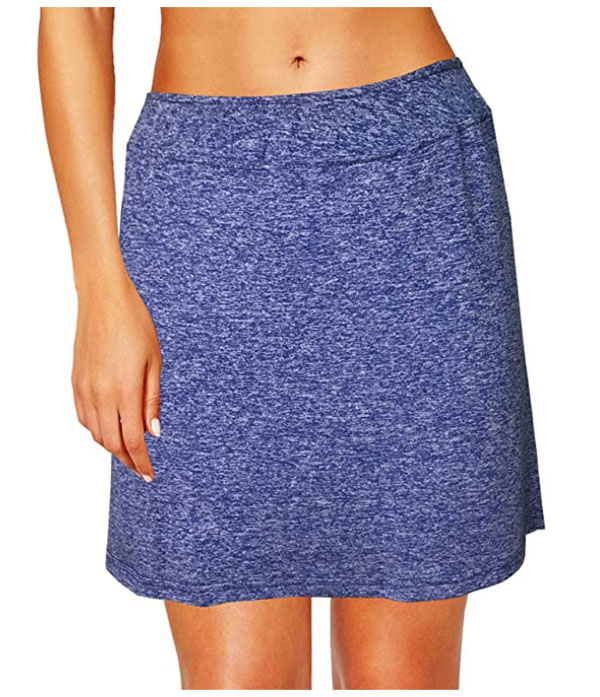 From Hecate: I haven't worn a skort since I was about 8, I think, but People featured something similar over the weekend and I thought it was really cute. I know most people wear these for golf or tennis. Since this one comes in so many cute prints and colors, I was thinking it might be a fun option to kick around town over the summer. This skort comes in sizes S – XXL, priced $15 – $25. Amazon says it runs true to size. I picked this one because of the number of options but also because it's a little longer than these athletic skirts usually are. Over 2,200 reviews gave this 4.4 stars that ReviewMeta confirmed. A lot of the commenters said the fabric on the skirt and under shorts lays flat, making a nice line. One said it looked nice enough to wear to work, "This is so comfortable and smooth, and it's nice enough to wear to work! The shorts part is the perfect length as well, very comfortable while sitting and they don't ride up." Another confirmed the shorts didn't ride up, regardless of size. And bonus – pockets! "Sits lower on hips – not at natural waist – which I liked. It has shorts under it and they did NOT ride up, which I was shocked about. Pockets are great for your cell phone and chapstick."
An essential oil blend to help you sleep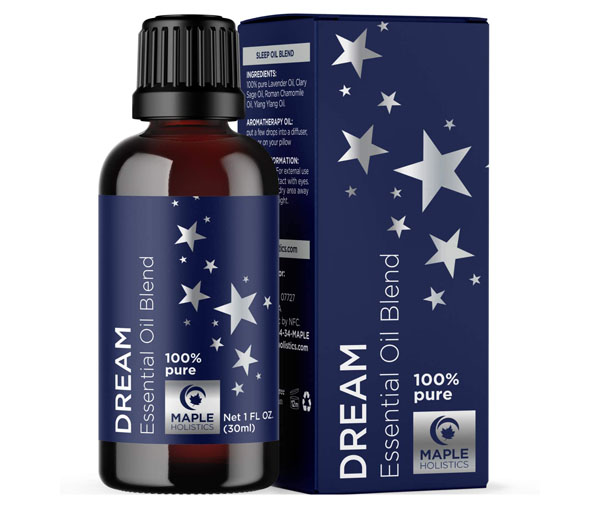 From Hecate: As most of you know, I have a tough time sleeping. I have a weighted blanket and a sound machine. I was using melatonin but it doesn't keep me asleep. I saw this essential oil designed to help you fall and stay asleep. This mixture combines lavender, chamomile, sage and ylang ylang essential oils. It's $10 for a one ounce bottle and most of the commenters talk about how unexpectedly large the bottle is for that price. It has close to 12,000 reviews with 4.5 stars according to ReviewMeta. This oil is sold for diffusers but can be used alone too. "I tried using this in 2 ways both in diffuser and place few drops in pillow. I find the aroma in pillow method lasts longer . I was able to sleep peacefully and this helps in breathing [if you have nasal congestion]." Many customers cautioned to use it sparingly as it is very potent. However, they also said it really works, even if you have sleep issues, "As a chronic insomniac I'm always looking for a natural ways to help me relax so I can sleep – the Dream blend does just that. Because of the blend of lavender, clary sage and ylang ylang this essential oil is potent."
A durable six foot iPhone charger that you hopefully won't lose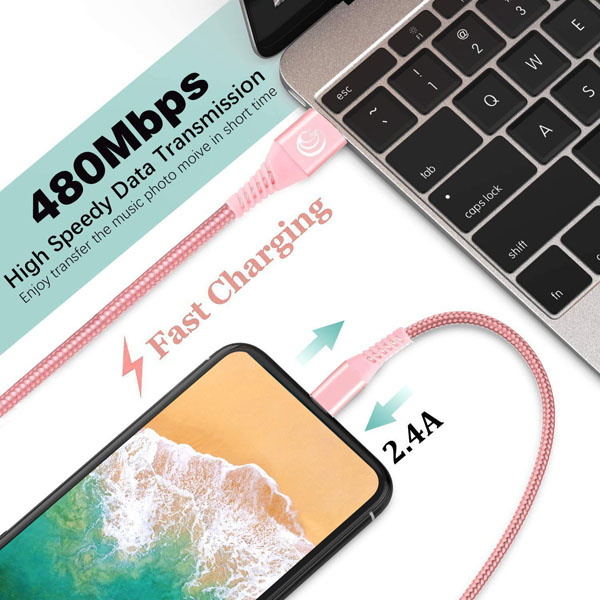 From Hecate: Chargers seem to disappear from my house. I don't know how, especially in the last year since no one has gone anywhere. But I saw these and I really like that they have the reinforced plastic bend. I also like that they come two for $9. At that price I can afford to have them walk out the door. The six foot length seems to be the size I need the most so this is perfect. It's a lightning charger and fits any of the devices that take a 5 charger. These have over 2,600 reviews, 4.2 stars and an A on Fakespot. They come in pink or grey. A couple customers had trouble with these in their car, so maybe just keep them in the house. But a lot of the reviews talked about how great the customer service was so if you have any trouble, call the company. Customers also liked the flexibility of the cords, "I bought this for my IPhone and it does charge my cell phone more quickly than the charger cord it came with. I love the length, now I can actually stand or sit and use my cell while it's charging." Another said it was more durable than expected, "So far so good. Both our toddler and our dog have tried to chew them and so far they haven't done any real damage!"
Thank you for reading and commenting on our Amazon post. If you make any purchases through these links we get a small percentage and appreciate it!