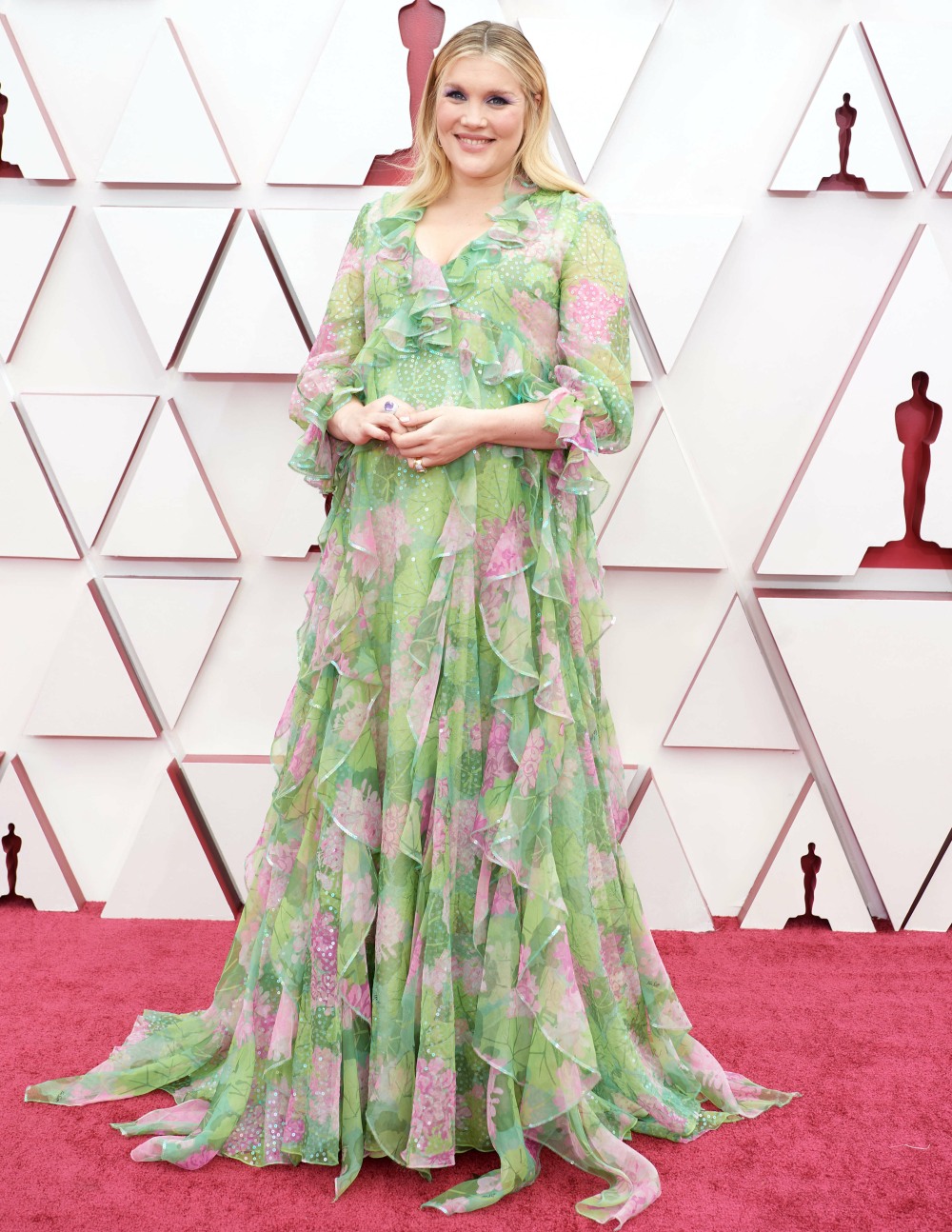 Emerald Fennell really impressed me during the awards season, she was so funny and she seemed to be having a good time on Zoom for all of the awards shows. She's a writer, director and actress and her 2020 was spectacular, from her work as Camilla Parker Bowles on The Crown to her work writing and directing Promising Young Woman. Emerald walked away with the Oscar for Best Original Screenplay. I didn't exactly think that PYW had the strongest screenplay, but it was thought provoking and I'm glad she won. She was seven months pregnant when she directed PYW in 2019, and she debuted her second baby bump at the Oscars in this blousy, Camilla-esque Gucci Resort gown. She joked about her vibe: "Tonight I am Susan, your pottery teacher who has a business proposition for you that is absolutely not a pyramid scheme."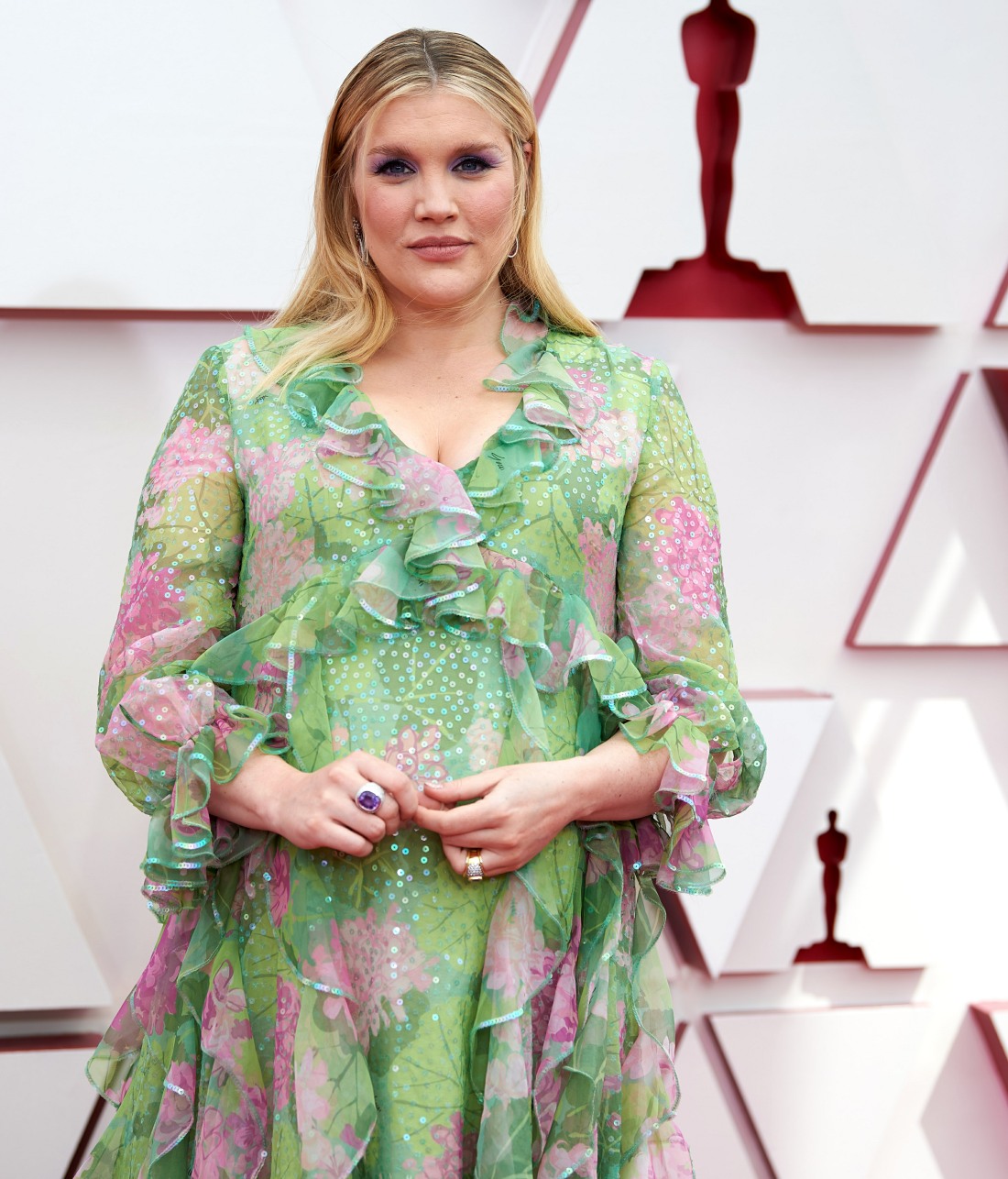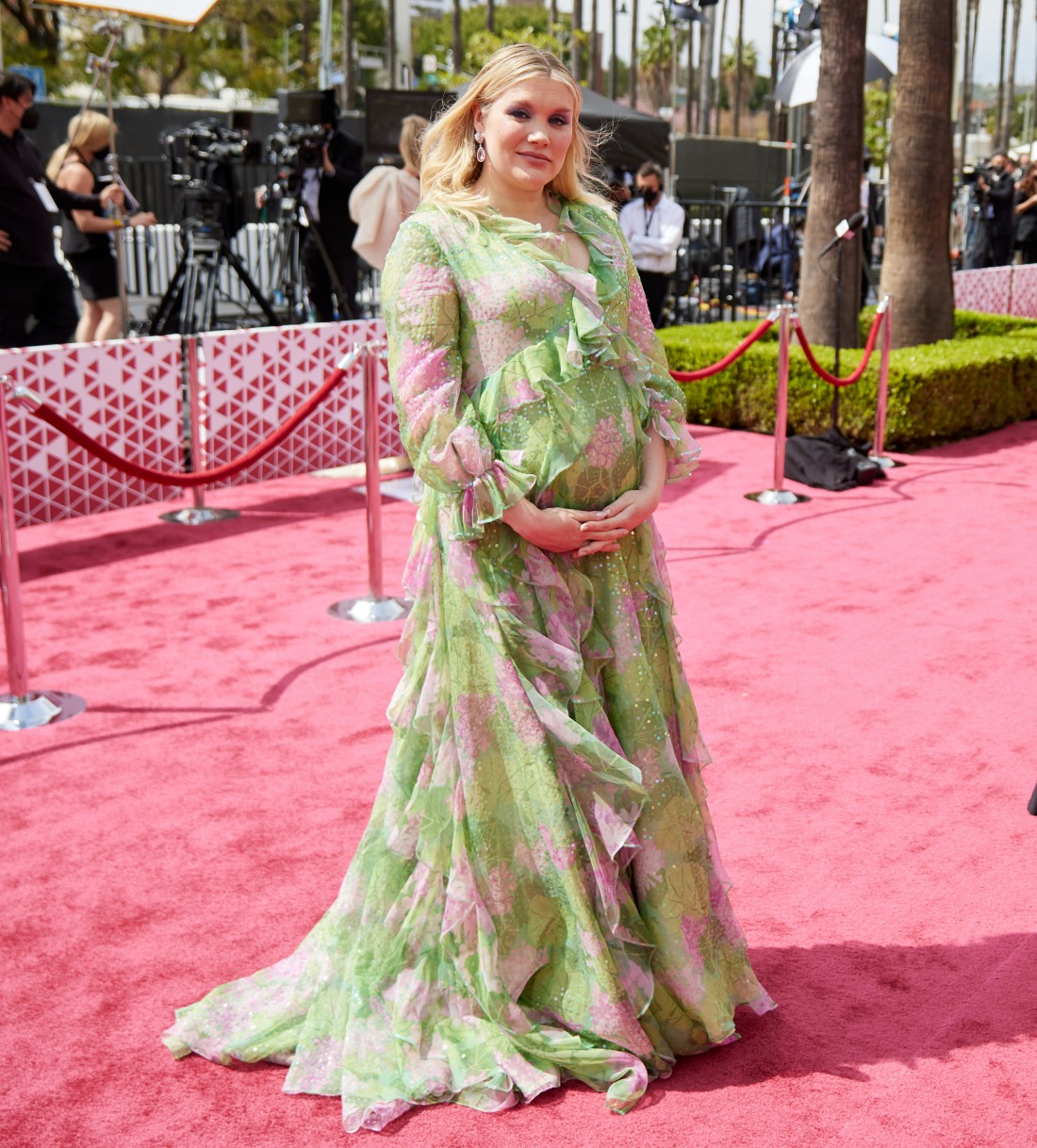 Also in gucci: Best Actress nominee Vanessa Kirby. In editorials, Vanessa comes across as a Cate Blanchett-esque shape-shifter with similarly delicate coloring. On the red carpet though… she just looked washed out. The dress was too pale and her makeup and hair did her no favors. I like a bold red lip too, but this was the wrong look. She needed some volume or something else with her hair (she needs a darker blonde too). She's not even wearing earrings! Too undone.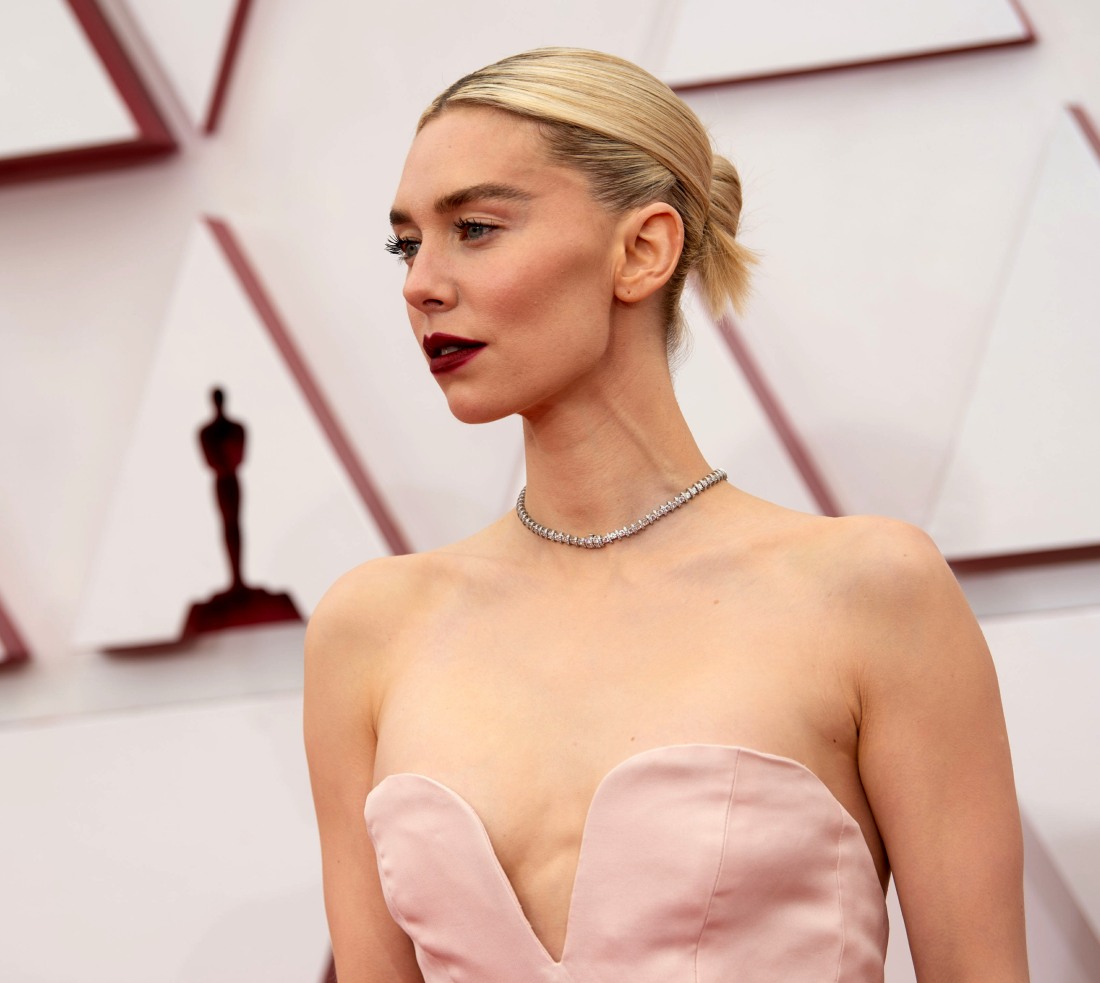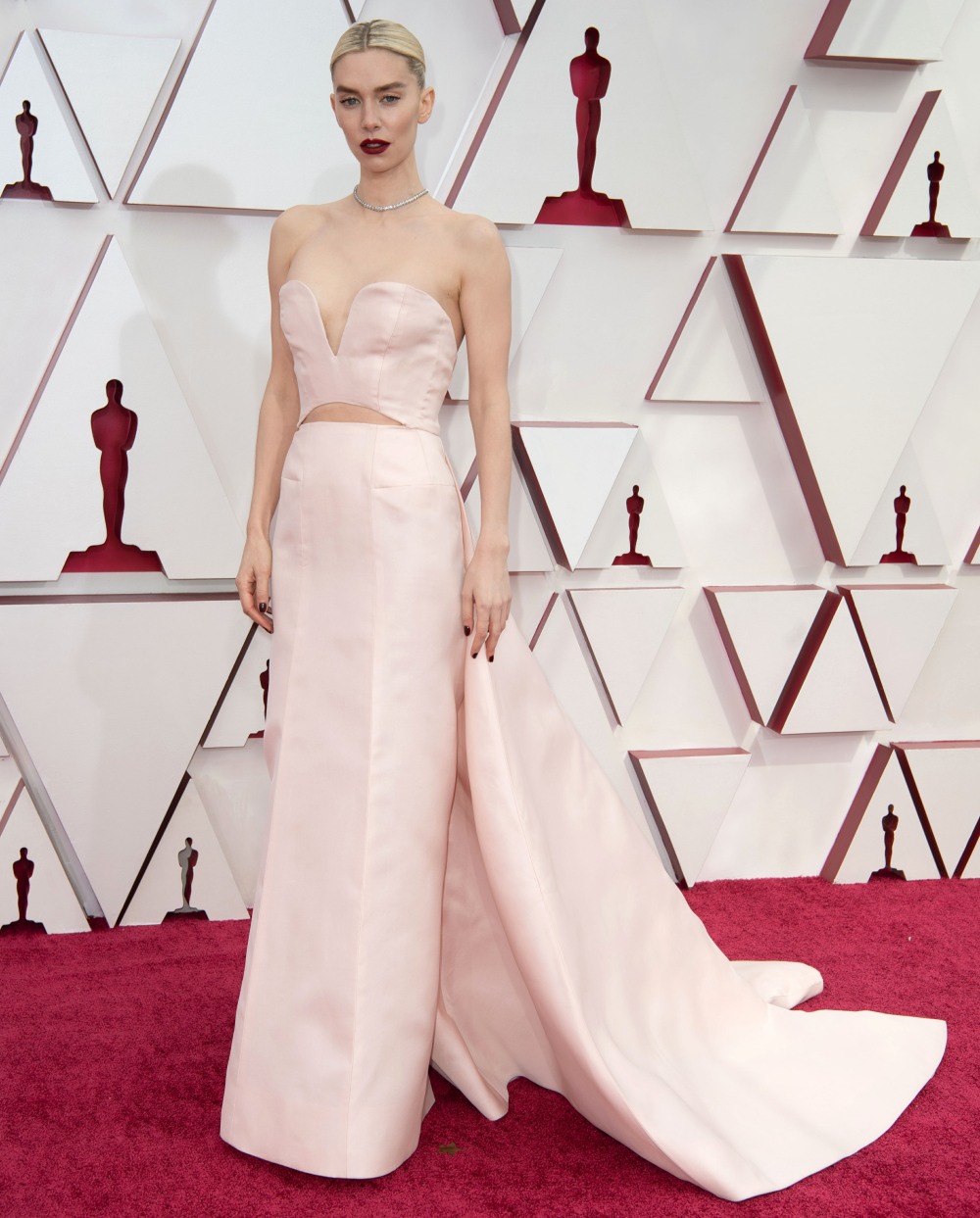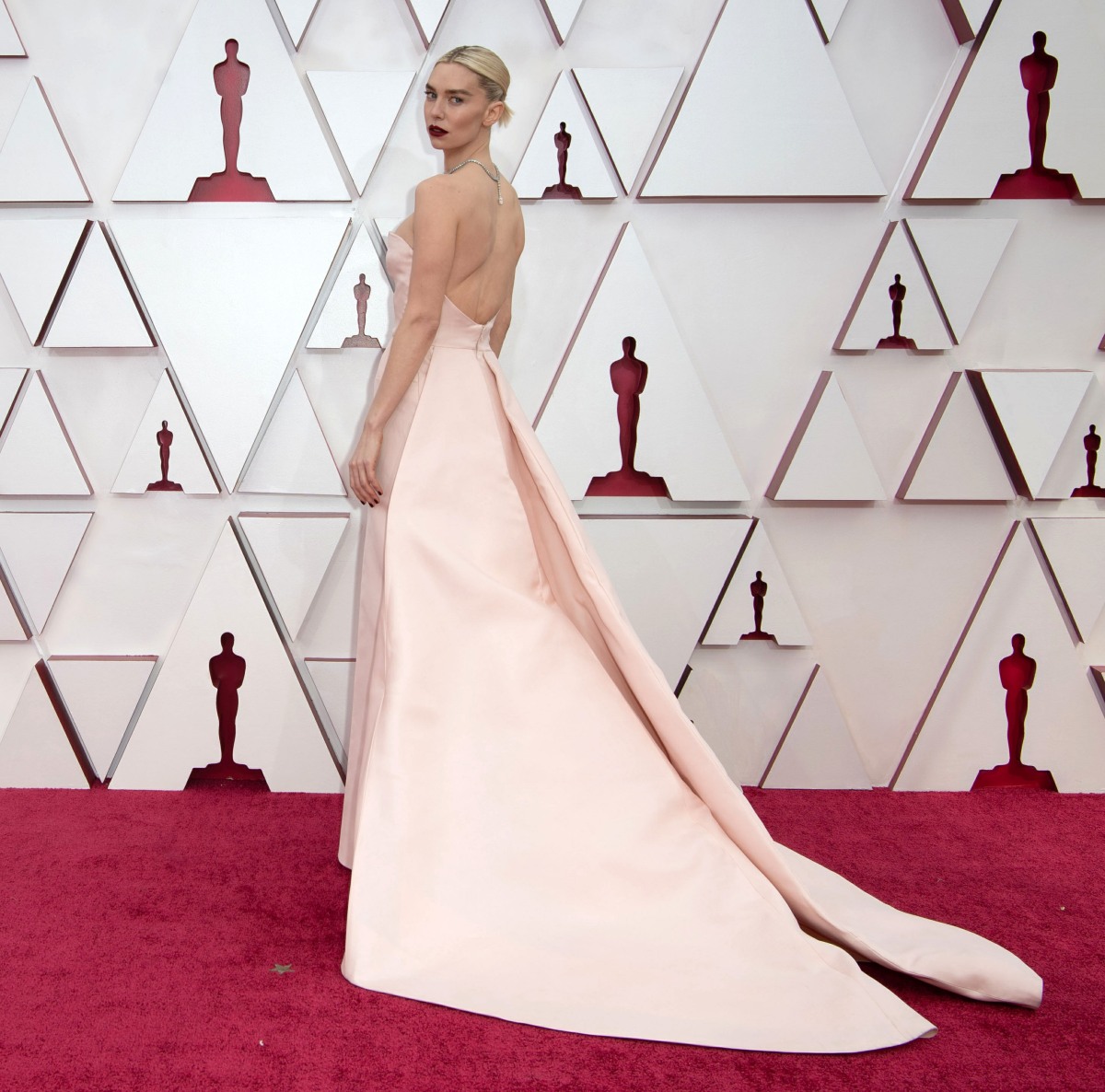 Photos courtesy of WENN.