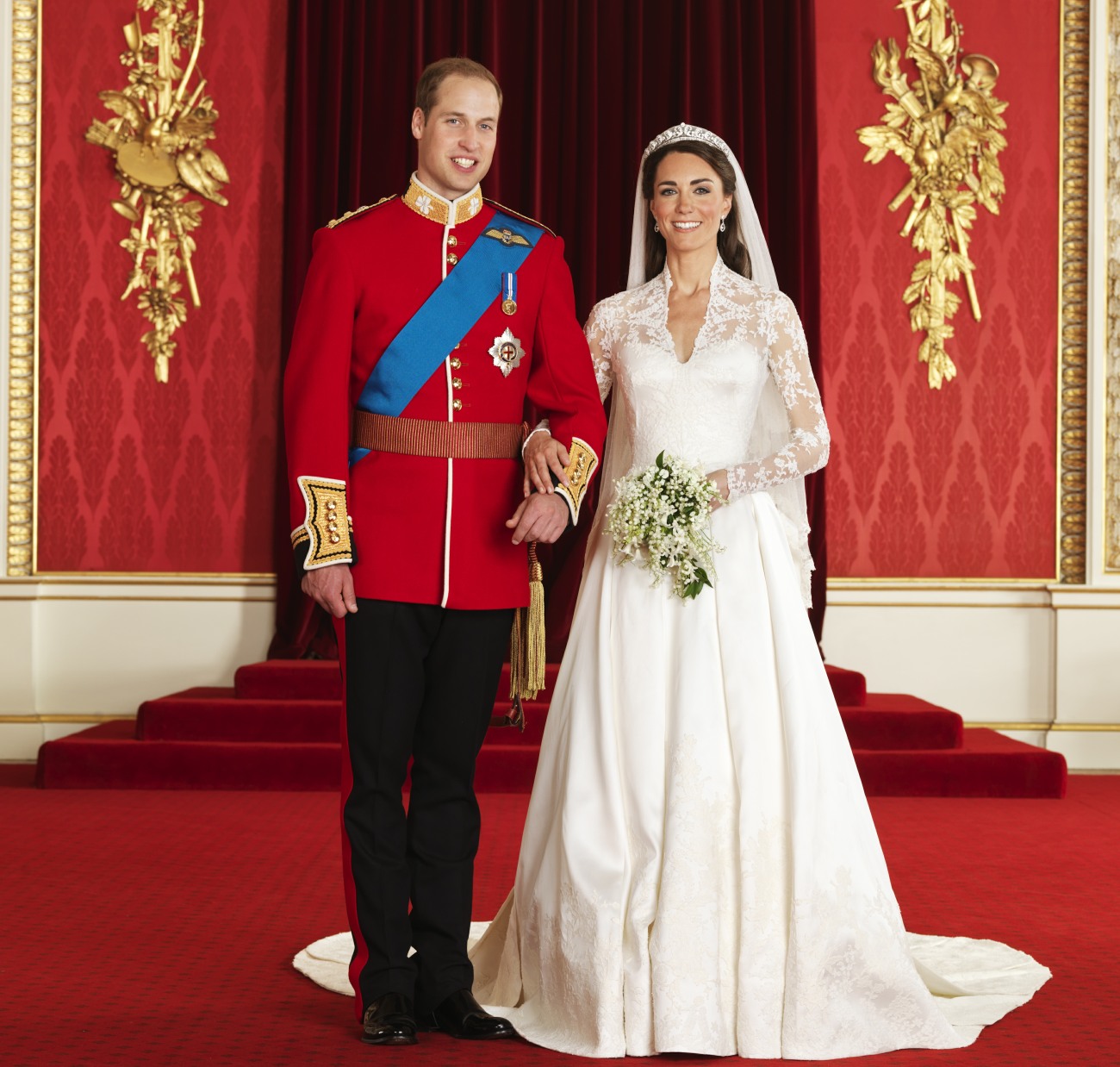 Today is the Duke and Duchess of Cambridge's tenth anniversary, and as such, we've been celebrating Keen Anniversary Week. There have been dozens of embiggening stories from an increasingly desperate-looking Middleton press machine, and the whole vibe has been very odd. I can't tell if certain British royal reporters are actually being quite shady about the Keens. We've also been gifted some cloying stories about the Cambridges' 2011 wedding. There's really no news there, it's just flogging a dead horse. The stories are a lot like this one, which is People Mag's exclusive interview with a harpist who played at the Cambridges' wedding. She makes William sound like the kind of bore who laughs hysterically at his own dumb jokes.
Prince William snuck in a lighthearted joke about his younger brother Prince Harry during his speech at his wedding reception 10 years ago on April 29, 2011.

As he thanked those who'd helped make the day he wed Kate Middleton so special, he referred to harpist Claire Jones, who was among the entertainers at the Buckingham Palace afternoon reception.

"He made a lovely little remark about me," Jones tells PEOPLE in this week's issue. "The first thing he said to me was, 'Did you hear what I said in my speech?' I said I did, but I asked him to remind me because I hadn't heard it all. He said, 'Thank goodness Claire turned up to play the harp because otherwise, we'd have to get my brother to play it instead."

"He thought that was hilarious," she added. "I thought it was quite funny he said that. He was very accommodating and warm. I wished them well, and I said I hoped they would have a happy and joyful life together."

Earlier in the day, as William and Kate said their vows in front of the world at Westminster Abbey, Jones watched the ceremony on TV with some of the palace staffers who were preparing for the reception. Then, after the guests and the royal family arrived back from the service, she provided the musical entertainment.

"The first member of the royal family to thank me was Prince Harry," Jones adds. "He was really, really down-to-earth, very friendly and easy to talk to. Straight away he said, 'Thank you for being here and taking the time to play. It sounds wonderful.' "
So Harry came up to her and thanked her for being there and for playing so beautifully at his brother's wedding. And when William came up to her, he asked her if she heard his joke, then repeated his joke, then laughed hysterically at his own joke. So… that's it in a nutshell. William really is that dull.
Enjoy the photos of the 2011 wedding.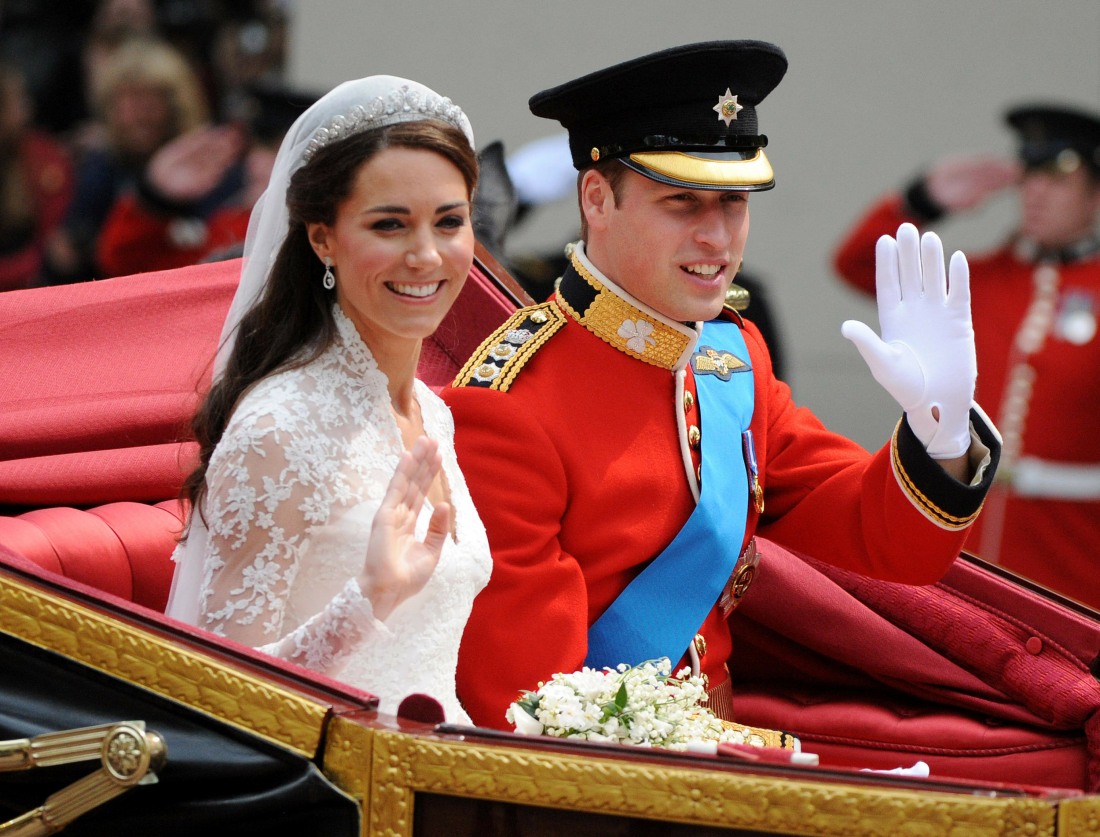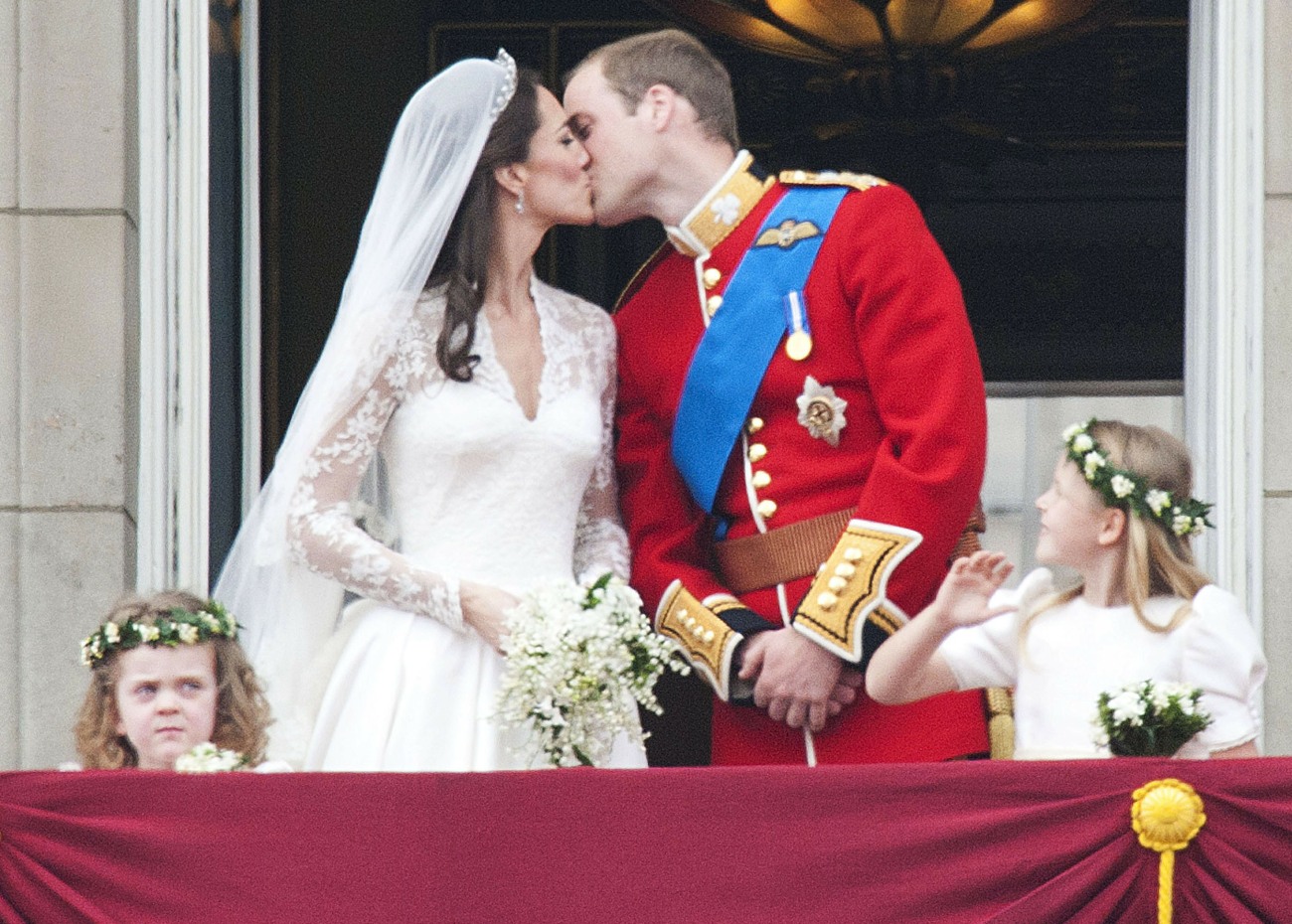 Photos courtesy of WENN, Avalon Red.