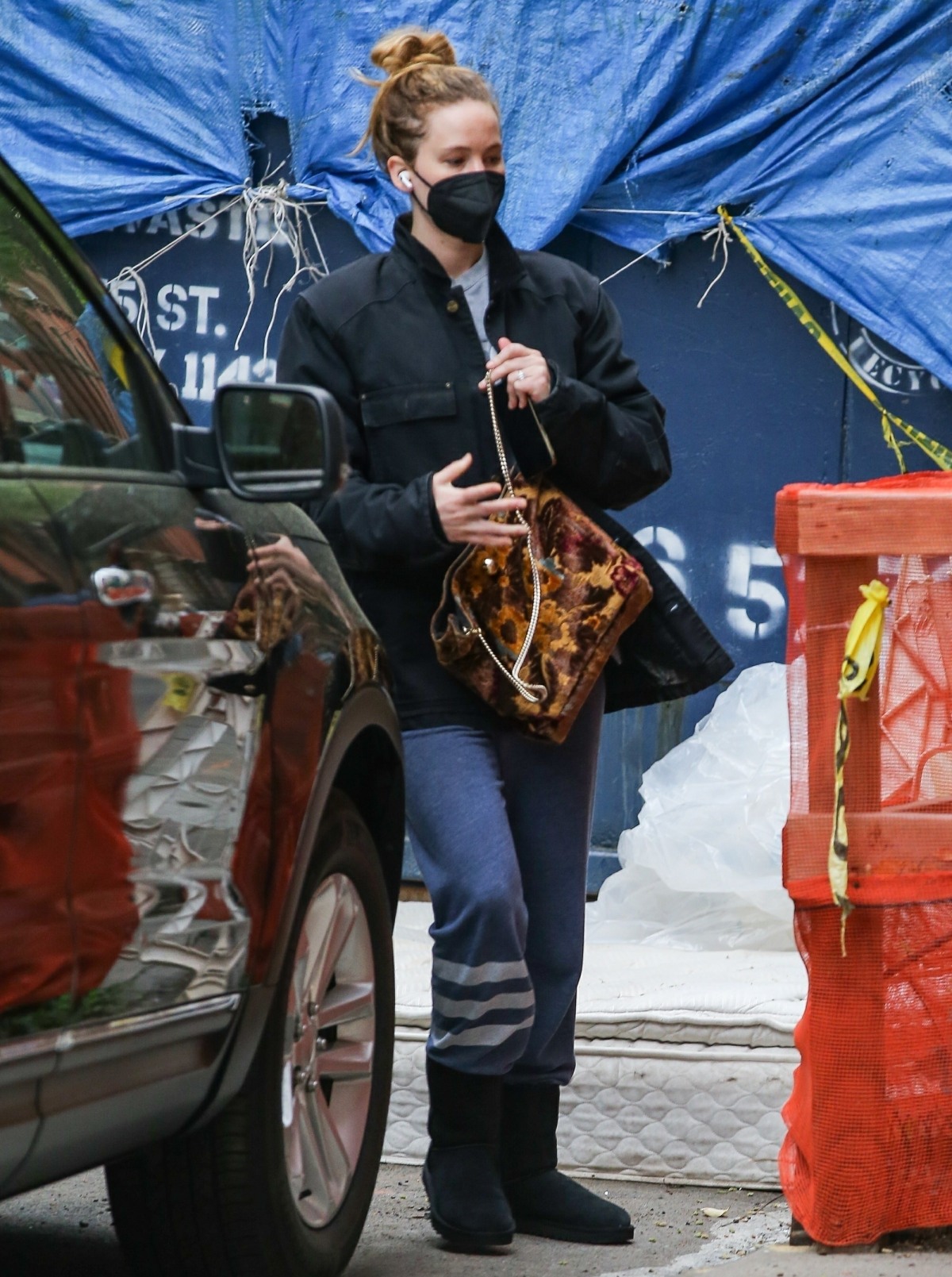 It's really astonishing to see how thoroughly Jennifer Lawrence has been able to take it down several notches in recent years. She was so overexposed for years, partly because she was Hollywood's "It Girl" and partly because she seemed happy to be omnipresent, in magazine interviews and paparazzi photos and on and on. She married Cooke Maroney in the fall of 2019, one of the last big celebrity weddings before the pandemic hit. Since then, she's been mostly quiet, only chiming in about the 2020 election a few times. For several months – December '20 through February '21 – Jennifer was in Massachusetts filming Don't Look Up with Leo DiCaprio, Timothee Chalamet and many others.
Jen has been back in New York since she wrapped on Don't Look Up. There have been some paparazzi photos here and there, but they haven't been full-on pap strolls. She was pap'd this week in New York, in what looks like some mundane errand. I doubt she would go to lunch in this ensemble – sweatpants, Uggs and a barn jacket. That looks like unwashed gym hair too! My guess is a tampon run.
Anyway, I saw these photos and I was like "cool, I haven't seen her in a while." Then my eye caught on her purse. WHAT IS THAT. The thing is, I would probably love the velvet purse if it was paired with a smart brown or gold ensemble. It would look chic and vintage-y. But with her sweatpants ensemble, it sticks out like a sore thumb. Also, I really hate chain straps. It's such a weird purse choice for younger women.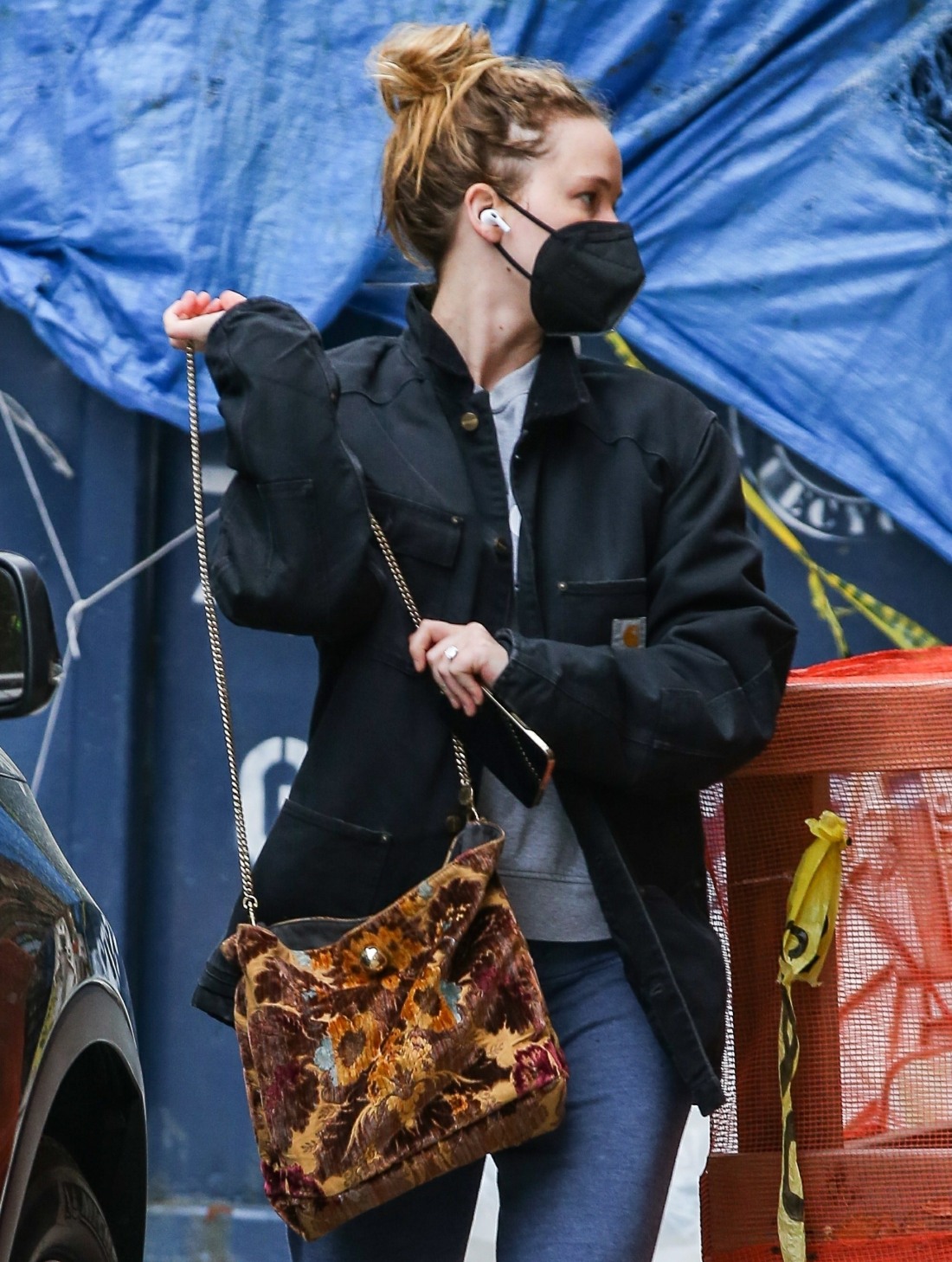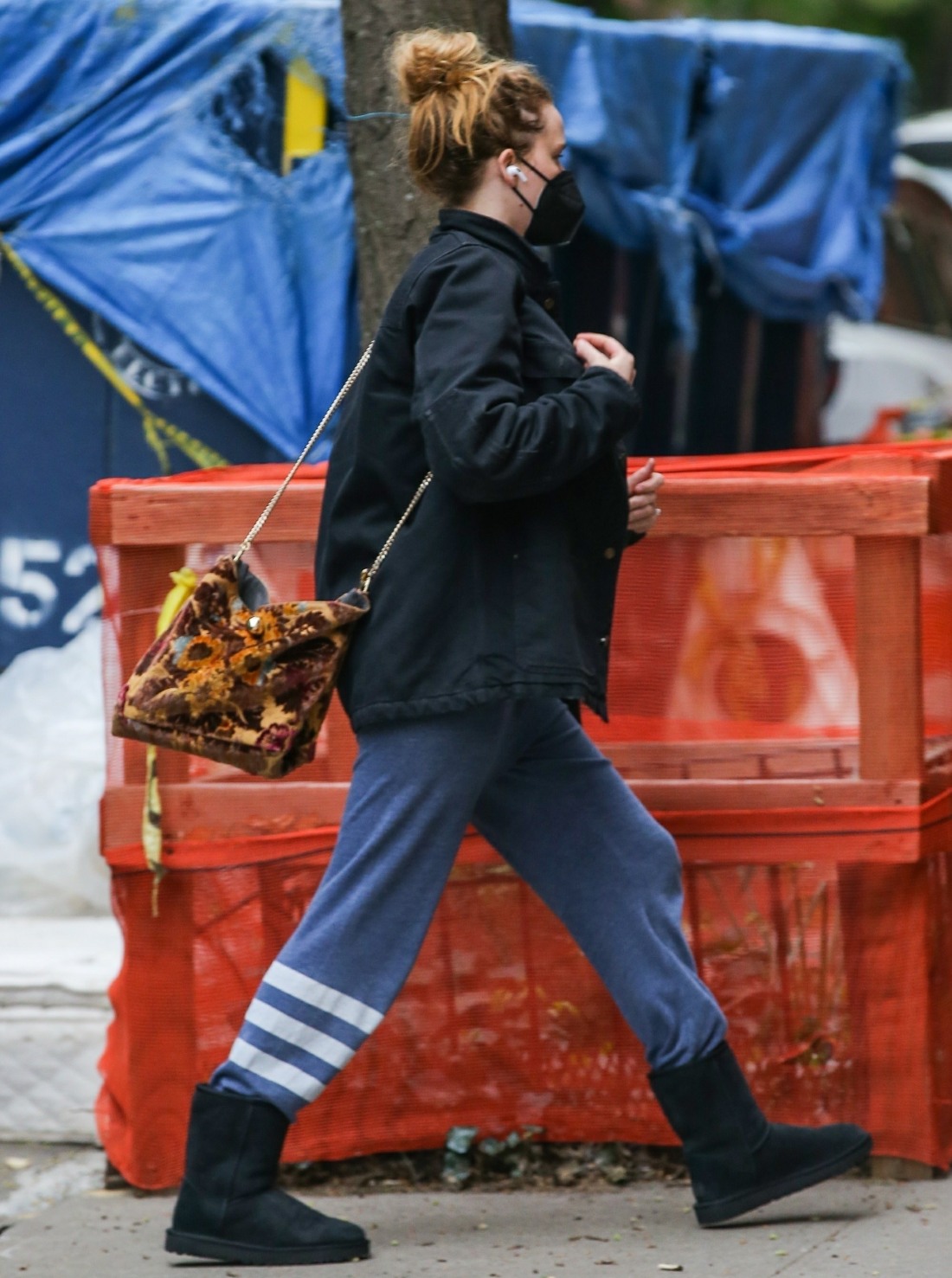 Photos courtesy of Backgrid.