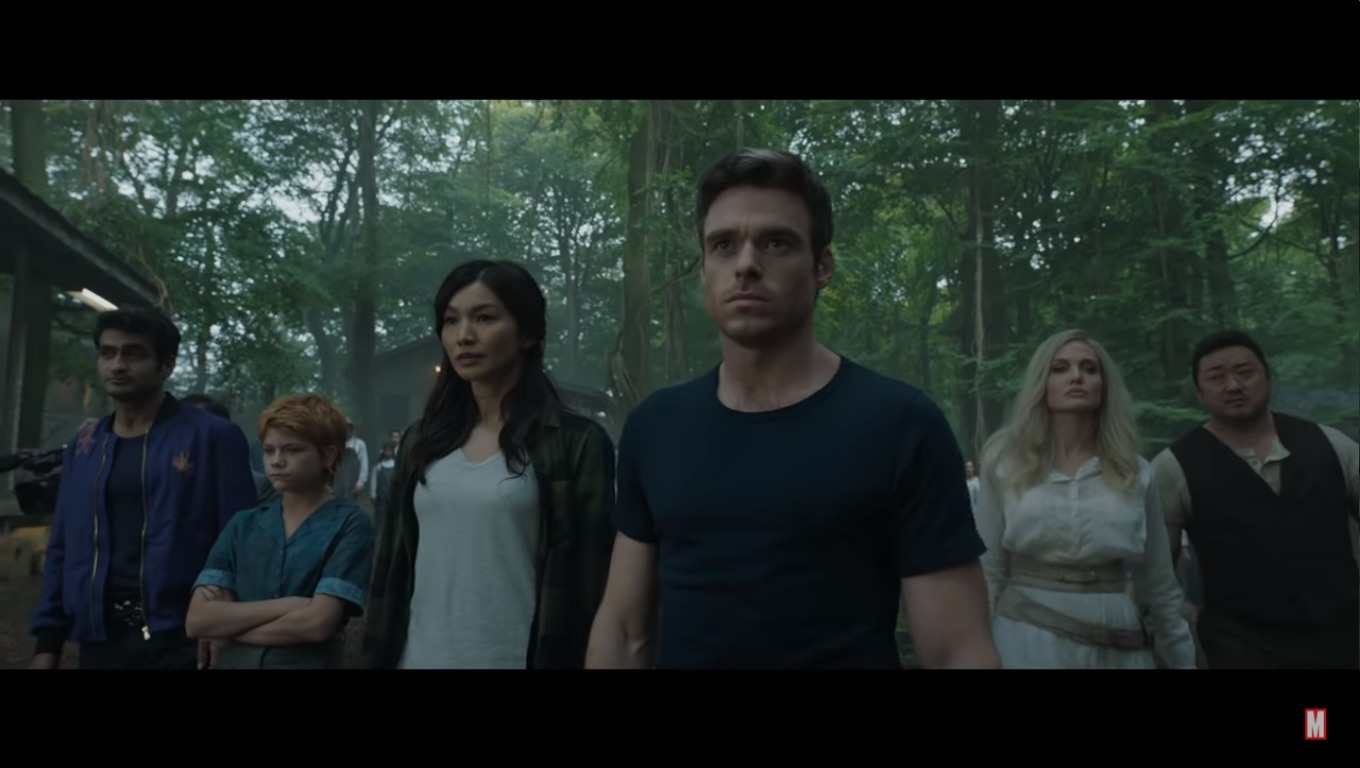 Marvel's Eternals has been shrouded in secrecy since the film was announced. The story on which the film is based is not very well-known, even to long-time Marvel devotees. The plot is reportedly pretty esoteric, so I'm curious about what director Chloe Zhao does, especially given the all-star cast of Angelina Jolie, Salma Hayek, Gemma Chan, Kumail Nanjiani, Kit Harrington and Richard Madden. The film comes out in November, and we still don't have a teaser trailer or a full-length trailer. What we have is about 10 seconds of brand new footage buried in this "Marvel Studios Celebrates The Movies" video which dropped yesterday. (Oya covered the Black Panther 2 news in that video.) The whole thing is worth a watch, but if you go to the 2:18 mark, you'll see the Eternals footage.
Angelina Jolie is blonde!! Well, they gave her a blonde wig to play Thena. Gemma Chan is Sersi, Richard Madden is Ikaris, Kumail is Kingo and Salma is Ajak. If any of that means anything to anyone, please tell me. While Gemma is speaking in her regular British accent, Angelina also seems to be adopting some kind of faux British accent and I'm not sure what that's about!
Before I forget, I hope some people read Chloe Zhao's Variety cover story last week, it was wonderful. She's a pretty low-key person, but I loved her stories about the Oscar campaign, working on Nomadland, pitching Marvel for Black Widow, then taking herself out of the running for it so she could pitch Marvel's Kevin Feige for Eternals. Zhao's pitch was two-pronged: she wanted to direct Eternals, but she didn't want to direct some sh-t that was entirely green-screen/VFX. Zhao fought to have real, practical locations and she even put together a "sample reel" for Feige and the Disney higher-ups, showing them what could be done with real locations, a real sunset, real outdoors. Feige told Variety: "And I had to keep saying, 'This is right out of a camera; there's no VFX work to this at all!' Because it was a beautiful sunset, with perfect waves and mist coming up from the shore on this giant cliffside — really impressive stuff." We're through the looking glass, people. Studios chiefs are mesmerized by a director shooting beautiful footage in real locations.
Preceding that footage from Eternals was a little bit of a look from Shang-Chi and the Legend of the Ten Rings and following the Eternals footage is the announcement of the next phase of Marvel, which will of course dominate theaters every three months for years to come.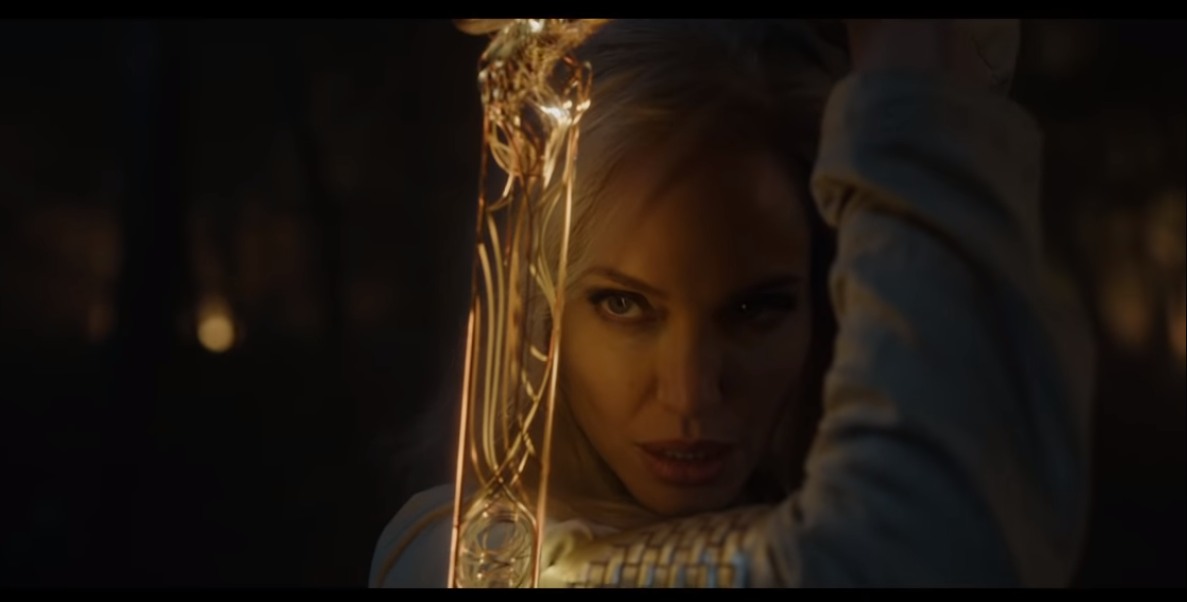 Photos courtesy of Getty, screencaps courtesy of Marvel.