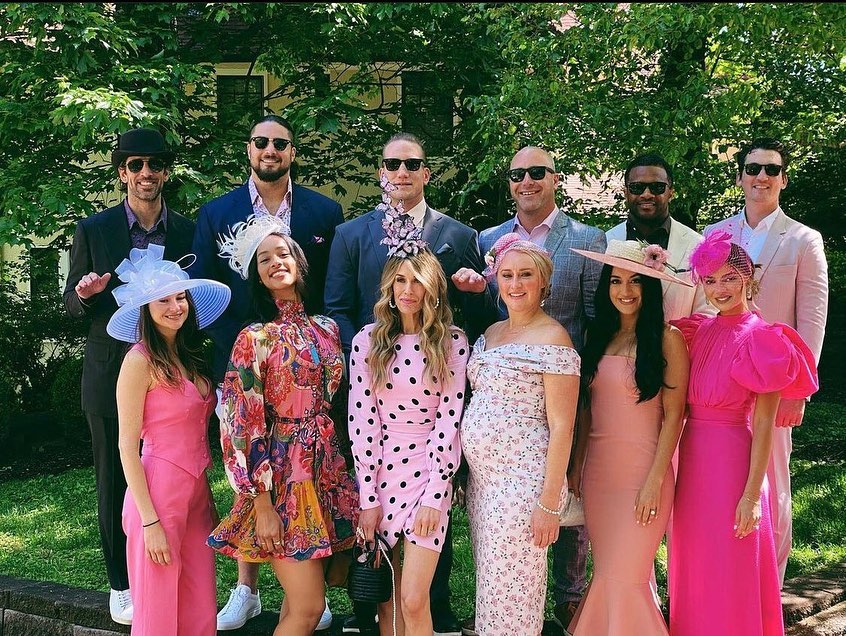 Aaron Rodgers and Shailene Woodley made a somewhat lowkey appearance at the Kentucky Derby this weekend. Neither posted (as of this writing) any photos on their own social media, but they appeared in photos on Keleigh Sperry's Instagram. Keleigh is Miles Teller's wife, and Miles and Shailene are former coworkers and apparently still friendly. I feel like "going to the Kentucky Derby" is pretty off-brand for Shailene, but she's been doing a lot of off-brand things lately, like getting engaged to a whole-ass NFL quarterback. As you can see, Shailene went with a pink jumpsuit and pink hat for the derby.
As for Shailene's fiance, who "throws balls for a living," there was a lot of drama last week when ESPN broke the story that Aaron doesn't actually want to come back and play for the Green Bay Packers anymore. As of this writing, the Packers' general manager Brian Gutekunst and Packers president Mark Murphy acknowledged that Aaron is working through some issues with the team and has been for months. The Packers organization has been emphasizing that they want Rodgers to stay for the 2021 season and beyond, but sources close to Rodgers have told ESPN that he really does NOT want to return. Rodgers' contract with the Packers is through 2023, but he also gets paid (using a complicated salary schedule) for practicing in the off-season, and he hasn't been doing that. He'll only incur fines if he doesn't show up for mini-camp in June, or training camp in July.
At the moment, Aaron Rodgers' unhappiness with the Packers seems mostly about the internal organization of the team and the Packers' decision to draft a certain player. But people are blaming Shailene, like maybe she's all "I don't want to live in Green Bay, baby." Both things could be true, who knows. But I think Rodgers is mostly unhappy with business/football drama and it doesn't have anything to do with Shailene.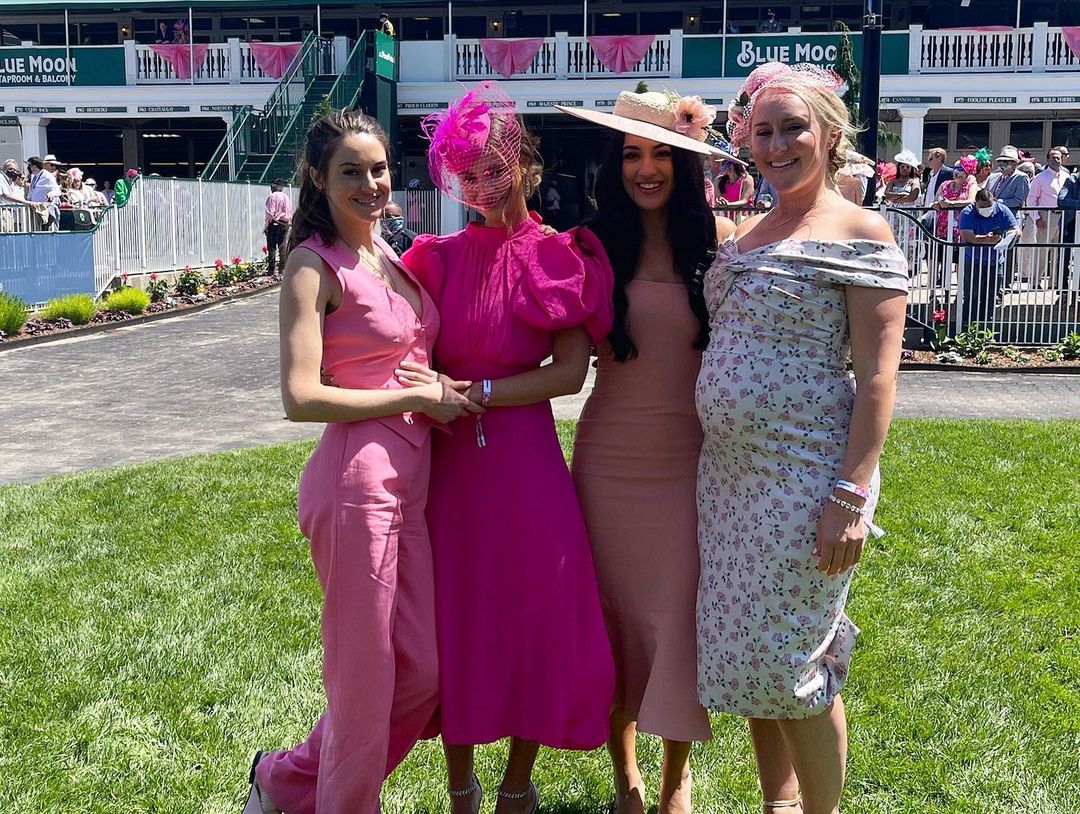 Photos courtesy of Keleigh's Instagam, Getty.