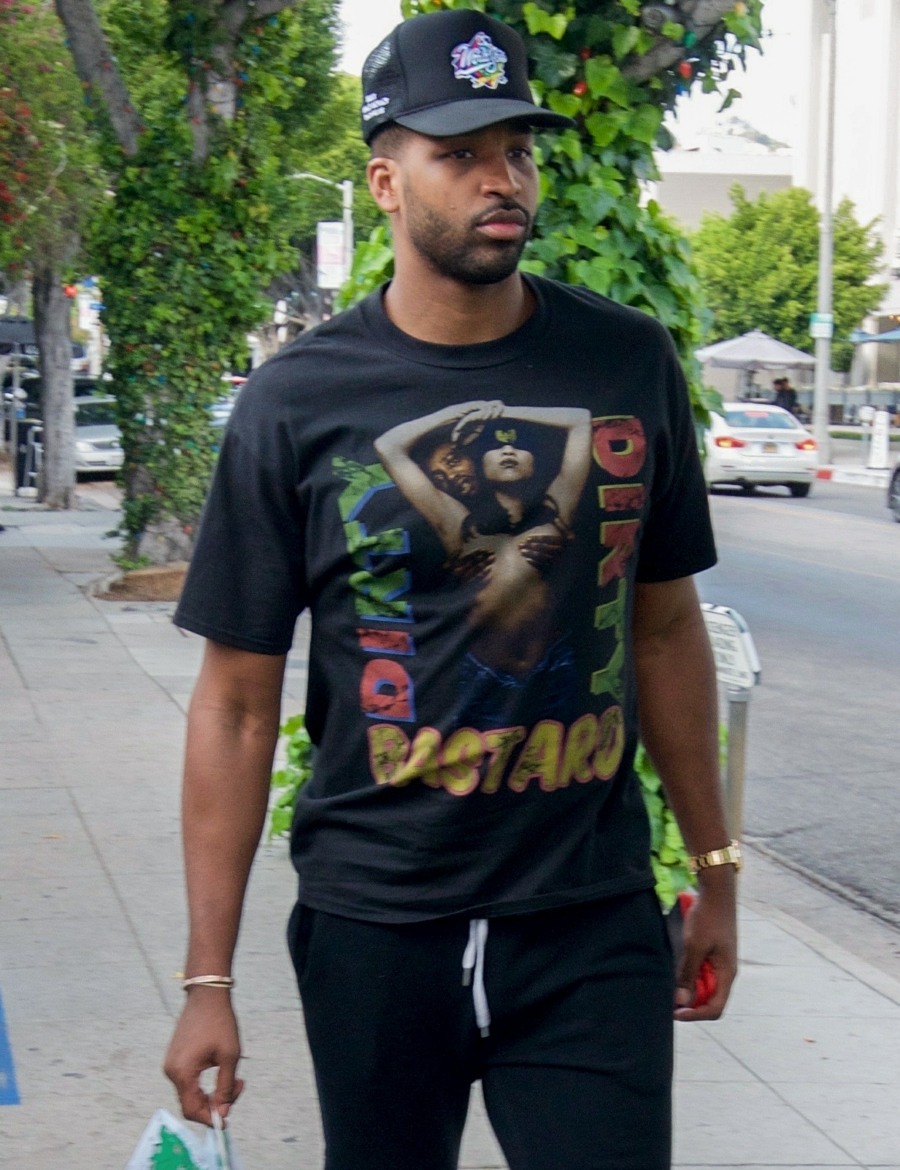 Tristan Thompson cheats. He screws around. That's his whole M.O. He cheated on his previous partner WITH Khloe Kardashian, and throughout his relationship with Khloe, he's cheated on her too. In recent years, no one even knows what Khloe and Tristan are to each other, whether they have an open relationship, or whether Khloe is just a delusional a–hole who tries to destroy the lives of all of Tristan's side chicks. Well, last week, we learned of another side-chick. Her name is Sydney Chase, and she told the No Jumper podcast that she and Tristan had been fooling around since January and the sex was/is good. We also heard that Khloe has been trying to DM Chase, only for Chase to post those screencaps on her social media. And now this: Tristan is trying to get Chase to STFU.
Tristan Thompson has hired a legal gun to shoot down new cheating allegations from an Instagram model … whom he calls a liar and is threatening to sue if she keeps yapping. The Celtics star — who's back in with Khloe Kardashian now — had his attorney, Marty Singer, fire off a cease and desist letter to Sydney Chase … who recently claimed she had sex with Tristan since he and Khloe reunited. She also claims to have salacious texts from him.

In the letter, obtained by TMZ, Singer calls her allegations "malicious defamatory fabrications," adding … "Mr. Thompson had no relationship with you whatsoever and he never sent you any such texts." Singer goes on to accuse Chase of making up quotes from Tristan and having no proof to back up her claims, and blasts her by saying, "It is obvious that you are a liar."

The letter concludes by saying if Chase doesn't stop "defaming" Thompson in the media or online, "you do so at your peril since you may find yourself in court attempting to defend your indefensible misconduct."

Thompson's attorney also sent a cease and desist letter to Adam22, host of the "No Jumper" podcast … on which Chase initially blabbed the cheating allegations. "No Jumper" has already removed the portion of Sydney's interview where she talks about the alleged fling. We'll see if Chase keeps quiet.

1:48 PM PT — Sources close to the situation tell TMZ … Tristan and his team are also suspicious of Chase's motives because she's reportedly been shopping a reality TV deal. On top of that, she recently boasted on social media about an increase in her online engagement numbers … seemingly to attract potential advertisers.

2:59 PM PT — Sydney's responded to Tristan's legal threat, saying she has not received a cease and desist letter. She adds … "Let this be a lesson to not let anyone no matter the money or fame they have, to shut you down or tarnish your name."

5:50 PM PT — Despite Sydney's claim that she didn't receive the legal notice sent by Tristan's team, a source connected to the situation showed us evidence an email was sent Friday to an email account that Tristan's legal team believed was used by Chase … and we're told an additional email was sent to another one of Sydney's alleged accounts on Tuesday.
Marty Singer represents all of the douchebag men. He's like the Gloria Allred for a–hole dudes. He's been the in-house attack dog for people like Tom Cruise, Charlie Sheen, John Travolta, Steven Seagal and… Scarlett Johansson, apparently. People hire Marty Singer when they want someone ferocious to bully accusers into retracting their statements or just dropping whatever issue. I don't know – if I was an Instamodel/wannabe reality star, I would keep fighting and telling my story until Marty Singer and Tristan Thompson offered me something tangible, like a non-disclosure agreement with a seven-figure payout, or my own reality show. Stay strong, Sydney, and hold out for the big money. Honestly, I hope she does stay strong. I still believe her.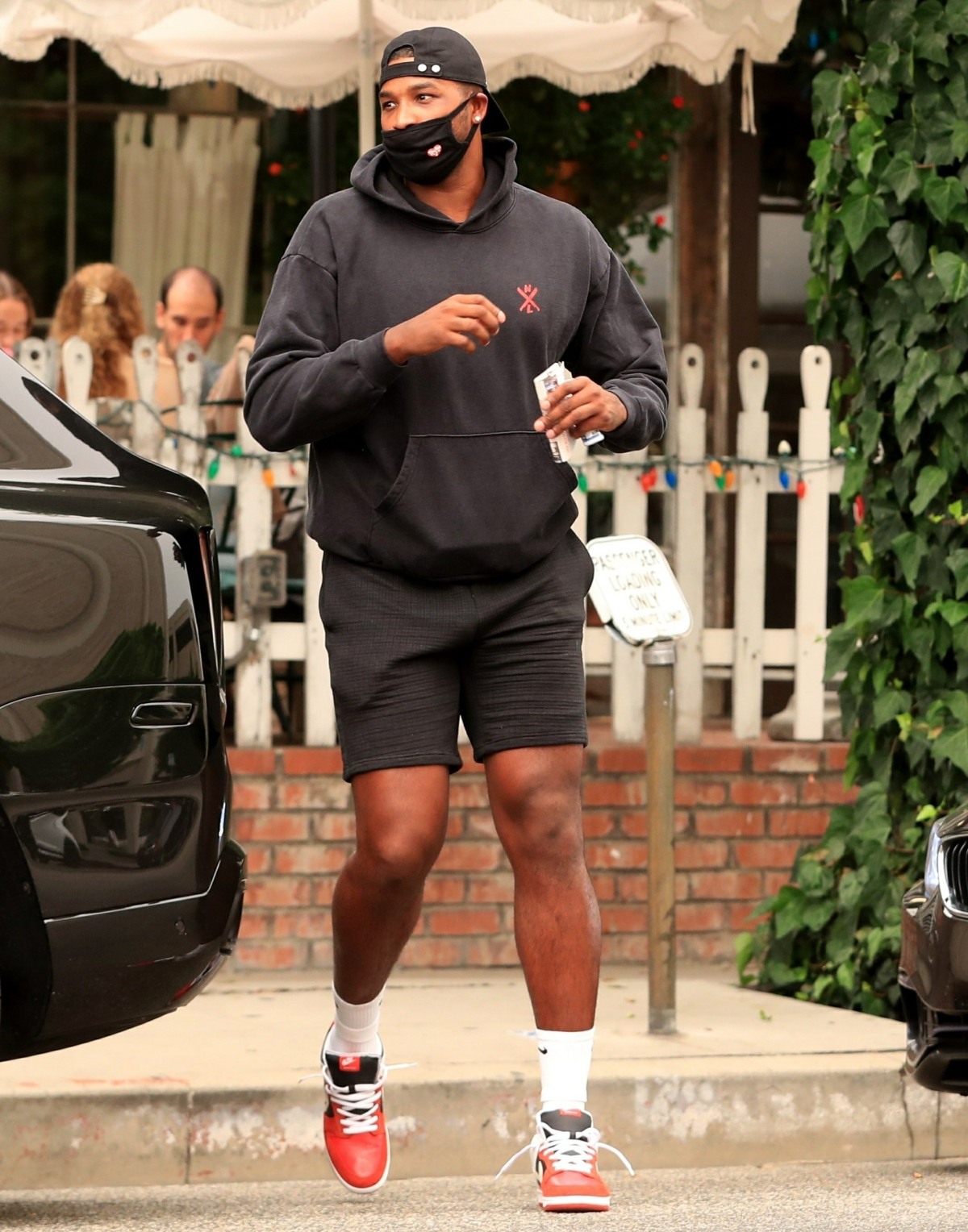 Photos courtesy of Backgrid, social media.