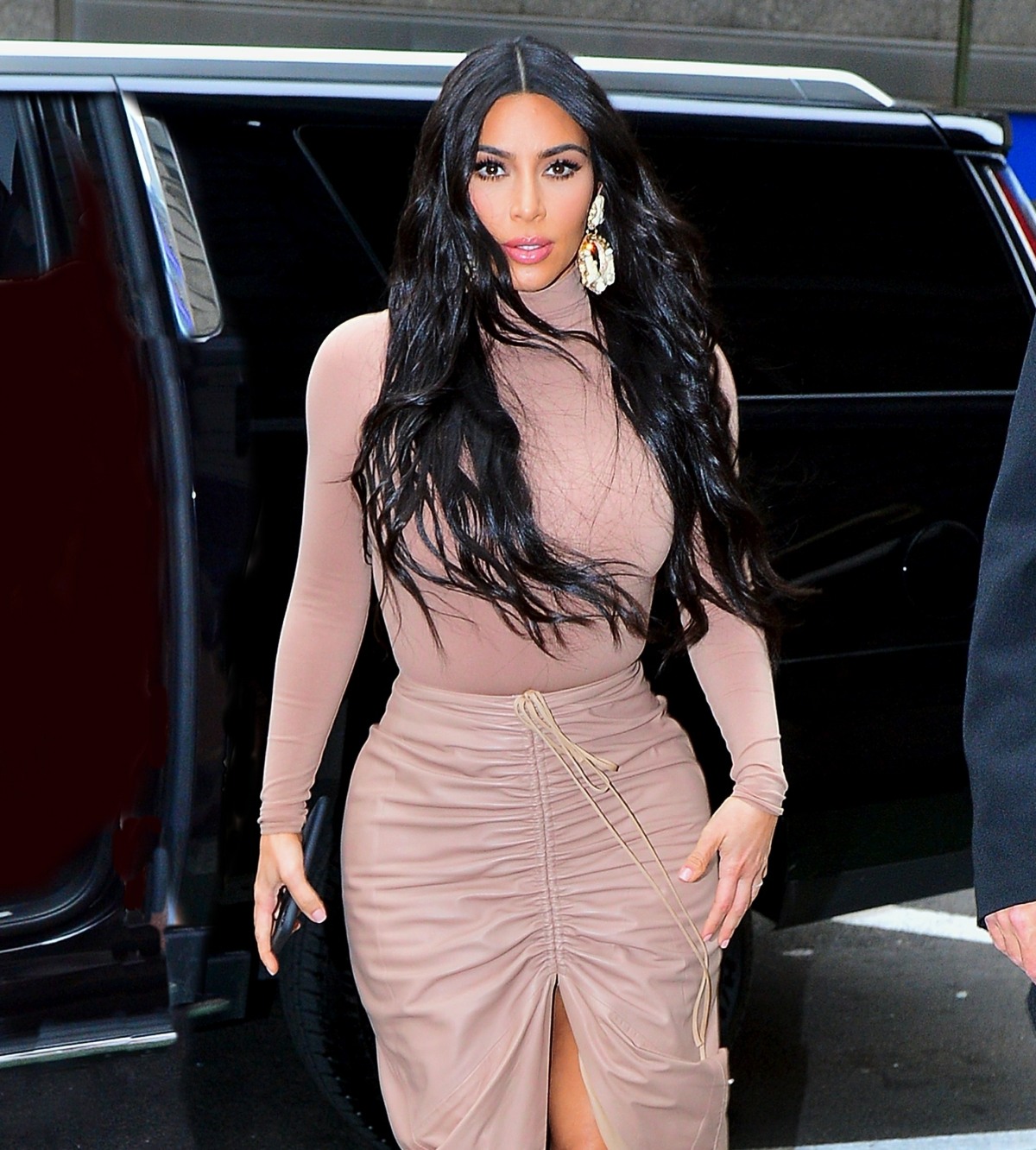 I never imagined that this week's gossip would include a story about Kim Kardashian illegally importing ancient Italian art. It's super-complicated and the basic gist is that while Kim should have known better, she is not the only person who needs to wear this. In 2016, Kim bought $745,882 worth of art and furniture from Axel Vervoordt Gallery in Belgium. Vervoordt is the designer responsible for Kim and Kanye's bleak, colorless home in LA, and he seemingly sold Kim some pieces of art from his gallery for her home. The problem is that one of the art pieces, the large fragment of an ancient limestone sculpture, was illegally smuggled out of Italy. And now the feds are demanding that Kim forfeit the sculpture because Italy wants it repatriated. So Kim will have to eat that money.
The U.S. government is seeking the forfeiture of an ancient Roman sculpture that celebrity influencer Kim Kardashian was in the process of acquiring after officials determined that it had been illegally smuggled out of Italy. The statue was detained at the U.S. border in 2016 after a logistics company working for Kardashian tried to import it with the wrong documentation. New legal documents have concluded that the work was "looted, smuggled, and illegally exported," and Italian authorities have requested its repatriation.

A civil forfeiture action on April 30 in a U.S. district court named Kardashian as the consignee and importer of the ancient limestone sculpture. According to court documents, Kardashian bought the sculpture, known as Fragment of Myron's Samian Athena (1st – 2nd century), in 2016 from Axel Vervoordt Gallery in Belgium. (Vervoordt is the art dealer and interior designer responsible for the decoration of Kardashian's Calabasas mansion.)

The sculpture was detained when it arrived in Los Angeles in May 2016 after authorities were alerted that it might be protected cultural property. As part of a bilateral agreement to crack down on the pillaging of cultural heritage, the U.S. has restricted imports of archeological material originating from Italy. Any importer now needs clear documentation authorizing the importation or other documents such as an affidavit, license, or permit stating that the export was not in violation of the laws of the country of origin. The sculpture arrived as part of a 5.5-ton shipment described as containing 40 antiques, Modern furniture, and decorative objects, valued at $745,882. It was being imported under a U.S. tariff schedule for "antiques of an age exceeding 100 years," as opposed to archeological material.

Officials requested provenance details from the logistics company Masterpiece International, which provided the sculpture's sales invoice to Kardashian, as well as a previous invoice showing that Vervoordt had purchased the work from Galerie Chenel in Paris in 2012.

Suspicions were raised when authorities noticed a discrepancy in the descriptions of the sculpture on the two invoices, with the 2012 statement describing it as "a large draped statue" with provenance from an "Old German Collection, bought before 1980," and the invoice for the 2016 sale to Kardashian describing it as a "fragment," and containing handwritten notations indicating it had originated from Italy. A director from Vervoordt's art history department, Robert Lauwers, had also provided a contradictory statement by way of an unsworn affidavit stating that the sculpture did not originate from Italy.

The sculpture was seized in June 2016 and, the following month, Italy's task force for the protection of cultural heritage added a new twist by claiming it had seen (and photographed) the confiscated statue at Vervoordt's gallery booth at TEFAF Maastricht in 2011, well before Vervoordt purportedly purchased it from Galerie Chenel in 2012.

Ollivier Chenel, a director of Galerie Chenel, told Artnet News that the gallery purchased the sculpture from an auction house in Germany in 2010, and that it had previously come from an English estate. He added that the date discrepancy on the invoice could be explained because the statue had been on loan to Vervoordt before it was officially acquired. "It is very strange that [the complaint does not mention] the German auction house as the information was given to them at the time," Chenel said. "I can guarantee you that this sculpture was acquired legally at Hampel Auction house in 2010."

Axel Vervoordt and representatives for Kim Kardashian did not immediately respond to requests for comment.
This sounds like it was entirely a f–k up on Vervoordt's part, and his gallery didn't have all of their ducks in a row and the provenance was always complicated/shady. Basically, the sculpture was taken from Italy and it would up in a German or English private collection, then at some point – weird that they can't pinpoint it – it was purchased by Galerie Chenel, then it was purchased by Vervoordt, who then sold it to Kim Kardashian. It was Vervoordt's gallery which screwed up the documentation, which US Customs caught. It sucks that Kim has to forfeit the sculpture but if I was in her position, I would make it about how happy I am that a piece of Italy's ancient culture is being returned to its homeland. Put a bow on it, eat that money and move on.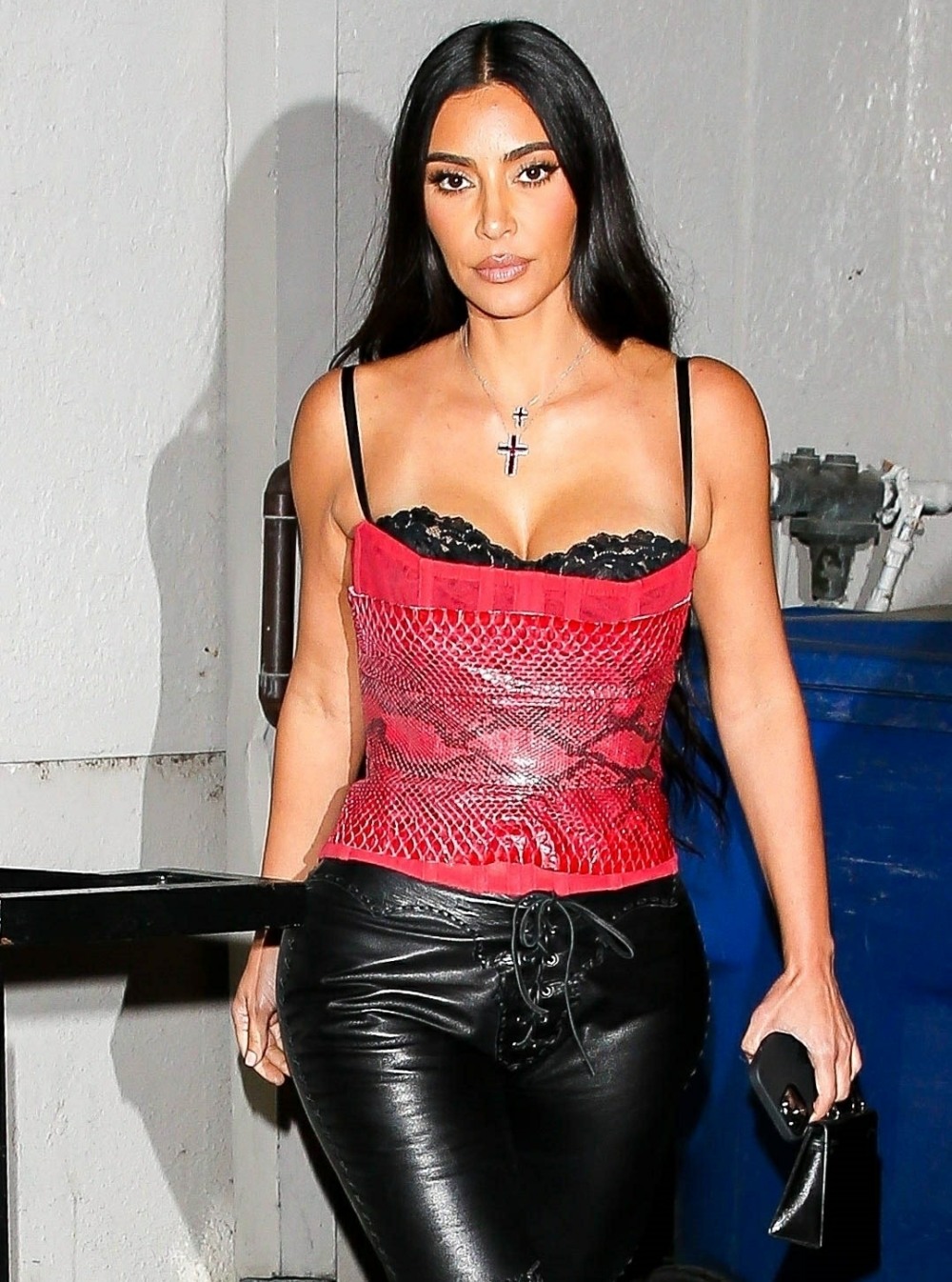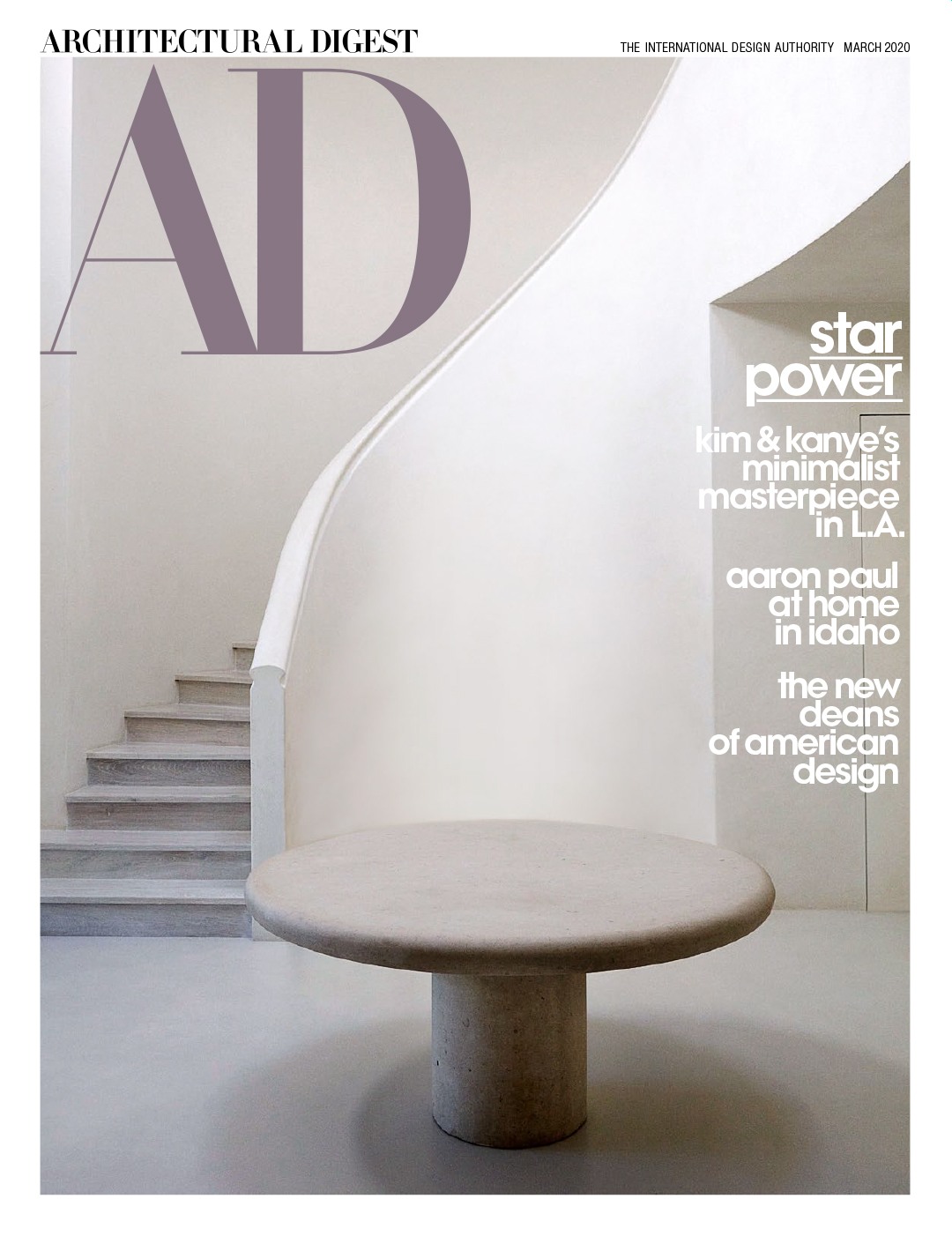 Photos courtesy of Backgrid, AD.