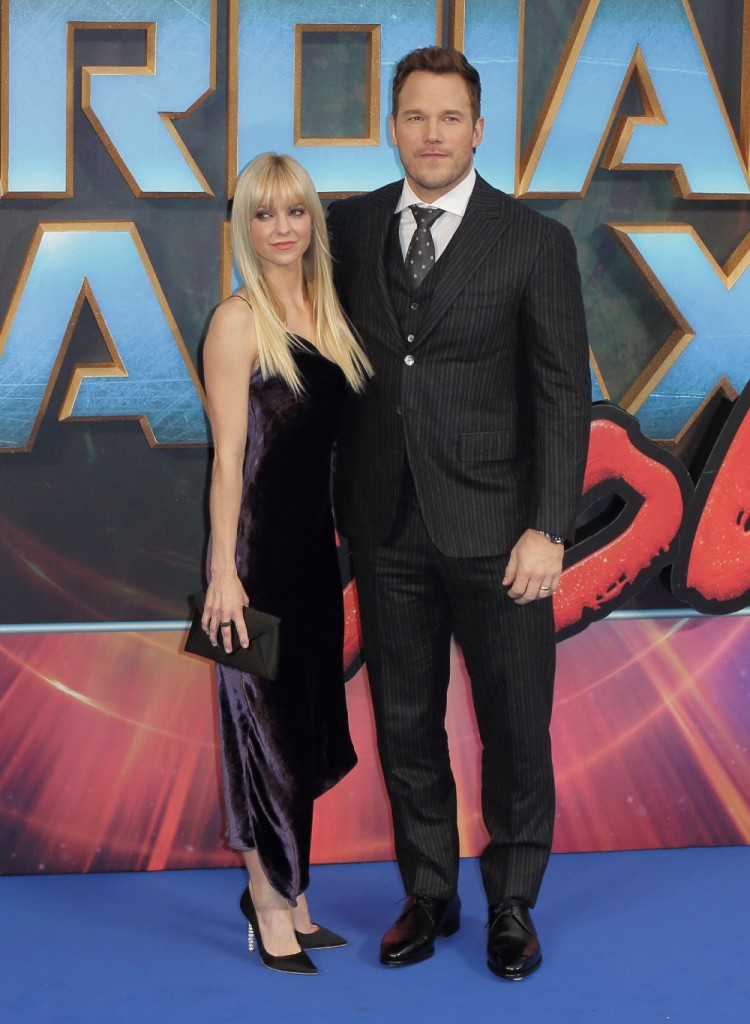 When Anna Faris and Chris Pratt split in 2017, it was a surprise to many of us. I kept waiting for some affair rumor. But Anna and Chris split their time with their son, Jack, were amicable with each other, even partnering up for some holidays including their new significant others. It was a good example of friendly exes co-parenting. I took that to mean there was no ill will between the former spouses. Anna has been talking about her marriage to Chris a lot more these days. She keeps hinting that all was not well, but she's not pointing fingers, so I'm still trying to figure out her motive. On her podcast, Unqualified, Anna told Rachel Bilson that her marriage to Chris ended because she'd ignored a few things she shouldn't have. That and not speaking to anyone about the issues to protect the image of their relationship.
Anna Faris had trouble talking to friends about the issues in her marriage to Chris Pratt.

On the latest episode of her podcast Unqualified, Faris opened up about her relationship with Pratt while speaking to guest Rachel Bilson. During the chat, the House Bunny actress admitted that not having a close group of friends during her marriage to the Guardians of the Galaxy star hurt her ability to talk through issues with Pratt, leading them to keep up appearances.

Faris was first married to actor Ben Indra from 2004 to 2008. She and Pratt were married from 2009 to 2017. The Mom actress shares 8-year-old son Jack with Pratt, 41.

"I think it stunted me in a lot of ways," Faris, 44, said of not having close girlfriends at the time. "One of them being that I never talked about any issues, so to the people, even who I was closest to, I'm sure things were more transparent with my relationship with Ben, but with Chris, I think that we both protected that imagery even within our close circles."

When the topic of her divorce came up on the podcast, Faris admitted to finding red flags after her and Pratt's relationship was over.

"For me, I think after every breakup, at some point I realize that there were a lot of things I ignored that I really shouldn't have," she said. "In hindsight, it felt like my hand was forced. I don't think it was ever an independent decision."
It's quite possible that this is nothing more than reflection and that Anna and Chris are still as amicable as before. It's just curious to me that after four years of only speaking well of her ex, Anna is talking about what went wrong. Last month she and Gwyneth Paltrow discussed their failed marriages and Anna addressed her competitiveness with Chris. I'm curious now about those rumors about Chris and Anna's marriage ending because he didn't want more kids given that he and Katherine Schwarzenegger had a baby right away. I wonder if that factors into this at all. I understand what Anna means. I bet a lot of celebrity couples don't confide in others about their issues to protect the image of their relationship. I know non-celebrity couples who do that too. And I know why, because gossiping about other people's relationships is the first thing people do to make themselves feel better about their own. It's also the easiest way to continue ignoring the red flags you should be addressing.
Later in the podcast, a woman called in who wanted to end her engagement. Anna supported women doing this, implying she should have, possibly with Chris, "I really feel like calling off an engagement is a smarter, stronger, braver move than what I did, which was like, well, I guess everyone is expecting this, so let's just go through with it." We know that Chris was Anna's jump-off from her first husband, Ben. But Anna clarified she needed an excuse to leave, and Chris provided that. So if she had an affair that broke up her marriage, I could see how she felt obligated to go through with the marriage. I hope Anna is reflecting on her past relationships so she doesn't make the same mistakes. She's engaged to Michael Barrett, but they don't seem in a rush to get married. It could be she's just looking out for herself for once. Either that or she's getting ready to unleash a Tell-All on Starlord – either way, I'm here for it.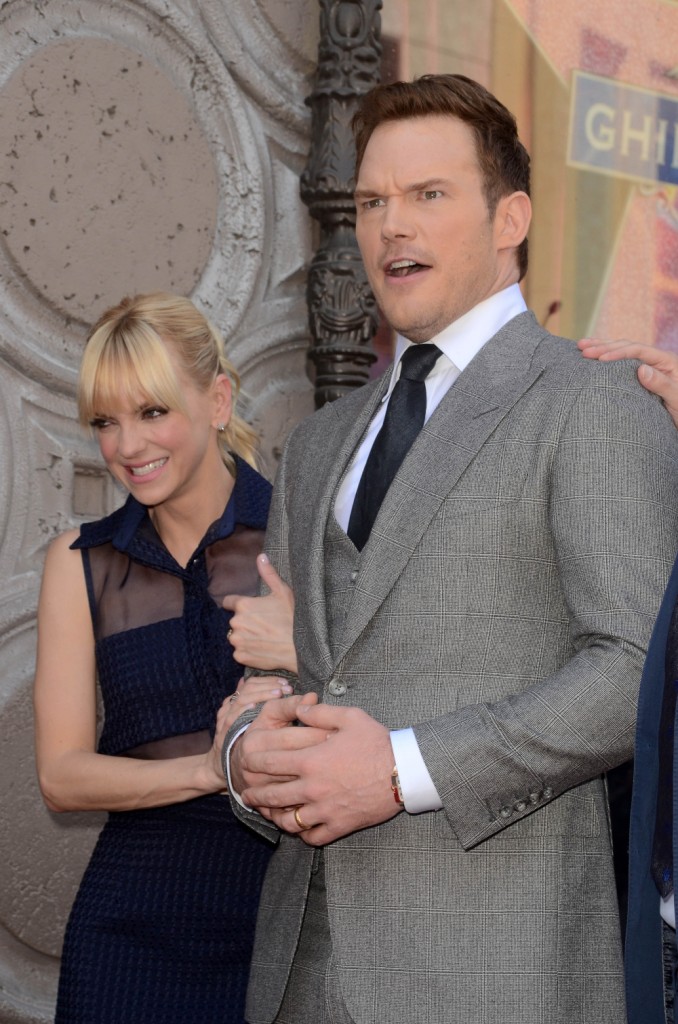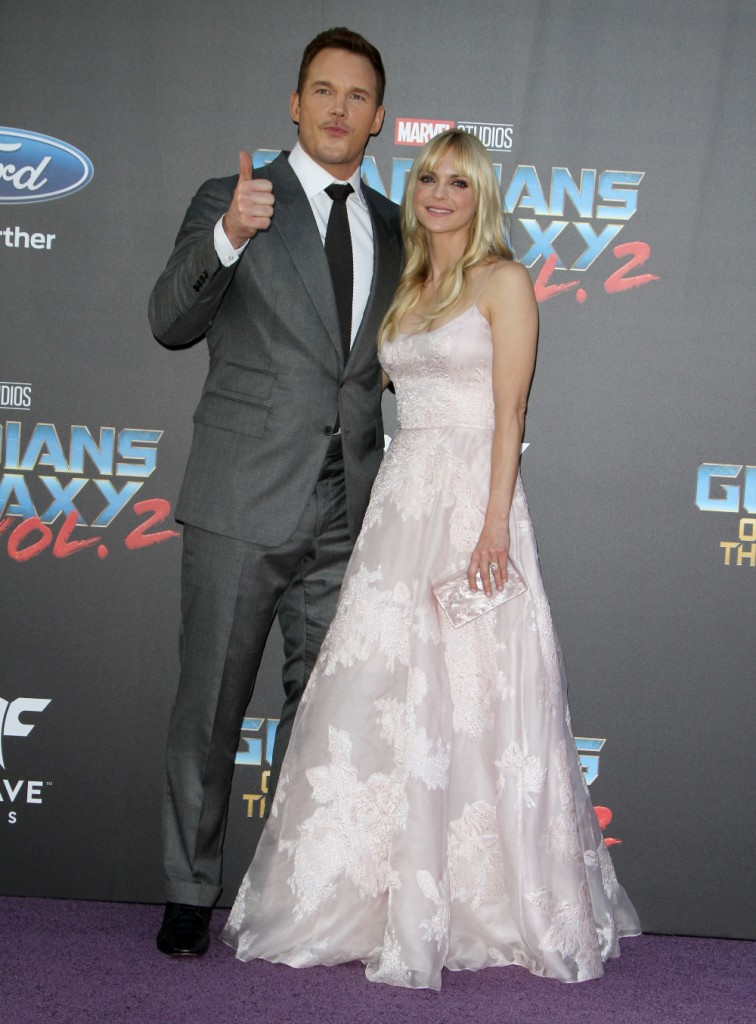 Photo credit: Avalon and Instagram