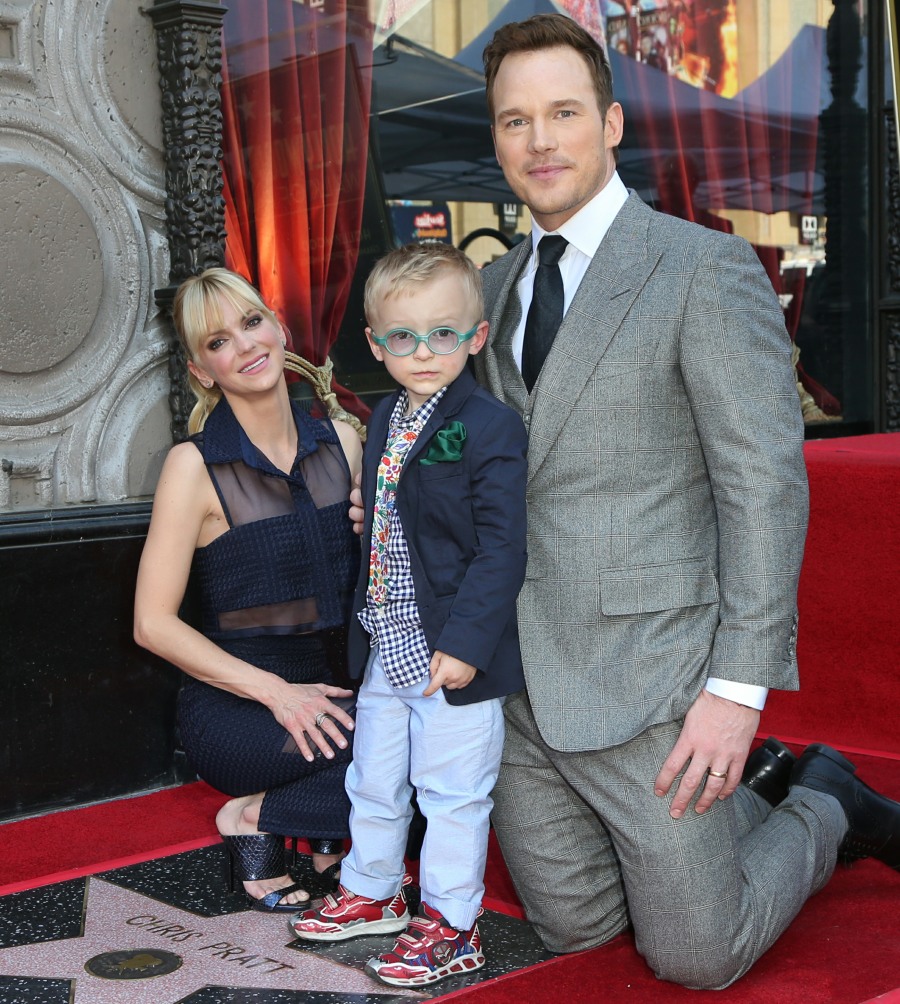 Yesterday afternoon/evening, People Magazine published a story about how Chris Pratt attended the premiere and after-party for Ingrid Goes West, the Aubrey Plaza movie. Pratt and Plaza are friends, and they've known each other for years from working on Parks & Rec. The People Mag story made it sound like Pratt was just there to support his friend, that he seemed to be in a good mood, and that he was joking around with everyone. The timing of that story is somewhat suspicious for a lot of reasons, especially given that it was published in the wake of Pratt and Anna Faris's separation announcement. Meanwhile, TMZ had this story about what was really going down between Anna and Chris:
Chris Pratt and Anna Faris are going their separate ways not because of some third party in their marriage, not because one of them did something unforgivable … they split because they each have very different views of what a family should be. Our sources say Anna wants a family that is pretty much together most of the time. She wants a base … which for her has been Los Angeles. We're told she wants more kids. The upshot … Anna wants a traditional family.

Chris, on the other hand, has had some life-changing experiences that has required him to adjust the balance between family and career. When he married Anna back in 2009, she was much bigger than him. He's now at the top of the Hollywood food chain, and with that comes opportunities that take him all over the world, shooting movies that take him away from home for months at a time. Our sources say he doesn't want more kids … at least not in the foreseeable future, because he can't juggle a growing family with his career. And he can't be corralled in one place — even L.A. — because that's not the way the movie industry works.

That said, we're told they have an unbreakable bond in son Jack. They are devoted parents, both separately and together and they are determined to keep it that way. Our sources say there are other personal reasons for the split, but the way they see family in the long-term was a big factor in their decision. Finally, our sources say both Chris and Anna are incredibly sad over the end of their relationship. Although she says they've separated, we're told they have already set the wheels in motion for divorce, which we're told will be as amicable as it gets.
I think this is Team Pratt's side of things, although I could be wrong. I see this as Pratt doing some clean-up on his image, assuring the public that he hasn't cheated on his wife, and that they will always co-parent. Can you imagine if TMZ reported that Anna was the one who didn't want more kids, that she was the one who wanted to travel and live an actor's life? She would be pilloried in the press. That being said, I sort of feel like Team Pratt is actually protecting Faris, because I don't necessarily believe that she was the one who wanted more kids and a stable home life. I think he wanted that, and she had other issues. That's all I'll say.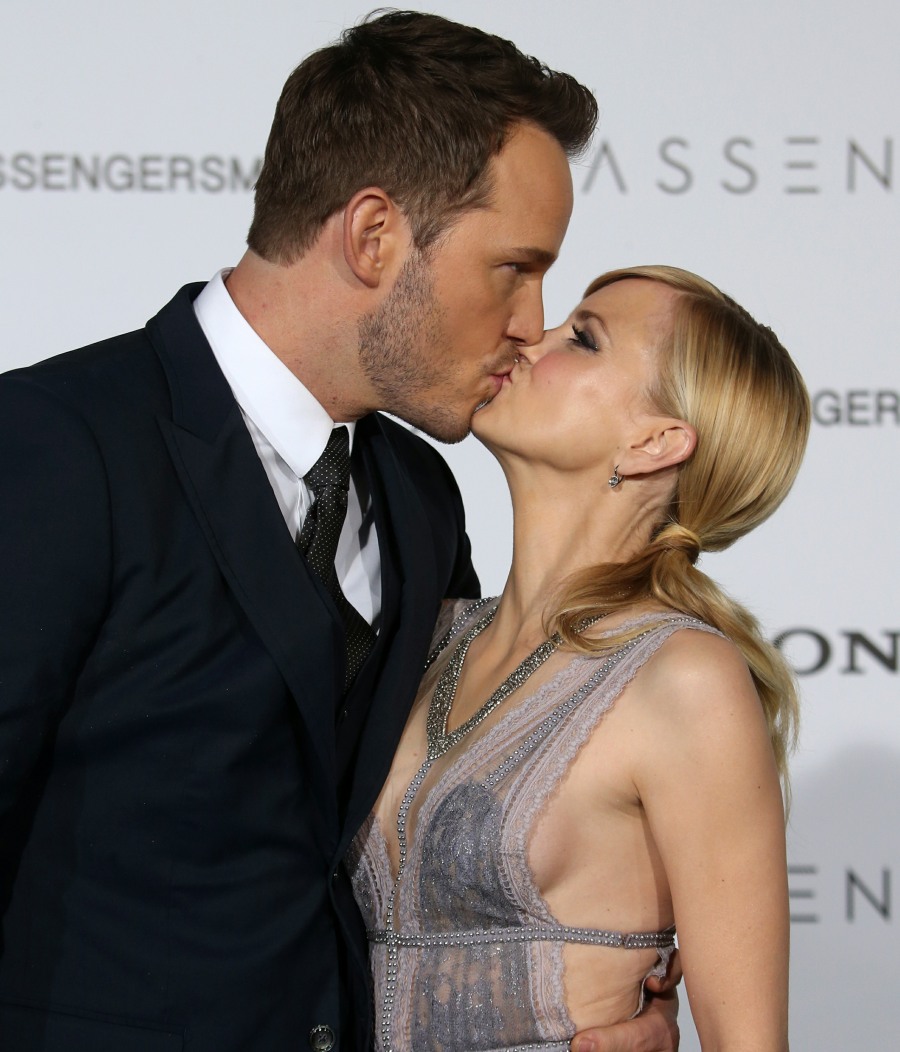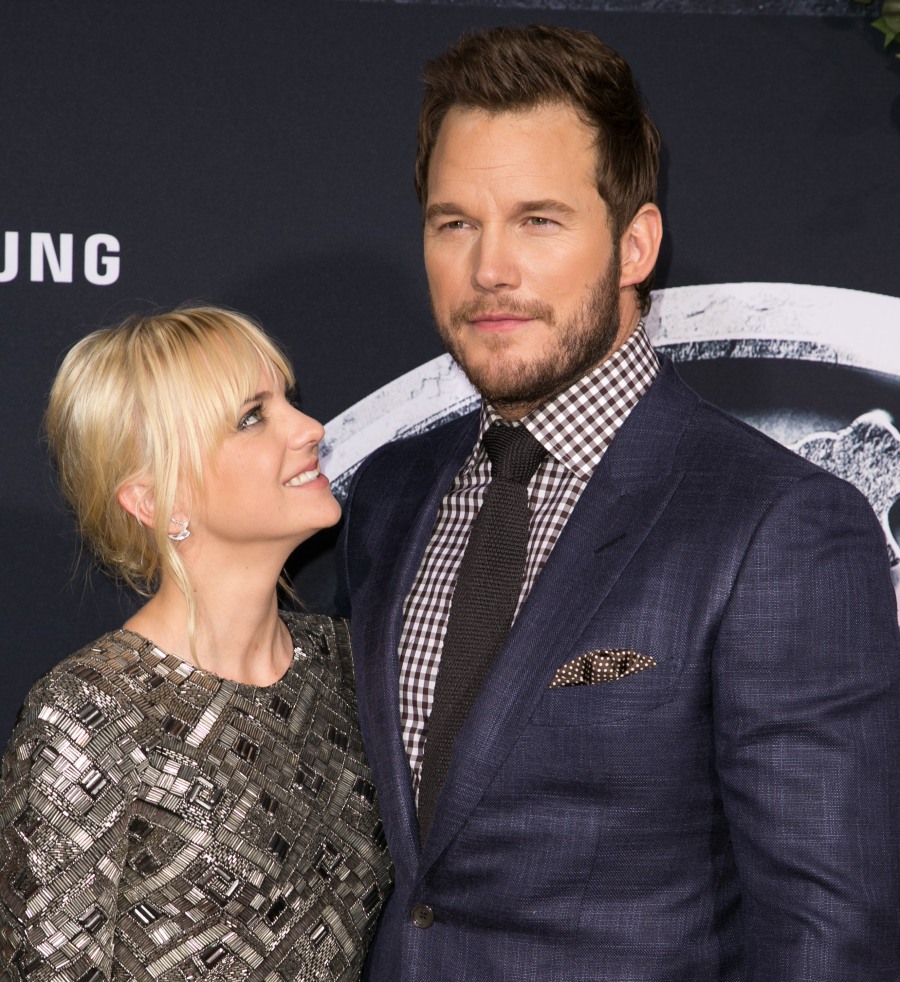 Photos courtesy of WENN.