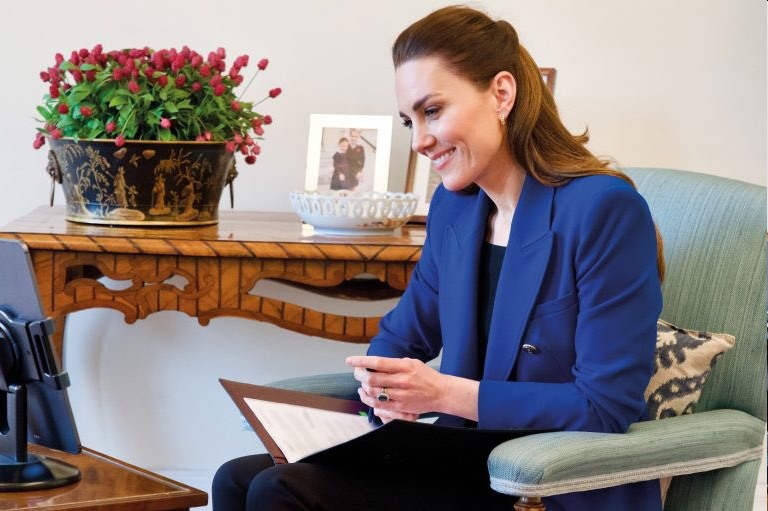 We've known this for a while, but the Duke and Duchess of Cambridge do "events" like phone calls or Zoom calls and then they save the photos, videos or news of those events for a rainy day. If "rainy day" means "a day in which Meghan and Harry are getting attention." Back in March, Duchess Kate did a video call with a Ugandan midwife named Harriet Nayiga. This "event" was part of Kate's work as patron to Nursing Now, and Kate posed for two photos. I assume the pics were taken by the in-house Kensington Palace photographer, who had to drag his ass to Anmer Hall in Norfolk for this in March, photographing the be-wigleted back of Kate's head. But don't forget the fashion: she wore a $90 Zara blazer with shiny gold buttons, because of course she did.
I'm obsessed with knowing whether Kate purposefully saved the release of these photos for when Meghan was getting a lot of attention. That was my working theory until I saw that May 5th is apparently International Day of the Midwife. Plus, the release of the interview was timed for the release of the May edition of Nursing Times, the cover of which was "chosen" by Kate, because she's a big girl and so keen!
The May edition of @NursingTimes is a special issue, with a cover chosen by The Duchess of Cambridge, that celebrates the work of Nursing Now.

Read The Duchess's interview with Harriet here: https://t.co/6HR08629YU pic.twitter.com/koWsL4ol9G

— The Duke and Duchess of Cambridge (@KensingtonRoyal) May 5, 2021
Meanwhile, on the same day as the release of these photos, Will and Kate stepped on their own newscycle by announcing that they've started their own YouTube channel. I saw people making fun of them for that, like what are they, YouTube influencers and "celebrities" now? But logistically speaking, it makes a lot of sense for them to have a YouTube page. It would make sense for Clarence House to have their own YouTube page too. Cough, and the Sussexes too. Anyway, they're just two middle-aged Victorians trying desperately to be hip and down with the youths. "Pish-posh," Catherine muttered. "What is this dreadful whirlygig," cried the Other Brother.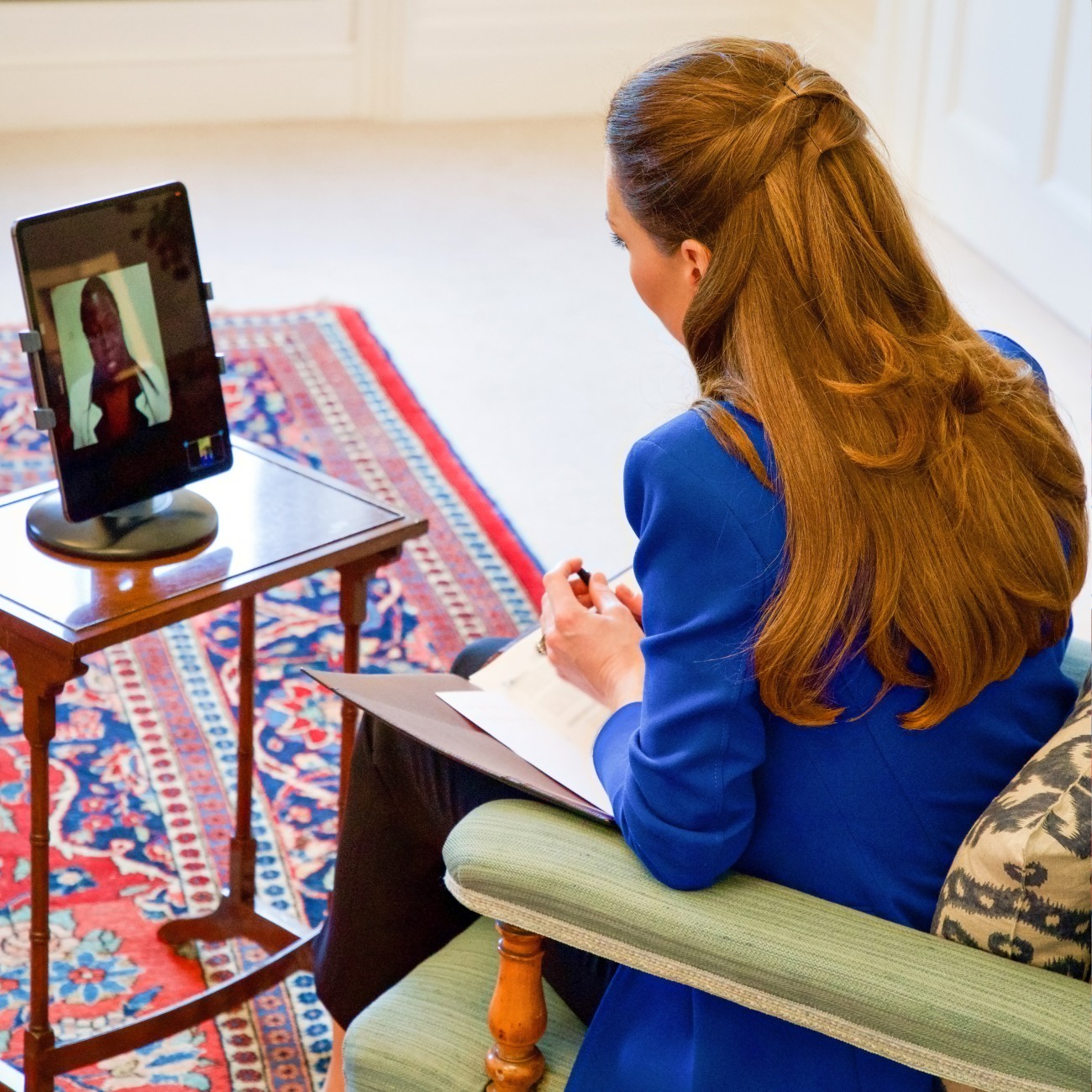 Photos courtesy of Kensington Palace.