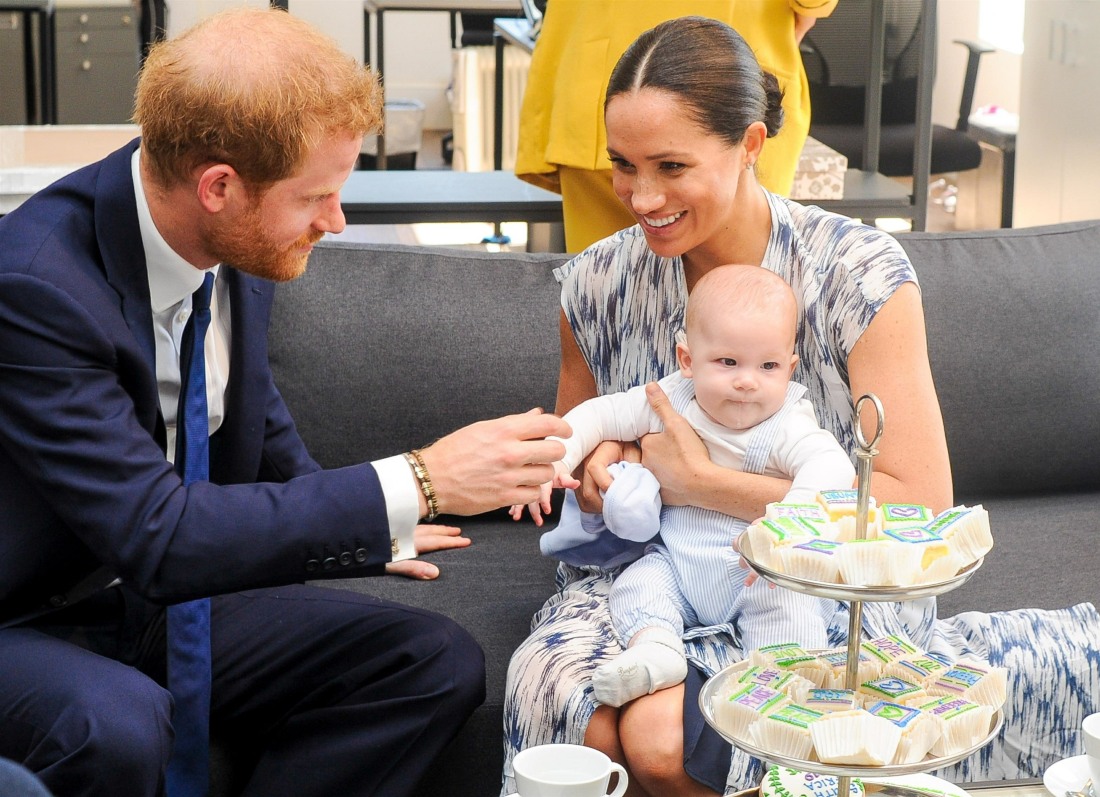 As I'm writing this, the Duke and Duchess of Sussex have not released a new photo or video of Archie for his second birthday. They aren't required to and if they weren't feeling it, that's totally fine. I just thought they might because they did something for Archie's first birthday, the Save the Children UK video of Meghan reading to Archie (with Harry behind the camera). The haters were out in full force with that video last year, so perhaps H&M were like "nah, we're not doing that again." They did ask their fans to donate to Gavi, the Vaccine Alliance, in honor of Archie's birthday. The donation page Omid Scobie links to directs to Global Citizen's dedicated page for donations for Archie's birthday. Impact!
To celebrate Archie's birthday, Prince Harry and Duchess Meghan are encouraging donations to benefit @Gavi, the Vaccine Alliance, which buys COVID vaccines for the world (prioritising those in countries that cannot afford them)🌎

DONATE (via @GlblCtzn): https://t.co/btVsExz1u8 pic.twitter.com/bt142TI8Bh

— Omid Scobie (@scobie) May 6, 2021
In addition to this, Katie Nicholl also had to say some words about Archie's birthday, and Nicholl's words just read like her own little vague fan-fiction at this point.
Royal expert Katie Nicholl said Prince Harry and Prince William, 38, would put their differences to one side and come together for a Zoom call with Kate Middleton, 39, and Prince George, seven, Princess Charlotte, six, and Prince Louis, three, for the occasion.

Speaking to Okay! magazine, she said Harry, Meghan and Archie would also likely join the Queen for a call, adding: 'Lockdown is lifting and the sun in California is shining – I'm sure they'll have a lovely celebration at home…Harry will make a really big fuss of Archie.'

Katie said Prince Harry faces a difficult challenge in trying to help his children bond with their cousins. She revealed: 'He always wanted his children to grow up close to William and Kate's…Sadly it's looking increasingly unlikely for Archie.'

Meanwhile despite difficulties in their relationship over the last 18 months, she said it was 'hard to imagine' the Cambridge's wouldn't be in touch with the Sussexes on Archie's birthday.
Yeah, no. There hasn't been enough water under the bridge yet, especially considering that just last month, William and Charles were making asses out of themselves towards Harry during the funeral of the family's patriarch. So spare me the happy horsesh-t about Harry really wanting Archie to know his cousins. There's a reason why Harry and Meghan have kept Archie away from the UK for 18 months.
Photos courtesy of Backgrid, Avalon Red.