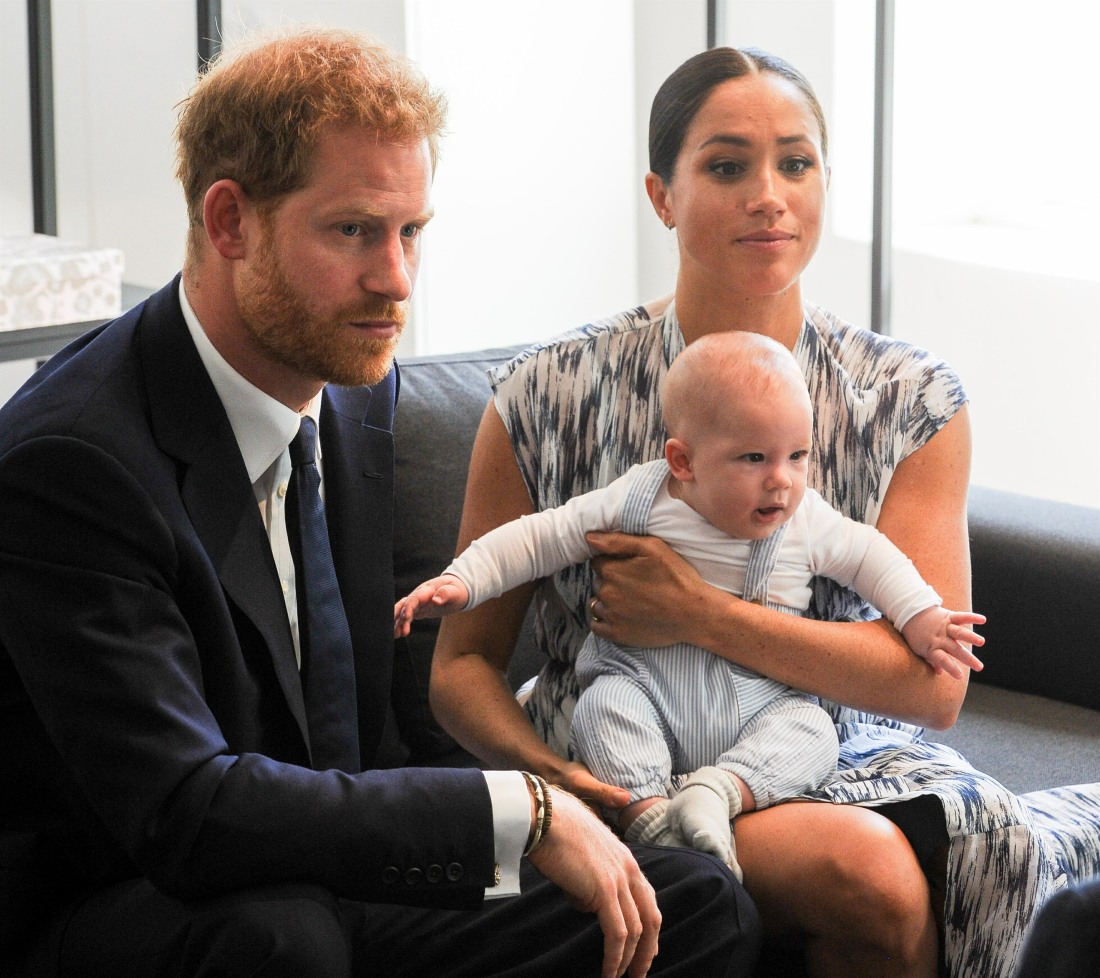 Rebecca English at the Daily Mail has some piping hot royal tea about little Archie Mountbatten Windsor's second birthday. On Archie's birthday – May 6th – Clarence House, Kensington Palace and Buckingham Palace all wished Archie a happy birthday on their social media accounts. It was particularly notable in Prince Charles' case because the Clarence House social media team had not noted Princess Charlotte or Prince Louis's birthdays days earlier. Archie's birthday wishes were also notable because none of the palaces used recent photos of Archie. Becky English says that's because the Windsors haven't seen Archie since his christening, basically.
No new photos: Behind the scenes, however, palace officials found themselves in an uncomfortable position after finding they didn't have an up-to-date picture of Harry and Meghan's son to accompany their posts. In the end they were forced to use press photos taken just after he was born and from his official christening pictures, highlighting just how little he has seen of his British family.

The Windsors have barely seen Archie in real life: In fact, the Daily Mail understands, the toddler – who now speaks with a distinct American accent – has seen his grandfather, the Prince of Wales, only twice since he was born. It is understood the Duke and Duchess of Cambridge can also count their meetings with him 'easily on one hand'. And such is the rift between Harry and William that it is believed Archie may sadly have met his Cambridge cousins – Prince George, seven, Princess Charlotte, six, and three-year-old Prince Louis – just the once.

A sad situation: A source said: 'The truth is the Prince of Wales has barely seen his grandson twice since he was born. In fact every member of Harry's family can easily count on one hand the number of times they saw Archie after he was born and before the family left the UK. It's a very sad situation.'

LOL Harry & Meghan were over it by the summer of 2019: The Sussexes rarely left their Windsor home in the months after Archie's birth, apart from taking two holidays by private jet to Ibiza and then to the south of France, where they were guests of Sir Elton John. They refused to join the Royal Family on their annual holiday to Scotland, then in November decamped to Canada before settling in California, where they bought an £11million mansion.

It's no one's fault: Sources are at pains to stress they understand that this is not anyone's fault, not least the Sussexes. Harry had planned, initially, to travel back to the UK once a month or so. Instead the Queen and other senior family members have had to comfort themselves with occasional video calls. This is perhaps why the gesture by the three royal households – Buckingham Palace, Clarence House and Kensington Palace – in wishing Archie a happy birthday was so significant. Indeed, as Archie is the child of non-working royals, there was no reason to publicly acknowledge his birthday.

The nurturing Windsors: A source explained: 'The fact Buckingham Palace and the other royal households posted something so publicly when they are no longer working royals is clearly a sign every effort is being made, on their behalf at least, to try and retain and nurture a relationship with Harry and Meghan, however fragile.'
The reason why the palaces publicly wished Archie a happy birthday was because it would have looked completely terrible if they had not done that. Because Harry and Meghan outed the Windsors as a bunch of contemptible racists, liars and rageaholic Karens. Harry and Meghan were under no obligation – and they still aren't – to nurture relationships with these unhinged a–holes. Charles cared so little for his son's wellbeing and his grandson's wellbeing that he stopped taking Harry's calls and pulled their security. Are those the actions of a loving father and grandfather? Is Meghan under the obligation to force William and Kate to spend time with their nephew after they orchestrated a massive smear campaign against her during her pregnancy and beyond? Screw that.
And nothing makes salty British peeps more upset than the thought of a baby with an American accent, apparently. What in the world??
Happy birthday to Archie, who turns two today. 🎂

📸 Chris Allerton pic.twitter.com/HwvTBzphJu

— The Prince of Wales and The Duchess of Cornwall (@ClarenceHouse) May 6, 2021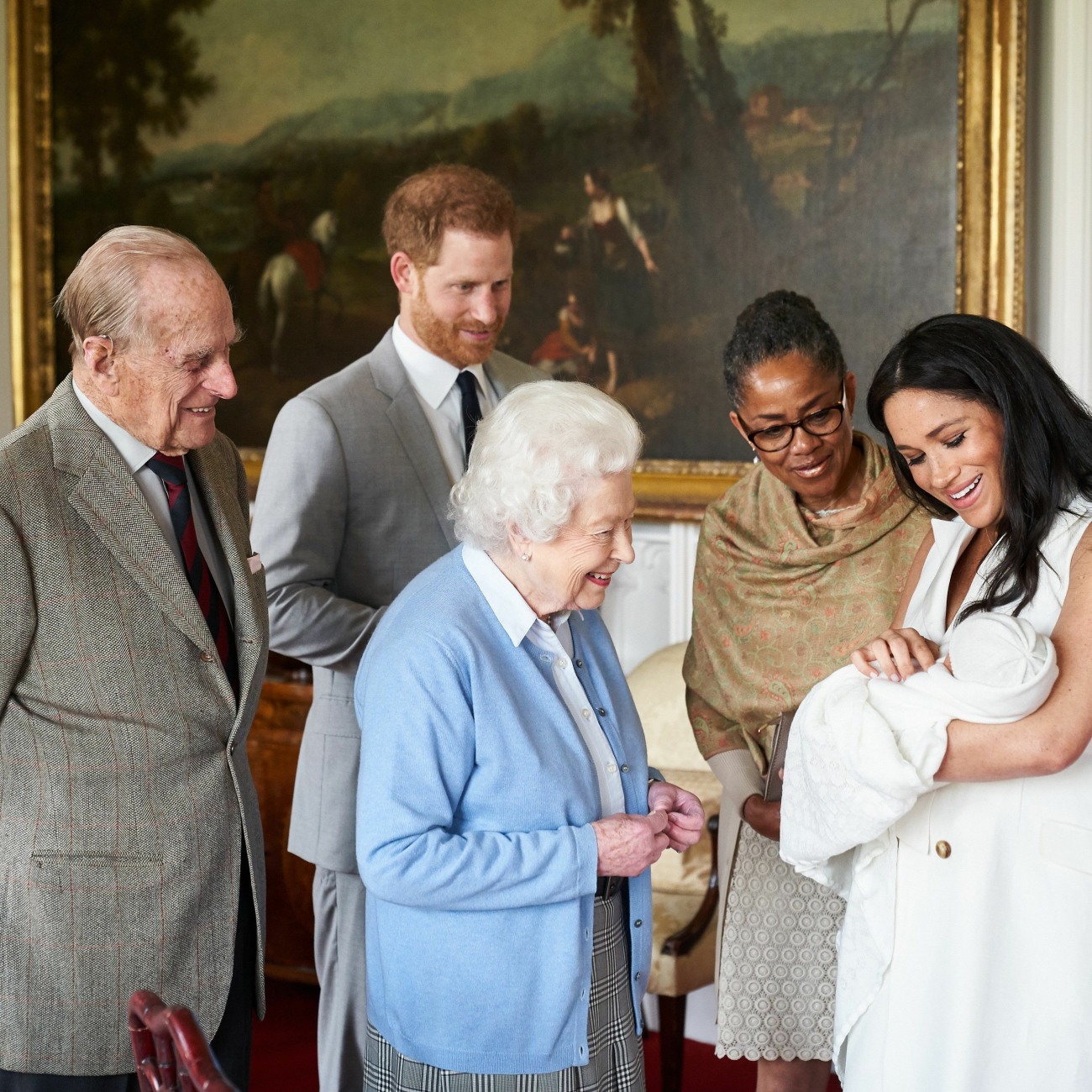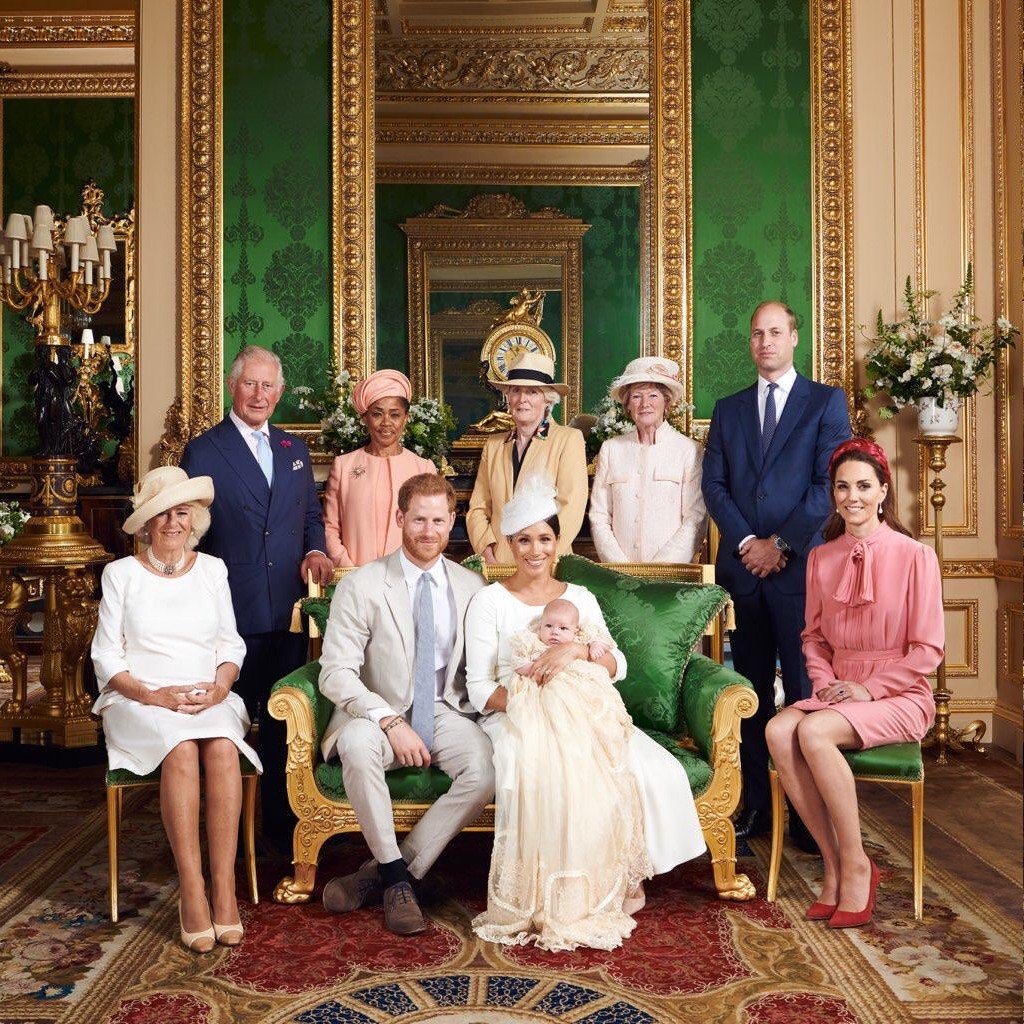 Photos courtesy of social media, Avalon Red.