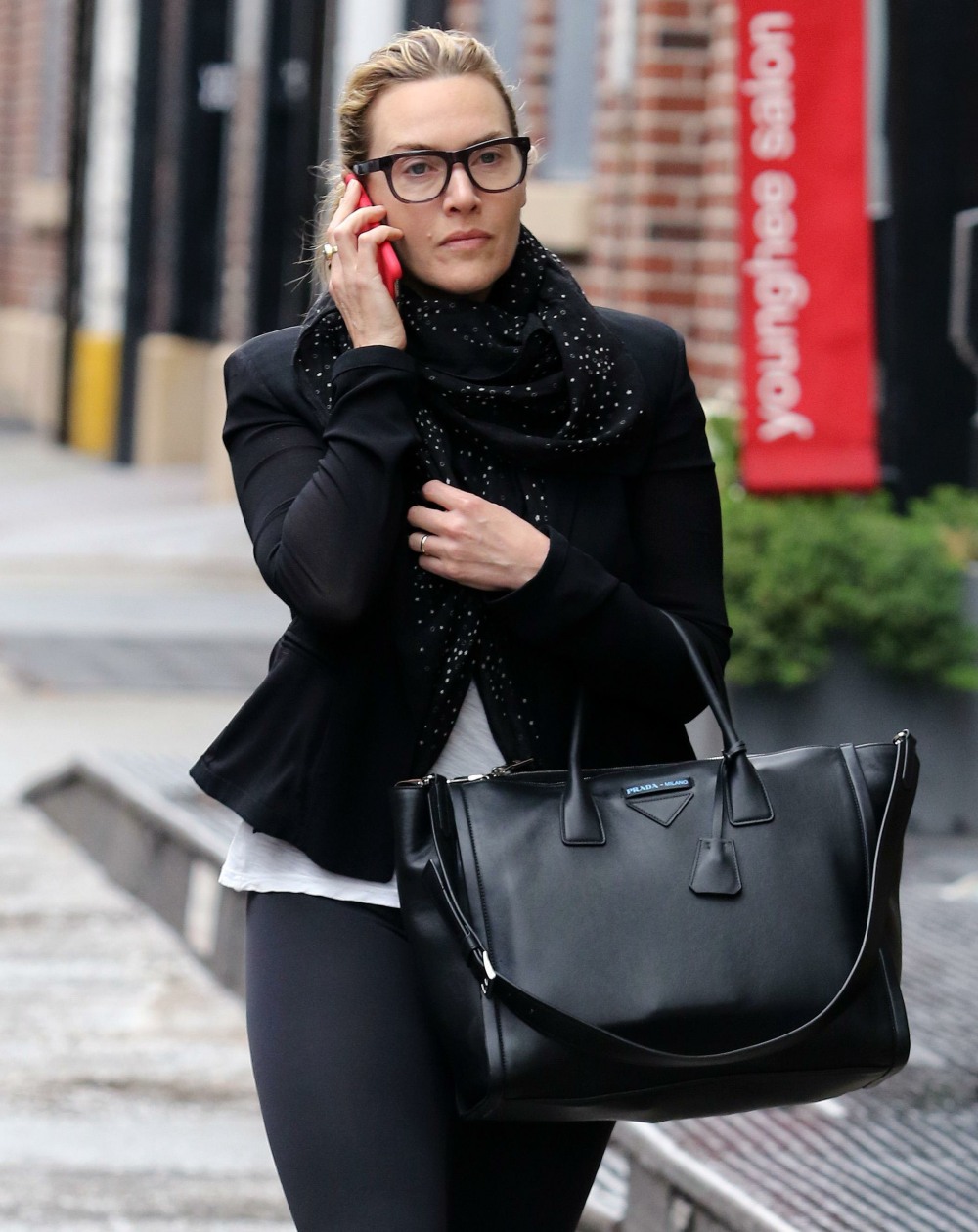 I briefly lived in Pennsylvania and I still think about a handful of wonderful experiences I had in that state. One, I had the best chicken wraps of my life at a wonderful restaurant in Williamsport. Two, I really enjoyed the Philadelphia Inquirer, it's a great newspaper. Three, Wawa is great. I love a regional convenience-store chain and Wawas are amazing, definitely one of the best regional chains you'll find in America. Wawa just has a nice vibe to it, good beverage selections, an excellent deli, fresh food, fair prices and they are incredibly convenient. Because they are all over Pennsylvania. So of course Kate Winslet experienced her first Wawa when she was in Delaware County, Pennsylvania to film Mare of Easttown. Kate has been getting good reviews for her starring role in the limited series, although many Penn natives are in their feelings about her accent work. But her love of Wawa will endear her to Pennsylvanians.
Kate Winslet is gaga for Wawa. The British actress is gushing over the American convenience store that she grew to love as she filmed a HBO series about police investigations in Pennsylvania. The Oscar winner said the store played a key part in her research to prepare to star in "Mare of Easttown," as Delaware County, Penn. detective Mare Sheehan.

"So I subscribed to the Delco Times, so I would read this newspaper every day, and there would regularly be some article about Wawa," Winslet told The Los Angeles Times' "Envelope" podcast.

"It almost felt like a mythical place, Wawa," the actor told the outlet. "And so by the time I got there, I was like, 'Oh, it's real!' It was like Lapland," she said, laughing. "Walking into a Wawa ultimately felt, it was kind of an honor in a funny way because to me, that was the heart of Delco. To finally walk through the door of a Wawa, I felt like, 'Ah, yes, I'm here! I belong! This is where it's at!' Wawa."

Winslet said the only thing she bought at the store was coffee, but enjoyed just "hanging out" in the Mid-Atlantic chain. She got a vicarious taste of American fast food from her co-star, Evan Peters, who she told the podcast would stuff himself with the chain's seasonal "Gobbler" hoagie and then pass out in a food coma.

"It was this gigantic sub, basically — or hoagie — and it's like turkey and the stuffing," Winslet said in the interview. "It's basically a Thanksgiving meal in a hoagie."
Americans really do love our regional chains and regional quirks. Wawa is a way of life for Pennsylvanians, much like Massachusetts people associate so strongly with Dunkin Donuts, Georgians love Krystals, etc. I feel like non-Americans tend to view Americans as a monolithic culture and if they took the time, they would see that there are so many of these weird and delightful regional quirks. My point: don't make fun of Winslet on this! Wawa is great and I like that she was really embracing the research for the role.
People are making fun of Kate Winslet for being awestruck by Wawa, like "Pfft, rich person experiencing a normal convenience store, ha" but having lived in Philly for a few years now, Wawa is not simply a normal convenience store. It's part of the local landscape and culture. pic.twitter.com/McIBQ9RTrM

— Leon Thomas (@renegadecut) May 7, 2021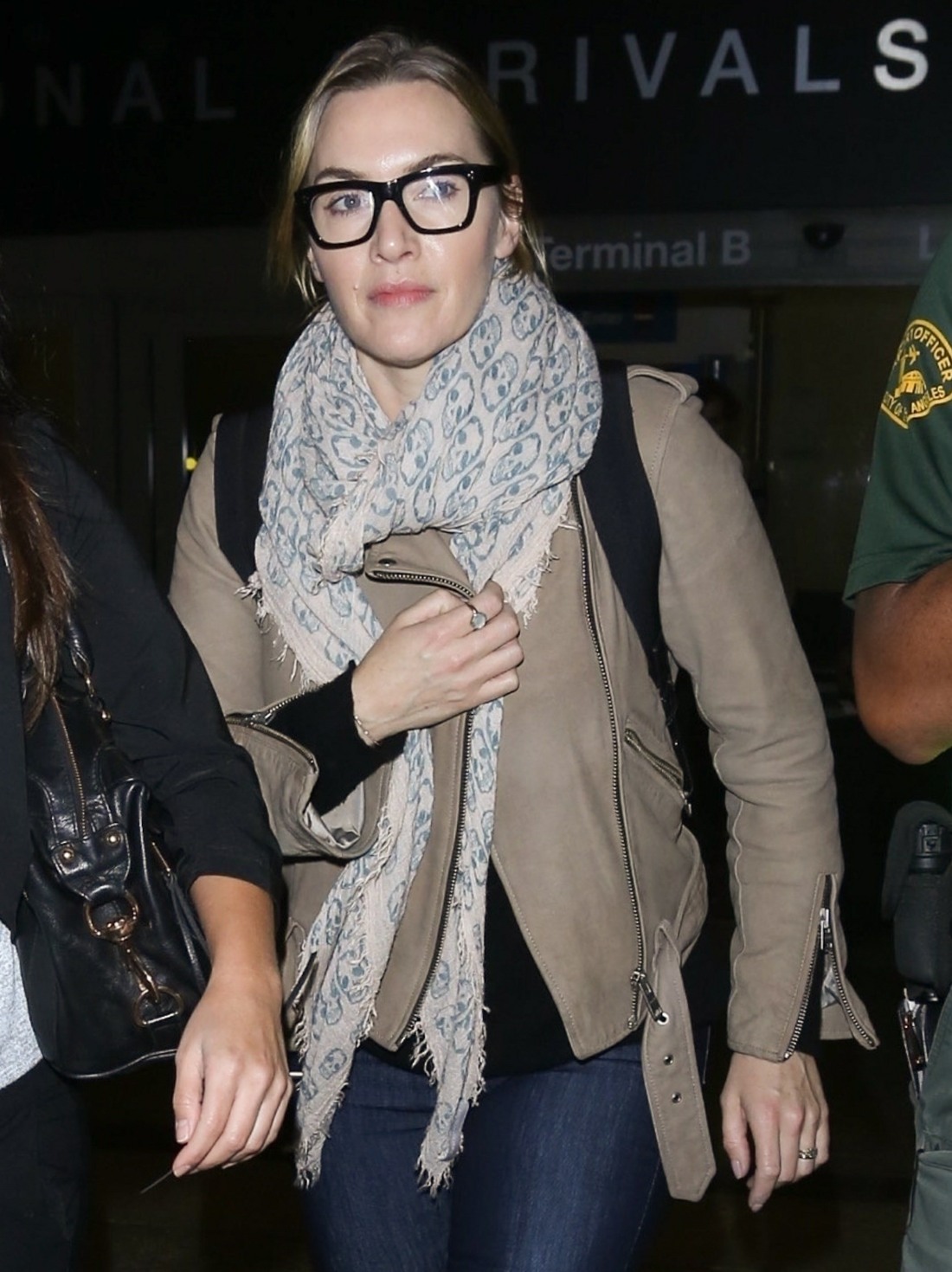 Photos courtesy of Avalon Red, Backgrid.