Last night, the Vax Live special aired on network television (ABC, CBS), YouTube and various streaming services. Despite the "live" in the title, the whole thing was pre-taped, although the concert part was filmed in front of a live audience of front-line workers. We already saw the reception Vax Live co-chair Prince Harry received when he stepped on stage in LA – Americans clearly love him and accept him and "treat him like a rock star," as British reporters derisively noted. I figured that Vax Live co-chair Meghan, the Duchess of Sussex would also appear at some point and I was right! She did a taped message for the event from the comfort of her backyard. And yes, she was sitting on The Bench. She spoke about how the pandemic hit women disproportionately.
She says, in part, "Women, and especially women of color, have seen a generation of economic gain wiped out. Since the pandemic began, nearly 5.5million women have lost work in the US, and 47 million more women around the world are expected to slip into extreme poverty." It's true. This is one of the huge reasons why vaccines are so vital around the world, especially in developing nations, where women are the backbone of the economy.
Anyway, Meghan glowed, sparkled and shined. Her hair is so long these days! She looks amazing. Even before I looked it up, I knew that the British papers would find the designer ID on Meghan's dress and they would make it about how Meghan is sitting in her $34 bajillion dollar Montecito home in her $567,000 designer gown wearing $83 million worth of diamonds. I was close! Her Carolina Herrera dress retails for $1,690. She wore Princess Diana's Cartier watch (according to the Mail), her own Cartier Love bracelet/bangle and a "Woman Power" necklace which comes in a set. Sales of the necklaces go towards Emily's List.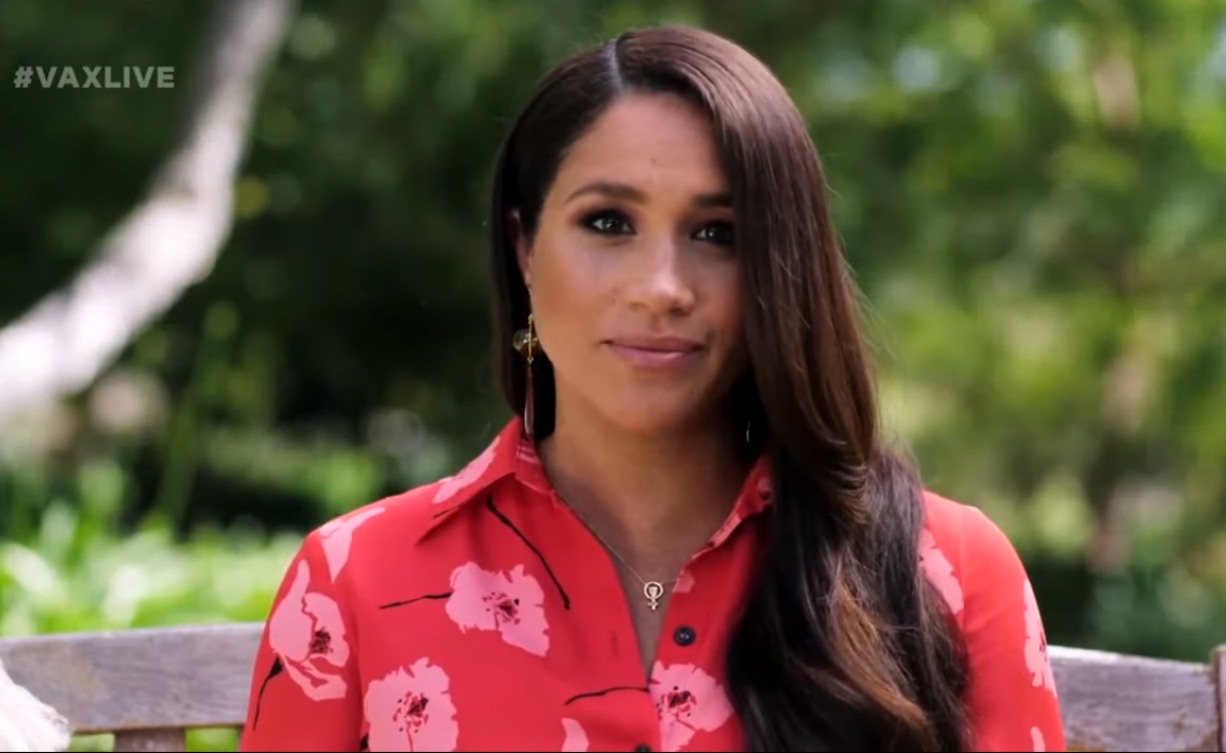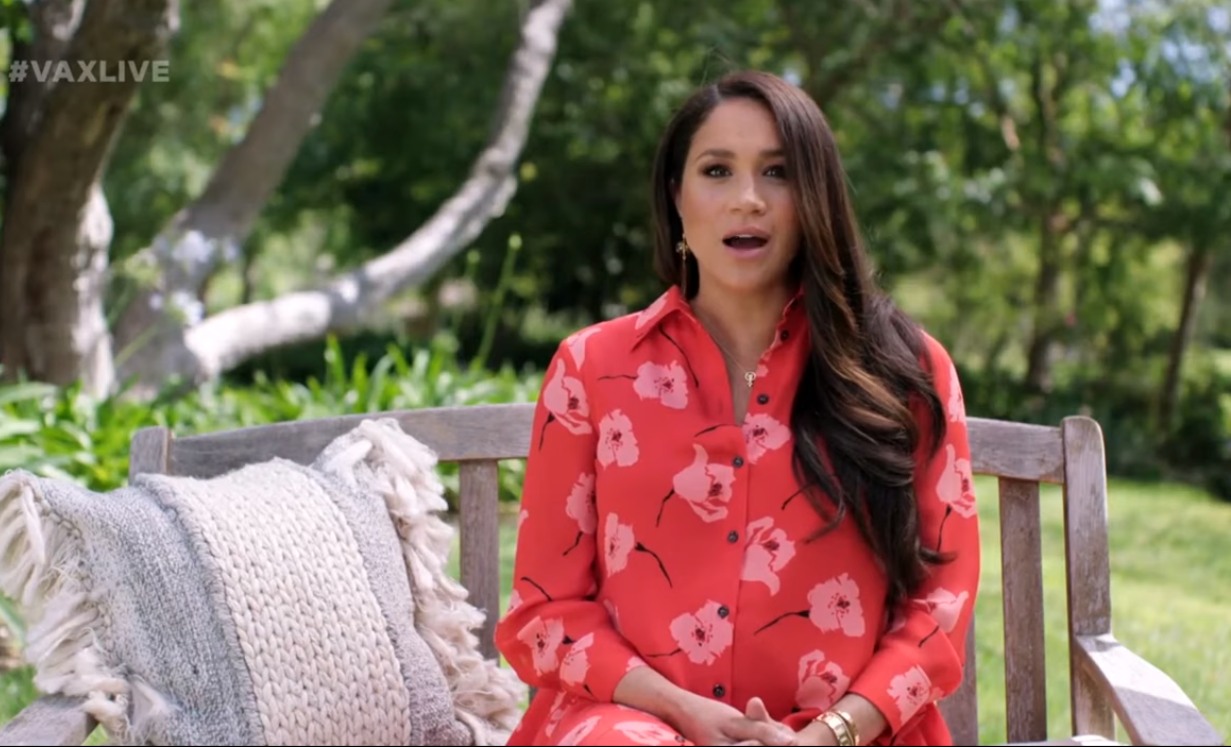 Screencaps courtesy of Vax Live/Global Citizen.