The New York Times had a completely charming, stupid and funny story about European royalty this week. Throughout Europe, there are descendants of deposed royalty living in semi-exile. Prince Philip, the Duke of Edinburgh was one of them – he was a baby and a Greek prince when Greece abolished their monarchy and sent their royal family into exile. Something similar happened in Italy – the Italian royals were deposed after World War II. The Italian royals are the House of Savoy, and the son of the last king of Italy is Vittorio Emanuele di Savoia. He and his family live a life of privileged semi-exile in France, Italy and Monaco. And he just gave his non-existent throne to his teenage granddaughter, who is an influencer in Paris.
Vittorio Emanuele di Savoia, the son of the last king of Italy, gave his granddaughter a big 16th birthday present. In a formal 2019 decree, the "Duke of Savoy, Prince of Naples and by the grace of God direct heir to Head of the Royal House of Savoy," amended a medieval law that for centuries had restricted succession in his royal line to male heirs.

He bumped "our beloved granddaughter" Vittoria Cristina Chiara Adelaide Maria up the royal food chain, making her the first woman in 1,000 years to be invested with the authority to eventually lead the family and stake a claim to the defunct monarchy.

"It was the best gift he could give me," Vittoria, now 17 and a burgeoning Instagram influencer, said from her Paris home. While Vittoria's father in Monte Carlo and mother in Paris were as delighted as her grandparents in Gstaad about her ascension to the top of Italy's would-be royal family, a rival branch of Savoias were not pleased. Not at all.

"Totally illegitimate," said Prince Aimone di Savoia Aosta, a cousin and rival claimant, who works as an executive for the Pirelli tire company in Moscow. And so began the latest chapter in an ongoing dynastic dispute between the pretenders to Italy's pretend throne. There are bitter feelings, thrown punches, warring noble committees, dukedom politics and as of last month, Vittoria's ascending social media status. What there is not is an actual crown to fight over.

Italy is a republic, having abolished the monarchy 75 years ago for its disastrous support of Mussolini, and Italians have approximately zero interest in a royal restoration.

"Never say never," said Vittoria's father, Emanuele Filiberto, an Italian television personality who claims the title Prince of Venice, which is also the name of his Los Angeles restaurant and former food truck. ("We do a lot of film premieres. We did Jumanji," he said.) Obviously, he said, the monarchy wasn't returning "tomorrow," but he had no sons and the family needed a head of the royal household to run its historic orders. Plus, "we also have a lot of people who are seeing the family with a potential comeback."

Few Italians want that, even in Carignano, an ancestral home of Vittorio Emanuele's branch of the family, which Vittoria became princess of on her 16th birthday. "Never heard of her," said teenagers, middle-aged shoppers, and old men with canes as they walked near the Piazza Savoia, once home to a castle, now a parking lot.
I mean… it seems like the family just wanted attention? Which is the currency of modern celebrity, the nouveau royalty. He or she who gets the most attention becomes the biggest celebrity, and therefore is the more legitimate prince or princess. Honestly though, it sounds like more fun to be a royal in exile. No real job description, you can do what you want, you still technically have some kind of title.
Anyway, Faux Crown Princess Vittoria is very pretty and she seems like a cool Gen Zer. I'm enjoying her Instagram!!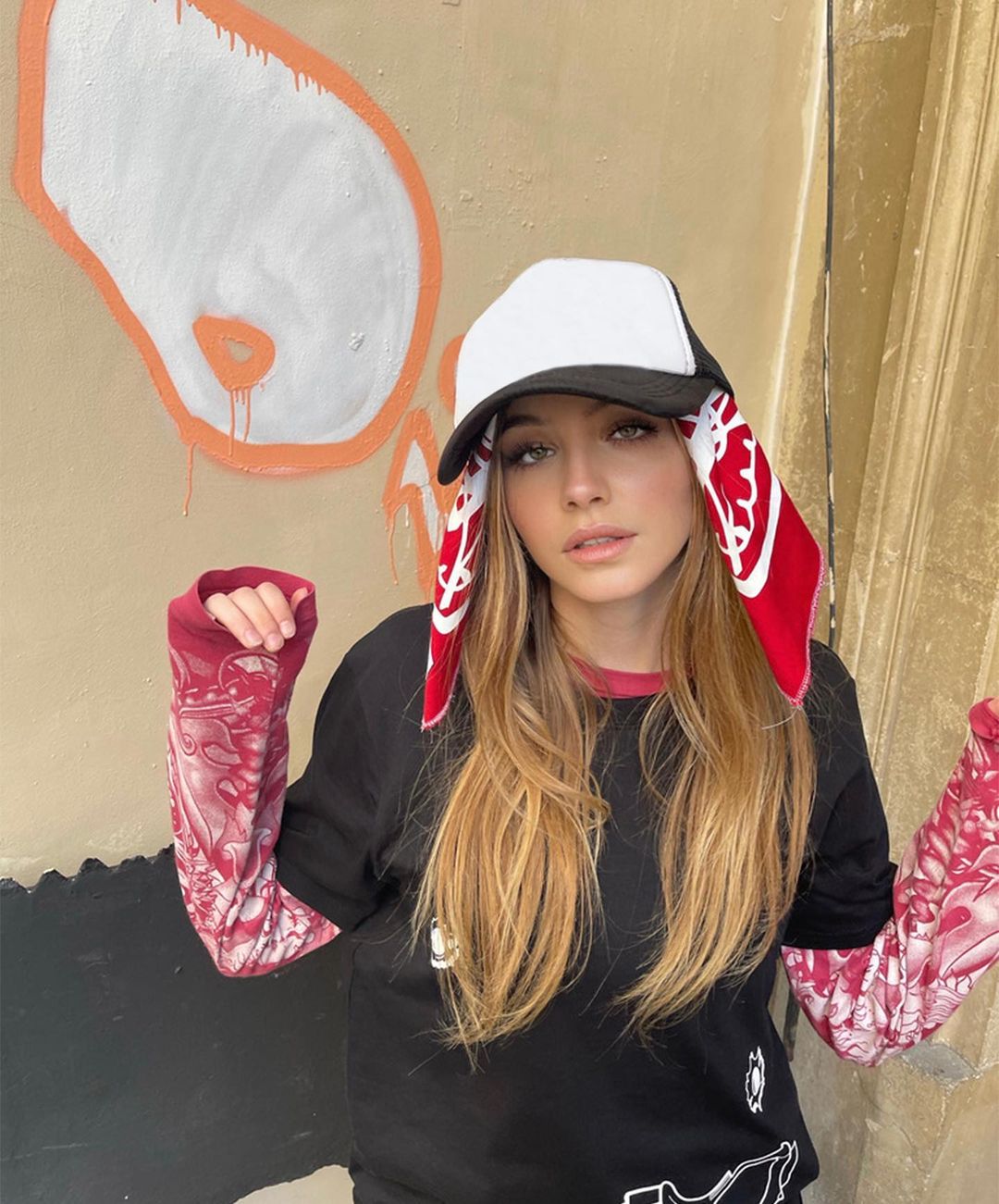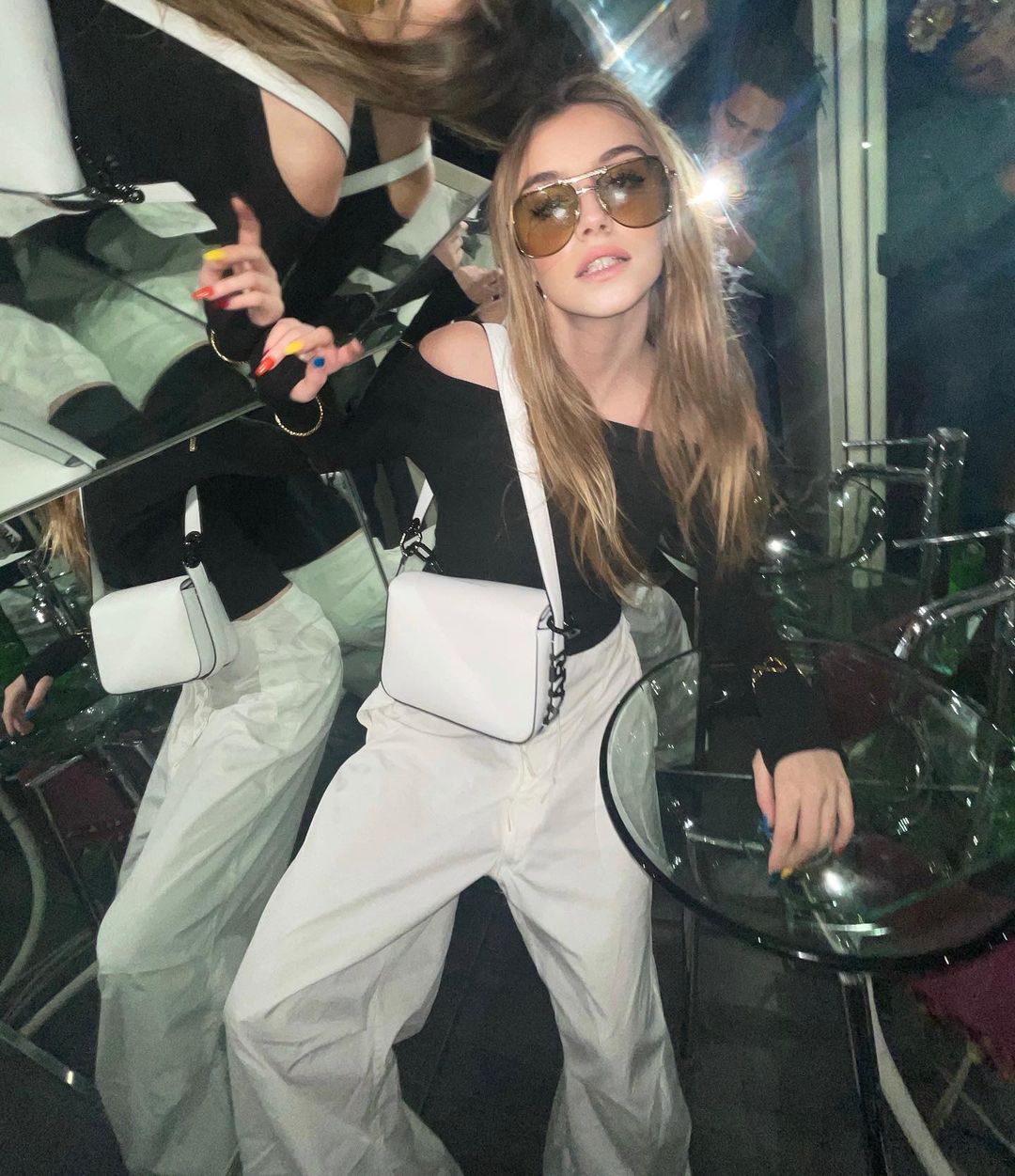 Photos courtesy of Vittoria's Instagram.