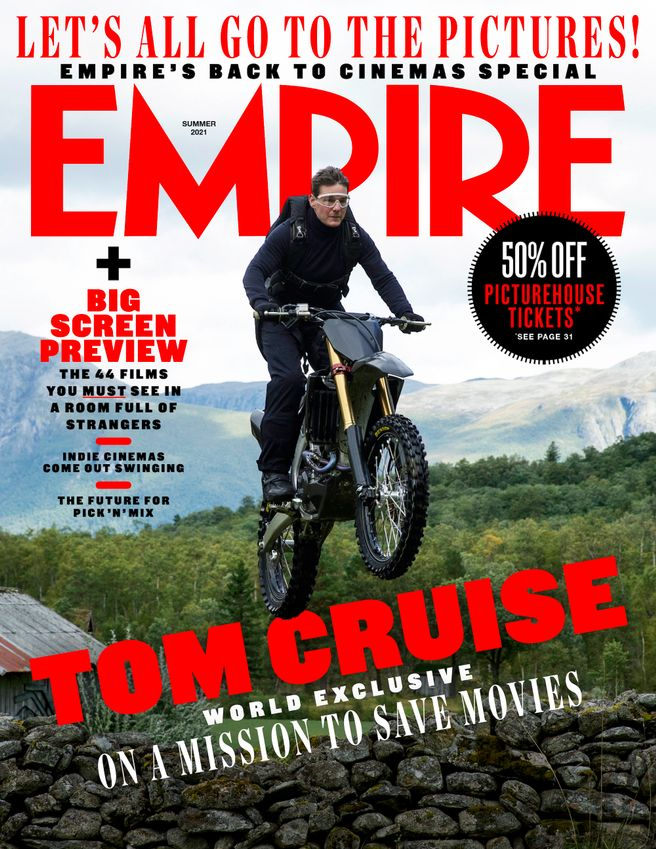 It looks like Mission Impossible 7 will finally get its cinematic release, but not until May 2022. That isn't stopping Tom Cruise from hyping the hell out of it. Promotion is focusing on the lengths Tom, a multi-million-dollar star, went to doing his own stunts. In this particular story in Empire, he detailed the most dangerous stunt he's ever done. Tom, who once dangled off the Burj Khalifa for an earlier Mission Impossible film, jumped off a cliff on a motorcycle with a parachute. And get this, Tom, 58, said the stunt was "complicated." You think?!
Even as a star whose career is defined by daredevil stunts, Tom Cruise is taking it to the next level with his latest high-stakes escapade. The actor and producer has famously always done his own stunts on the Mission: Impossible films, but there were a few reasons why his motorcycle ride off the edge of a cliff for the forthcoming seventh chapter in the franchise mattered more than the rest. And not just because it was the single most dangerous thing he'd ever done.

Cruise tells Empire about the technical eventualities that were running through his head on the first day of filming after months of training, as he was hurtling through the sky. "If the wind was too strong, it would blow me off the ramp," he explains. "The helicopter [filming the stunt] was a problem, because I didn't want to be hammering down that ramp at top speed and get hit by a stone. Or if I departed in a weird way, we didn't know what was going to happen with the bike. I had about six seconds once I departed the ramp to pull the chute and I don't want to get tangled in the bike. If I do, that's not going to end well."

"All those emotions were going through my mind," he says. "I was thinking about the people I work with, and my industry. And for the whole crew to know that we'd started rolling on a movie was just a huge relief. It was very emotional, I gotta tell you."
[From Empire via Just Jared]
I remember much earlier in Tom's career, my brother was fascinated by his weight gains and losses for his roles. This was back in the '80s when dramatic weight fluctuations for parts wasn't so commonplace. Tom was bulking up for roles like Taps and All the Right Moves and getting flabby for roles like Losin' It and The Outsiders. Some magazine chronicled all of it. My brother likened Tom to being "made of putty." Tom has always been crazy dedicated to his arts. It seems he's obsessed with giving everything to his films, especially when you consider his fixation on doing these death-defying stunts. I'm not saying that as a compliment, I really mean he seems obsessed. He is driven to push the boundaries of common sense for stunts that ultimately don't matter. Mission Impossible 7 is not going to change the world. Tom does not need to risk his life for it. So I don't think these stunts are for us. I think they are for him, to fill some void. Whatever it is, I hope he gets what he needs from them because I'm terrified just reading about it.
Besides, I'm more impressed with stunts like giving back his Golden Globes in the name of equality anyway.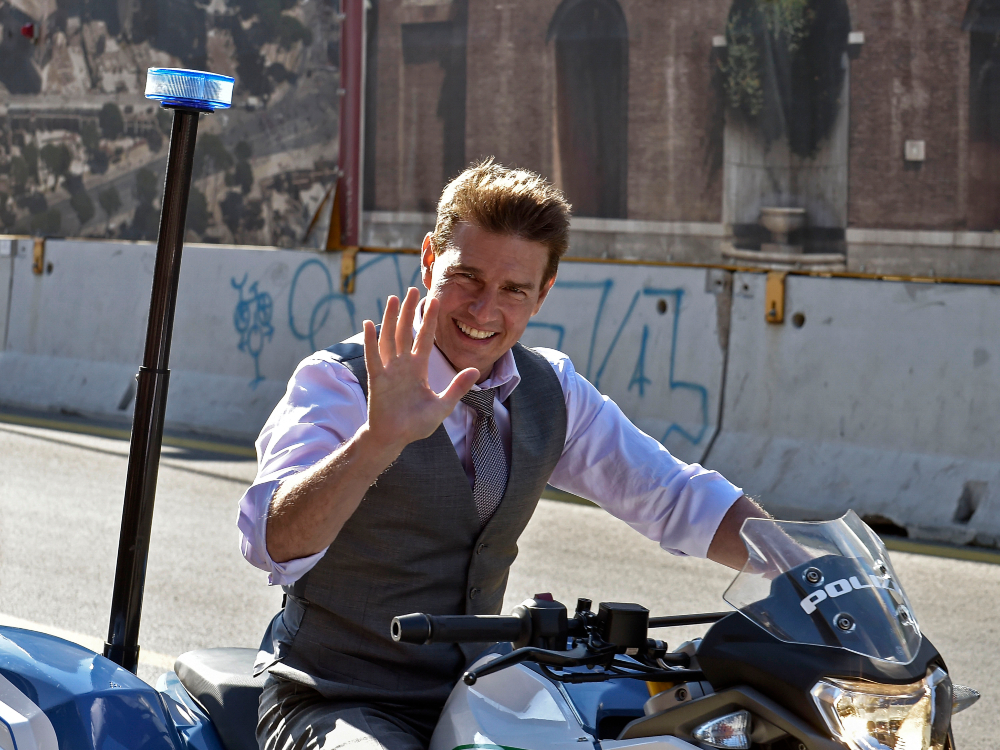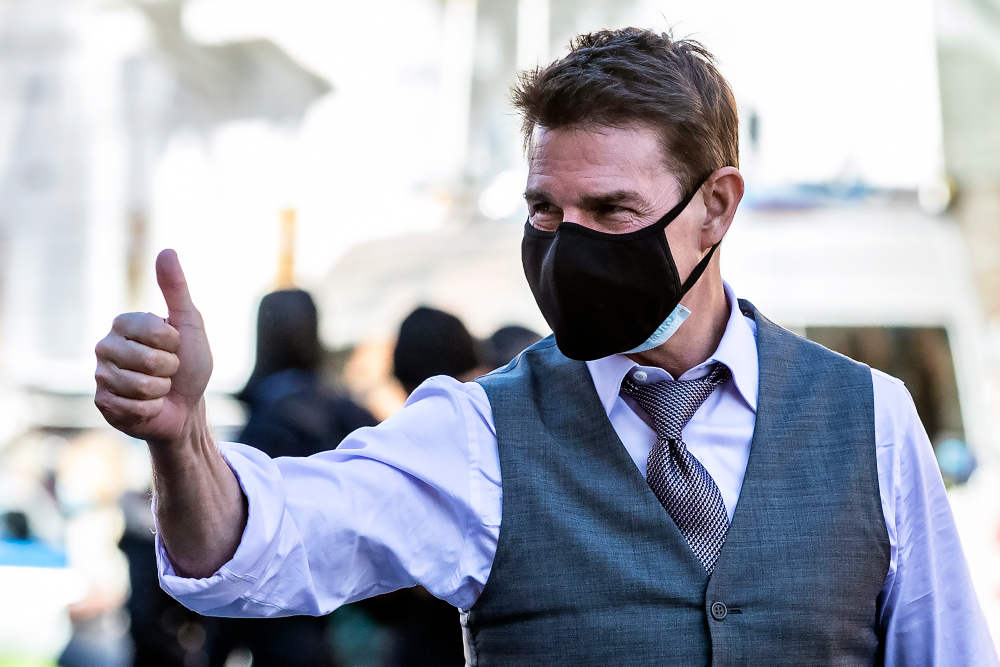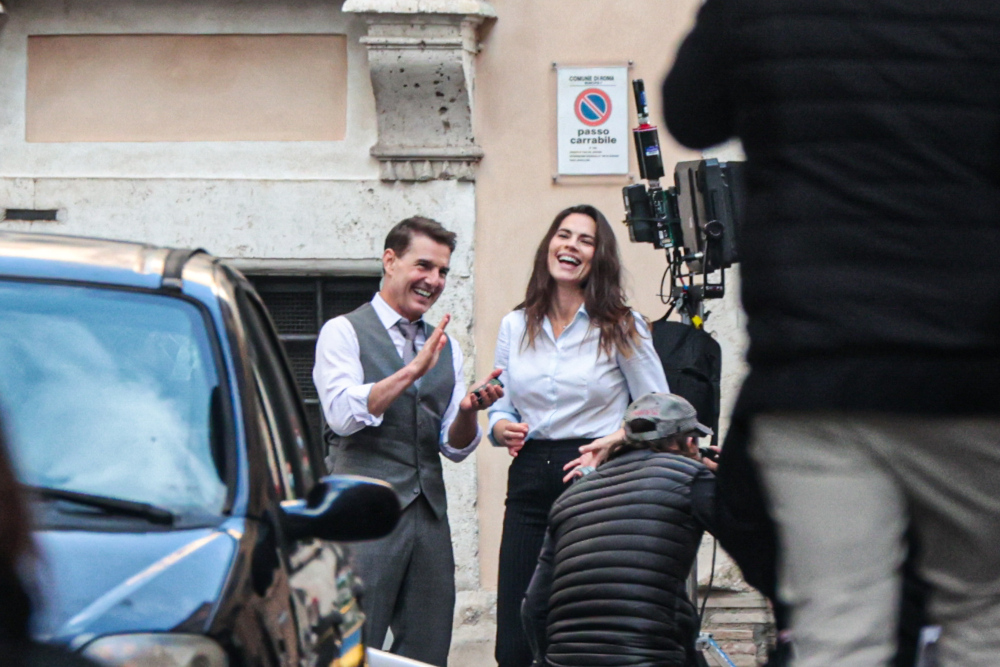 Photo credit: Empire and Avalon