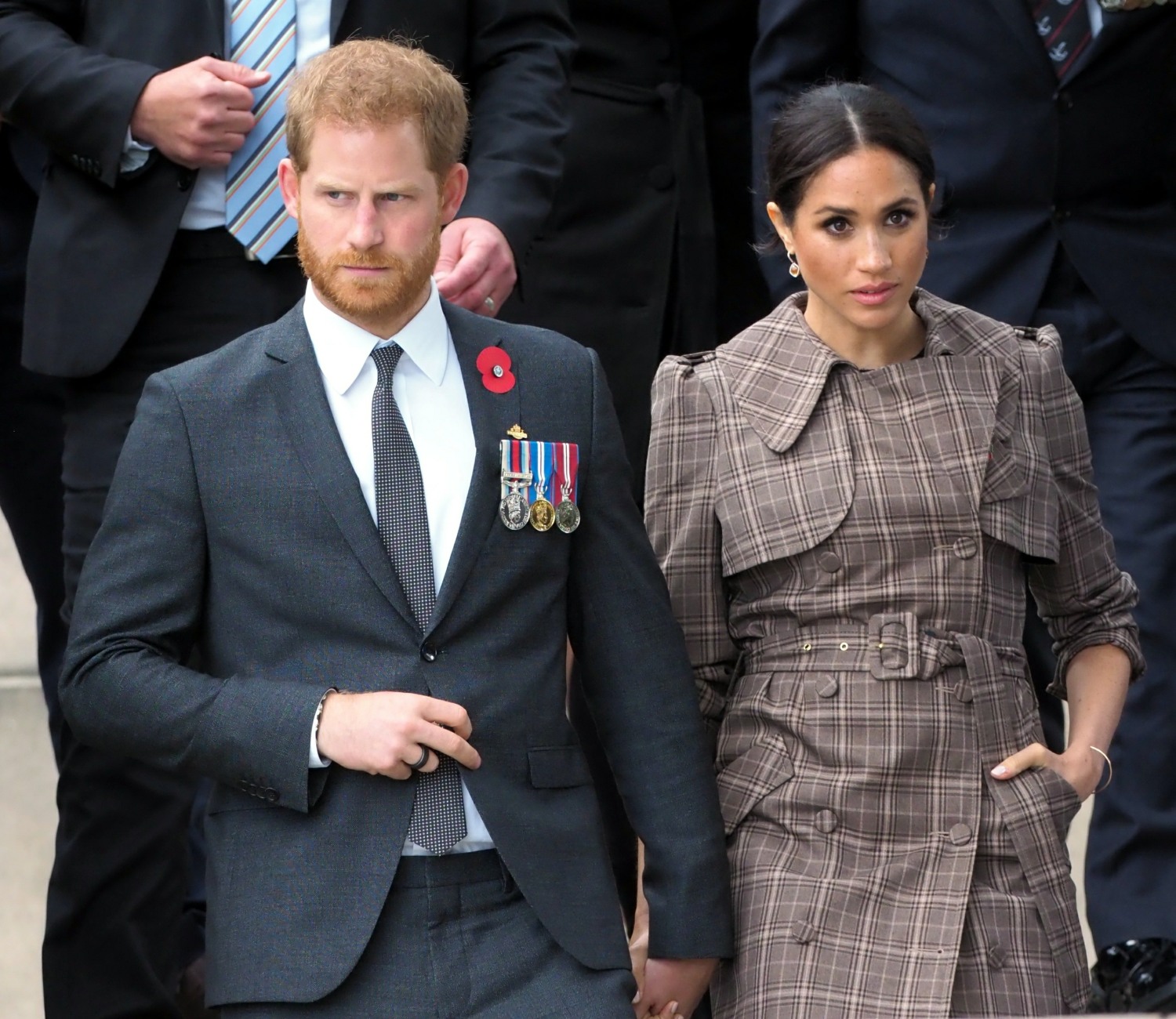 The Me You Can't See has premiered today. I have not watched the first episode yet, so I'm just going off the video clips online and what seems to be a previously-embargoed series of quotes from Prince Harry's one-on-one conversation with Oprah. The clips and the quotes come across as part of Oprah's interview with the Sussexes, minus Meghan. This is all Harry's baby and he's saying all of this with his whole chest. It's incredible. Some quotes:
His first thought about his mother: "Unfortunately, when I think about my mom, the first thing that comes to mind is always the same one over and over again. Strapped in the car, seatbelt across, with my brother in the car as well, and my mother driving, being chased by three, four, five mopeds with paparazzi on. And then she was almost unable to drive because of the tears."

Why he went to therapy in the first place: "I was so angry with what happened to [Princess Diana] and the fact that there was no justice. At all. Nothing came from that. The same people that chased her into the tunnel photographed her dying on the backseat of that car. I didn't want to think about her, because if I think about her, then it's gonna bring up the fact that I can't bring her back, and it's just gonna make me sad. What's the point in thinking about something sad? What's the point in thinking about someone that you've lost and you're never gonna get back again? And I just decided not to talk about it."

His feelings about cameras: "And so 28 to probably 32 was a nightmare time in my life. I'm freaking out every single time I jump in the car and every single time I see a camera. I would feel as though my body temperature was 2 or 3 degrees warmer than everybody else in the room. I would convince myself that my face was bright red, and therefore, everybody could see how I was feeling, but no one would know why, so it was embarrassing."

When he first began seeing Meghan: "We would get followed, photographed, chased, harassed. It takes me back to what happened to my mom and what I experienced when I was a kid. But it went to a whole new depth with not just traditional media but also social media platforms as well. I felt completely helpless."

The smear campaign against Meghan: Harry talked about finding his wife in tears one night while in bed. He blamed the emotional breakdown to the "combined effort of the firm and the media to smear her…I was woken up in the middle of the night to her crying in her pillow because she doesn't want to wake me up, because I'm already carrying too much. That's heartbreaking. I held her, we talked, she cried, and she cried, and she cried."

Meghan told him to get therapy and he did: "[By] meeting and being with Meghan, I knew that if I didn't do therapy and fix myself, that I was going to lose this woman who I could see spending the rest of my life with. There was a lot of learning right at the beginning of our relationship. She was shocked to be coming backstage of the institution of the British royal family. When she said, 'I think you need to see someone,' that was in reaction to an argument we had. And in that argument, not knowing about it, I reverted back to 12-year-old Harry."

Processing childhood trauma: "The moment I started therapy and probably within my second session, my therapist turned around to me, and said, 'That sounds like you are reverting to 12-year-old Harry.' I felt somewhat ashamed and defensive. She said, 'I'm not calling you a child. I'm expressing sympathy and empathy for you for what happened to you when you were a child. You never processed it. You were never allowed to talk about it. And all of a sudden now, it's coming up in different ways as projection.' That was the start of a learning journey for me. I became aware that I'd been living in a bubble, within this family, within this institution, I was sort of almost trapped in a thought process or a mindset." Harry says that "therapy has equipped me to be able to take on anything. That's why I'm here now. That's why my wife is here now. We chose to put our mental health first. That's what we're doing. And that's what we will continue to do."

Why they stepped away: "[We were] feeling trapped and feeling controlled through fear, both by the media and by the system itself, which never encouraged the talking about this kind of trauma. … Now, I will never be bullied into silence. We chose to put our mental health first," he explains, noting that his father, Prince Charles, would tell Harry and his brother, Prince William, that hardship was part of the royals' job. "That's what we're doing and that's what we will continue to do. Isn't this all about breaking the cycle? Isn't this all about making sure that history doesn't repeat itself? That whatever pain and suffering has happened to you, that you don't pass [it] on?"
Prince Harry has no regrets about walking away – his only regrets are about what he didn't do while part of the toxic institution of royalty. I've said this for a while, and it's weird to even put this energy out there, but I'm so proud of them for getting out alive. That was the main thing, you know? Because history was repeating itself and Harry knew that too. Royal commentators are going to be whining about this for months.
"History was repeating itself. My mother was chased to her death while she was in a relationship with someone that wasn't white. And now look what's happened. You want to talk about history repeating itself? They're not going to stop until she dies." It's absolutely true.
Prince Harry knows, it's heart wrenching to hear the words from his lips, but thank God they escaped.. This is powerful TRUTH!
No weapon formed against HM& children will prosper! We must never stop praying for them!! pic.twitter.com/V1p2zV7xFw

— My Duke and I Podcast (@MyDukeandI1) May 21, 2021
The media really tried to say Harry regretted the Oprah interview…few months later this man is back with Oprah saying "I said what I said!" I've never seen a better endorsement for therapy. Harry really is not playing with you people anymore. #TheMeYouCantSee #PrinceHarry pic.twitter.com/cjLnMFJzZ1

— J.J. McAvoy (@JJMcAvoy) May 21, 2021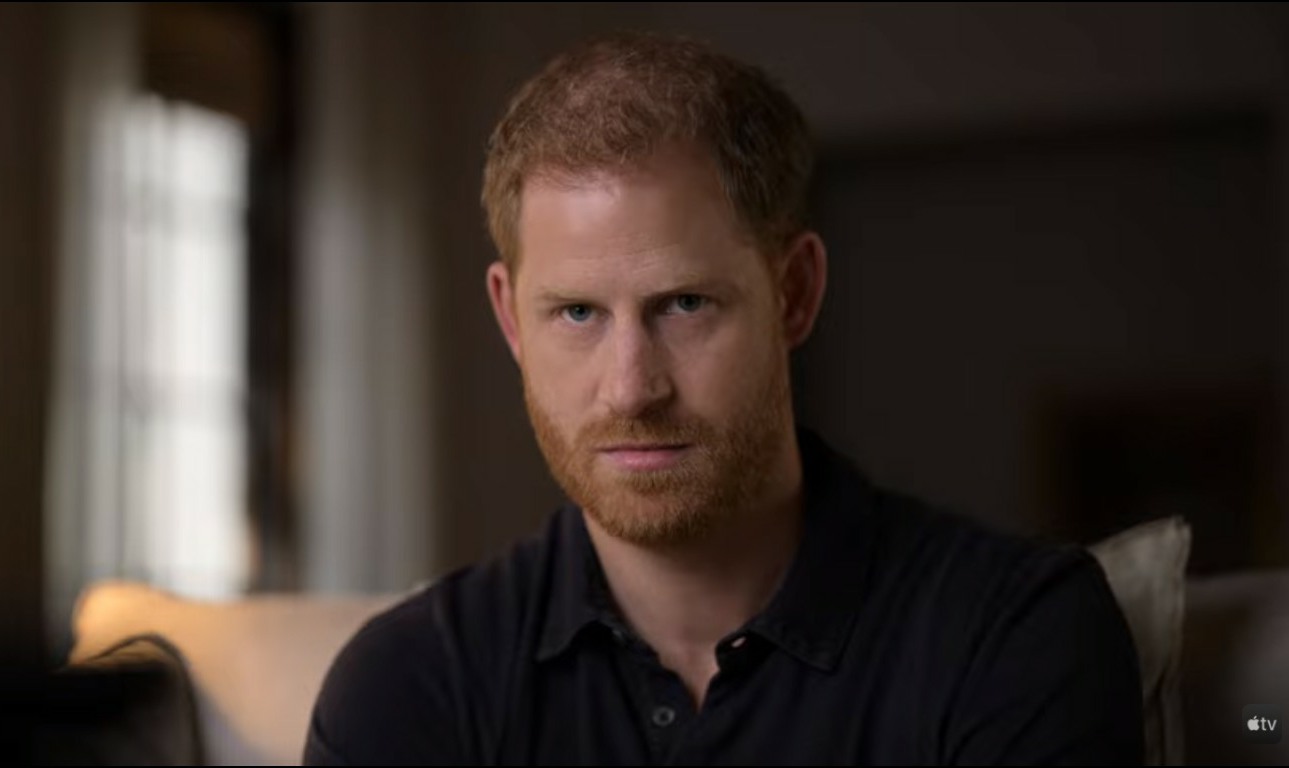 Photos courtesy of Backgrid, AppleTV, CBS.