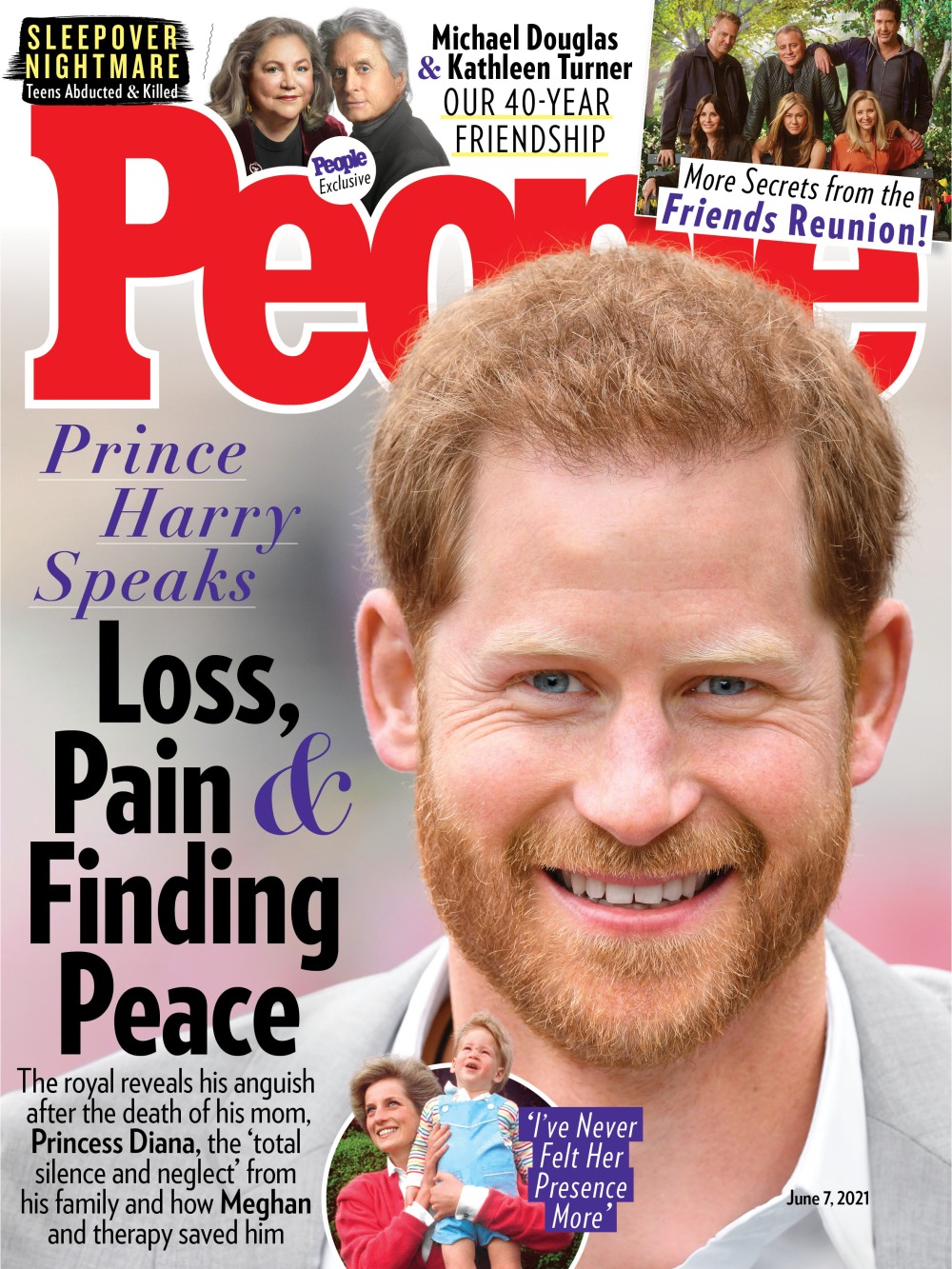 As always, I've been keeping my eye on People Magazine's royal coverage. People Mag seems convinced that they can play all sides – they can be a sympathetic, go-to resource for the Duke and Duchess of Sussex, and they can help with any embiggening campaigns needed for the Duke and Duchess of Cambridge. People seems to love the "Princess Kate" sugar, but People Mag often does softer, kinder coverage of Meghan and Harry too. I wonder how that's playing at Kensington Palace, which has put a lot of effort into selling the Keens to American audiences. Speaking of, I find it interesting that People put Harry on this week's cover – they're highlighting The Me You Can't See, the AppleTV series executive-produced by Harry and Oprah. The magazine also gets quotes from royal commentators and insiders about how the Windsors are big mad about everything Harry has said.
Prince Harry is opening up about his mental health like never before. Harry, 36, appeared in the Apple TV+ five-part docuseries called The Me You Can't See that he co-created with Oprah Winfrey, where he openly talks about his upbringing in the royal family, how he takes after his late mother Princess Diana, how he's changed as a person since becoming a father with wife Meghan Markle and how much he's grown stronger mentally after years of therapy.

"The world is a better place for what Harry has done," royal historian Robert Lacey tells PEOPLE in this week's issue. "But this is another blow for the British crown and royal family."

British journalist and mental health advocate Bryony Gordon adds that Harry is undertaking "an important form of duty" by breaking the shame barrier around mental illness. "This is a man who, at the age of 12, was sent out to walk behind his mother's coffin and console the masses outside Kensington Palace," she says. "I just don't understand why we're now angry with him that that might have affected him."

Although one royal insider says for Harry "to continue to target your family leaves little room for reconciliation," he is determined to speak out about the importance of mental well-being.

"It's my responsibility," Harry says, "my duty, to break that cycle."
Robert Lacey has been a shady B this whole time! His book, The Battle of Brothers, really contributed to the narrative that William has always been an angry little dictator who screams and throws tantrums to get what he wants. And at least Lacey admits the obvious, which is that the more Harry speaks, the worse it is for the Windsors. You would be surprised how many royal commentators disagree. They almost get hysterical about it, claiming that the more Harry speaks, the more British people support the monarchy. Yeah. And none of these people – Harry or the Windsors – care that much about reconciliation. They think they're holding "reconciliation" over Harry's head because they can't compute that he doesn't give a sh-t.
Note by Celebitchy: Sign up for our mailing list and get the top 8 stories from Battle of The Brothers! I only send one email a day on weekdays after lunch.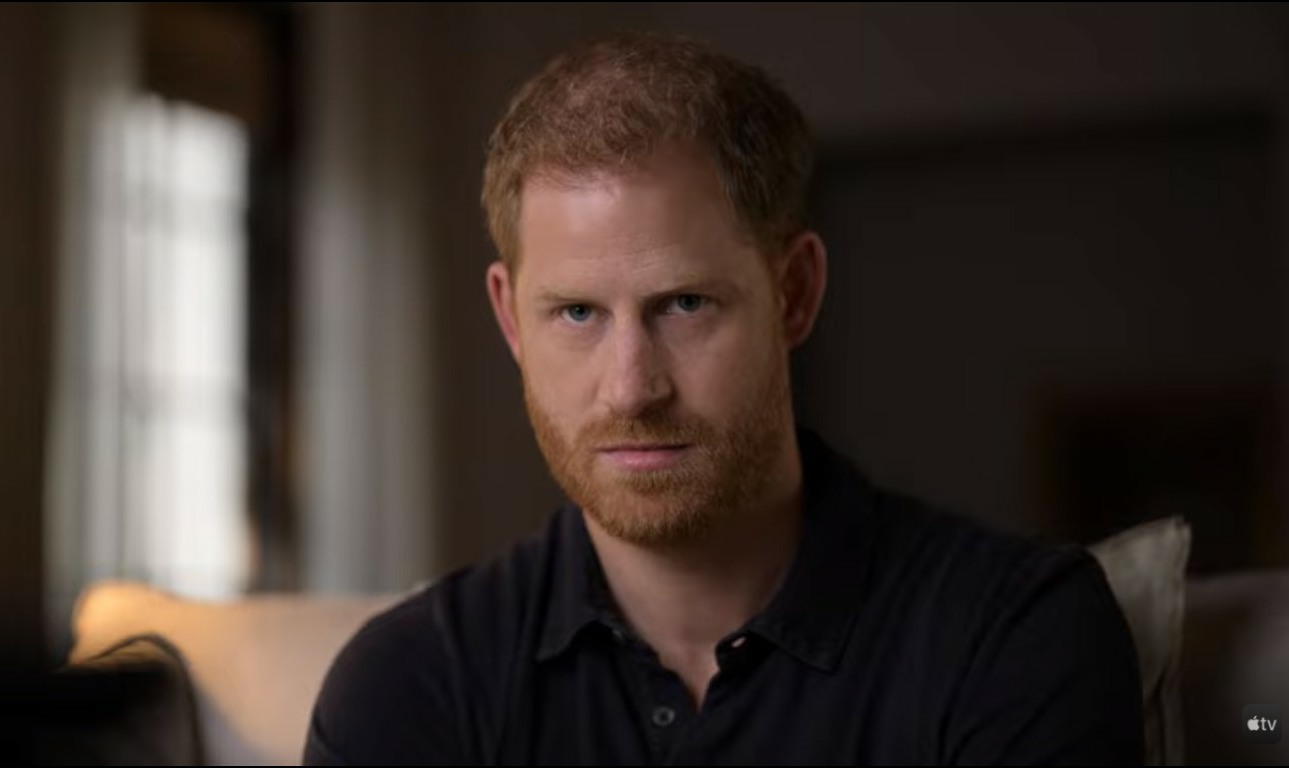 Cover courtesy of People, additional photos courtesy of AppleTV and Avalon Red.