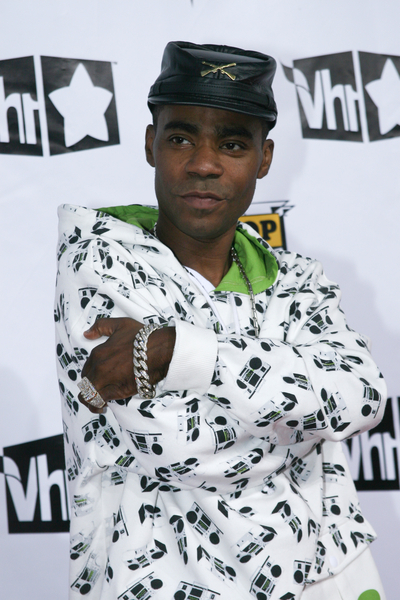 I wish I were a celebrity. If I were, I could drive around drunk and get in a little trouble the first time, but not so much the second time. I could be told I have to wear an alcohol monitoring device around my ankle, but I could take it off early because I didn't like it. And I could afford fancy lawyers and doctors to say it was medically necessary to take it off… because being annoyed is a medical problem. To be fair, Tracy Morgan is kind of a minor celebrity, but he's big enough to be able to afford to ignore judges and cops and laws and such. After he got 2 DUIs within about six month of each other – one in Los Angeles and one in New York City – Morgan was forced to go to rehab, do community service, and attend AA meetings. Pretty standard issue. He also had to wear a SCRAM anklet – you know, that alcohol monitoring device that Lindsay Lohan voluntarily sported six months ago to show the world how sober she was… before she went to rehab a few more times. Well apparently the SCRAM bracelet didn't agree with Tracy Morgan, and he decided to go ahead and take it off early. That got him in a bit of hot water with the judge, who was going to make him keep it on even longer after he admitted to drinking alcohol over the summer – until Morgan produced photographic evidence along with doctors' reports saying that it was medically necessary for him to take it off – and the judge agreed!
Tracy Morgan has made peace with his prosecutors. A Los Angeles judge ruled Tuesday that the 30 Rock funnyman has completed the terms of his DUI-related probation and will not be punished for taking off his alcohol-monitoring ankle bracelet a wee bit early, the L.A. City Attorney's Office confirmed to E! Online.

Morgan, who on Sept. 18 was ordered to keep his Secure Continuous Remote Alcohol Monitoring device on for another 80 days after he copped to imbibing booze over the summer, claimed in court last week that he took the accessory off early due to "medical issues."

After reviewing several letters from doctors and one from the company that manufactures SCRAM bracelets, as well as a handful of photos depicting the nature of the undisclosed medical condition, the judge concluded that Morgan had a valid reason to untether himself before the court-ordered end date.

According to Morgan's attorney, Blair Berk, Morgan has voluntarily been taking daily breath or blood tests to prove that he's staying on the wagon. No further court appearances on his case are scheduled, said City Attorney's Office spokesman Frank Mateljan.
[From E! News]
Boy I would really like to know what "medical issue" arose from this bracelet that was so terrible a judge let Morgan take it off. Last time I checked, the bracelet wasn't made out of rabid pack of angry bees that sting you at random to check the level of alcohol in your blood. Because I know SCRAM considered this bumble-based technology and quickly ditched it. So if the problem is anything less than bees, I really can't figure out how it could possibly be so bad that a judge agreed to let the guy take it off. Unless the judge was actually paid off by the bee industry. Wait, that would make no sense. But so does taking a bracelet off for "medical reasons." So I'm pretty sure it must be bee related after all.
Picture note by Jaybird: Here's Tracy Morgan at the 2007 VH1 Hip Hop Honors on October 4th. Image thanks to PR Photos.