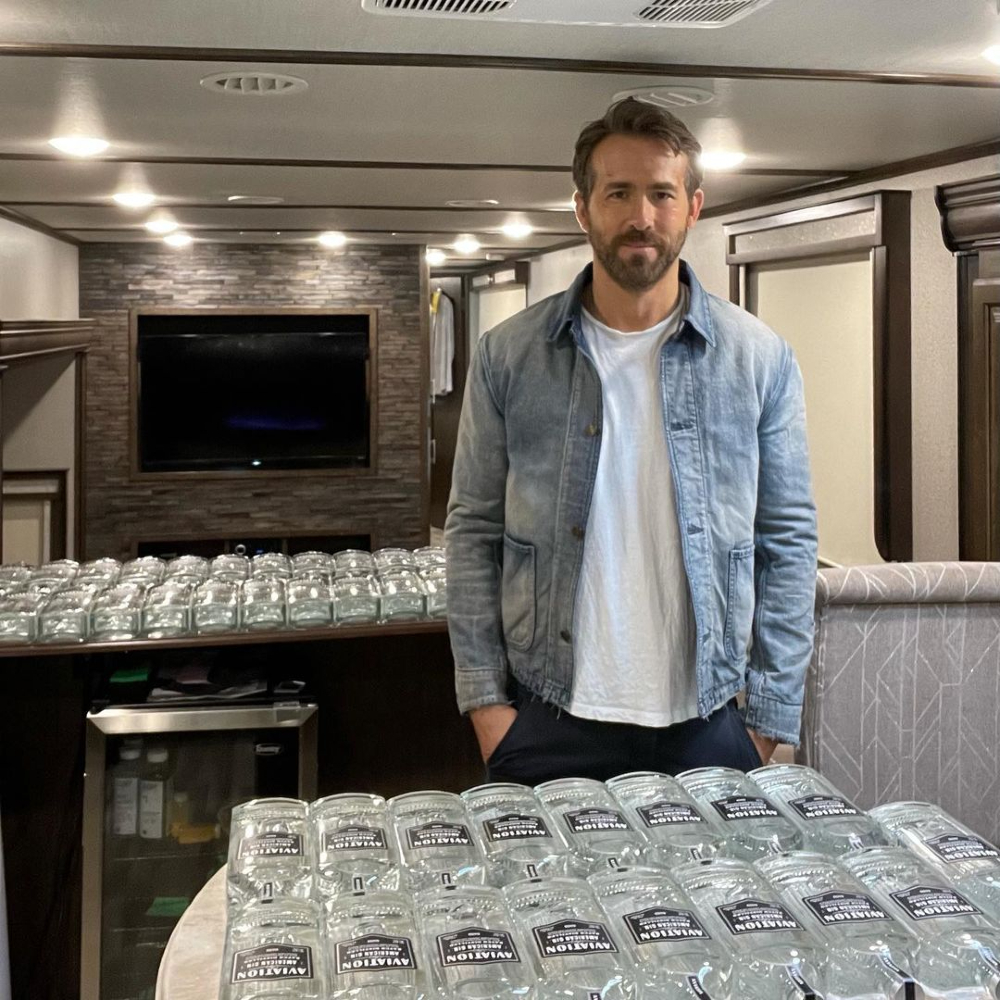 May is Mental Health Awareness Month. People from all walks of life are trying to reach those who might need a helping hand with their personal well-being. This year, Ryan Reynolds added his voice to via Instagram. Ryan posted an honest, relatable message about anxiety and made a plea for us to talk about and treat mental health. Ryan wrote:
May is almost over. It's also Mental Health Awareness month. Which brings me to this

One of the reasons I'm posting this so late is I overschedule myself and important things slip. And one of those reasons I overschedule myself is my lifelong pal, anxiety. I know I'm not alone and more importantly, to all of those lie me who overschedule, overthink, overwork, over-worry and over-everything, please know that you're not alone. We don't talk enough about mental health and don't do enough to destigmatize talking about it. But, as with this post, better late than never, I hope…
[From Ryan Reynold's Instagram]
This is not the first time Ryan has spoken about his anxiety. He spoke to GQ about breaking down after finishing Deadpool. He'd fought so hard for the movie to be made, and made a certain way, and gave so much of himself, that it nearly took all of him in the end. Ryan sought help but it was because he feared he had a neurological issue. According to his 2016 interview, it sounded like that was the first time he'd been diagnosed with anxiety. Ryan came to understand that he's had anxiety his whole life and many of his antics in his youth were caused by anxiety and not pure self-destruction. I know how hard it is to understand past behavior was a result of something that didn't get diagnosed or realized until later. Which is why I applaud Ryan for speaking out for Mental Health Awareness month, because maybe something he said helps someone else seek treatment sooner than he did. These comments help in other ways as well. I don't have anxiety, but I know some who do. I didn't know over-scheduling was linked to it. Now that I do, I can reach out to my friend when I see her over-scheduling and working too much because she's probably needs support.
Ryan's good friend and frequent prank buddy, Hugh Jackman, had the top reply on Ryan's IG post. It was genuine and supportive and exactly what those reading it should see, "Mate – your honesty is not only brave but, I'm positive will help countless others who struggle with anxiety too. Good on you!" People frequently mistake humor for confidence, comedy is a great mask. So I think it's important that people like Ryan and Hugh, whose public relationship is to mock each other (much to our enjoyment), show they can also be honest and supportive of each other. This is what this month is about and I am very glad to see such high-profile people honoring that.
Photo credit: Avalon Red, Backgrid and Instagram