Embed from Getty Images
USA Today's Entertainment section had an article about returning to the movie theater this Memorial Day Weekend and what to look out for. I read it with interest as I haven't gone back to indoor movies yet despite being fully vaccinated. They quote a recent Fandango survey of ticket buyers. Over 93% were happy with their moviegoing experience. Less people, 87%, said the theaters "did a great job of keeping them safe." That's better than I thought it would be, however these are the people who chose to the go to the movies of course. It feels like it's too soon to a lot of us. USA Today also has tips about going back, and they include the fact that AMC no longer lets you put your own butter on popcorn or dispense your own drinks. Good.
With just over 39% of the U.S. population fully vaccinated as the world rapidly opens up, most movie theaters are still taking safety precautions against the ongoing pandemic. And according to a Fandango.com survey of 4,000 ticket-buyers, 93% were happy with their return experience and 87% said theaters did a great job of making them feel safe.

If you're someone who enjoys drowning your popcorn in butter or making your own concoctions with the touch-screen soda fountain, you're in for some disappointment: Butter dispensers and soda machines are blocked off from customers at AMC. (Drink refills have also been nixed, but you can still get small plastic containers of butter to mix in your popcorn later.)

To get concessions, you can either wait in line or schedule an order for pickup using the AMC smartphone app. If you choose the latter option, you can easily pick up your bag of concessions in the theater lobby (although brace yourself for cold popcorn).

Like many restaurants post-COVID, dine-in theaters use a mix of physical menus and scannable QR codes to pull up their food and drink offerings by phone before the movie. IFC Center and the Museum of the Moving Image in Queens, meanwhile, have paused concession sales altogether and don't allow eating or drinking in the auditoriums.

Most theater chains, such as Cinemark and Regal, allow you to remove your mask while eating and drinking, but ask that you wear it at all other times…

Overall, my first few trips back to theaters were equal parts jittery and joyful, but I now feel just about as comfortable in a theater as I did pre-pandemic. As we all fall back into familiar routines and activities at our own pace, just remember to be respectful of your fellow moviegoers and hardworking theater staff, so we can all have the safest and most enjoyable big-screen experience possible.
Author Patrick Ryan said ushers aren't really visible or I assume enforcing anything, which is to be expected. They're teenagers mostly and they couldn't enforce mask-wearing without getting abuse when it was required during the height of covid. I was reassured by the fact that he feels safe at least. One of my friends saw Nobody at an Alamo theater and he had a similar experience. He was impressed at how safe and "normal" it felt. I just booked tickets to see the earliest showing of A Quiet Place II on Sunday at my local theater! It's supposed to rain all Memorial Day weekend so it's not like I can get outside much. You can pick your own seat, which is another advantage mentioned in that article, but all the seats were available. I hope no one sits next to me. I can always move if I want to. As I've mentioned, I'm working on my anxiety around maskless people. I would love to go back to doing things in public now that it's objectively safe. As Gayle King recently said, baby steps.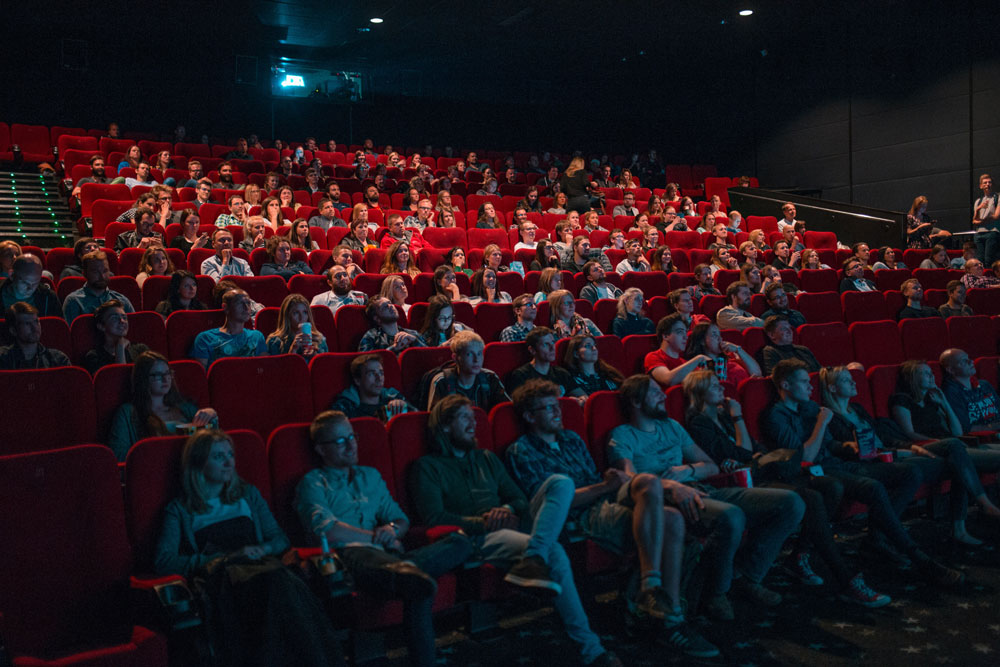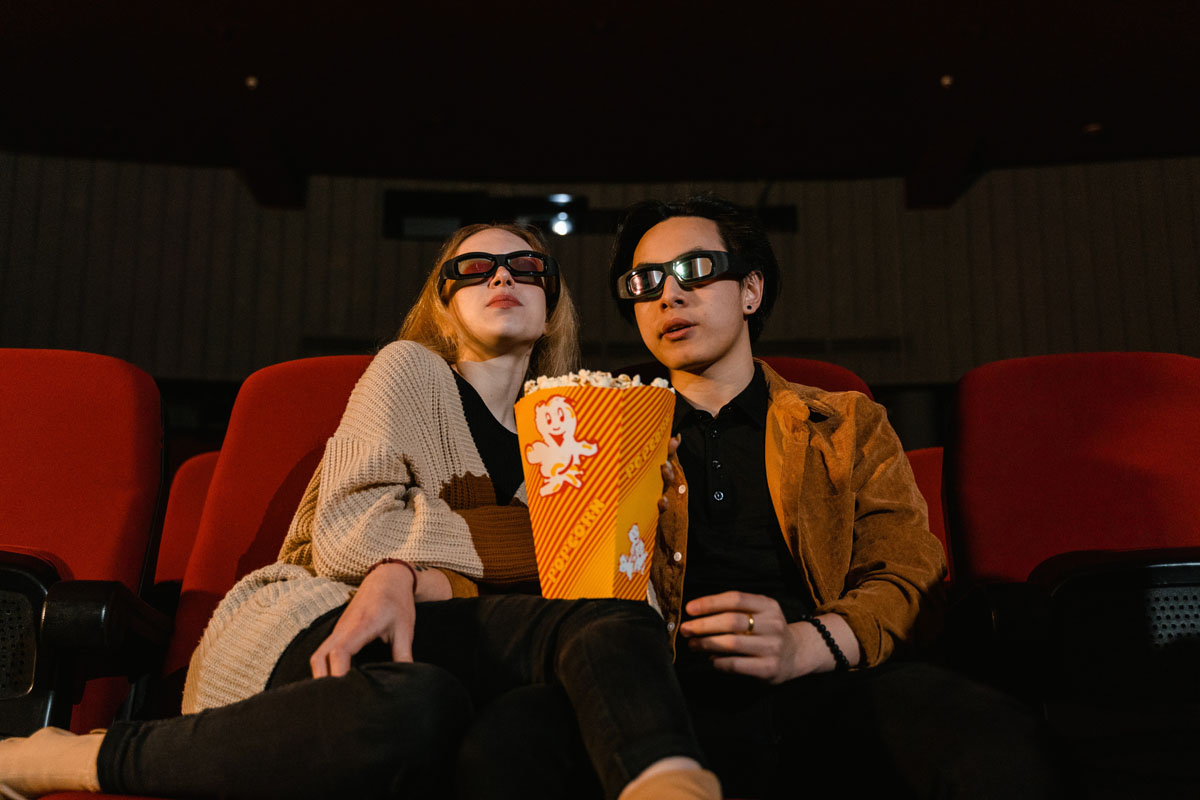 Photos credit: Getty, Krists Luhaers on Unsplash and Tima Miroshnichenko on Pexels