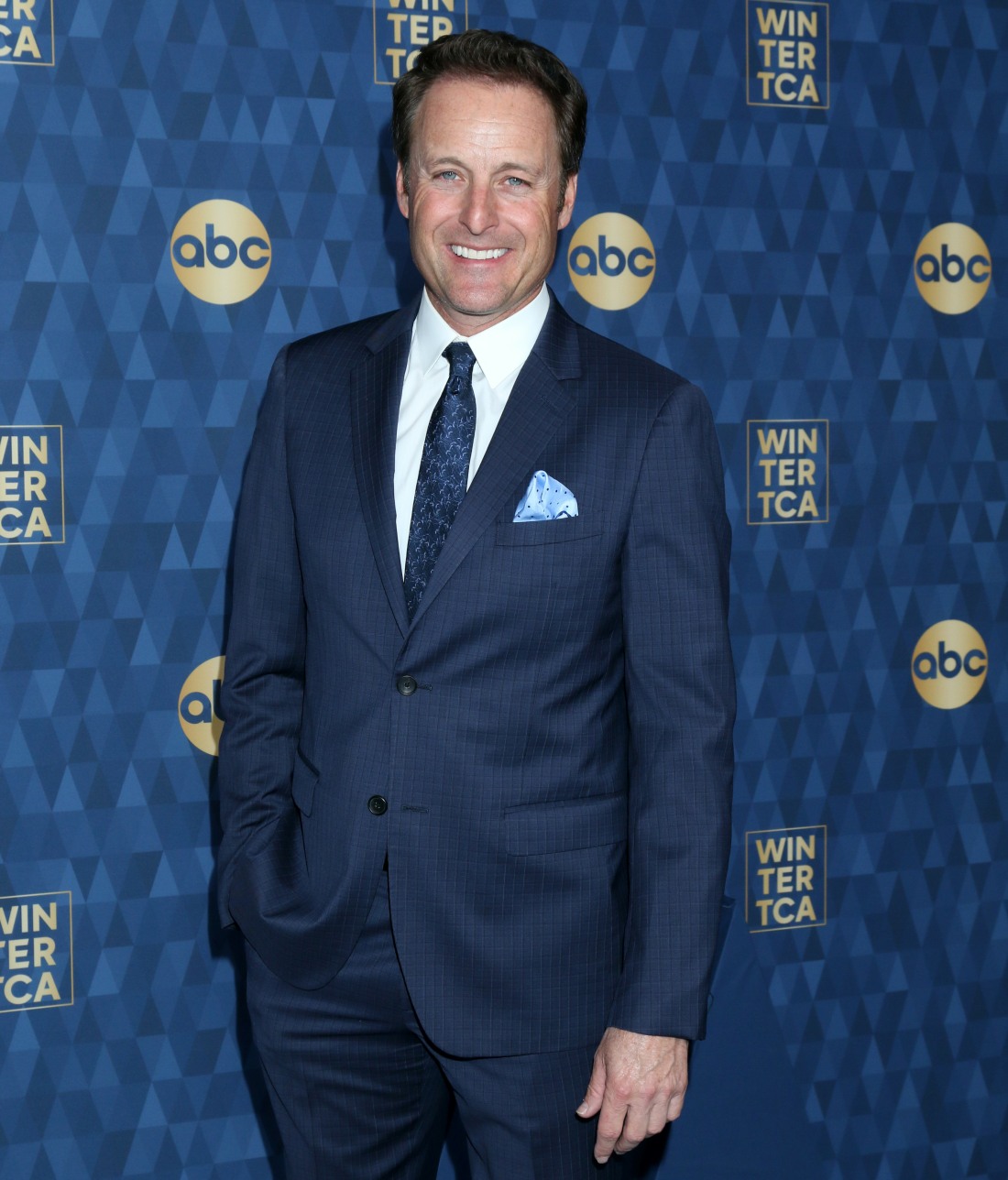 It feels like this happened a million years ago, but all of this crap went down in February this year. That was when the online Bachelor Nation community examined Bachelor contestant Rachel Kirkconnell's history of Confederate-flag waving and antebellum-themed-party attendance. Instead of throwing Antebellum Barbie under the bus, Chris Harrison (host of the Bachelor/ette franchise) decided to go off in an interview about how everyone should just get over this poor, disenfranchised white woman's history of racist BS. The reaction was so bad so fast that Chris had to immediately step down from hosting the franchise and issue several comprehensive apologies. Now, months later, apparently Chris thinks his time in the penalty box should be over and he wants to come back to hosting the franchise. ABC said nah, bitch.
Chris Harrison's future with "The Bachelor" franchise remains in limbo, as the longtime host — who came under fire for racially insensitive comments — will sit out this summer's season of "Bachelor in Paradise," sources tell Variety. The role will be filed by celebrity comedians — including David Spade — who will serve as guest hosts, according to those with knowledge of the plans. As of Wednesday, offers to celebrity talent were still being considered and Spade's deal was the only one to have closed. Unlike the upcoming season of "The Bachelorette," which premieres next week, "Bachelor in Paradise" will not be hosted by Bachelor Nation alums.

ABC and Warner Bros. TV declined to comment about Harrison's involvement with "Bachelor in Paradise," and his future status with "The Bachelor" franchise. The network and studio also declined to comment on Spade.

It was announced that Harrison would not be hosting the upcoming season of "The Bachelorette," starring Katie Thurston. In Harrison's absence, former fan-favorite "Bachelorette" stars Tayshia Adams and Kaitlyn Bristowe will serve as co-hosts for the season, which premieres next on June 7. At the time, ABC Entertainment and Warner Horizon issued a joint statement, which said, in part, "We support Chris in the work that he is committed to doing." But in the months since, there has been no indication whether Harrison will return, and sources say the network and studio are taking a "wait-and-see" approach. A person close to Harrison says his attorney is "outraged" at how the matter is being handled.

Numerous individuals familiar with ongoing internal conversations explain that no decision has been made at this time regarding whether Harrison will remain the franchise's permanent host going forward. Sources say that viewer reaction for the upcoming season of "The Bachelorette" could help determine his fate.

However, two separate sources have said it's highly unlikely Harrison will serve as host for Michelle Young's season of "The Bachelorette," which is set to air this fall, after "Bachelor in Paradise." If Harrison were to return, it appears that the soonest would be for Season 26 of "The Bachelor," which airs in Jan. 2022.

Harrison is said to want to continue his hosting job — a role he has held ever since the juggernaut dating franchise debuted in 2002. Individuals close to Harrison say the veteran host cares deeply about the franchise and its viewers, and has no plans to walk away on his own accord. In March, Harrison told Michael Strahan on "Good Morning America" that he is working with a race educator, faith leaders and scholars, and said he would like to return to the show. "I plan to be back and I want to be back," he said during the televised interview.
I think ABC is playing it really smart, actually? They don't want to look like powerful white guys can be "forgiven" in a matter of months just by pinkie-swearing that they're woke now. Especially considering that Chris Harrison has been the constant face of these ABC's signature Bachelor/ette franchises, ABC is taking a big gamble that the franchise is bigger than Chris Harrison (which it is, actually). Harrison hired a lawyer who specializes in these kinds of work conflicts and I would imagine that we'll see some moves in the coming months, especially if the franchises are still massively successful without Harrison.
Also: David Spade?? That's on the razor's edge of brilliant and terrible. I genuinely wonder what Spade's ABC contract looks like.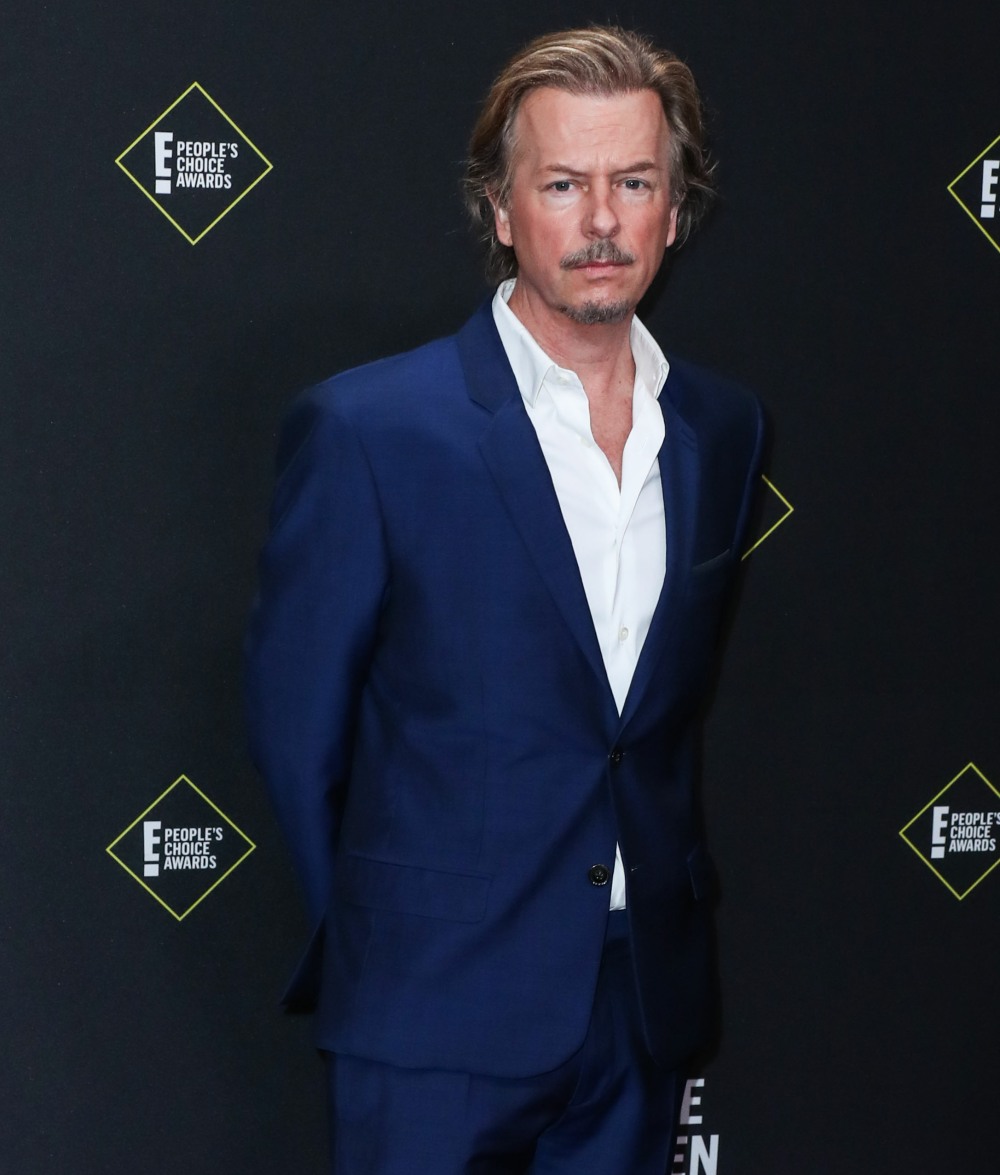 Photos courtesy of Avalon Red.