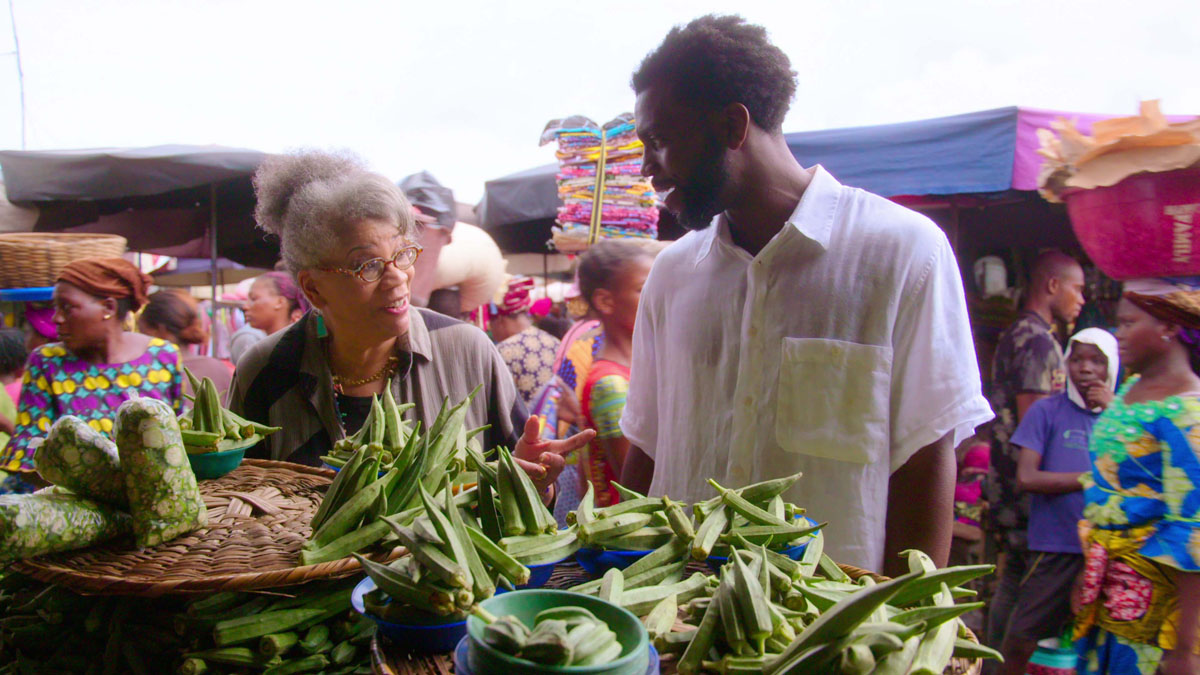 Last weekend I engrossed myself for five plus hours in a wonderful docuseries on Netflix. High on the Hog is based on the 2011 book by Jessica B. Harris. It follows foodie and Whetstone Magazine founder, Stephen Satterfield, through the history of the African American influence on American cuisine. Stephen begins his journey in Benin, West Africa before tracing the many African food culture journeys through the United States. In an interview with The Today Show, Stephen says that he did the docuseries to better understand the world around him. Stephen goes on to explain how the marriage of African vegetables and legumes and European and Indigenous cuisine came about. Below is more about High on the Hog from NBC News:
"We have, for many years, been overdue for a serious look at the contributions that Black folks have had to food culture in the U.S.," Stephen Satterfield, host of the show, told TODAY's Sheinelle Jones.

"Ultimately, what we're talking about is a chronicle of our identity," he added. "So often, in our country, the role and impact of Black people has been erased from the story. And we know that these stories have immense power."

"I love food," he said. "It really brought me to a place of deeper curiosity. I really began to see it as a way to better understand the world around me. And really the story of human beings."

One clip from the show includes an interview with a woman who comes from "one of the great Black catering families of Philadelphia," and whose family helped popularize mac and cheese in the U.S., for example.

"High on the Hog" is based on a 2011 book of the same name by Dr. Jessica B. Harris, an award-winning food historian.

Harris told TODAY she was immediately on board with the idea for the show.

"We've set the table and often cooked the meal and harvested the food," she said. "So at this point, it looks as though we may be getting a place at the table, and we certainly deserve it. And it's been a long time coming."

"They brought rice. The yams. Peas. Beans. Black-eyed peas. Fava beans. All those things that now join us are things that came with us," Harris tells Satterfield in one scene. "This is how our food, and their food, conjoin."
I wanted to Netflix and Chill sans a guy last weekend. When I saw that High on the Hog featured a lot of Black people and that food was involved I was sold. Watching that show was the best five hours of the last year of my life. Tracing the African American food journey through Benin then South Carolina, Pennsylvania, Virginia and Texas is one of my favorite pastimes. I have been internet friends with Michael Twitty, author of The Cooking Gene, for years after discovering him when doing family research. Michael's love of history as it pertains to food and how Africa influenced the food in America has had me on a near decade of researching. In most cases I was reading the stories but seeing them visually made it more real.
It is sad that African American's prolific influence on American society is always erased. So I am glad that this docuseries was made. Similar to author Jessica Harris, I began to make the correlation with U.S. food to the dishes in parts of West Africa while I was traveling. The first time I made Nigerian jollof rice I realized that it tasted like the base of jmbalaya without the seafood.
My only complaint about the show was that Black women chefs and cooks were not featured. Yes women were interviewed but they were interviewed in conjunction with a story about family members, and not actually cooking a meal and explaining where the food came from. And since all of the men in the show acknowledge that they were taught to cook by their mothers or the women in the neighborhood, women should have been showcased in at least one of the episodes. I hope that Netflix continues to produce shows like High on the Hog. As a history junkie, it'll definitely encourage me to keep my Netflix account.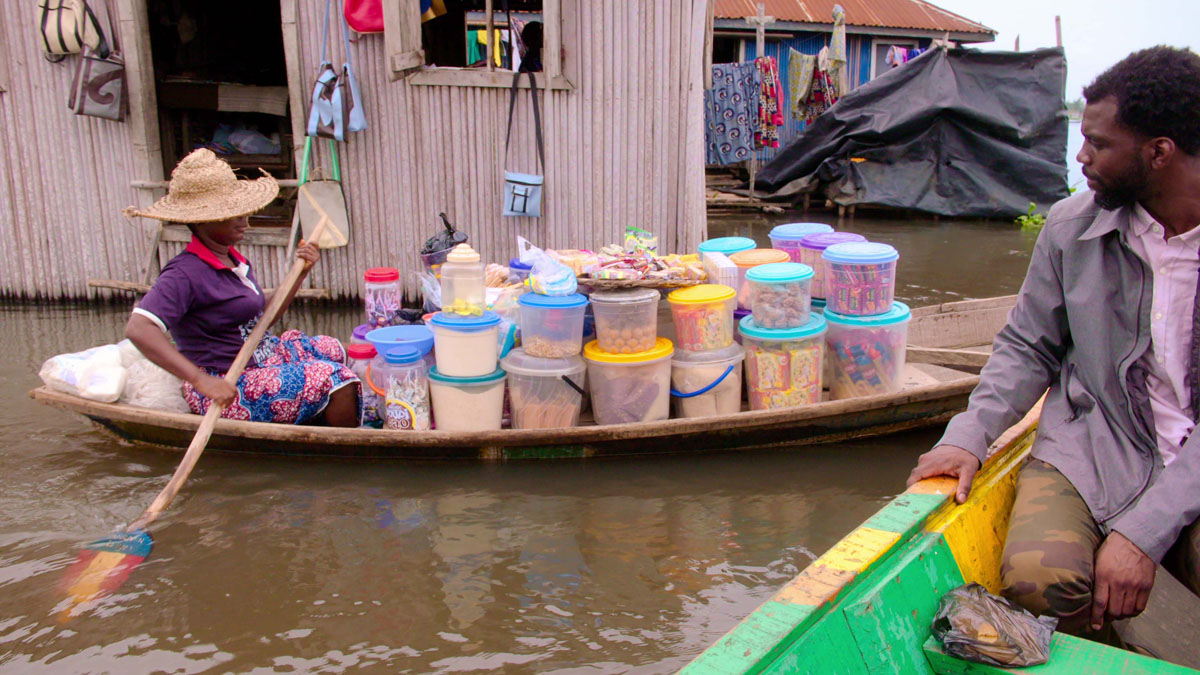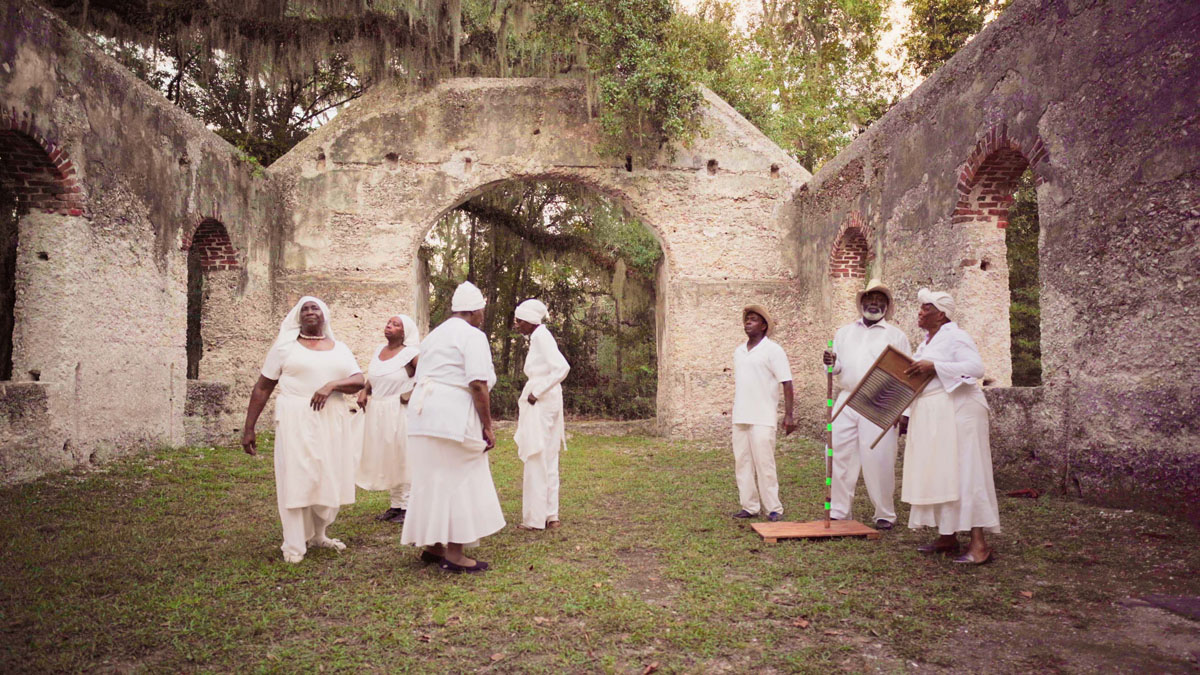 Photos credit: Netflix