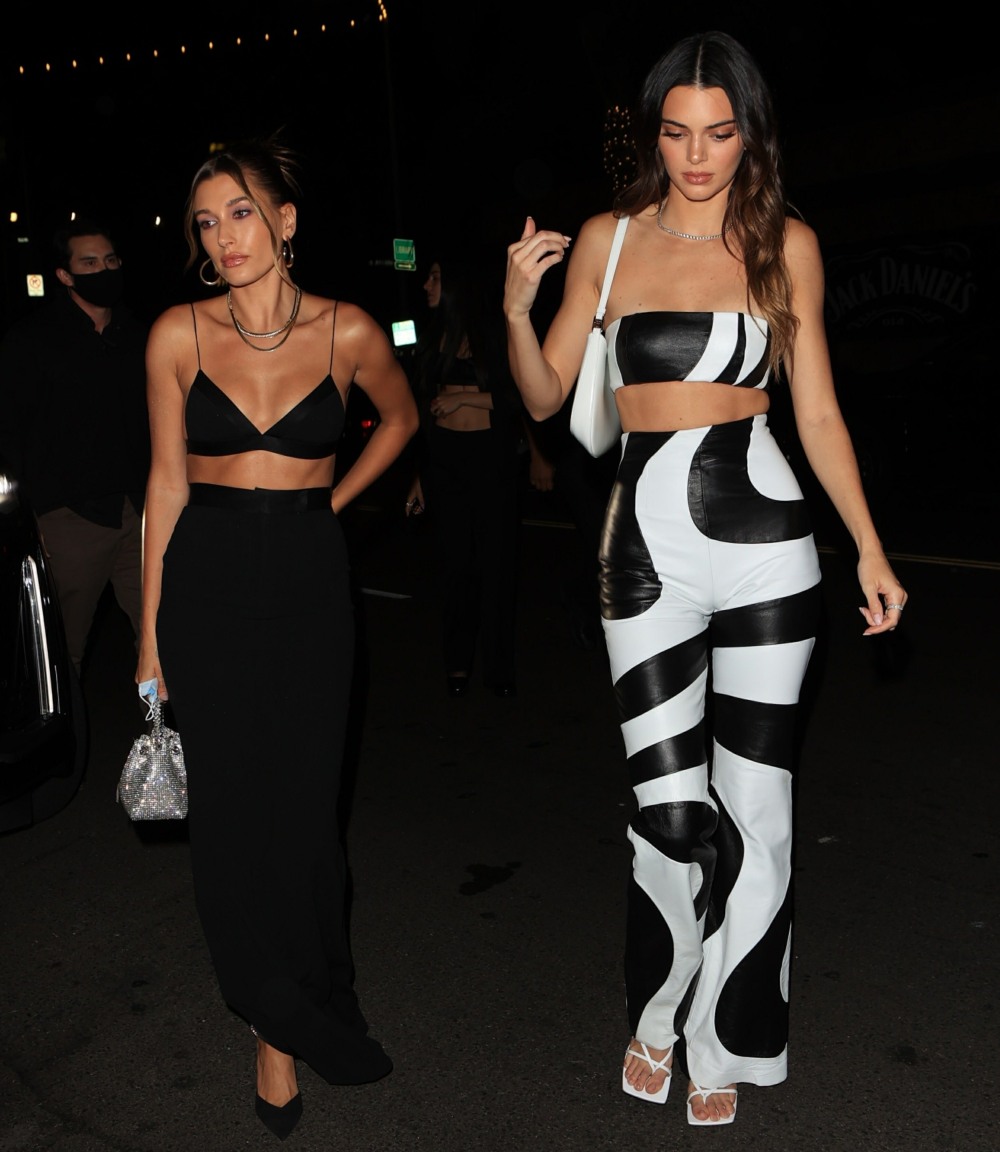 Where were you when you realized that 2021 was going to be The Year of Tube Tops? For me, it was watching this year's Oscars. So many celebrity women had complained about how they missed getting all dressed up for awards shows, and then at the first opportunity, several women chose two-piece dresses or gowns with major midriff vibes. Even I was able to trendspot the style energy for Pandemic Year #2: Abs, Midriffs, Barely Any Support For the Girls. It feels like a particular kind of flex from the slender women who stayed in shape during the pandemic.
Since the Oscars, the sartorial choice has continued. In Instagrams, street-style photos and parties, the ladies have been going Full Tube Top. This style really came out of left field for me! But here are Kendall Jenner and Hailey Bieber attending Anastasia 'Stassie' Karanikolaou's 24th birthday party at Goya Studios last night in LA and both of them chose "two piece" looks. Kendall went with trousers and a tube top and Hailey went with a bikini/bra top and a matching skirt. I totally get this vibe if you're on vacation and going out to dinner at a beach-front restaurant. But it just seems… I don't know. Odd, I guess. I'm trying to figure out what Kendall's ensemble is made out of. Is it leather? Pleather? Whatever, it genuinely is the trend this year and all of the (skinny) ladies are doing it.
Kendall's lips have been weird for the better part of two years.
Kendall Jenner | Instagram Stories pic.twitter.com/NU333cGUTn

— Kardashian Brasil (@kardashibrasil) June 9, 2021
📲| Kendall Jenner vía Instagram Stories! 🥳 pic.twitter.com/rxGSWPcmaC

— Hailey Baldwin Argentina (@HBNewsArg) June 9, 2021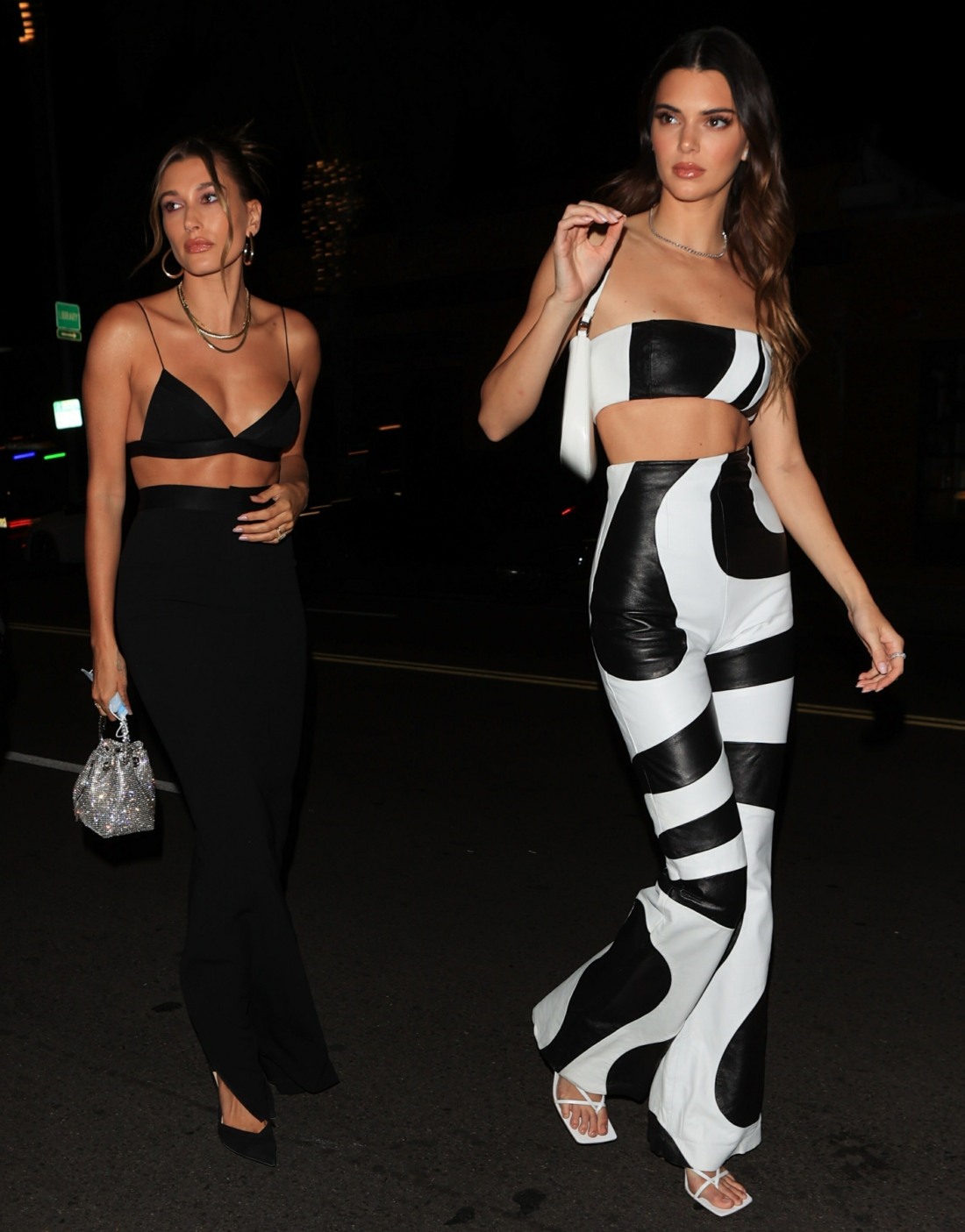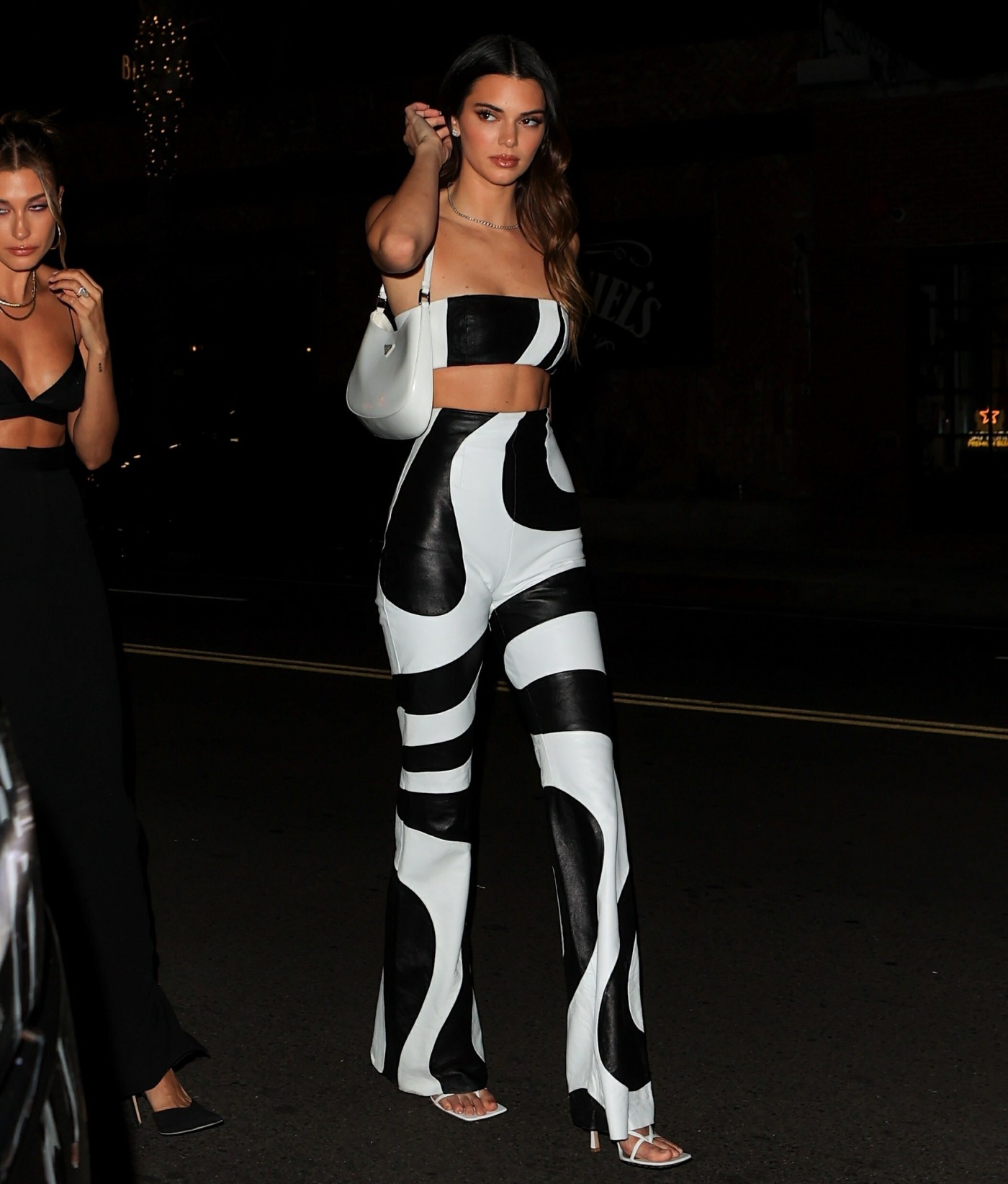 Photos courtesy of Backgrid.