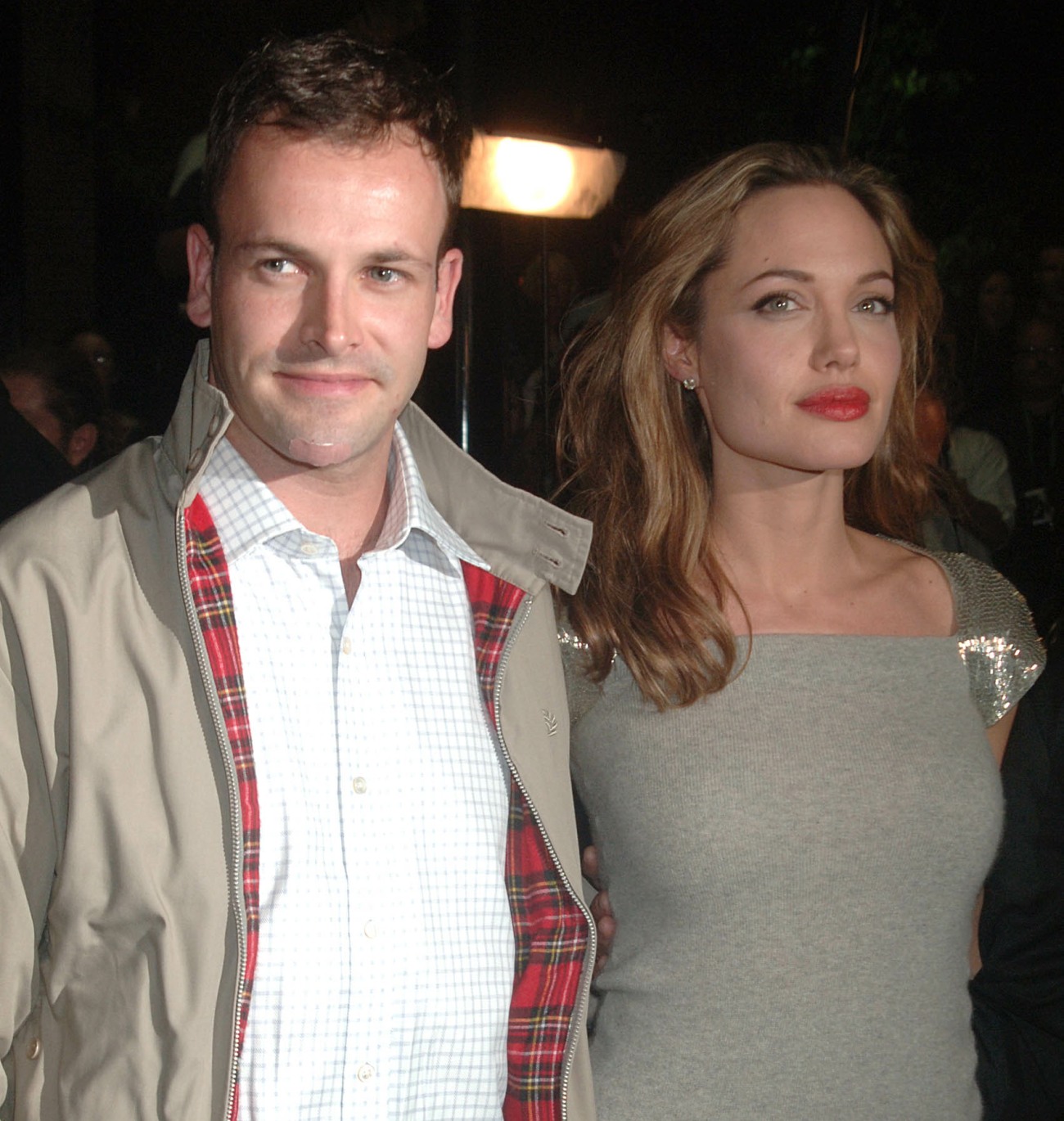 Angelina Jolie has remained friendly (ish) with her first two ex-husbands. I doubt Angelina still hangs out that much with Billy Bob Thornton, but they ended things on good terms and they speak well of each other in interviews to this day. But Angelina's first husband? He might be the one constant throughout her adult life. Angelina met Jonny Lee Miller when she was like 18 or 19 years old. They met on the film Hackers, and there was a Las Vegas elopement and drama. But for a brief moment, they were married and happy and she even lived with him in London for a bit. They stayed good friends after their brief marriage ended. In her 20s, she went back to Jonny in between relationships and they both say lovely things about each other. Well… um, Jonny and his wife Michele Hicks split in 2018. He's been single ever since, as far as anyone knows. Angelina took her kids to New York for her belated birthday trip, and wouldn't you know? She visited Jonny's place.
Could a rekindled romance be in the works for Angelina Jolie and Jonny Lee Miller? The newly 46-year-old actress was seen arriving at her British ex-husband's apartment building in Dumbo on Friday night carrying only her Louis Vuitton purse and a pricey bottle of Peter Michael Wine. Jolie, wearing a long tan trench coat over her outfit and a face mask, arrived to Miller's home totally alone without so much as a bodyguard to see her inside.

Jolie re-emerged three hours later at around 10:30pm. The following morning, the 48-year-old British actor went for a rainy jog in the same neighborhood.

The mother of seven is in New York for a belated birthday celebration. She arrived with all seven kids in tow on June 7, as Page Six previously reported.

Since their split, Miller and Jolie attempted to move on. Jolie went on to marry and divorce twice more – Billy Bob Thornton from 2000 to 2003 and Brad Pitt from 2014 to 2019 – while Miller spent ten years married to "Law & Order" actress Michele Hicks. The pair split in 2018. Both Jolie and Miller have remained single since their splits from Pitt and Hicks, respectively.
Jonny and Angelina still have such a heat score and I truly hope that Angelina went over there to drink some wine, catch up and bang. God, I'm imagining it right now and it's really hot. I'm not saying they need to get back together – although why not?? – but I definitely hope that they're leaning on each other physically, emotionally, sexually.
Meanwhile, Us Weekly reports that Angelina and Brad will be back in court on July 9th for a hearing in Jolie's appeal of the tentative custody ruling. Jolie's appeal will be heard by a three-justice panel. Us Weekly doesn't have any other real details besides that. Who knows.
Angelina Jolie seen leaving ex-husband Jonny Lee Miller's Brooklyn apartment https://t.co/3mx7jKMN71 pic.twitter.com/wTEJ682qhp

— Page Six (@PageSix) June 12, 2021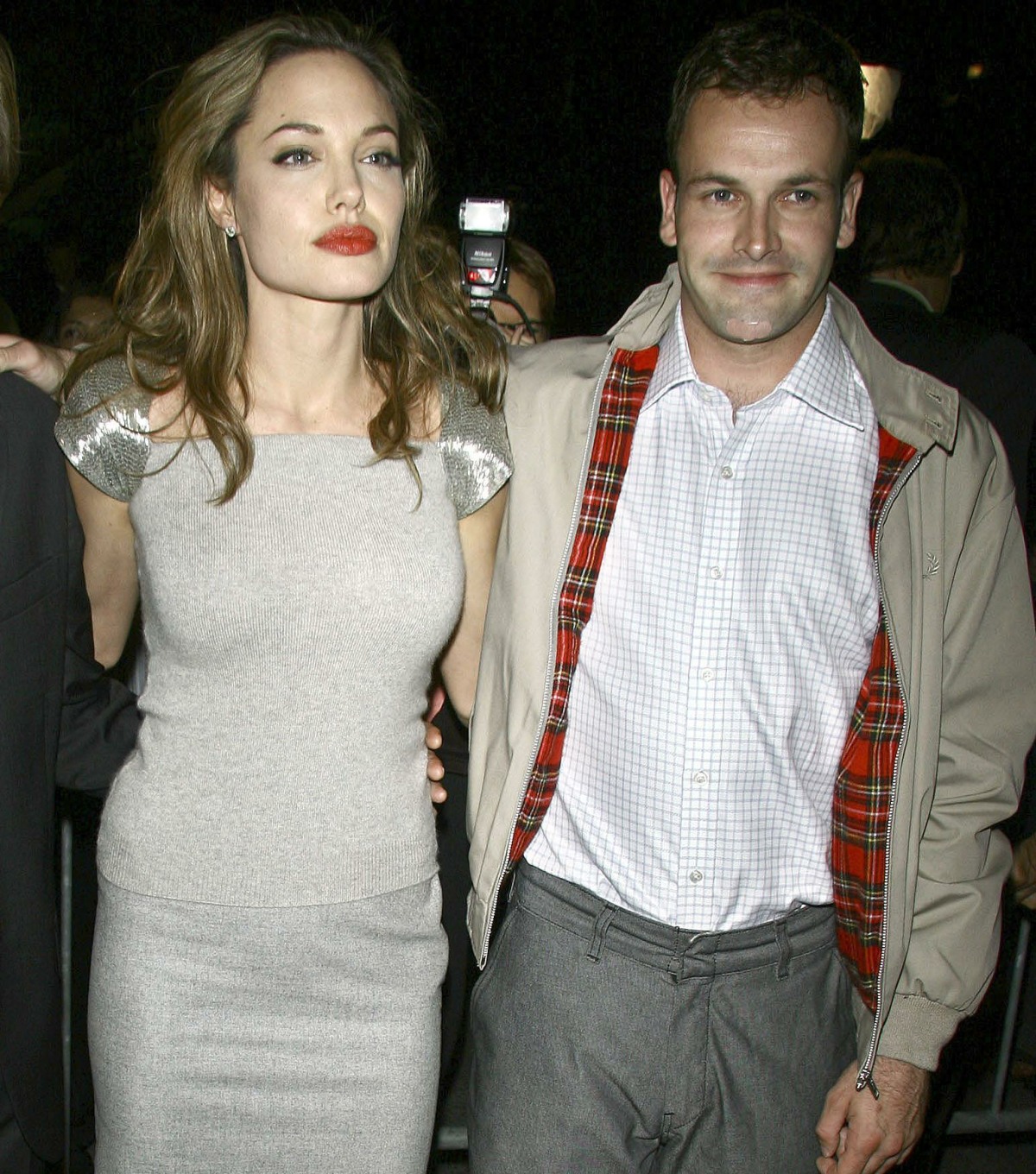 Photos courtesy of Getty, Avalon Red.