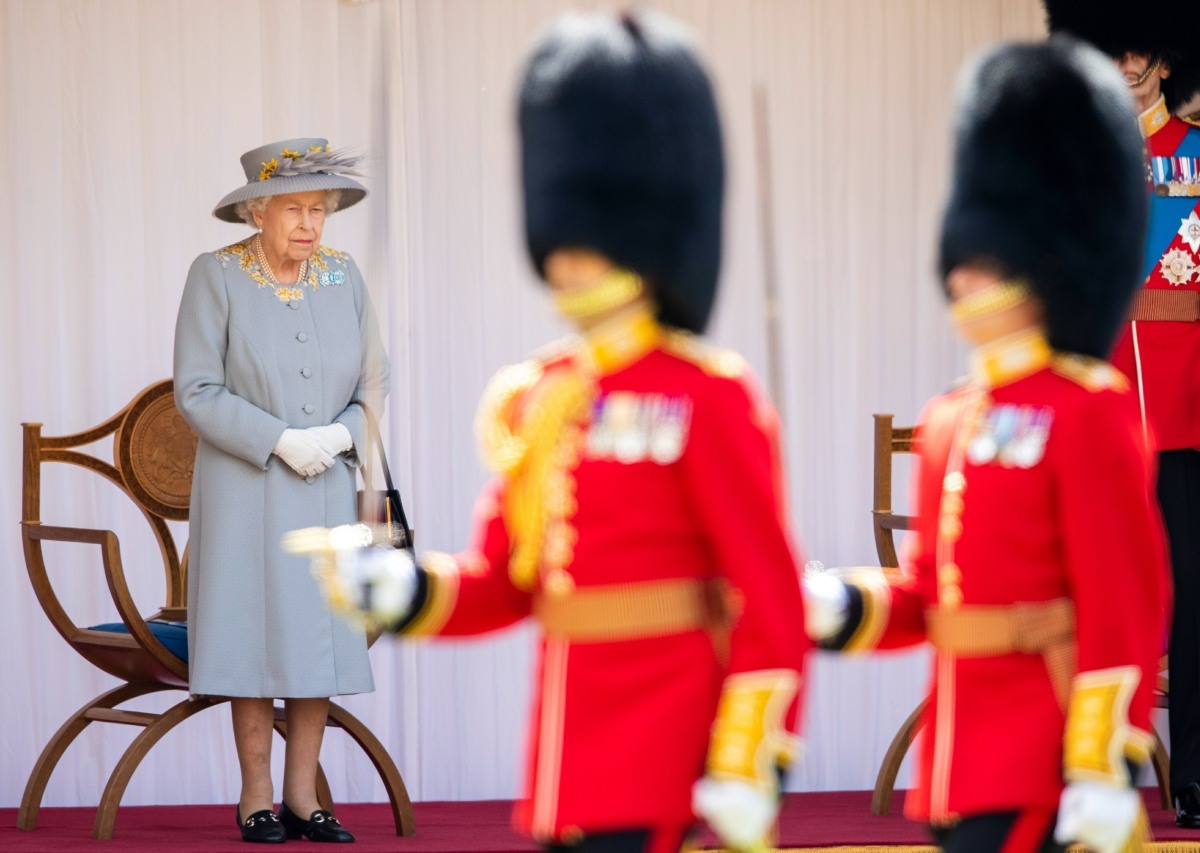 Call me crazy, but I really don't understand why Queen Elizabeth insisted on doing a modified Trooping the Colour parade two years in a row. Obviously, the traditional Trooping parade could not go ahead during the pandemic, because it's one of the big tourism draws and thousands of people line the streets of London to watch the parade and the RAF fly-by. I also understand that Trooping the Colour is a big tradition and it's to celebrate the "official" birthday of the monarch, although it's still just her fake-ass birthday. So if the point of an actual *parade* is tourism… why do a modified version behind closed doors at Windsor Castle? Does a 95-year-old Queen really need another damn parade? Can't she just say "you know what, it's a pandemic, we don't have to do this, I'm fine."
Anyway, here are some photos from this year's Trooping, which was again modified for a lil' parade at Windsor Castle, just like last year. And like last year, the optics are stupid. Last year, London was in the middle of some crazy (and violent) Black Lives Matter protests and counter-protests. That was playing out at the same time as the Queen sitting in Windsor, watching her birthday parade. This year, world leaders were still convening in Cornwall when Liz slipped away to Windsor for her parade. Wouldn't her time have been better spent in Cornwall, being this "soft diplomat" we hear so much about?
The only other royal to attend this year's Trooping was the Duke of Kent. He was the compromise, I guess, because Prince Michael of Kent is problematic and the Duke of York is a human trafficker and rapist. So the Duke of Kent got the invite. The rest of the senior royals were still in Cornwall, as far as anyone knows.
This is a weird thing to note, but it's really bugging me that Liz is wearing the same drab little coat that she wore to the opening of Parliament in May. She has a huge closet full of sack dresses and brightly-colored coats. Why the repeat of something we just saw her in a month ago? Someone – Angela Kelly?? – isn't doing her job.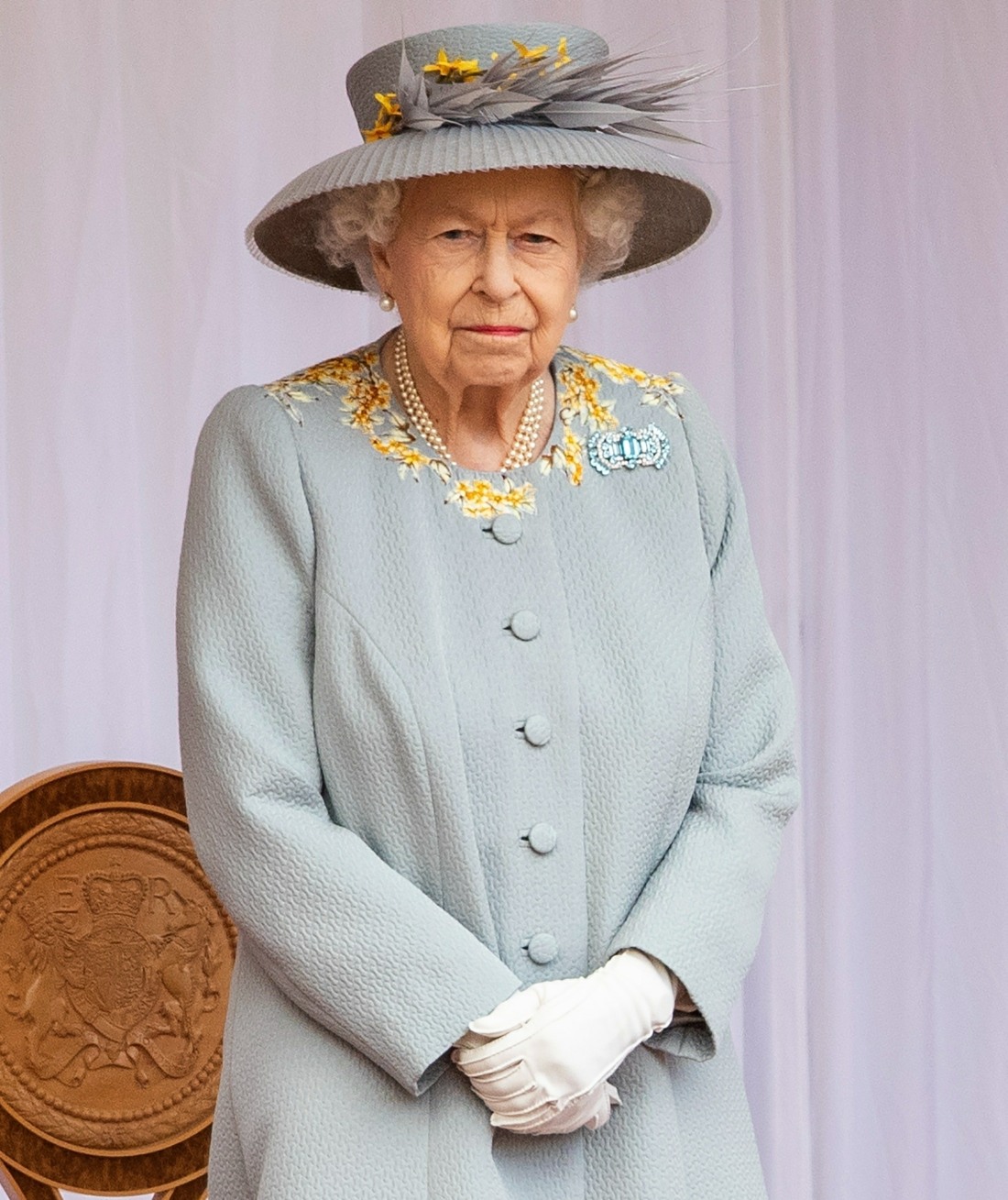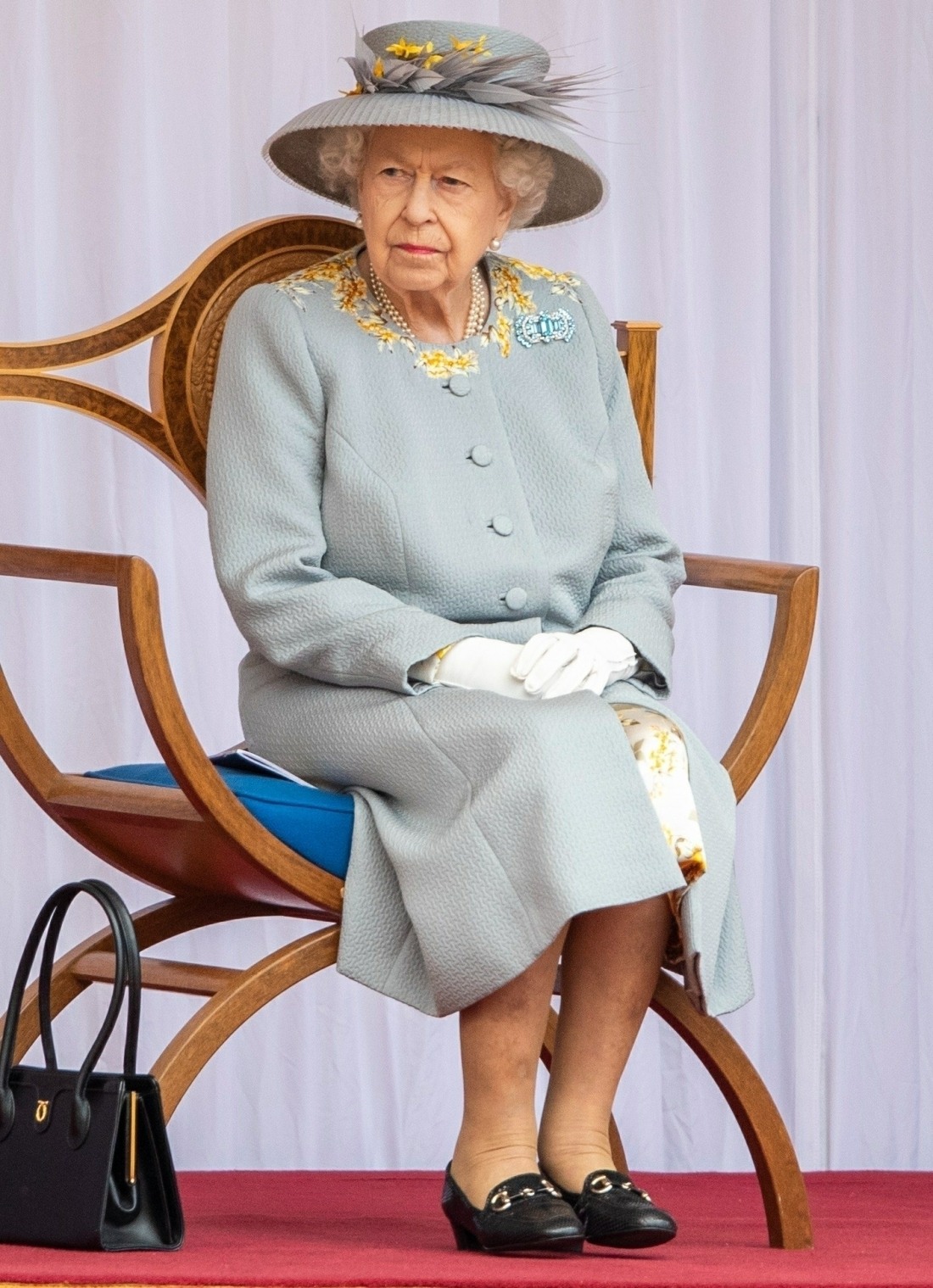 Photos courtesy of Getty, Backgrid.