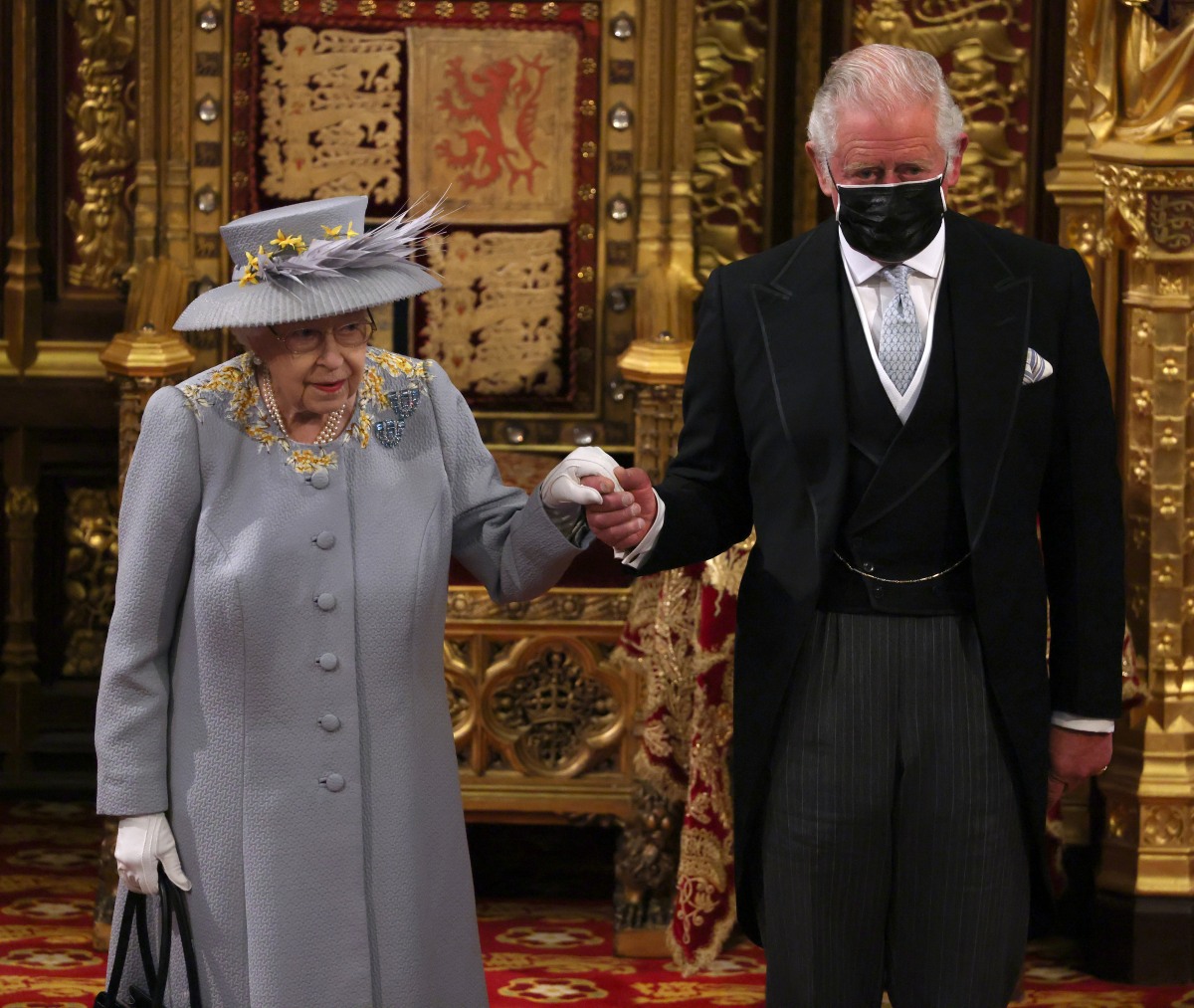 The British press is making a big deal about how today marks the first "opening of Parliament" without the Duke of Edinburgh. One of Queen Elizabeth's main duties – and one of the biggest appearances she makes throughout the year – is the opening of Parliament. She's expected to show up in all of her regalia, wear a damn cape and the crown jewels, and give a speech on the prime minister's agenda. For years now, the Queen has not worn the actual crown, which is quite heavy, too heavy for a 90-something Queen. She still has to bring the crown to Parliament, so it just sits on its own pillow while she speaks. Before his death, Philip had opted out of Parliament openings too – he had not attended them in years, and the Prince of Wales had been attending in his place. The Duchess of Cornwall also attends most of the time.
Because of the pandemic, this season's Parliament opening was purposely subdued. The pomp was taken down several notches, and the Queen, Prince of Wales and Duchess of Cornwall opted for business-like outfits rather than gowns and tuxedos. The Queen wore a simple dress just below her knees, an embellished day coat and matching hat. Charles was, as always, impeccably turned out in a three-piece suit.
What was awful/funny about the opening is that members of Parliament, the Prince of Wales and Duchess of Cornwall all wore masks… and the Queen didn't. At this point?? We're fifteen damn months into the pandemic and yes, vaccines are great and the Queen is vaccinated and good for her. But she should still wear a damn mask. The fact that she has refused to wear a mask for nearly the entire pandemic is a huge blemish on her record. She's sending the signal to her country that she doesn't give a sh-t about public health or role modeling good mask-wearing behavior. I can't believe she's STILL doing this.
Nice to see the Lord Great Chamberlain, David Rocksavage, wearing a mask as he handles the crown too. Wonder if his wife Rose Hanbury was there?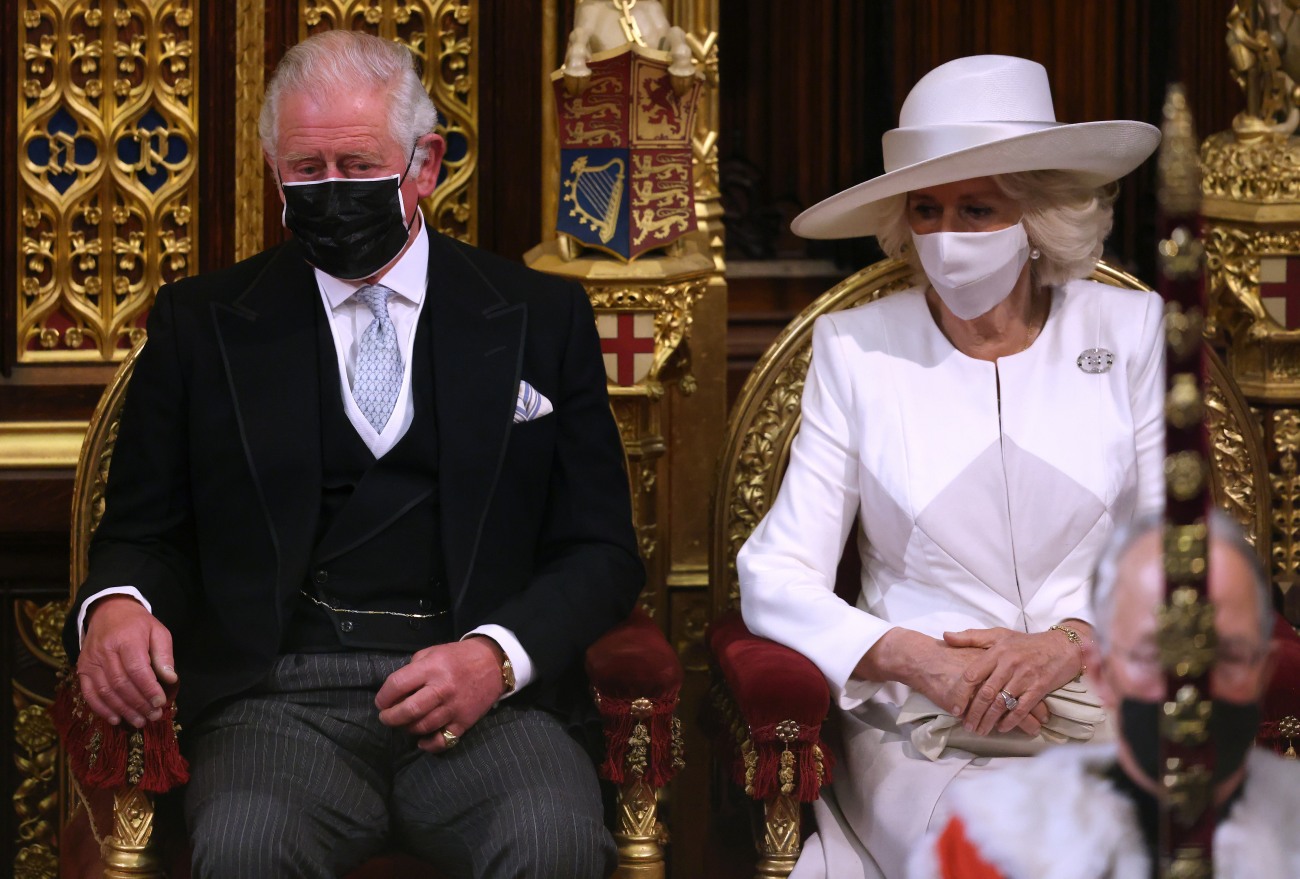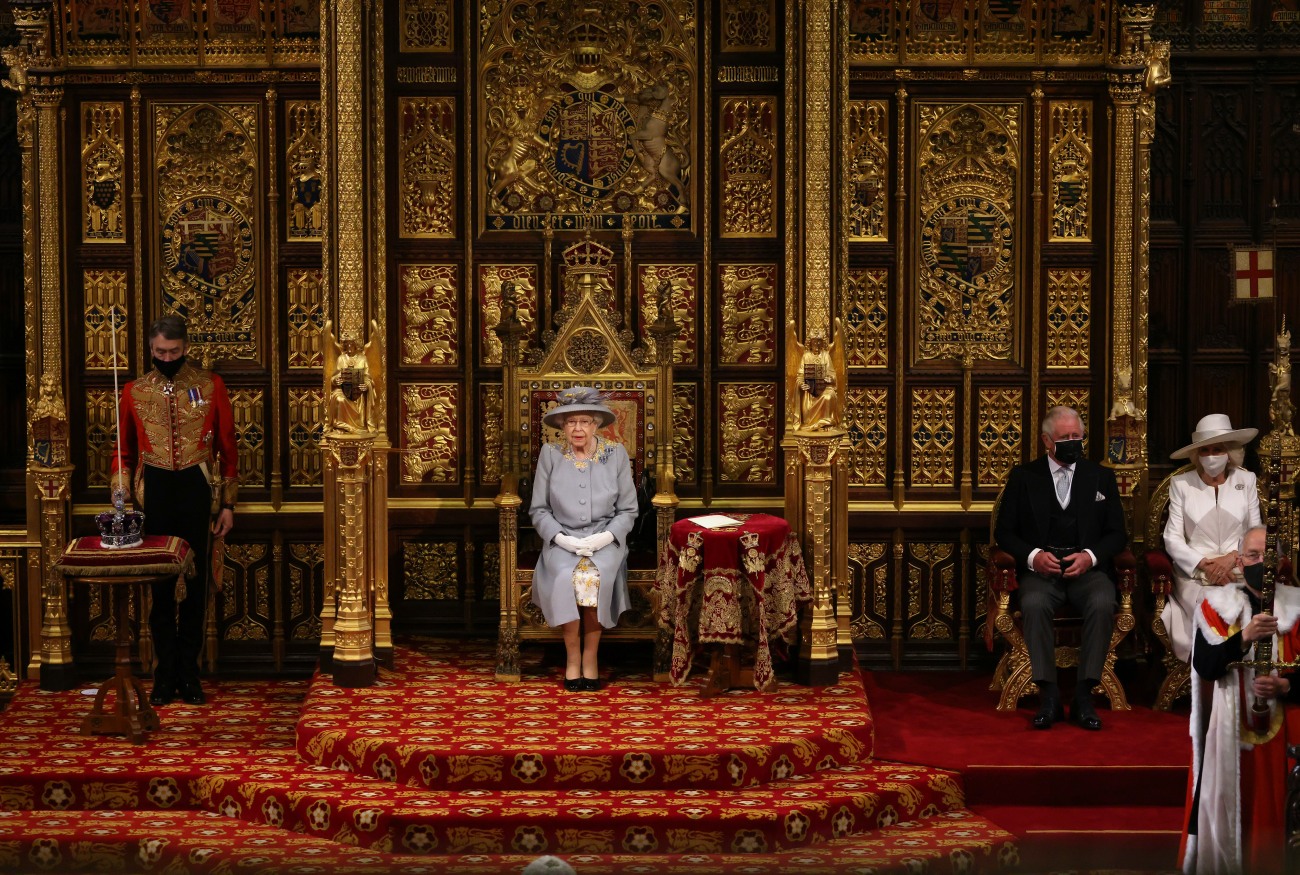 Photos courtesy of Getty, Avalon Red.