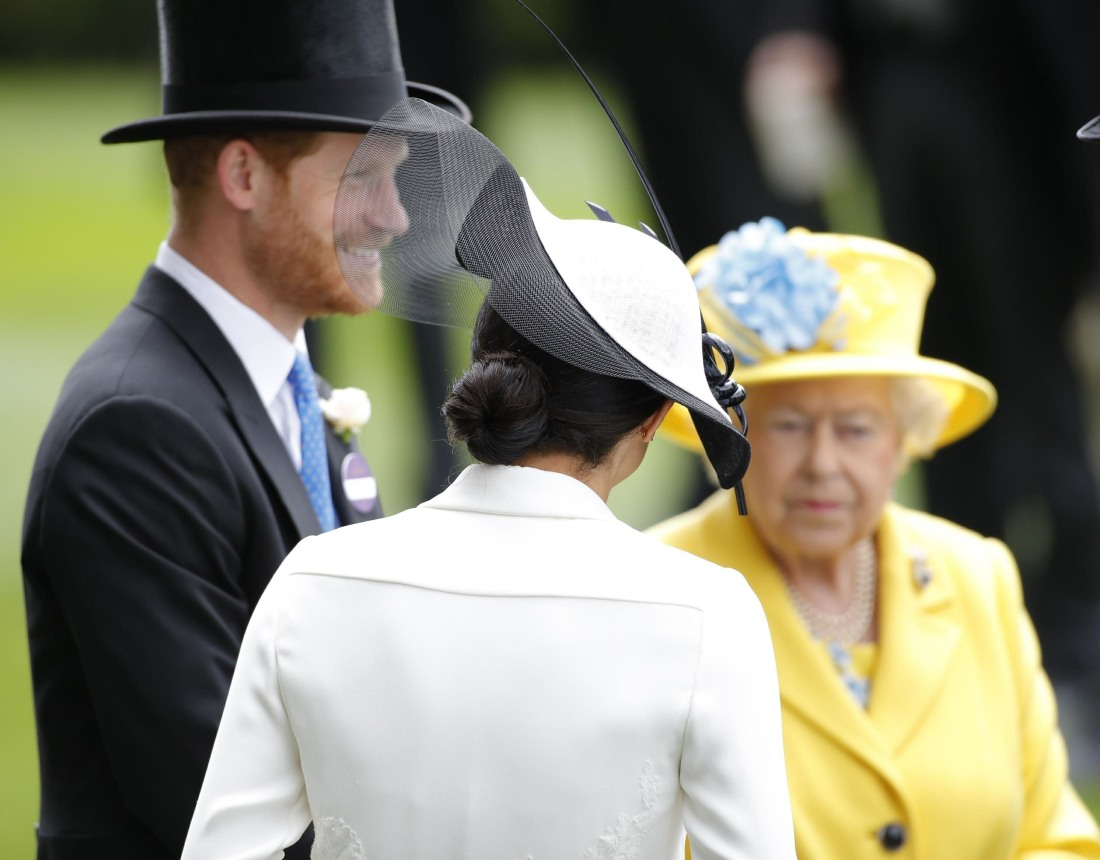 This now week-long hysteria about a baby's name has been absolutely bonkers. As CB pointed out in our new Gossip with Celebitchy podcast, it's really rude and ridiculous to keep making this into *such* a big deal. You can dislike what someone names their baby and keep it to yourself, like normal, polite people do. If you're the ageing matriarch of a toxic family, you can let it be known that you would have preferred if your grandson didn't give your family nickname to his child without turning it into a weeks-long psychodrama. My God. How difficult would it have been for Buckingham Palace to just issue a diplomatic statement on the name and leave it at that? Isn't that what the Queen is f–king known for? Diplomacy? But no. Instead, we have senior palace courtiers briefing against A BABY. Briefing against a grandson who adores his granny, a grandson who just welcomed his longed-for second child. So, here we are. Buckingham Palace is letting it be known that they will actively brief against the Duke and Duchess of Sussex from here on out. Some highlights from this Mail on Sunday report:
No more Montecito mistruths: The Queen will no longer remain silent when the Duke and Duchess of Sussex allow 'mistruths' about the Royal Family to circulate in the public domain, The Mail on Sunday can reveal. In a dramatic departure from her longstanding 'never complain, never explain' policy, Her Majesty has instructed courtiers to correct any statements which misrepresent her private conversations or those of other senior Royals.

The Queen is over the edge on the Sussexes: The extraordinary move demonstrates the Queen's exasperation at the relentless briefings that allies of the couple have been giving to the media and follows the bitter dispute over Harry and Meghan's choice of name for their new daughter. An insider said the latest bruising episode had sent the Queen 'over the edge'.

Did Harry seek permission? A Royal insider described the conversation between Harry and his grandmother as 'a telling, not an asking' – confirming a BBC report last week which said the Sussexes had not asked the Queen if she had any objection to their choice of name. Harry and Meghan reacted furiously, instructing their lawyers to contest the BBC story, which they described as 'false and defamatory'. Sources say the Queen's more robust response to the tsunami of media briefings from allies of the Sussexes will go beyond the Lilibet story. 'This is about whether or not what is being reported is an accurate version of what actually happened,' said the insider.

Harry texted Kate? The Mail on Sunday understands that Harry also sent a text message to Kate, cementing her role as a bridge between him and his brother that appeared to be forged at Prince Philip's funeral in April.

Harry didn't video-call the Queen, according to sources? There was further irritation at the Palace when friends of Harry and Meghan suggested to US journalists that the Queen had been introduced to Lilibet over a video call. The insider last night denied that, stating, 'No video call has taken place', adding: 'Friends of the Sussexes appear to have given misleading briefings to journalists about what the Queen had said and that took the whole thing over the edge. The Palace couldn't deny the story that this was a mistruth.'
I'm left with two feelings which might be contradictory. One feeling: the Queen cannot be trusted, and she's now an unreliable narrator not just to Harry, but to her own aides, because it absolutely feels like so much of this is rooted in Liz saying one thing to Harry and another thing to her staff. The second feeling: so much of this is about internal palace game-of-thrones sh-t between Clarence House and Buckingham Palace and who gets to control the information and how consumed they are by the Sussexes. Anyway, I believe the Queen and Harry did FaceTime or something and I also believe Harry said something like "We're calling her Lilibet, if that's okay with you" and she was like "oh, how sweet." And the fact that the courtiers keep changing their stories and throwing this huge tantrum in the media makes *them* look like utter clowns.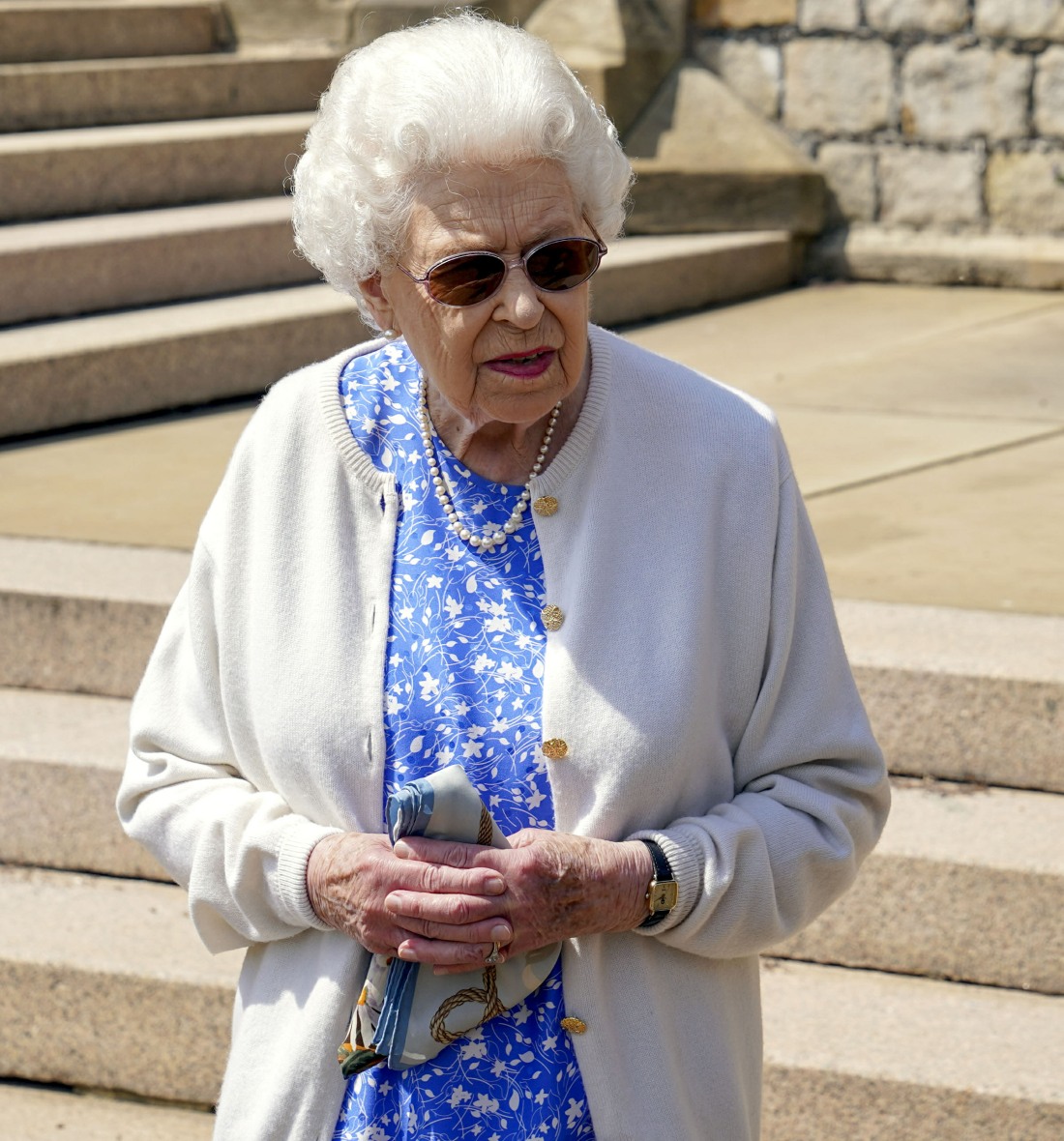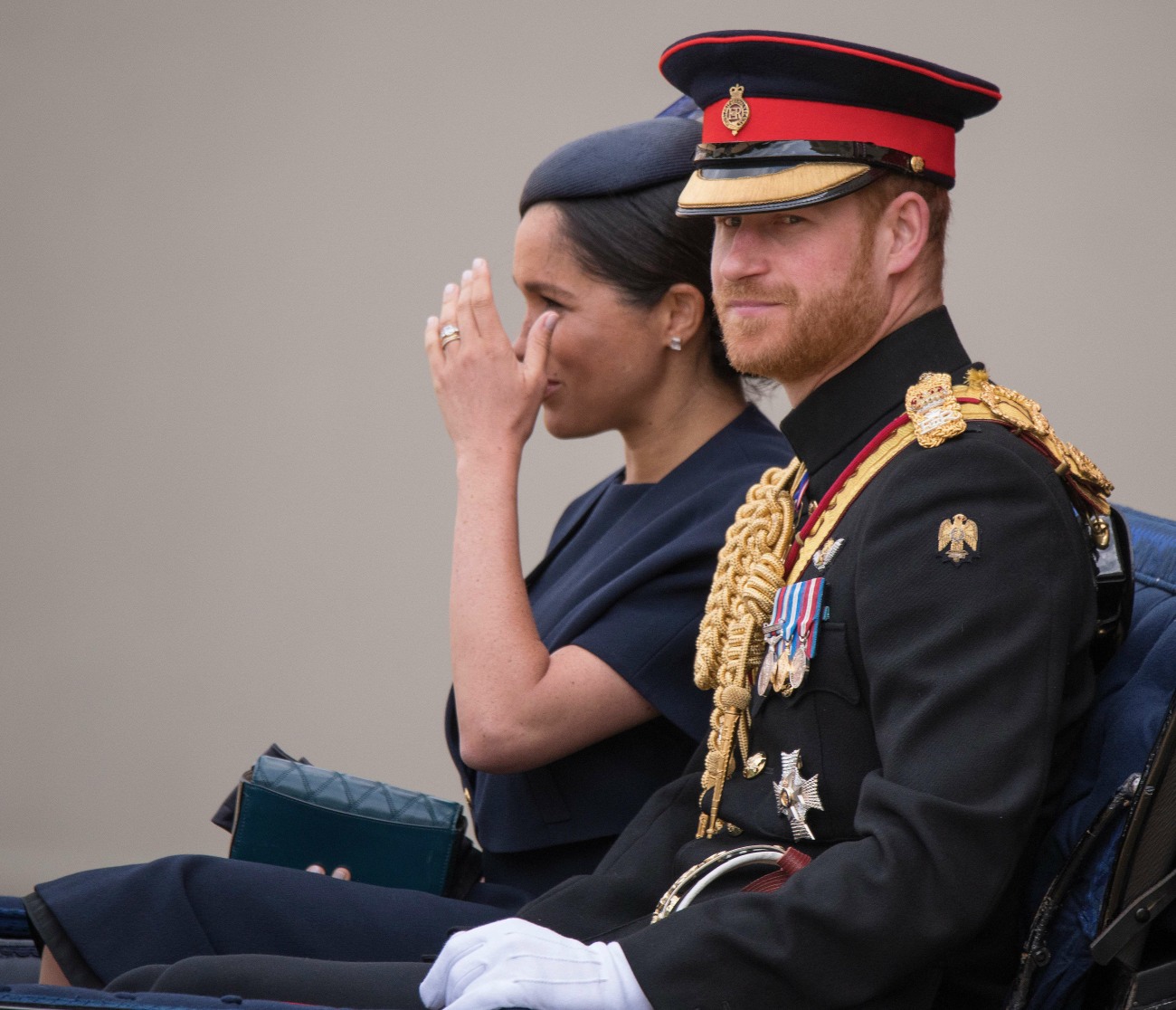 Photos courtesy of Avalon Red, Backgrid.