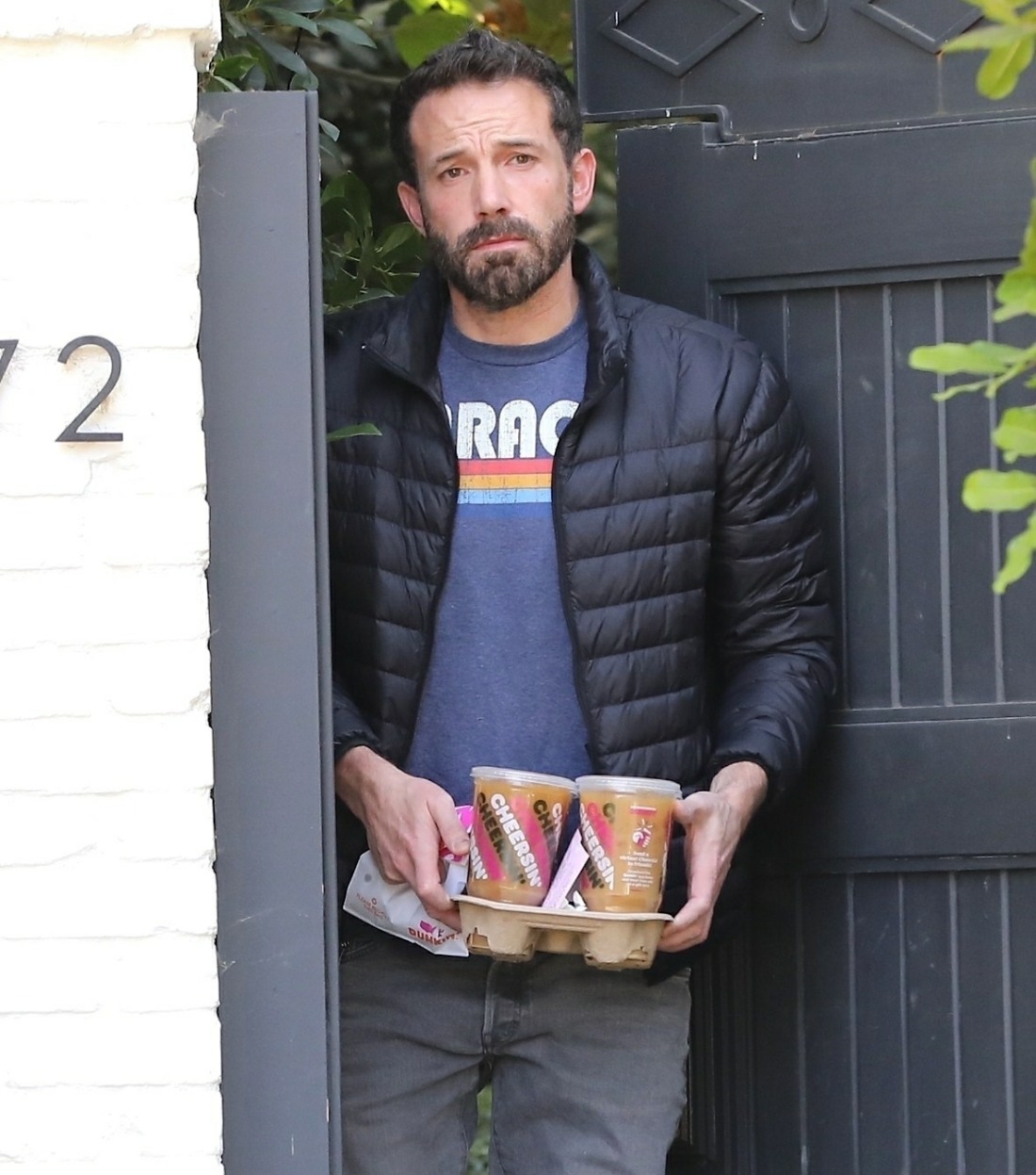 After being away from each other for several days last week, Jennifer Lopez and Ben Affleck apparently reunited last Friday. Jennifer was working in Miami for a few days, and she was seen wearing one of Ben's flannel shirts, so that's how she feels about Ben. At the same time, Ben was in Las Vegas, working on a mystery project. He brought Jennifer's mom Guadalupe along for the trip and they went gambling together like old times. According to People Mag's sources, it's very important to J.Lo that Ben spent time with Guadalupe:
Ben Affleck and Jennifer Lopez have reunited! A source tells PEOPLE that the actor, 48, and the singer, 51, reunited on Friday after some brief time apart from one another.

Affleck previously spent time bonding with Lopez's mom Guadalupe Rodríguez earlier in the week when the Justice League star was seen directing an undisclosed project in Las Vegas that featured Rodríguez, 76, on the set. A source previously told PEOPLE that "Lupe was there to film a fun cameo."

"In the past, Jennifer's mom and Ben were very close. Guadalupe loved Ben. She was sad when they couldn't work things out years ago," a source now tells PEOPLE. "She is thrilled that they are back together now."

"Jennifer is very close with her mom. It's very important to her that the person she is with, gets along with her mom," the source adds. "Jennifer loves that Ben and Guadalupe hung out in Las Vegas. They both love gambling and had fun together at the Wynn hotel."
I know it's problematic that a man with a long history of addiction is back in Vegas, gambling with his almost-mother-in-law, but I'd also like to say that I do genuinely think it's nice that Ben actively sought out Guadalupe for this mystery trip. I have no doubt that Guadalupe and Ben missed each other and really enjoyed each other's company back in the old days. I bet they loved catching up, and I can also see how it would be so important to J.Lo that her mom and Ben are hanging out again.
Photos courtesy of Backgrid, Getty.