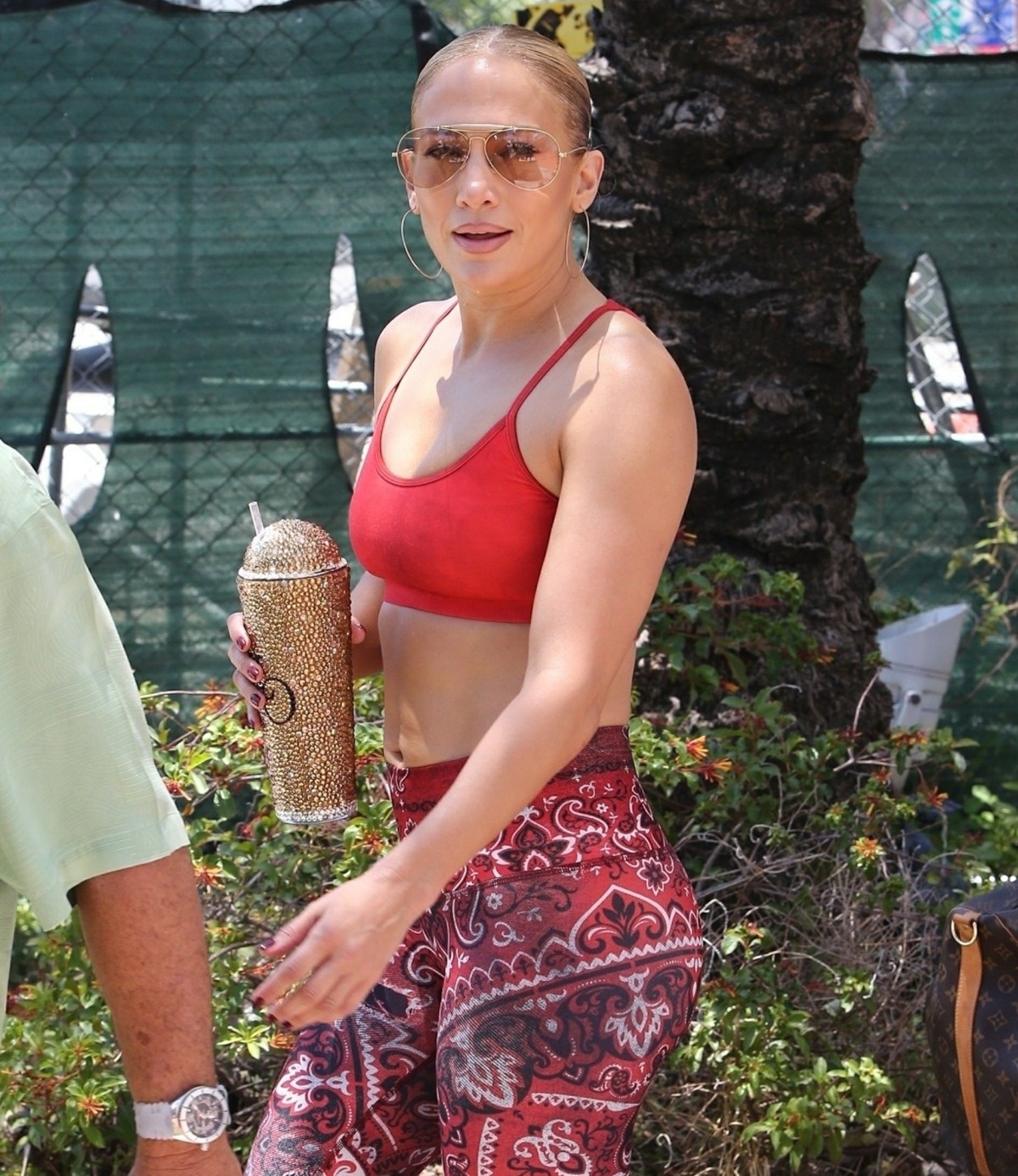 Jennifer Lopez is back in Miami. She was seen and photographed outside of her favorite gym on Thursday. J.Lo is so type-A that she coordinates her gym clothes to her manicure to her sunglasses to her lipstick. I'm really into it, because I feel like her hyper-styled look is part and parcel of the Bennifer redux. There's something about Jennifer being with a schlubby guy like Ben that makes her go extra with her styling. The more Ben looks and smells like a cigarette-ash-covered donut, the more makeup Jennifer will wear to the gym.
While Jennifer spent (by my count) more than a week in LA with Ben, they really did go their separate ways for the time being. When Jennifer went back to Miami, Ben headed to Las Vegas. Which… will always, always be a problem. But it brings up several pieces of gossip history. One, Ben's gambling problem became very pronounced when he was with J.Lo the first time around – he would spend night after night gambling, playing blackjack or poker. He kept gambling A LOT post-J.Lo, even when he was with Jennifer Garner. It was back in 2014 that Ben was banned for life from gambling at the Hard Rock Casino in Las Vegas.
The other interesting piece of Gossip History is that J.Lo's mom Guadalupe is also a huge gambler. When Ben and Jen were together the first time around, Ben would regularly take Guadalupe out gambling in Atlantic City or Vegas. They enjoyed each other's company, and Guadalupe was reportedly a huge fan of Ben. Well, guess what? Guadalupe is still ride-or-die for Ben. She was with him in Las Vegas on Thursday, and they were gambling together at the Wynn Resort and Casino Reportedly, Ben is in Vegas on some kind of secret project, but who knows. I can't decide whether or not I think it's weirdly sweet that Ben was like "pack your bags, Guadalupe, I'm taking you to Vegas for a few days." And she was like "OMG!" PS… The Daily Mail noted that Ben didn't spend the whole time gambling with Guadalupe. He was alone at the big-spenders area until 3am Wednesday morning.
Ben Affleck films at Las Vegas casino with Jennifer Lopez's mom https://t.co/aheK9ZZb6M pic.twitter.com/jbzUkJ6dXF

— Page Six (@PageSix) June 10, 2021
Ben Affleck the high roller hits Vegas casino at 3am to gamble between takes of his new movie https://t.co/pddTZ2CFWd

— Daily Mail Celebrity (@DailyMailCeleb) June 10, 2021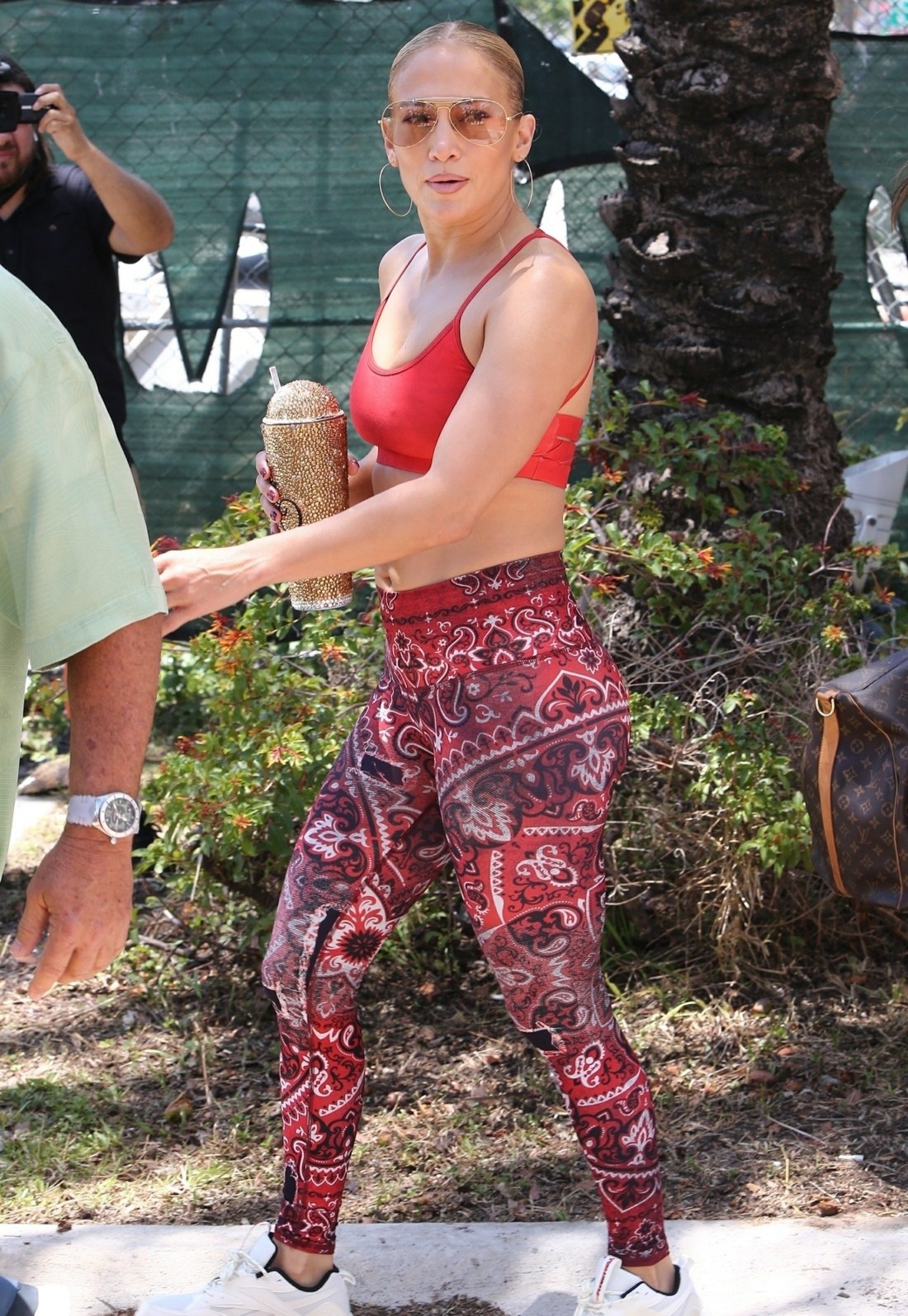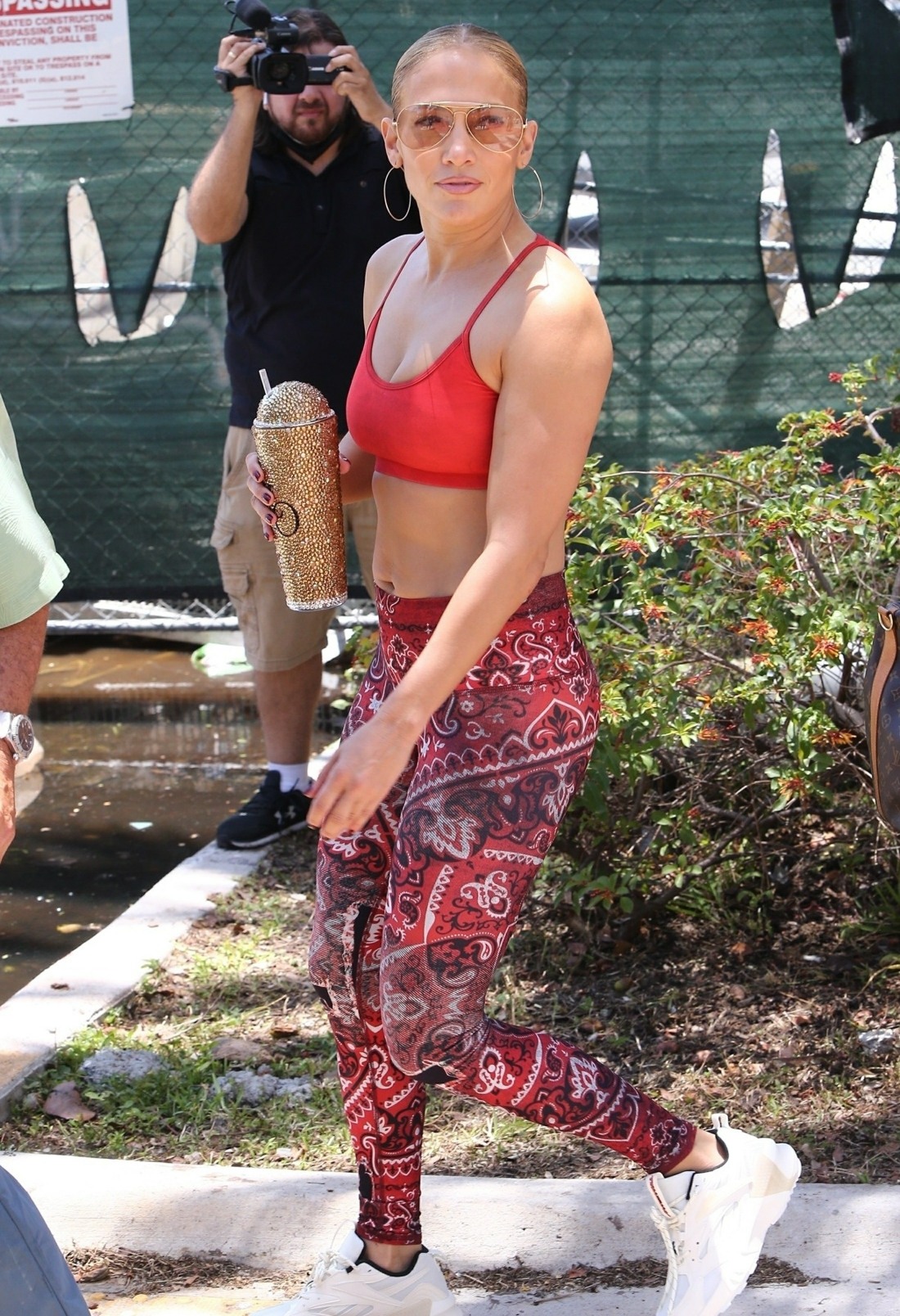 Photos courtesy of Backgrid.