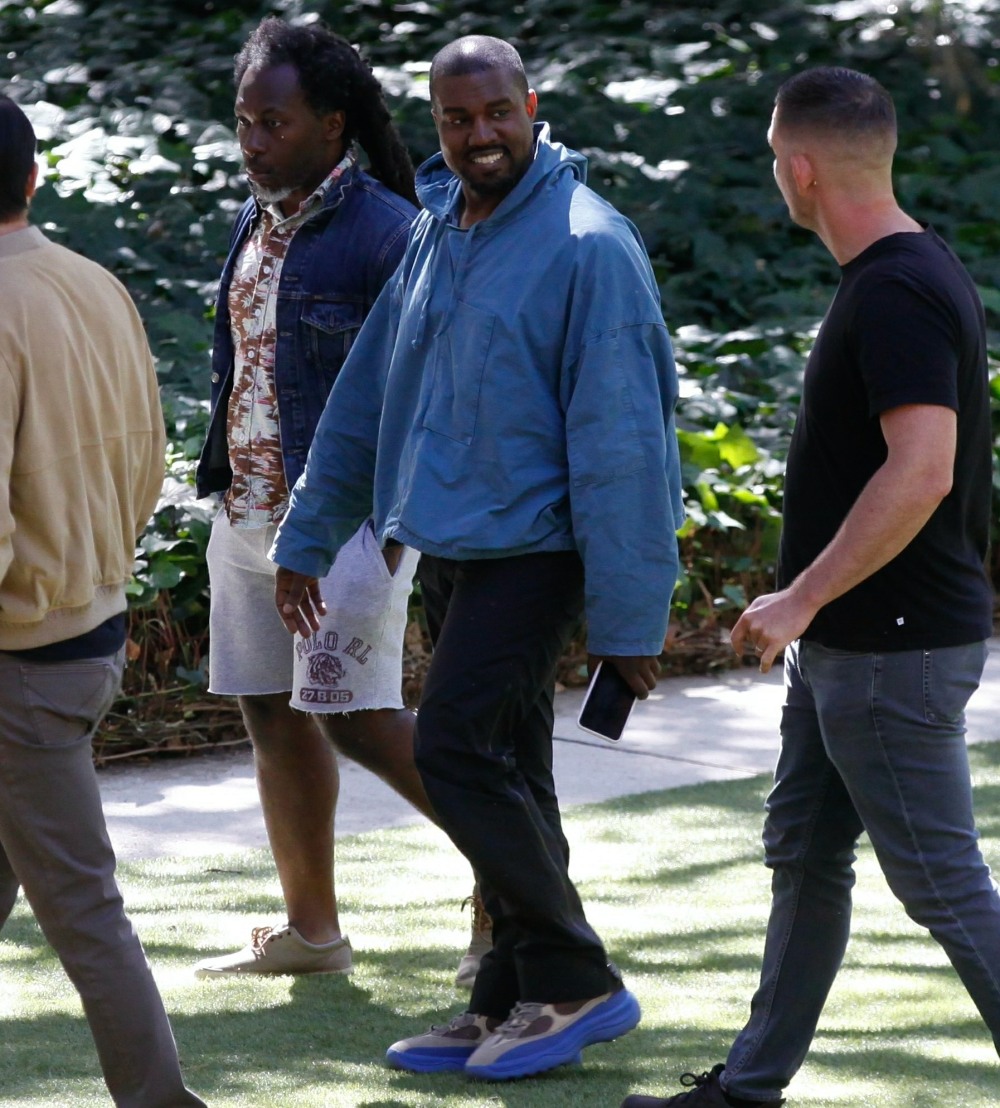 Irina Shayk and Kanye West were both photographed yesterday. Separately, on different coasts. Following their week-long vacation to the South of France, Kanye and Irina apparently flew back to the US on Wednesday. Irina went home to New York and Kanye jetted off to LA. Kanye was photographed at Golden Heart Ranch with some friends (possibly bodyguards). Irina was photographed wearing a boxy mechanic's jumpsuit, unbuttoned down to her waist, with an exposed bra. She was out with her daughter Lea – she took Lea to a playground. Even though I genuinely think Irina is more low-key than people expect, I also think she's enjoying this. She's enjoying the Kanye story, and she's enjoying the attention. According to TMZ, Irina and Kanye have been happening for months:
Kanye West and Irina Shayk were an item long before their romantic getaway to France … and the DMX memorial service was an early sign Ye was on the rebound. Sources connected to the new couple tell TMZ … Ye and Irina have been together for months, seeing each other as early as March. In fact, one of the new couple's prior hangout sessions happened in New York City in late April, when Kanye was there for DMX's celebration of life.

There were signs then that Yeezy and Irina were an item … she was spotted wearing a custom DMX memorial shirt before it was even in the hands of the general public. Remember … the custom X shirts were designed by Balenciaga and commissioned by the Yeezy brand, and Kanye helped raise over $1 million for DMX's family with the profits.

Kanye rapped about her in "Christian Dior Denim Flow" saying, "I wanna see Irina Shayk next to Doutzen" — and she was also in his music video for "Power." It's a good bet, though, they've been doing a lot more than reminiscing about the old times.
I'm including a photo of Irina in the DMX sweatshirt, she wore it as a dress back on April 26. While Deuxmoi has been saying Kanye & Irina have been happening for the better part of a month, I'm suspicious of the timeline TMZ provided and I just… well, I don't know. For what it's worth, People Magazine had an exclusive on them too, with sources confirming that Ye and Irina "are seeing each other and that there's mutual interest." According to People's sources, Kanye began "pursuing" Irina "several weeks ago" and he invited her to visit Villa La Coste for his 44th birthday. They stayed for three nights and the source notes: "she seems smitten….He invited her to France and she happily accepted. They are not officially dating but there is an interest from both sides."
So the only thing to work out is their couple-portmanteau. What should it be? Karina? Irinye? Westayk? Shast? I think IrinYe is probably the best option.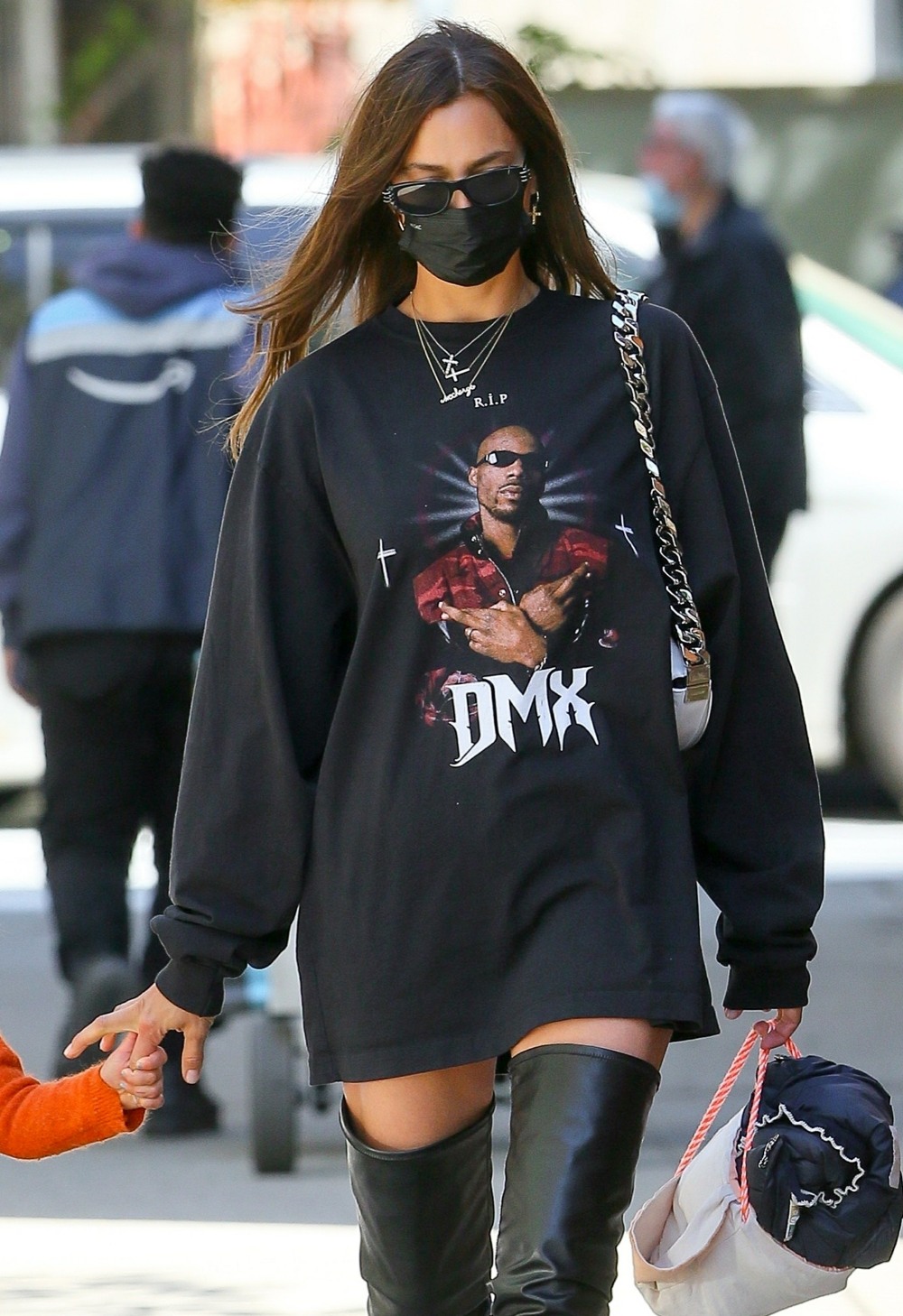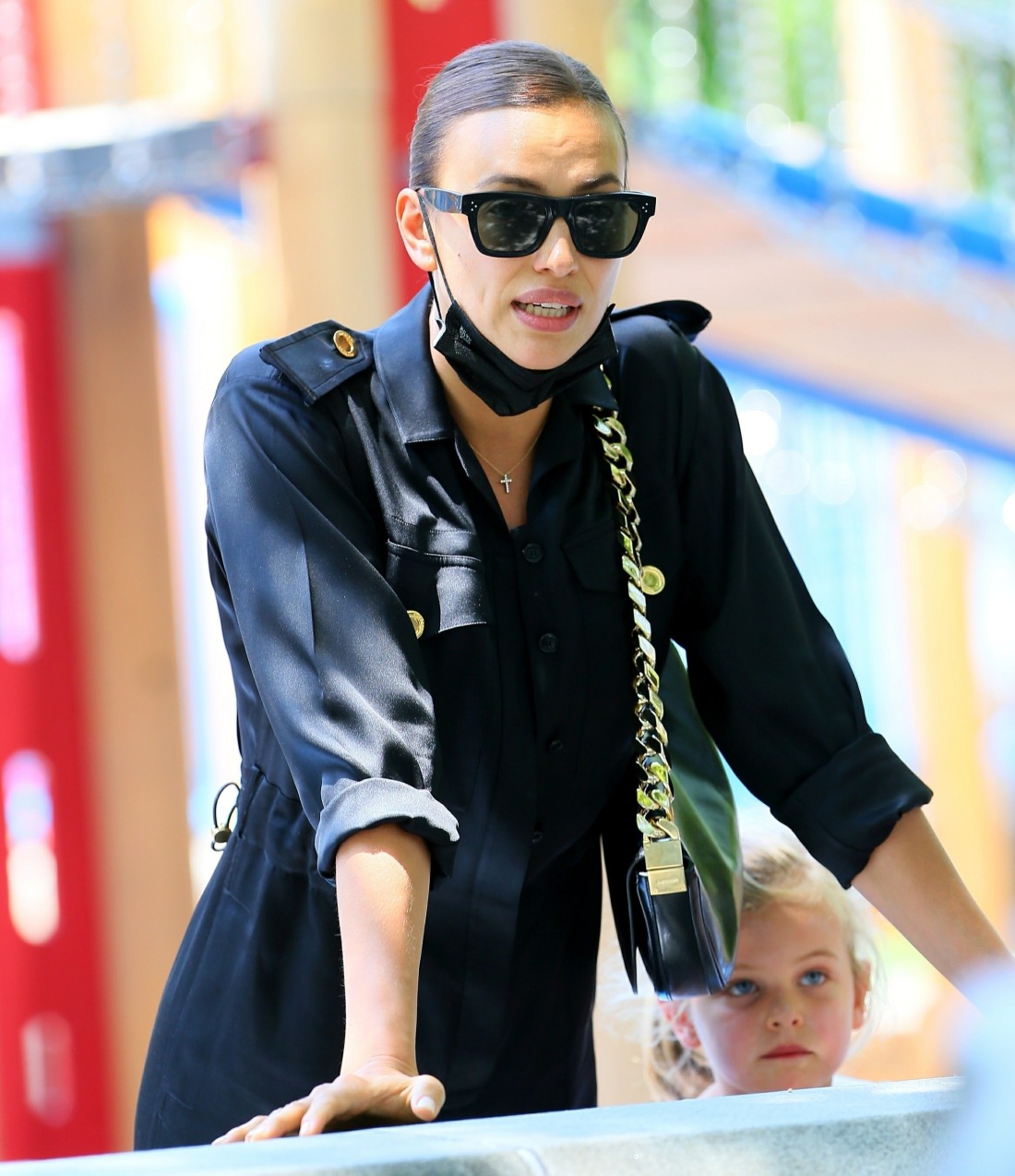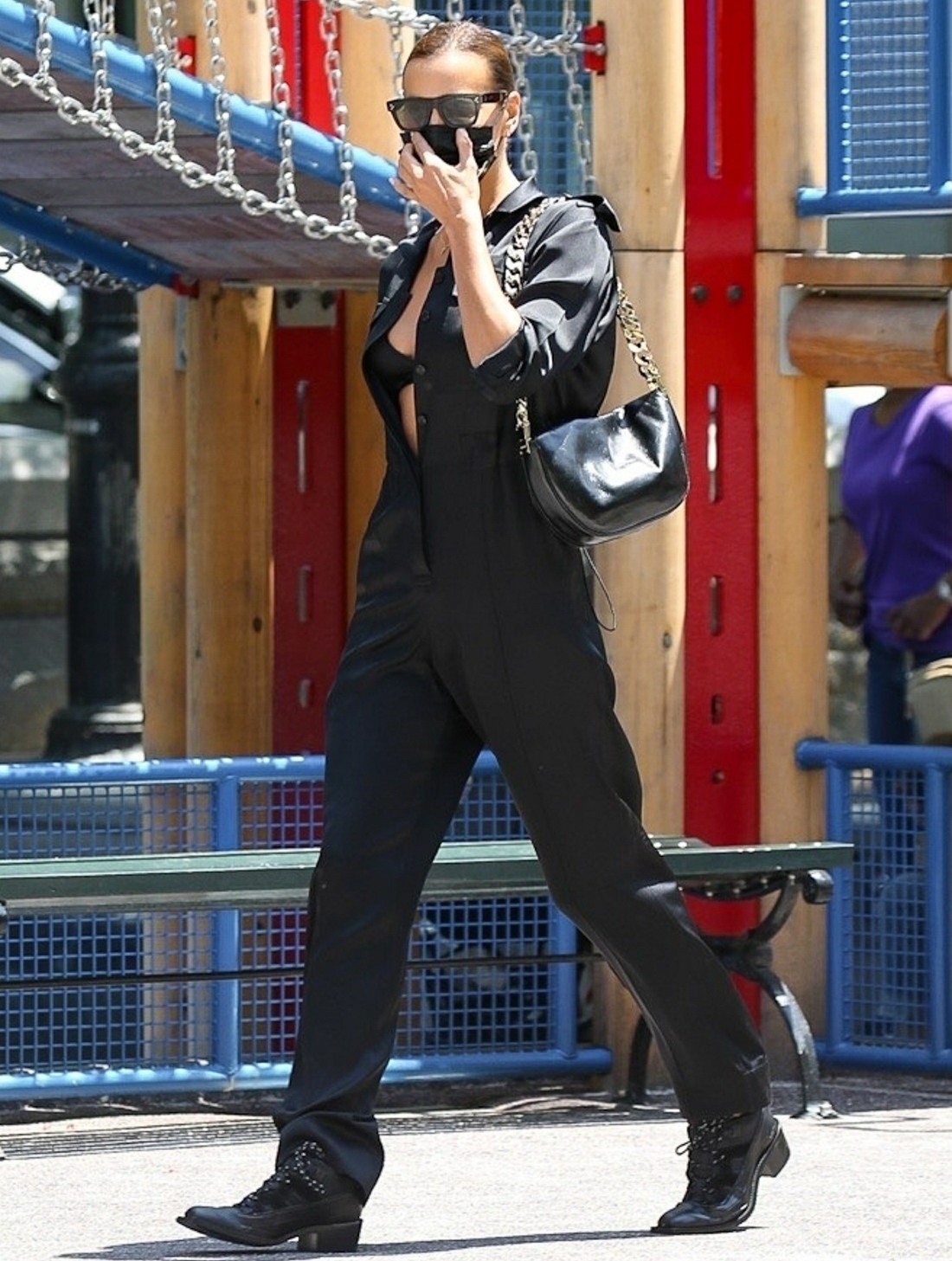 Photos courtesy of Backgrid.