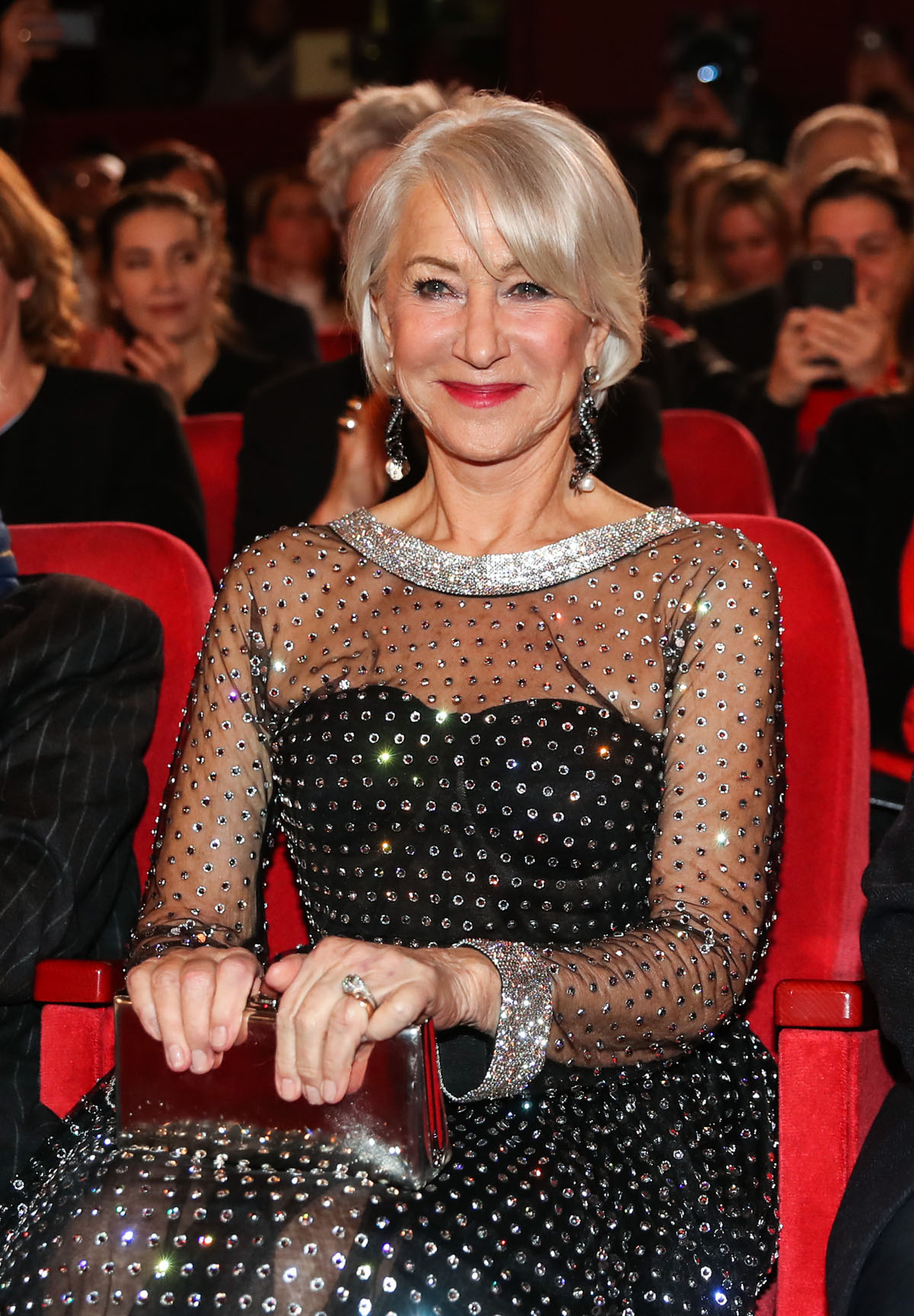 Helen Mirren is promoting her role on Fast and Furious 9 and she also narrates a new ABC show called When Nature Calls. It's an unscripted show that takes BBC's unused nature footage and has celebrities narrate. It premieres on Thursday and the trailer makes it look like it's for kids. Helen zoomed in to The Tonight Show from her bathtub! She was covered in bubbles and I'm assuming she had a bathing suit on underneath, but you couldn't tell at all. They opened by showing a video Helen posted a while ago where she's yelling at a black bear who came right up to her door. I didn't see this when she posted it and wanted to talk about it. Here's more of what she told Fallon.
On zooming in from her bathtub
I'm in my favorite place in the world. That's the brilliant thing about Zoom, I was thinking why not be in the place that you love to sit and chat to people? I love having a chat with my husband while I'm sitting in the bath, so why not do it to the whole of America?

On the animals near her house
Chipmunks, [birds], coyotes and of course bears. I've seen that bear [in the video] since, I think it's a she. Everytime I see her I go "naughty bear" and off it goes.

On asking Vin Diesel for a role on Fast and Furious
I begged, I was shameless. Absolutely. I begged, I moaned, I whined, I cried a little bit, I pulled every trick that I could possible pull. He very kindly acquiesced.
[From The Tonight Show on YouTube]
Black bears are not as aggressive as grizzlies and you should be loud and stand your ground with them. So Helen is right to yell at that bear. They rarely attack except when protecting young or when startled. They are a nuisance and will come around looking for food. A guy at Walmart just showed me a video of a black bear breaking into a barrel in his garage looking for birdseed! (I was there looking for bear spray, which you can't get at my local Walmart so I ordered it online.) Here's a link on how to tell the difference between black bears and grizzly bears. I have studied this because I've recently been hiking a lot and bears are a real threat in my area. I've even seen bear scat on the trails.
Getting back to Helen, what a boss move it was to Zoom from her bathtub! Helen pulled it off, but any other actress would have looked silly. Somehow Helen made it seem natural and no big deal to be in the bath during a talk show appearance. She's incredible.
Here's the video of Helen confronting the bear, they didn't say where Helen lives but Hello! Magazine says she's been in Lake Tahoe.
Here's the first part of that interview, the second part is here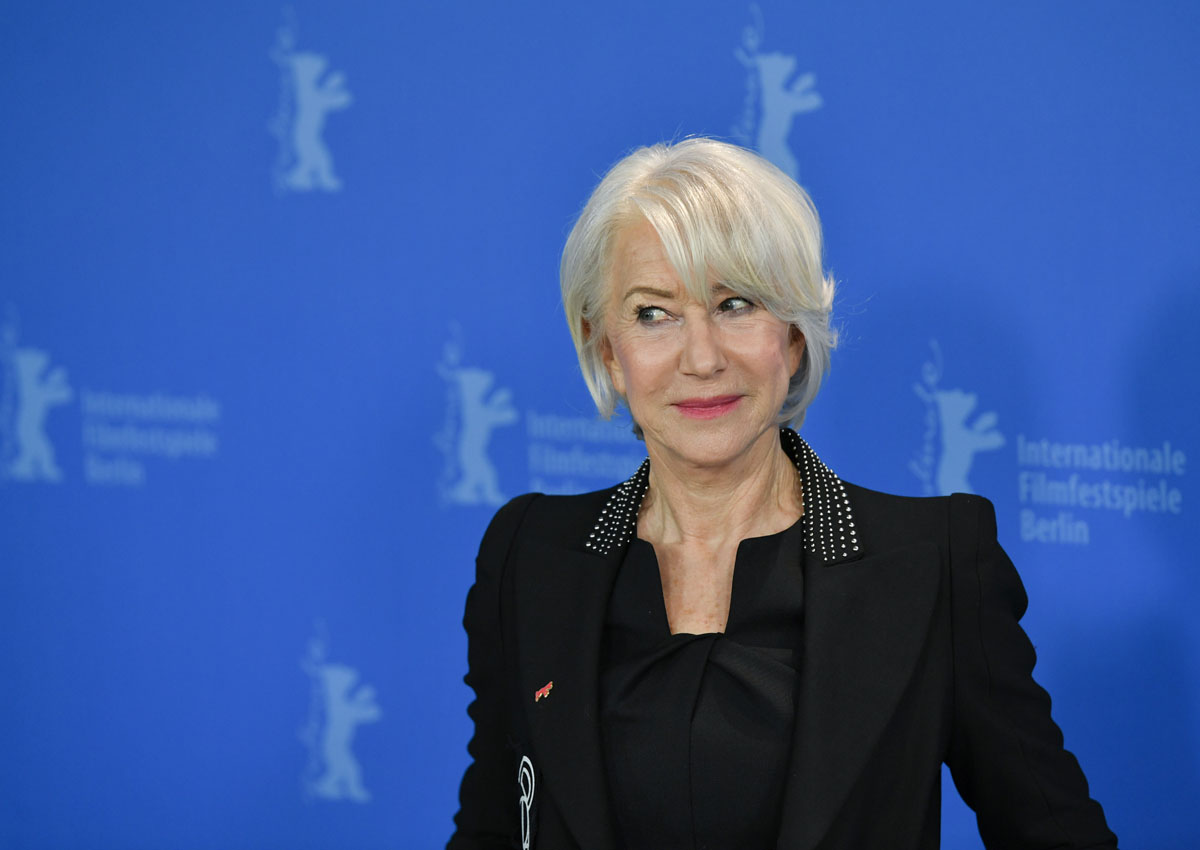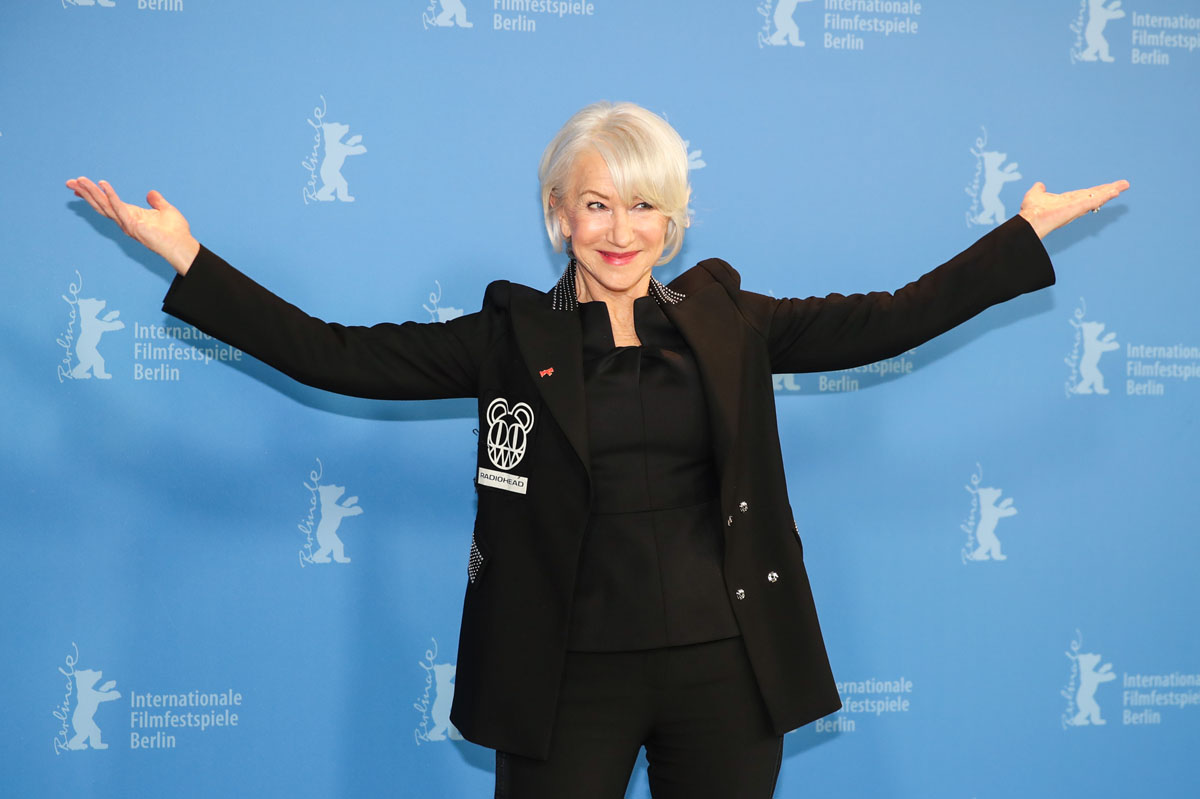 Photos credit: Avalon.red