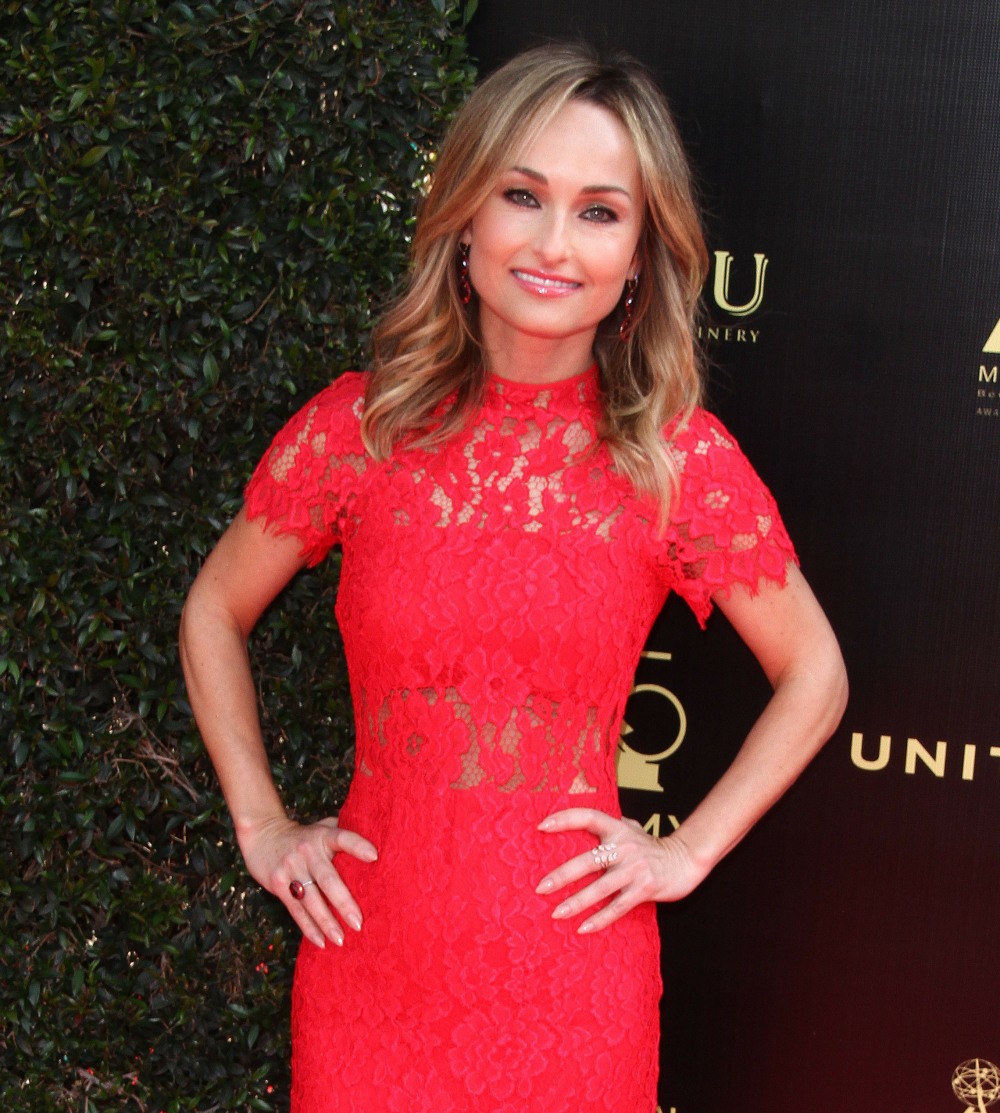 I've mentioned this many times before, but I watch cooking shows to relax. I find it so relaxing to watch Ina Garten or Bobby Flay just cook meals in their kitchens. Just straight-up cooking, not those competition shows or whatever "showdown." Just let me chill in a chef's home kitchen so I can watch them make pancakes from scratch. Over the years, I've obviously chosen my favorites (Ina) and my least favorite: Giada de Laurentiis. I'll be fair to Giada – she can cook. She's not, like, Sandra Lee, who uses pre-packaged everything. Giada knows how to cook, she develops her own recipes, she makes everything from scratch.
So why do I dislike Giada? Because at some point, her show just became about "watch how Giada incorporates cheese into every g–damn dish." The woman puts cheese in EVERYTHING. She puts cheese in cookies, in cakes, in beef dishes. She puts cheese on vegetables, she puts cheese in or on literally every side dish, main dish, appetizer and dessert. For those of us on the friendly side of lactose intolerant (plus I just hate the smell of most cheeses), it's flat-out disgusting. But instead of saying to herself "maybe all of this damn cheese is making me feel sick," Giada has focused her energy on "prepackaged snacks are bad." This is all to promote her most recent cookbook, which is basically a look into her elimination diet.
As Giada De Laurentiis filmed her show Giada at Home, she would spend the day chowing down on rich baked goods and cheese-laded pastas on camera and then subsist on pre-packaged snacks to give her an energy boost during the long days. But it left her feeling "bloated and tired." The days filled with heavy foods – which she'd often end back at home with take-out – led De Laurentiis, 50, to reset her diet, which is the focus of her new book, Eat Better, Feel Better: My Recipes for Wellness Healing, Inside and Out, she told Today.

"I was snacking on all the wrong foods – lots of sugar, caffeine, pre-packaged snacks – basically anything that I thought would give me energy to get through the day," she said. "My body was paying the price."

The first step, De Laurentiis said, was to pay attention to how she was feeling. "I started really listening to my body and eating the foods that loved me back," she said. "That helped my body heal itself and also indicated what foods worked for my body and what foods didn't."

For De Laurentiis, that meant meal prepping at the start of the week and batch cooking "things like quinoa, brown rice, roasted sweet potatoes or cauliflower, and chicken broth. This made it easy to throw lunches together," she said. "Once you have everything prepped, it's super-simple to make delicious, nutrient-dense meals in a matter of minutes. I used to shop for what I felt like eating in the moment, but I realized that I wasn't buying the most nutritious ingredients or meals because of it," she explained. "Planning meals helps you stay on track and not over-buy."
Oh wow you don't say, she felt bloated, tired and gross after consuming five pounds of cheese every day? But sure, the problem is "snacking," right. I mean, good for her for going with cleaner, simpler foods that weren't so rich. But you know she's making brown rice and quinoa and then grating a pound of cheese on top of it. I apologize for sounding so anti-cheese, and I know a lot of people do like to incorporate cheese into their meals, but holy hell. It's like it never occurred to Giada that the real problem is that she shoves a massive amount of cheese into every dish she cooks? Like, girl, that is why you feel ill.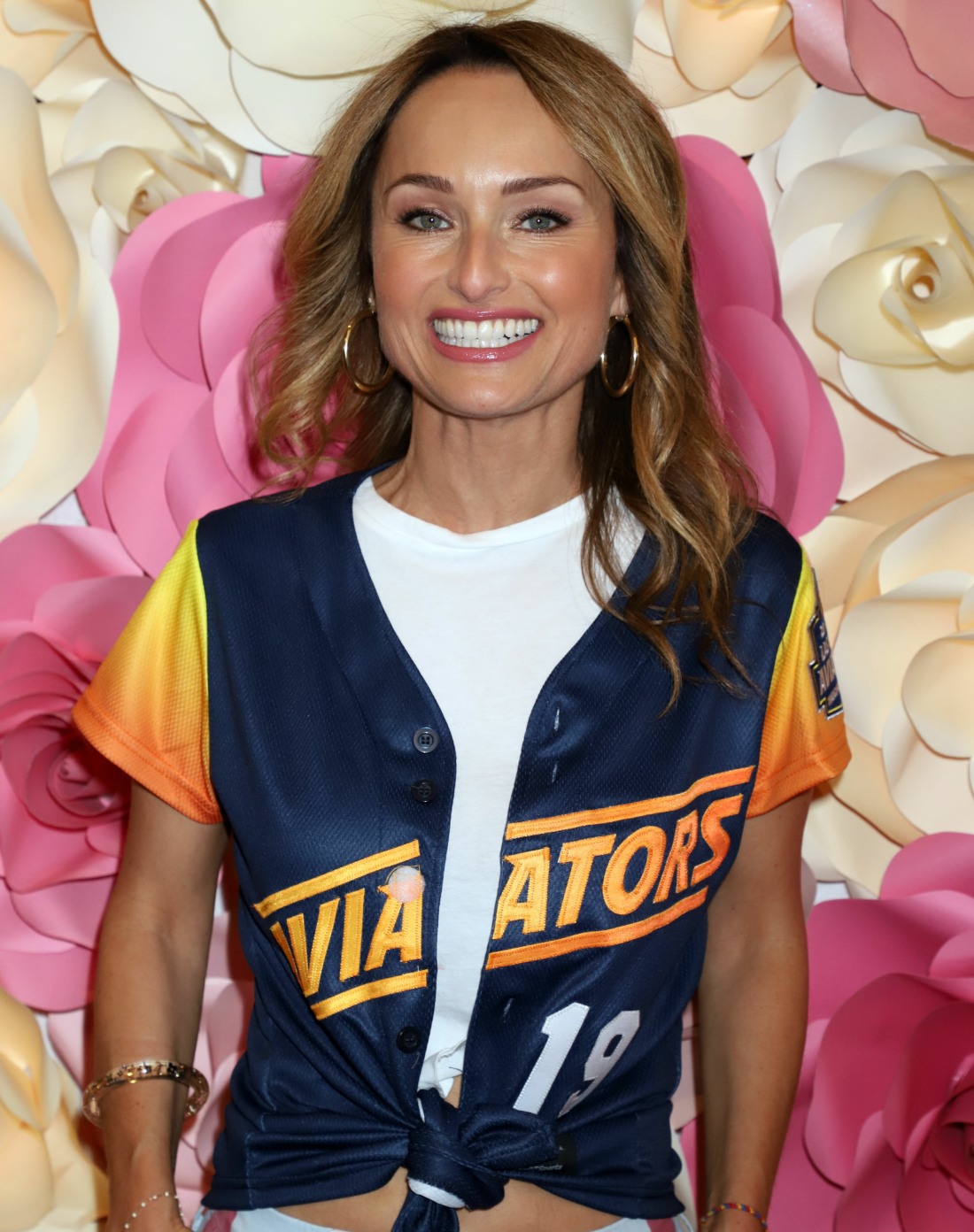 Photos courtesy of Avalon Red.