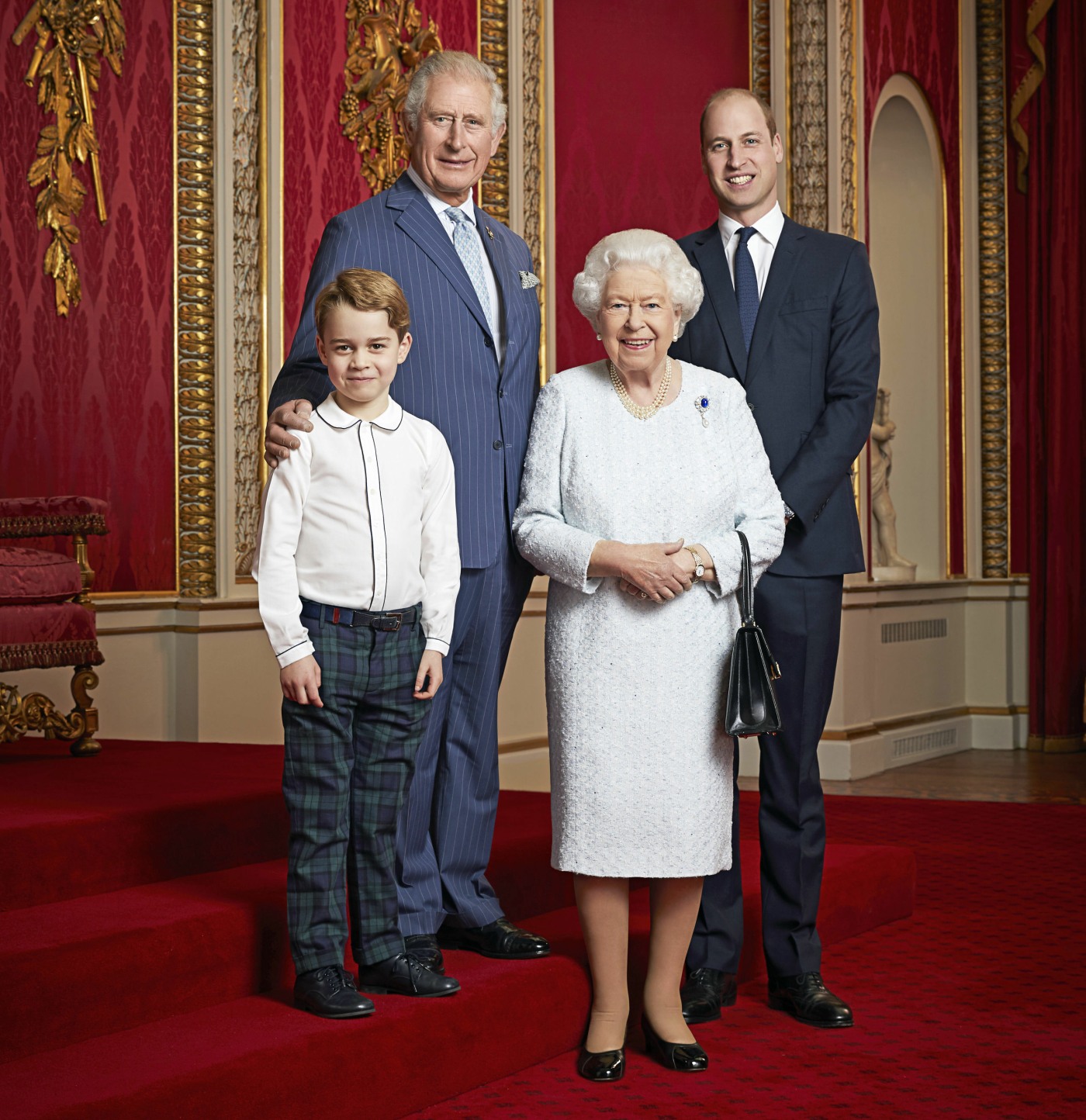 Everyone has noticed that we've been seeing a lot more of the Cambridge kids over the past year and a half. That's on purpose, and there are several different reasons for it. One, the Duke and Duchess of Cambridge want more of an emphasis on their "happy family" and photogenic kids because they see themselves as the saviors of the monarchy. Two, the British press has outright demanded their pound of flesh from the Cambridges, which includes more outings and sightings of the children. Three, William and Kate are already trying to prepare George for "his future role." Who's going to tell them that the British monarchy probably won't be around for King George VII? Anyway, another excerpt from Robert Lacey's new & improved Battle of Brothers – apparently, George's preparations have begun:
Prince William and Kate Middleton told Prince George about his future role as King of England 'sometime around his seventh birthday', a royal author has claimed. The Duke and Duchess of Cambridge previously held off on discussing their eldest son's 'life of future royal service and duty' to give him a 'normal family upbringing'. In a new chapter of his updated book Battle of Brothers, released today, royal author Robert Lacey told how William and Kate, both 39, wanted to broach the subject at a 'controlled moment of their choice'.

'William has not revealed to the world how and when he broke the big news to his son. Maybe one day George will tell us the story himself. But sometime around the boy's seventh birthday in the summer of 2020 it is thought that his parents went into more detail about what the little prince's life of future royal "service and duty" would particularly involve,' he wrote. 'William's aim as a father, the prince stressed, was to give his son "a normal family upbringing", enabling the monarchy "to stay relevant and keep up with modern times".'

He added that the couple's decision to sit their firstborn down and speak frankly at a moment of their choosing reflected 'William's unhappiness at the haphazard fashion in which the whole business of his royal destiny had buzzed around his head from the start'.

If the conversation did indeed take place around his seventh birthday, it means Prince George did not know he was a future king when he posed in the 'Four Monarchs' photograph of December 2019 alongside the Queen, 95, his father William and grandfather Prince Charles, 72.

This suggestion has previously been made by an insider who discussed the subject with Kensington Palace sources, who declined to confirm or deny its truth.

'The prince had been placed on a rep-carpeted step in order to bring him up closer to the level of his great-grandmother,' Lacey reflected in his book about the photograph. 'What a fascinating and historic image to remind us of the essence of the royal system! The current monarch with three future monarchs. All the living heirs – and not a suggestion of a "spare". According to insiders, this formal photograph, taken in the Buckingham Palace Throne Room a week before Christmas 2019, was the idea of Prince Charles, anxious to promote his cause of the "slimmed-down monarchy".'
While I don't doubt that Will and Kate have *tried* to keep George sheltered from a lot of the "future king" stuff, I think George has had some (limited) understanding of who he is in the royal food chain. Kids notice stuff like "why am I being singled out for time with great-granny" and "why am I being treated differently than my brother and sister." Plus, I think grandma Carole has been coaching him and teaching him about his future job a lot too, just like she has with William (I'm not even joking).
What's incredibly curious about this story though is that… William and his people really ran straight to Robert Lacey to get "their side" out to him specifically. Lacey is speaking here about some pretty intimate conversations. He got that sh-t straight from the horse's mouth, so to speak.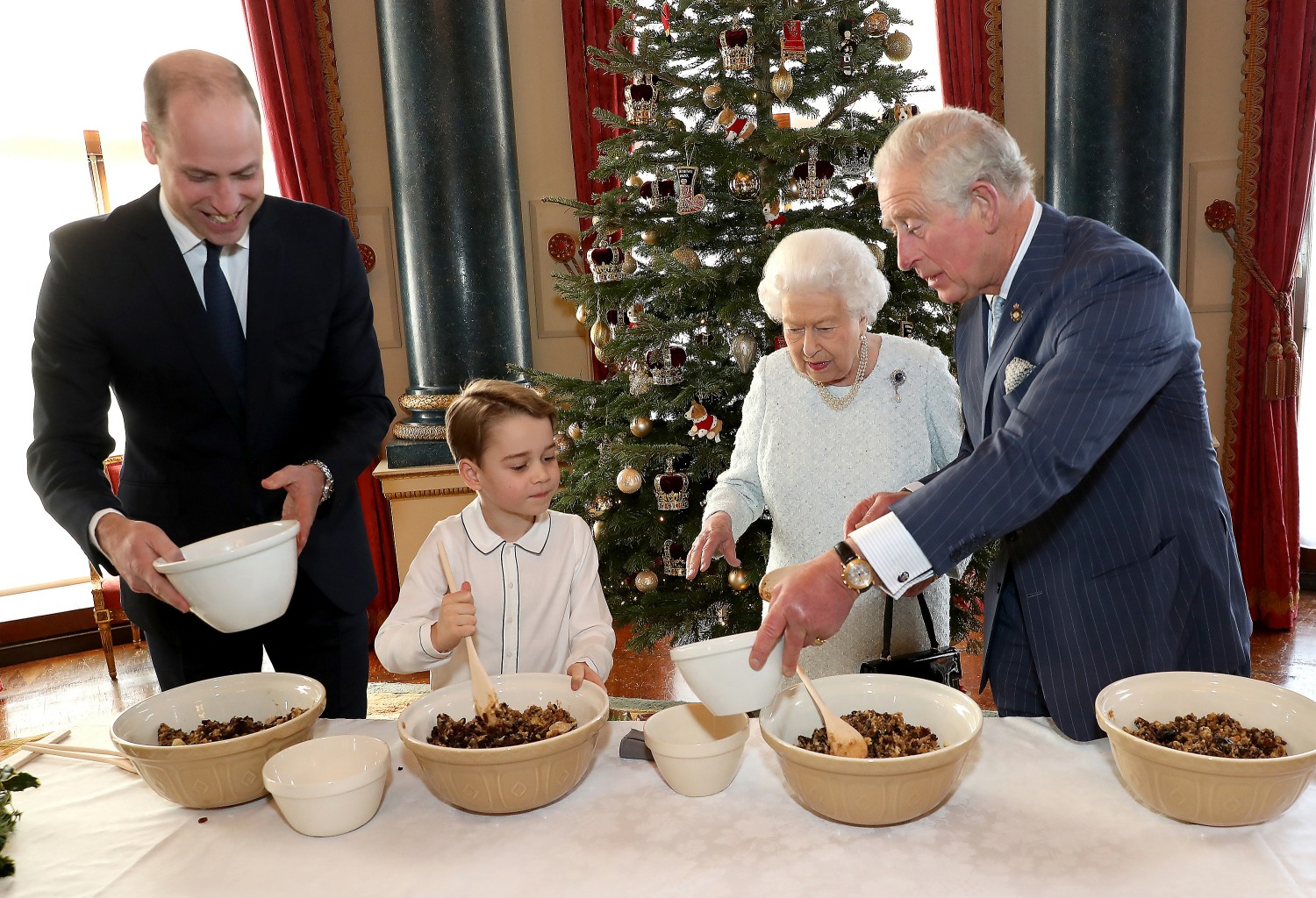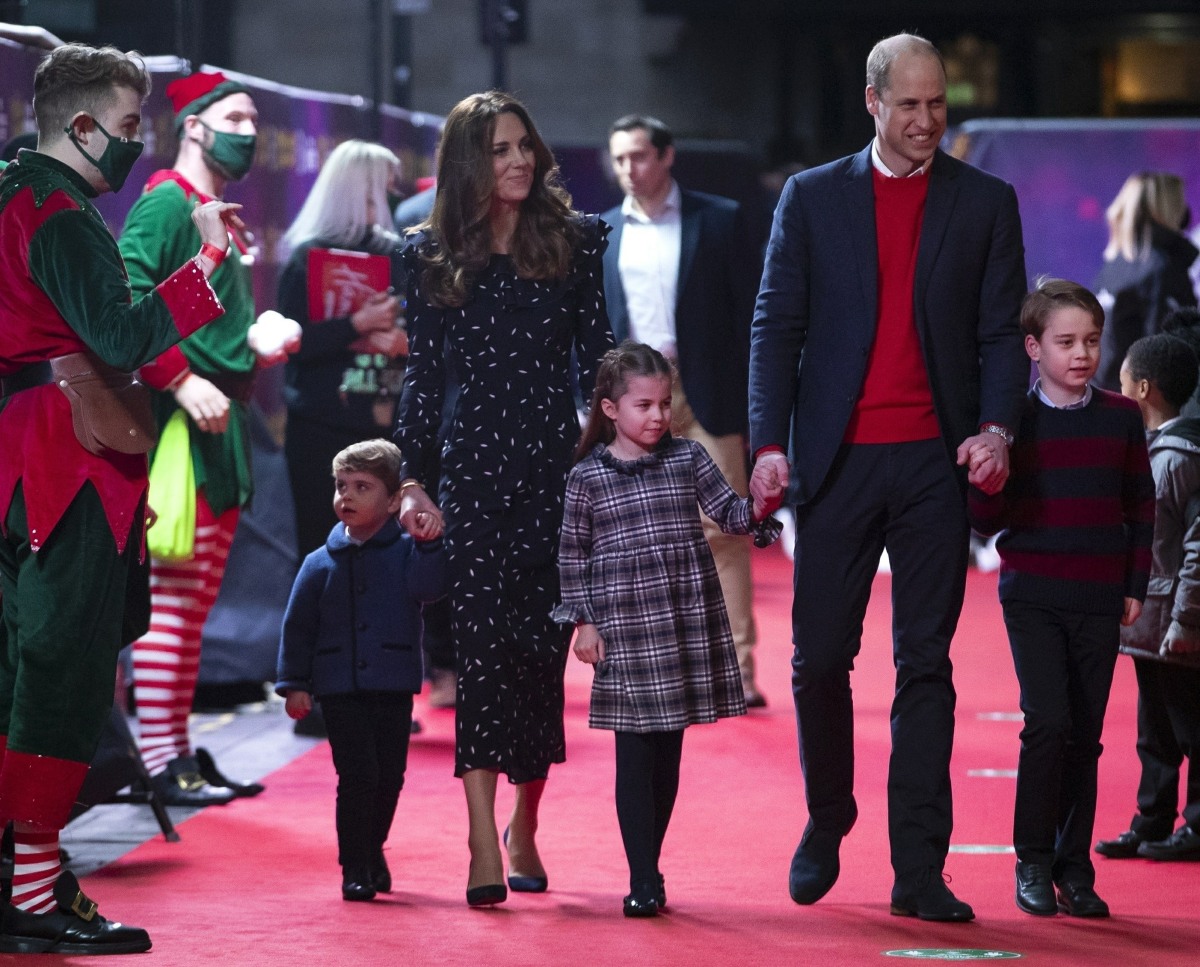 Photos courtesy of Backgrid, Avalon Red, Kensington Palace.