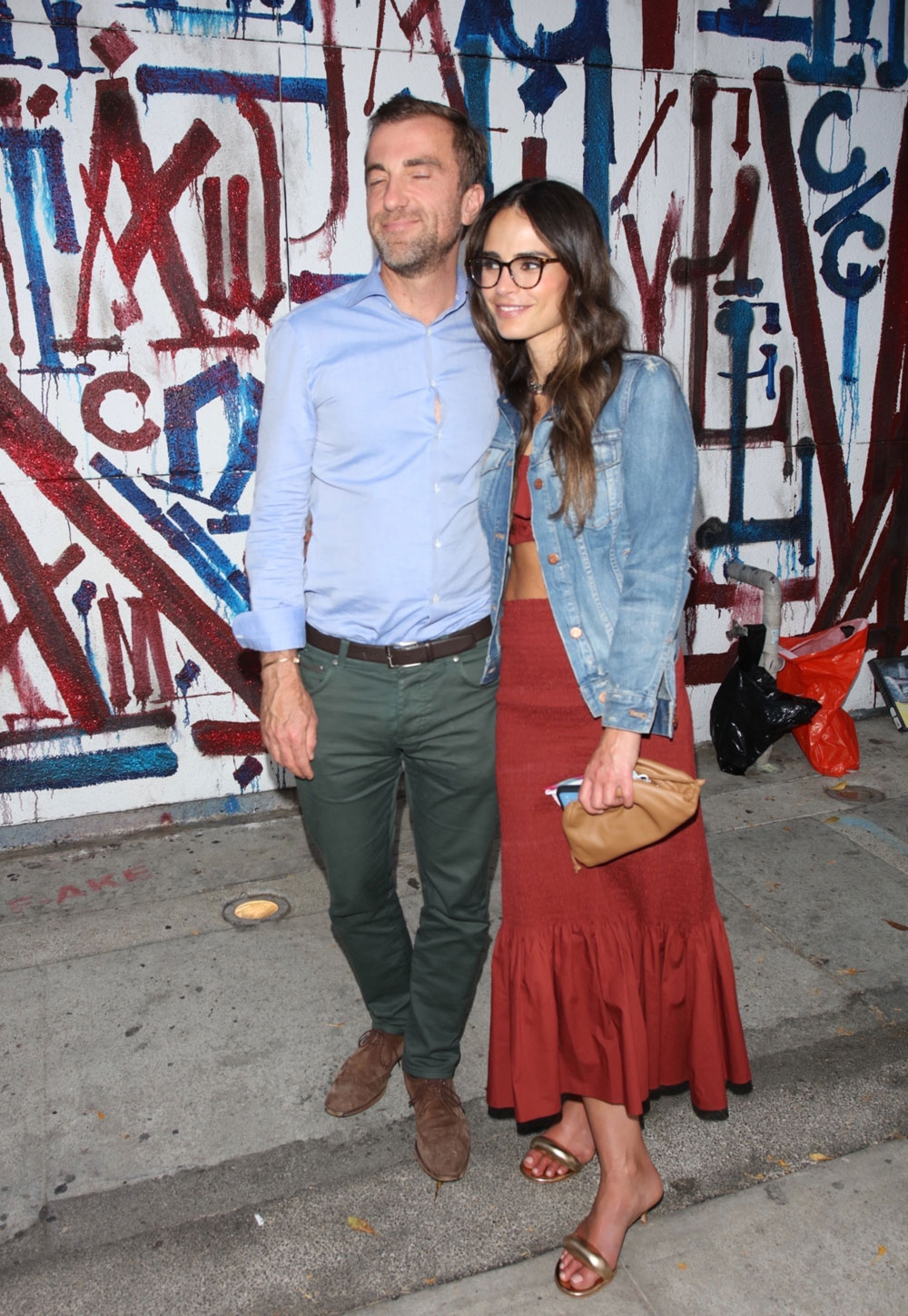 Jordana Brewster has a new first person essay for Glamour Magazine in which she describes the breakdown of her marriage to Andrew Form. They separated last summer after being married for 13 years. Jordana and Andrew have two sons together: Julian, 7, and Rowan, 5. Jordana is getting a lot of headlines for being open and honest about her eating disorders. People Magazine has more on that, she both binged and restricted during a time when she knew her marriage wasn't working and she and her husband were disconnected. I wanted to focus on how she described her new relationship with Mason Morfit, whom she calls the love of her life. Particularly how she explains the way they almost immediately got serious. Here's a segment from the essay where she talks about that.
So, toward the beginning of the pandemic, Andrew and I decided to separate. The combination of being apart for most of the year for many years and growing apart emotionally took its toll.

Mason and I had met once, while we were both still married, four years ago. At a lunch with mutual friends, he sat next to my then husband, and they talked about Hollywood. I'm always shy in new social situations, so I excused myself and wandered around Park City. But I took note of Mason; he was cute, charming. Shortly after that lunch I started following him on Instagram. I enjoyed his sweet, self-deprecating humor. His intelligence made him all the more attractive. He started following me as well. My heart would leap as soon as he liked a post or commented on something I'd written. We had similar backgrounds: We'd grown up abroad, ping-ponging from England to Brazil (me) and Indonesia (him).

Four days after I separated from Andrew, I was on a plane to San Francisco to visit this man I had met only once but who had stayed on my mind. I knew he'd been separated for two years. I wanted to see him, to confirm whether the image I'd built up in my mind matched reality. What I got was far more than I expected.

When I landed, Mason was at the bottom of the escalator, holding a sign with my name on it. My heart was fluttering like a hummingbird. I felt at once super panicked but also strangely grounded. I couldn't help but move toward him. He took me into his arms and we embraced. For five minutes. In our masks. Everyone at the arrival terminal walked around us. During a time when the world avoided all contact, when it was mandated that everyone stay six feet apart, Mason and I blended into each other. I thought, Please kiss me. And he did.

From that day on Mason and I saw each other every other week. We began thinking about how to blend our families. Therapists and friends urged us to slow down, to enjoy the time alone, but we knew this was right. I guess what didn't work for me last time was working for me now.

Friends asked me about my kids and the toll it would take on them. They saw my decision as sudden, impulsive. The problem was that they didn't know it was 13 years in the making. What seemed like a huge event was in fact a slow unraveling. They just didn't look close enough. That, or I'm a good actress.

In my 20s and most of my 30s, I second-guessed every move or decision I made. In my 40s, I know what I value and am proud of decisions I can make on my own. My newfound security helps my kids in the long run. I know that in my heart. I also feel like I finally have a partner.
While she takes pains to say the breakdown of her marriage wasn't her ex husband's fault, she also sounds like she's shading him by saying she finally has a partner. The timeline doesn't add up for me. Jordana met Mason once when they were both married to other people, she added him on Instagram and they liked and commented on each other's posts for a few years. Then she flew to meet him four days after she was separated? They must have been flirting pretty hard over Instagram. Some people consider it cheating when you're not working things out with your partner and spend a lot of emotional energy on someone else. I'm not saying that's what happened, just that this story doesn't make sense unless she's been communicating with him for years.
A lot of people say "when you know you know" and it happens this way for some couples. It sounds like Jordana's friends were just looking out for her by telling her to take her time.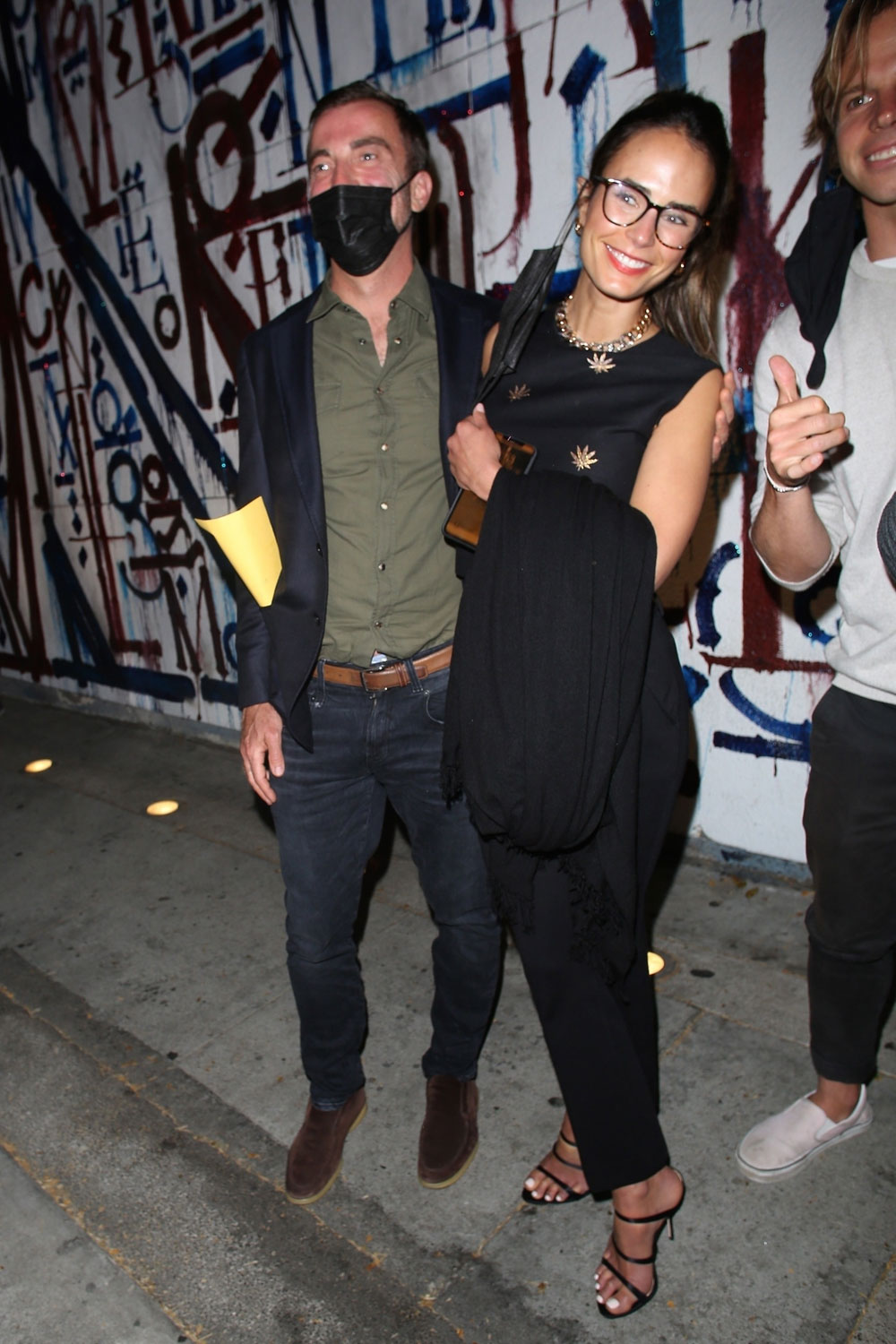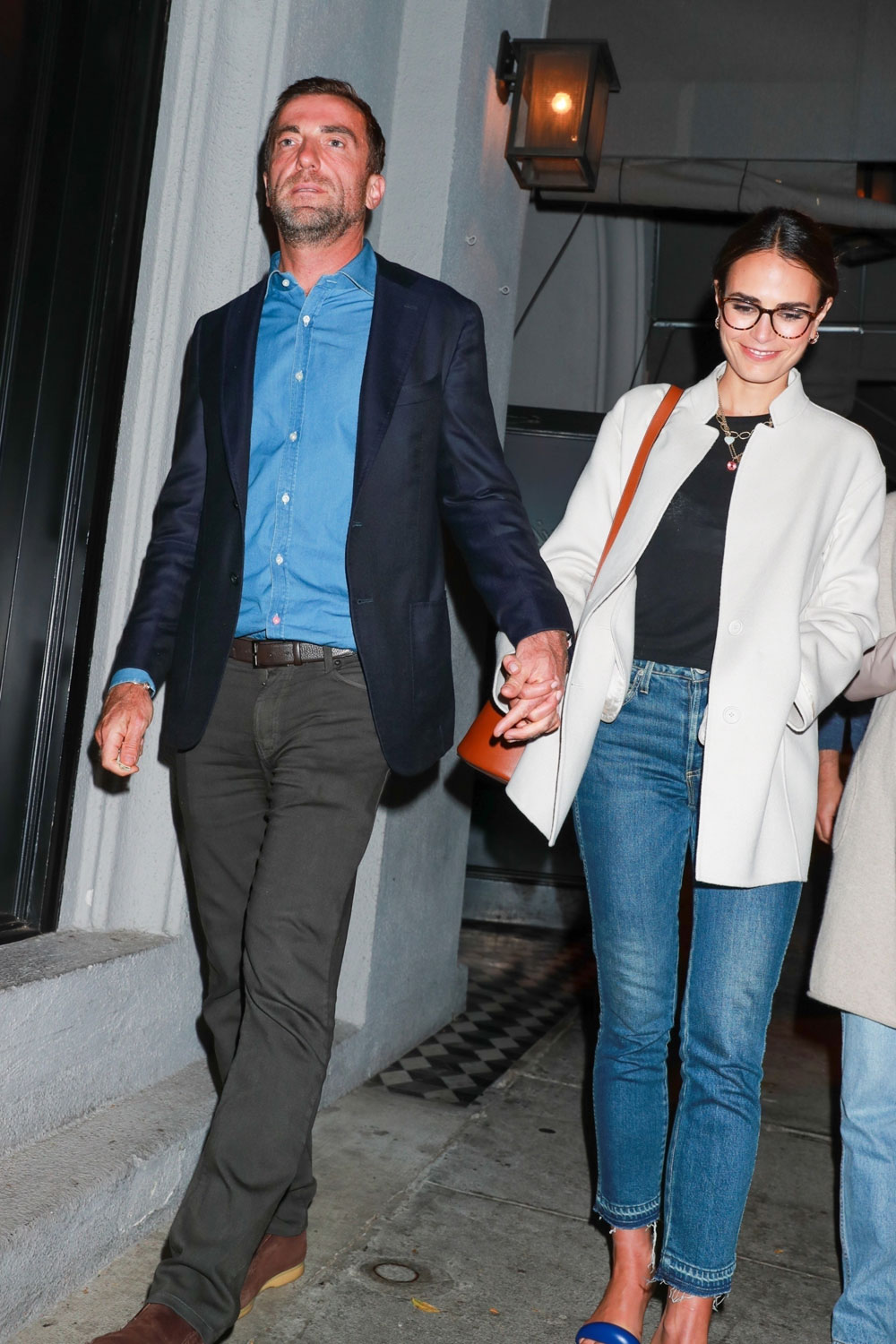 Jordana and Mason got out to paparazzi hotspot Craig's quite a bit. Photos credit: Backgrid