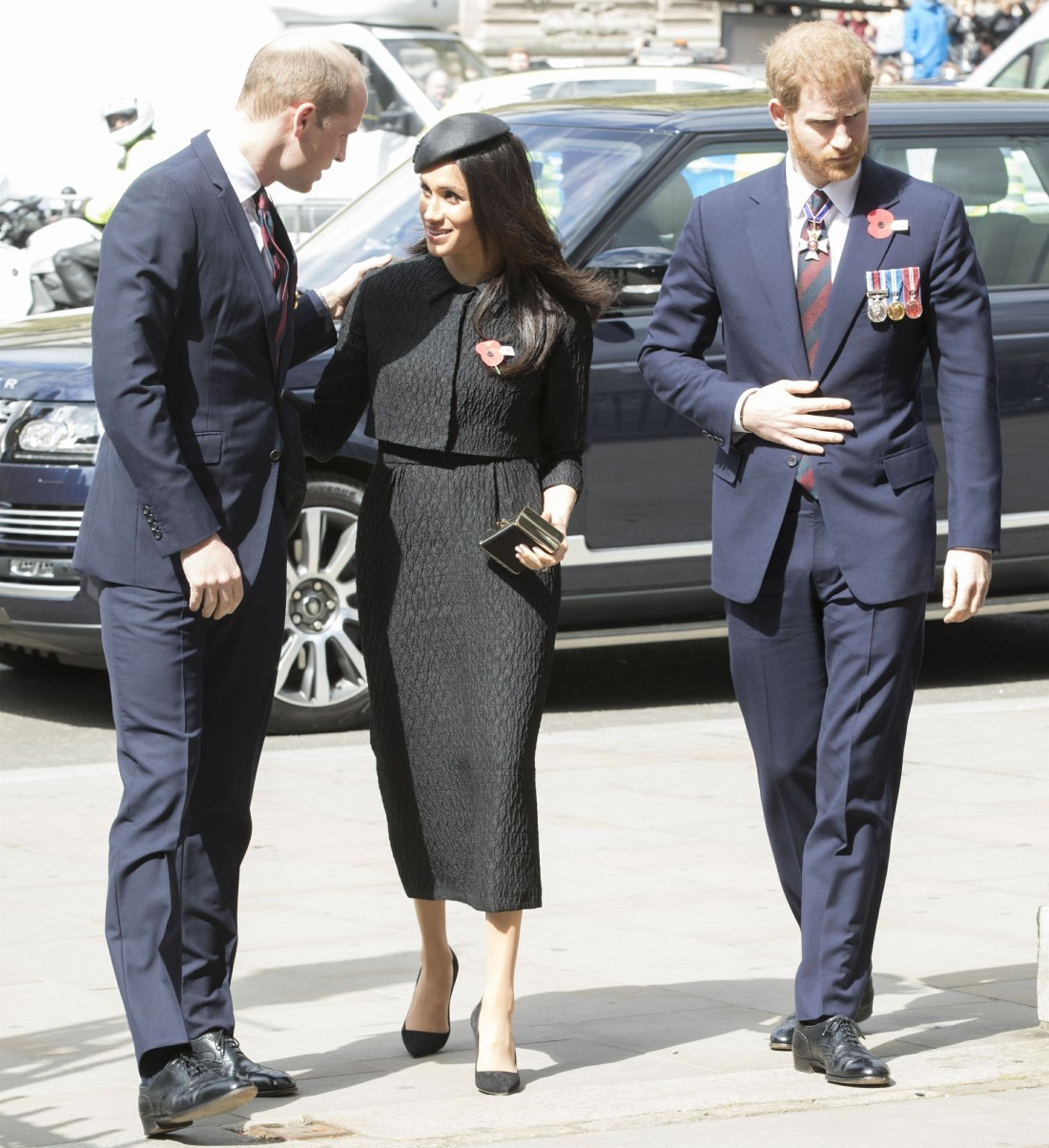 Robert Lacey had a new piece in the Daily Mail, which basically reads as his final word on the new version of his book, Battle of Brothers. Lacey is trying to keep up to date on all of the comings and goings and of course he sounds incredibly out of touch and patronizing. I don't doubt that he has some well-sourced tea, but I just think his sources are almost entirely made up of Prince William, William's staff and Harry's old friends who hate Meghan. The crux of this Lacey piece is that there are forces at work, behind-the-scenes, trying to get Harry and William to reconcile. Which won't happen if William keeps telling Lacey that Meghan is a sociopath, a bitch and "that bloody woman." Some highlights from Lacey's DM piece:
William & Harry fought after Philip's funeral: Hopes were dashed within minutes of the siblings getting inside the castle and beyond camera vision. They started quarrelling again. 'There they were, at each other's throats as fiercely as ever,' relates one long-time friend with a tired and helpless shrug. 'The rage and anger between those two has grown so incredibly deep. Too many harsh and wounding things have been said.'

Will & Harry's friends are plotting: The oh-so-unforgiving and unforgetting brothers are surrounded by a network of devoted friends and a few family members who are working seriously to ease the path to a truce. And their efforts are matched by deliberate and constructive initiatives being think-tanked inside the Palace. There is a peace plan in action — several plans, in fact.

Harry's "friends" see why William hates Meghan: Sussex supporters have noted the bizarre combination of self-promotion and self-pity that characterises Meghan, and can see why it has infuriated William. 'Meghan can be a 500 per cent nightmare,' some close friends of Harry are among the first to admit. 'The never-ending PR. She's just so . . . American!'

The Cambridges' friends acknowledge that they're terrible: On the opposite side, friends of William and Kate are willing to concede the jealousy the Cambridges once felt at being overshadowed by the megawatt younger brother and his wife. History will reveal, they agree, how their friends William and Kate were guilty of some 'sharp-elbowed' tactics in seeking to keep Harry and Meghan in their place.

Harry is homesick? 'Homesick Harry' has been calling UK pals mournfully in recent weeks, since his public complaints against Prince Charles were so poorly received. The Palace adds its own warning shot across his bows. 'There is sharing,' says one senior source with emphasis, 'and then there is over sharing.'

Harry wants to reconcile? I'm told that Harry has been telling friends he would like to reconcile, and is willing to admit some of the missteps he has made. Then he recalls one particular insult or other, as he perceives it, that his brother or family made against Meghan, and he flares up again — ever Mr Combustible.

William can't give up his hatred of Meghan: William's friends similarly try to point out to him the Cambridge version of the bottom line. The House of Windsor simply cannot afford to go on ostracising the only mixed-race members of the clan. William has no choice, for example, but to swallow his pride and smile beside Meghan on next year's Platinum Jubilee balcony. According to one of my sources, it's been pointed to him that everyone has a difficult sister-in-law. William's response was to nod his head in sage acceptance. Then suddenly he broke out angrily. 'But look at the way that bloody woman treated my staff — merciless!'

Charles, meanwhile, is obsessed with Camilla: 'The main thing Charles wants is for the pair of them to smile on Camilla becoming his full Queen Consort [instead of Princess Consort, as officially pre-ordained at present],' says one friend. 'He's fixated about it — something he never stops trying to negotiate with both of them. But they will never say 'Yes' to Camilla taking the place that should have been filled by their mother.'

Courtiers working to broker peace? The top figures in Buckingham Palace are working flat out to bring an end to the present emergency — and make no mistake, they view it as little less than that. Sir Edward Young, the Queen's private secretary, is organising the impressively rapid sequence of Palace responses to the damage done by the Sussexes' session with Oprah.

On the bullying accusations: Harry and Meghan, I am told, have drawn up a 30-page dossier in justification of their treatment of staff, setting out precise details of why they parted company with certain personnel. These are murky waters, and who can tell what resolution may be achieved? 'We will not be providing a public commentary,' remarks one Palace source. 'It will take as long as it will take.'
One, it's asinine to claim that Buckingham Palace higher-ups are plotting to force the brothers to reconcile, especially since those same senior courtiers are the very ones smearing Harry. Most recently, those are the same awful people who threw a week-long hissy fit about Lilibet Diana's name, and they were leaking against Harry to the BBC! Buckingham Palace, Clarence House and Kensington Palace are ALL addicted to the Sussex drama because when people are paying attention to the Sussexes, all kinds of other controversies and dramas can be hidden away.
Two, the whole thing about "everyone has a difficult sister-in-law" is gross, as is "that bloody woman." It's been years now, and it says something to me that everyone over there on Salt Island (especially William) is still so focused on the idea that Meghan is the root of all of this. They think that if they can "remove" Meghan from the equation somehow, then everything will be as it was. They can't deal with the fact that Harry has no desire to play their stupid games anymore, with or without Meghan. If William was actually smart or diplomatic or not engorged with childish contempt, he would see that literally the easiest way to reconcile with Harry is to reach out to Meghan and make peace with HER first. Of course, William would never.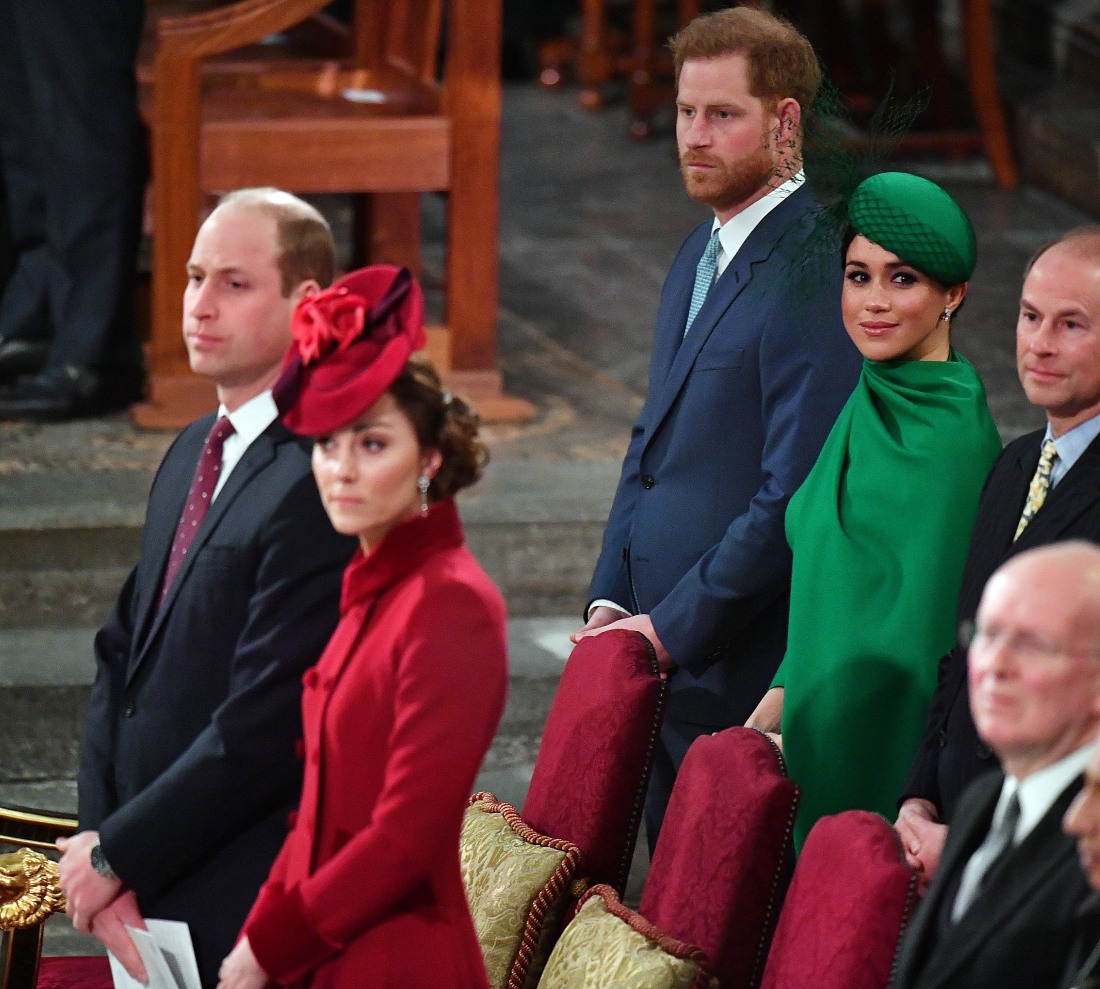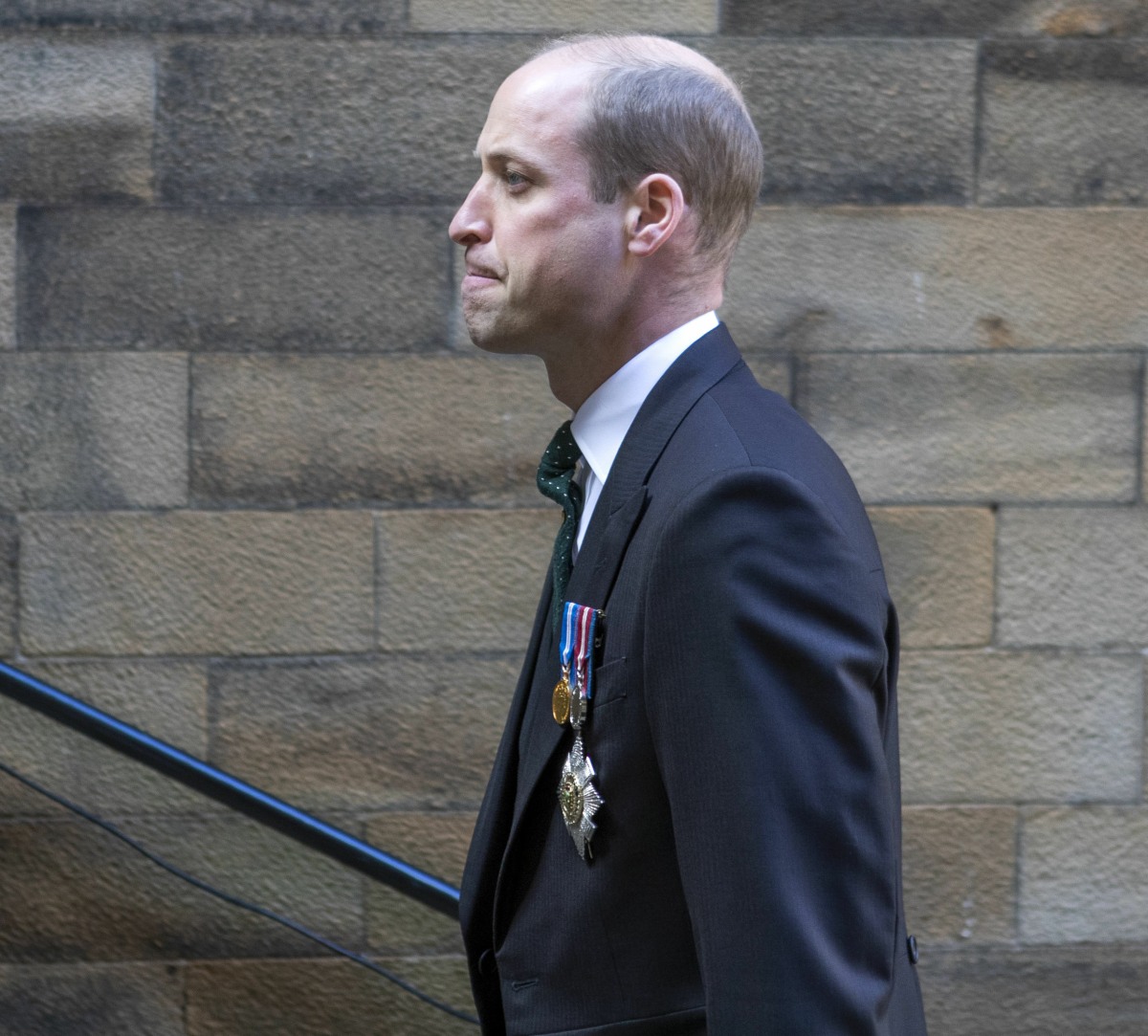 Photos courtesy of Avalon Red, Backgrid and WENN.