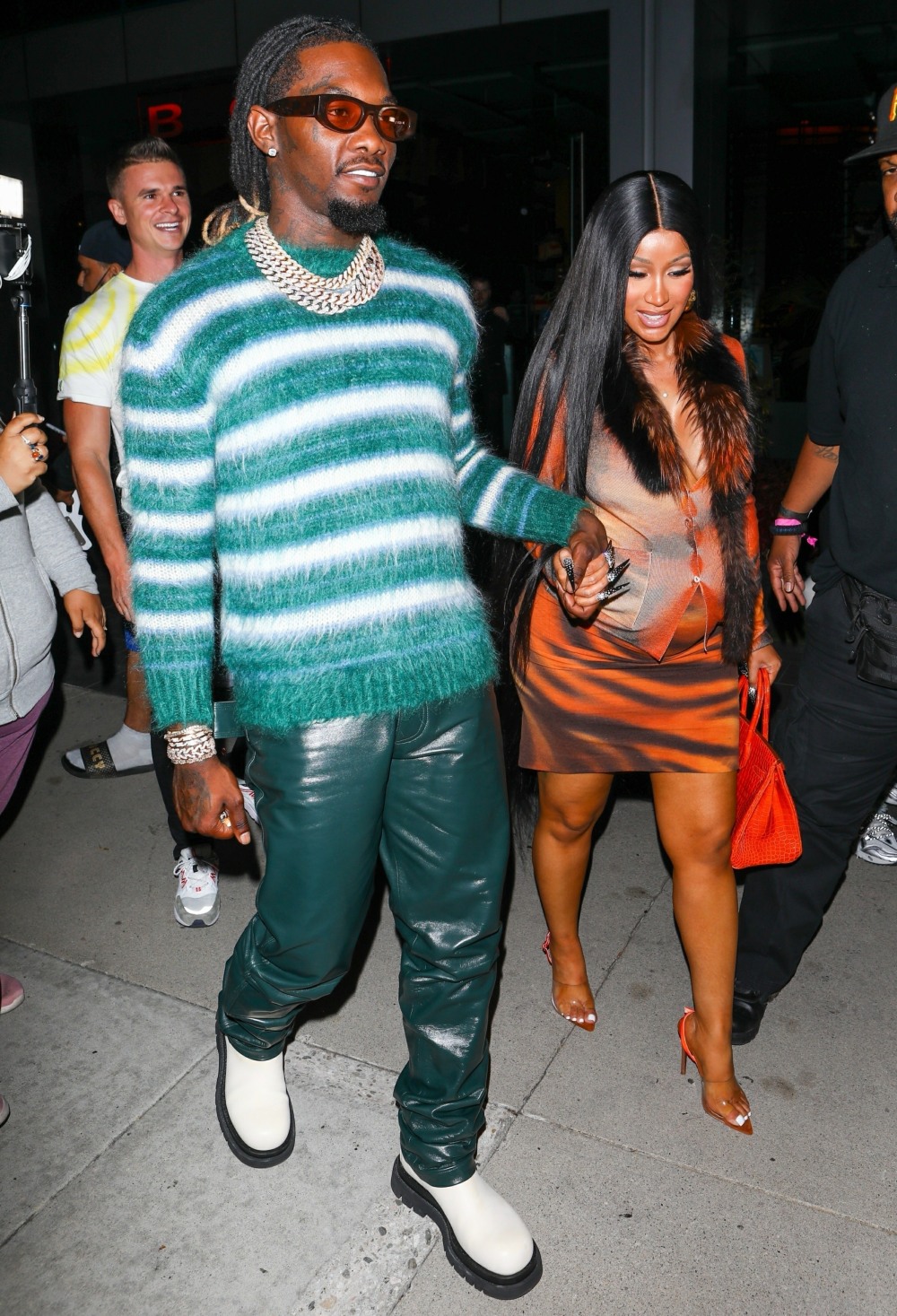 There's a celebrity trend which I think has gone somewhat unnoticed: pregnant women recycling older, no-bump photos for their social media as a way to hide their pregnancies. Mindy Kaling did that with her second pregnancy. And I think Cardi B has been doing that too. Cardi keeps up with her social media, posting "new" photos at least once a week. Except I think most of the photos in recent months were recycled, or there were strategically placed Birken bags over her midsection. Interesting!
Anyway, yes, Cardi is knocked up again! She got back with Offset about two months after breaking up with him last fall. And he must have promptly knocked her up as soon as they were formally back together. I hate when guys do that. When they cheat and the woman dumps them and somehow they manipulate their way back into a woman's life and get her pregnant right away. It happens all the time. Ugh. Anyway, congrats to them, I guess. Cardi revealed her bump at the BET Awards, during Migos' performance. The video of the performance, with Cardi coming in around the 3:40 mark, with her cute little baby bump.
Cardi hadn't walked the red carpet of the BET Awards, so this was the big bump debut, this performance. It was very Beyonce to do that on-stage! It was cute though. Seconds after Cardi got off stage, her team released the "bump confirmation" on her social media, which just consisted of a photo of Cardi mostly naked (I won't link to it, but you can see it on her social). After the BET Awards, Cardi and Offset went out to dinner and they got swarmed by paparazzi (the photos in this post). Sigh… I hope she's okay and happy about all of this.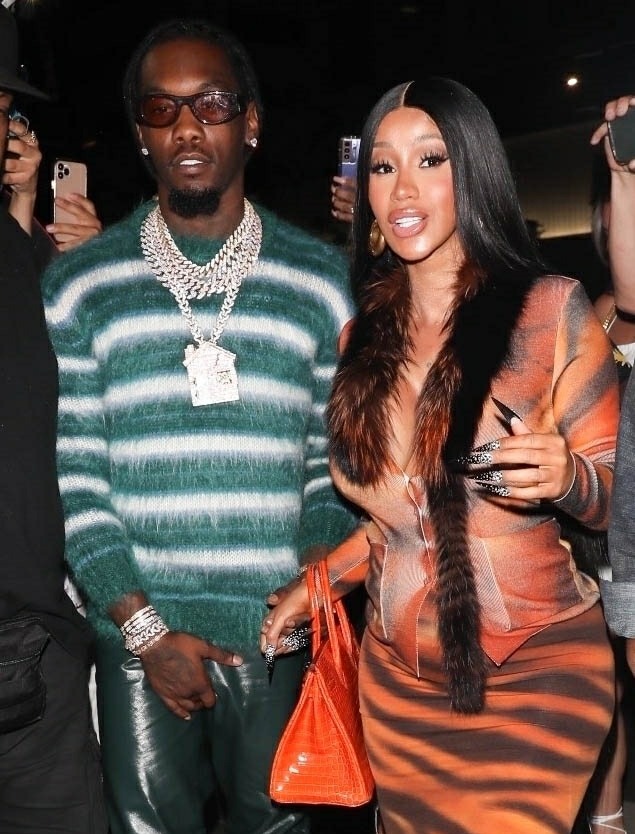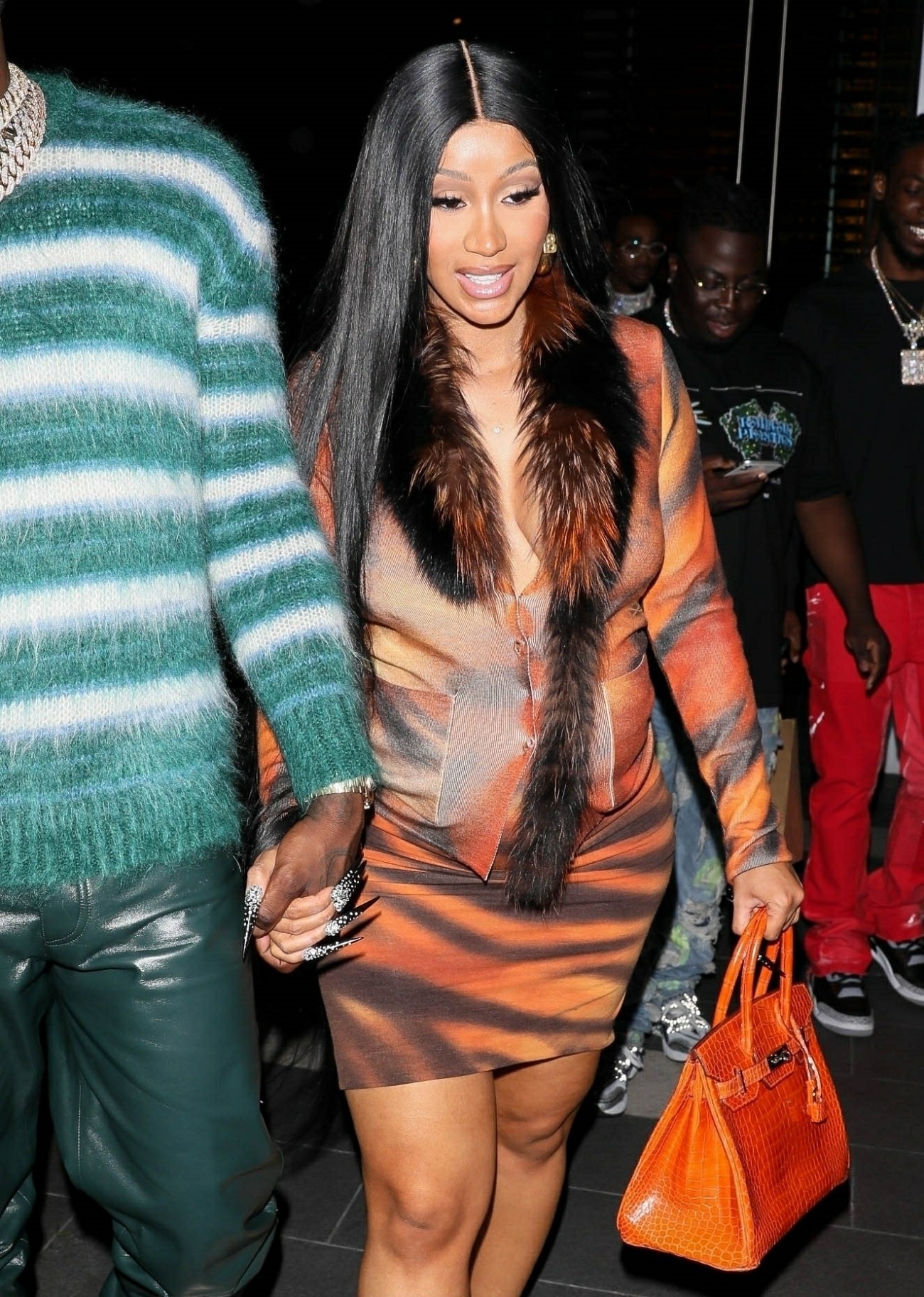 Photos courtesy of Backgrid, Getty.