Olivia Rodrigo is the biggest thing to happen to the music industry since… Taylor Swift, probably. Or maybe Lorde or Billie Eilish. Olivia's "Drivers License" became a huge hit, and people are obsessed with her full album, Sour (and the second single, "Deja Vu"). Olivia made a concert film called Sour Prom, and the promotional images for the concert film have Olivia dressed up like a sad prom queen, complete with messy, running eye makeup and a tiara. Well, Courtney Love believes that Olivia has copied the look from Hole's album cover for Live Through This, which featured a sad prom queen too. Courtney is demanding Olivia send her flowers and a note of apology for it.
Courtney Love has called out Olivia Rodrigo for allegedly "stealing an original idea" from her. The former Hole singer brought to light the similarities between the cover art of the band's 1994 album, Live Through This, and Rodrigo's new promotional photos for her upcoming Sour Prom Concert Film on social media.

"Spot the difference! #twinning! @oliviarodrigo," Love, whose name was trending on Twitter throughout the day on Sunday (June 27), first quipped on Instagram on Thursday (June 24). She included a winking face and two queen emojis. Rodrigo left a single comment on Love's post: "love u and live through this sooooo much."

"Olivia – you're welcome. My favorite florist is in Notting Hill, London! Dm me for deets! I look forward to reading your note!" Love replied to the "Drivers License" singer. Billboard reached out to representatives for both Love and Rodrigo for further comment on Sunday. Love's mention of flowers and a note was in reference to thoughts she was simultaneously leaving on her official Facebook page, where she continued the conversation about Rodrigo over the weekend.

"it was rude of her , and geffen not to ask myself or Ellen von unwerth . It's happened my whole career so I d c . But manners is manners !" Love said in reply to one follower on Facebook. Geffen Records is Rodrigo's current record label, and Unwerth was the photographer behind the cover of Live Through This. In another Facebook comment, Love said, "Stealing an original idea and not asking permission is rude. There's no way to be elegant about it . I'm not angry . It happens all the time to me."

"But this was bad form," she noted. "That's not bullying or bomb throwing . This persons music has nothing to do with my life . Possibly never will . It was rude And I gave every right to stick up for my work . Don't gatekeep me ! I'm honorable as f— to my fellow artists , and I expect the same ."

"It's on GEFFEN," Love added in another comment thread. "I've informed her I await her flowers snd note . I sure hope it's long . Does Disney teach kids reading and writing ? God knows. Let's see . Yes this is rude. Rage inducing ? Honey if I had a dollar for everyone this happens ? I'd be real rich !"
People were mad about this and they were arguing on Twitter over the weekend. Before this happened, Olivia had posted some "inspo" photos on her IG Stories and one of the inspos was the film version of Carrie, with Sissy Spacek as the bullied, telekinetic prom queen. Carrie was clearly one of the main inspirations for Courtney as well, and it's not like Courtney "owns" the prom queen visual. That being said… while Courtney was rude, I actually think she has somewhat of a point? It's clear that the Hole cover probably was one of Olivia's inspirations too? It's clear from Olivia's comment on Love's IG that Olivia is familiar with the album, so we can't really argue "it was clearly way before Olivia's time." IDK. The Live Through This cover was iconic. Live Through This was released in 1994. Olivia was born in 2003. Just FYI.
not courtney love thinking olivia "stole" her idea when olivia literally posted these pictures on her story hinting towards her inspo for her Sour prom concert film pic.twitter.com/VyNdnN4k9Y

— livy (@whiteflowersz) June 27, 2021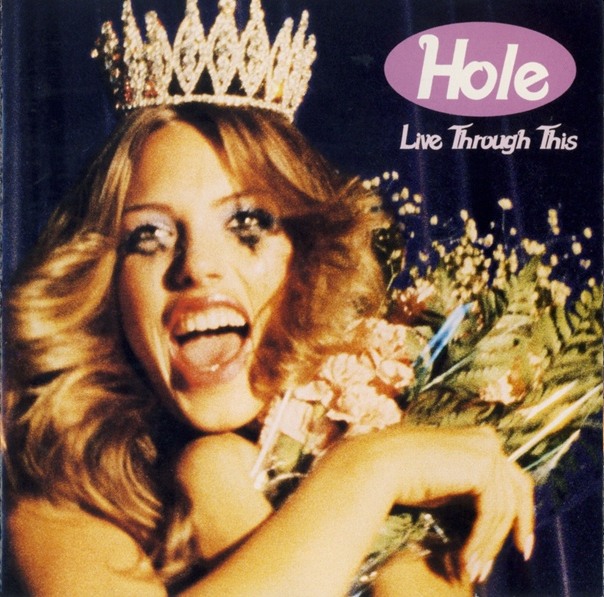 Photos courtesy of Avalon Red, Instagram.