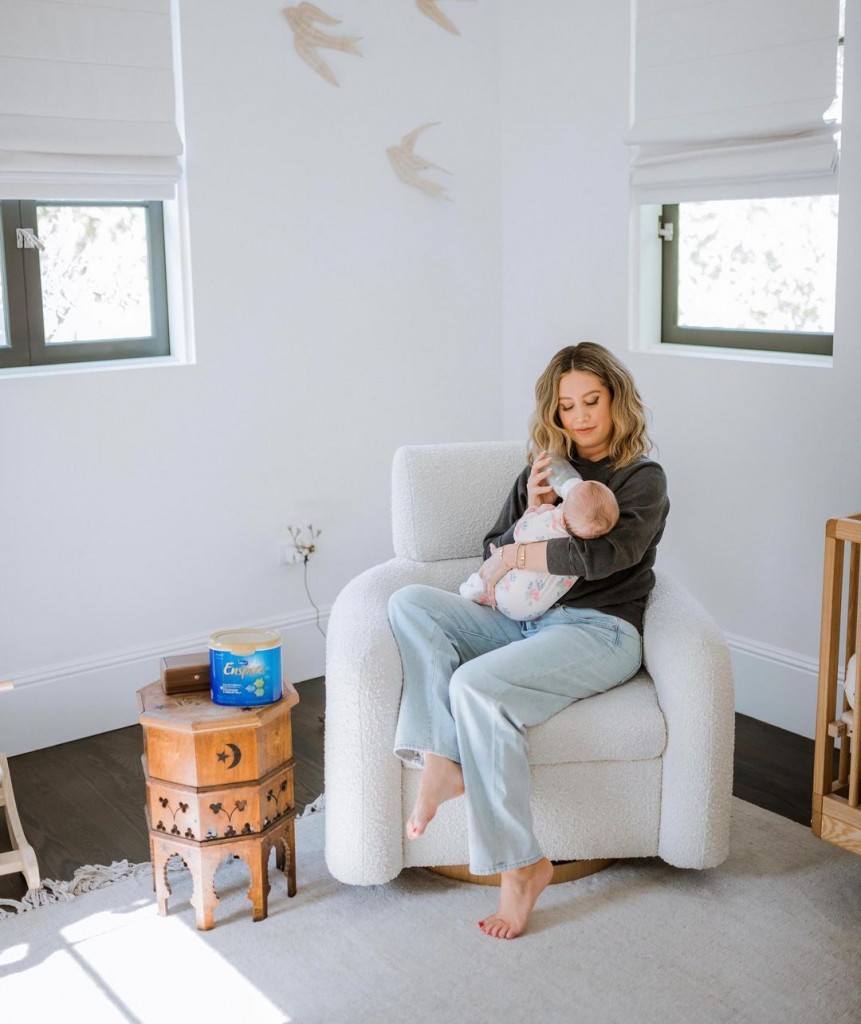 Ashley Tisdale gave birth to baby Jupiter Iris last March. Ashley's been sharing both the ups and downs of becoming a mom, from making the choice to wait to start a family to being uncomfortable with pregnancy weight gain. In her latest essay for her blog frenshe, Ashely discusses breastfeeding and why she decided to switch to formula. It started when Jupiter didn't take to breastfeeding as easily as Ashley has anticipated. However, like a lot of new moms, Ashley had no idea breastfeeding could be a difficult and painful journey for some.
I wish someone would've told me how hard breastfeeding really was. You see your friends who are new moms feeding their babies make it look so easy. But no one tells you how hard it really is. I think there's this pressure around the subject of breastfeeding, and that those who do it are the best moms, but that's not true. Our journey started on day one in the hospital when Jupiter was having trouble latching.

I probably should've taken that as a hint, but instead I kept on trying, even though I could tell Jupiter was frustrated. This made me upset because I just wanted to have a good experience with feeding her for the first time. Now, let's cut to day four of me pumping milk. At this point, I was so over trying to figure out the latch and was giving her breast milk by the bottle. Thankfully, she LOVED the bottle. That was the moment I realized that maybe breastfeeding isn't meant for us. I pumped all day, and never looked forward to pumping. I would look at the pump like it held me back from really being in the moment with Juju and enjoying my first weeks of motherhood. At that point, I turned to my husband and said " I feel like we're striving and not thriving with this breast milk situation." I was determined to make it work, but all I truly cared about was Jupiter having a good experience with feeding and getting the best nutrition.
We've discussed how difficult breastfeeding can be. A few of you know my story. I'm an advocate for Fed is Best. I was able to breastfeed, but it was not a great experience for me. I have friends that couldn't breastfeed, and it really affected them. I have other friends who were able to and loved every moment of it. Like every aspect of raising a child, it's a completely unique experience for each person. I am always very happy for moms that breastfeed and love it because it is a beautiful moment between mother and child. I'm not jealous, just happy for them. But it's important to discuss that not everyone has a good experience with it.
Ashley said no one told her how hard it can be, and I believe her, it's rarely discussed. I had friends who struggled with it while I was pregnant, which was the first time I'd heard about it. It's hard to bring up the negative stuff with expecting moms because you don't want to scare them. At the same time, it helps just in case. When high profile folks like Ashley discuss these topics it helps the discussion filter down.. It sounds like Ashley figured out quickly that a bottle was her best option, but many overtired moms keep trying because the messaging says they should. Nobody wins if the baby is not getting the nutrition they need. I'm glad Ashley has found a happy feeding balance and sees that the time with her baby is just as beautiful with a bottle.
Also, Ashley did a really cute Fathers Day post for her husband Christopher French with lots of pics of him and Juju. You can see that here.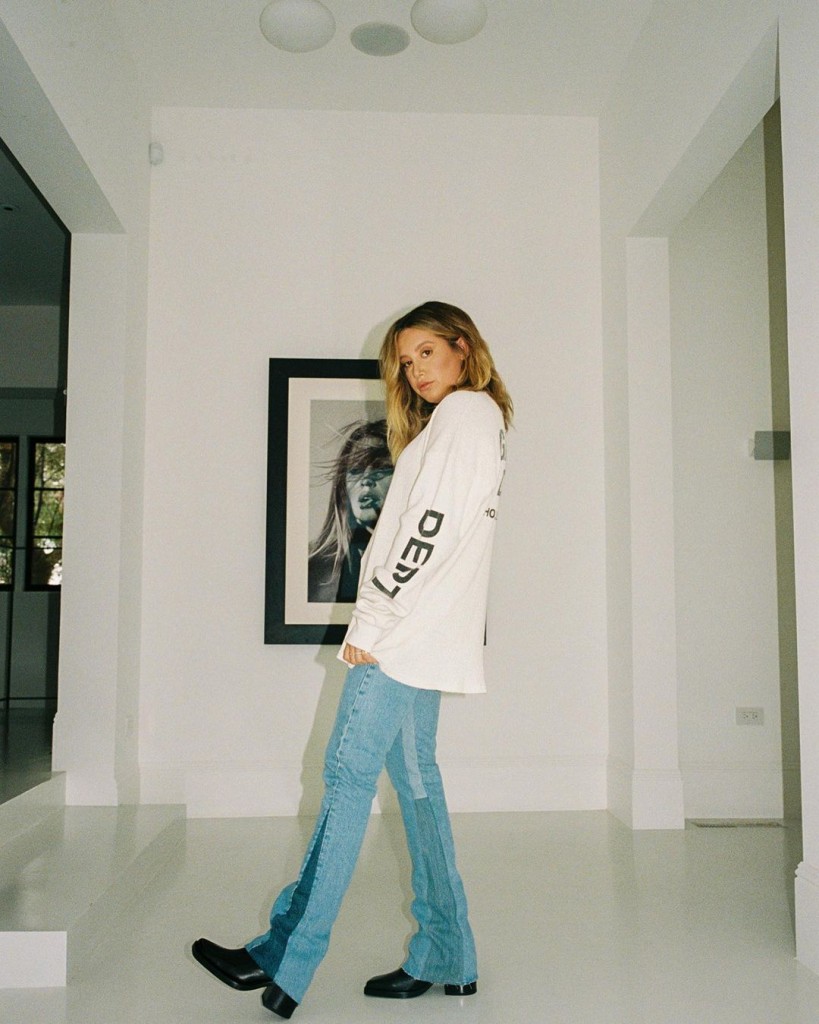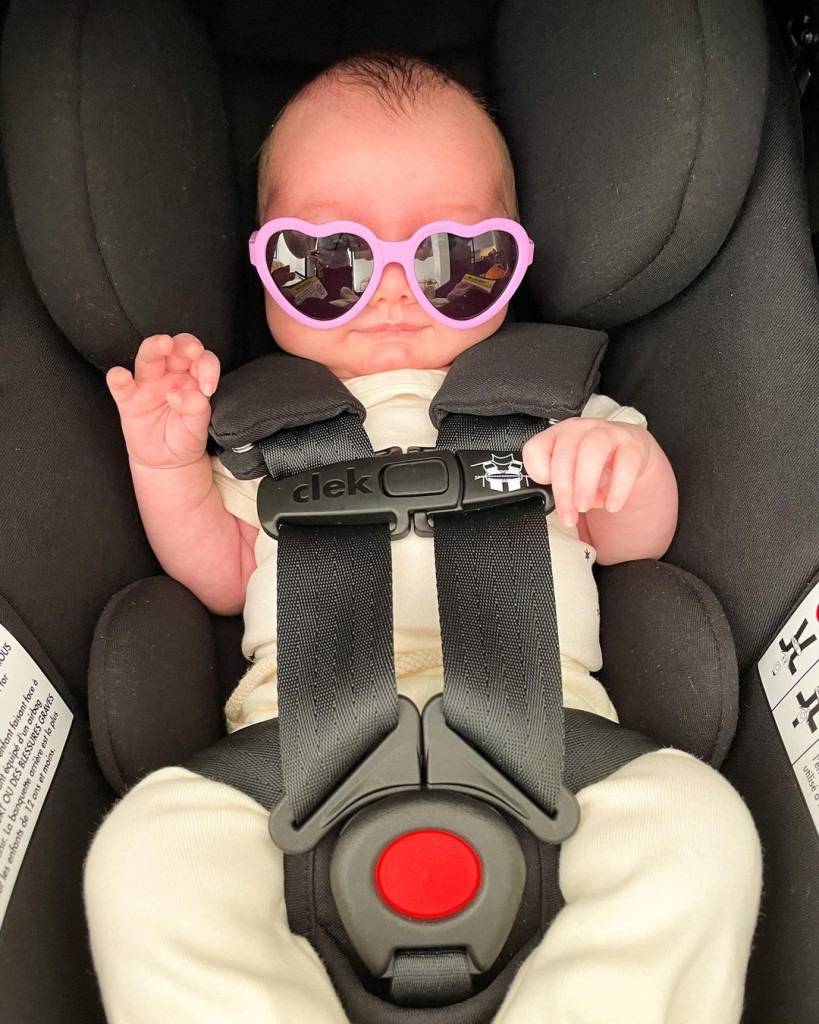 Photo credit: Avalon Red and Instagram