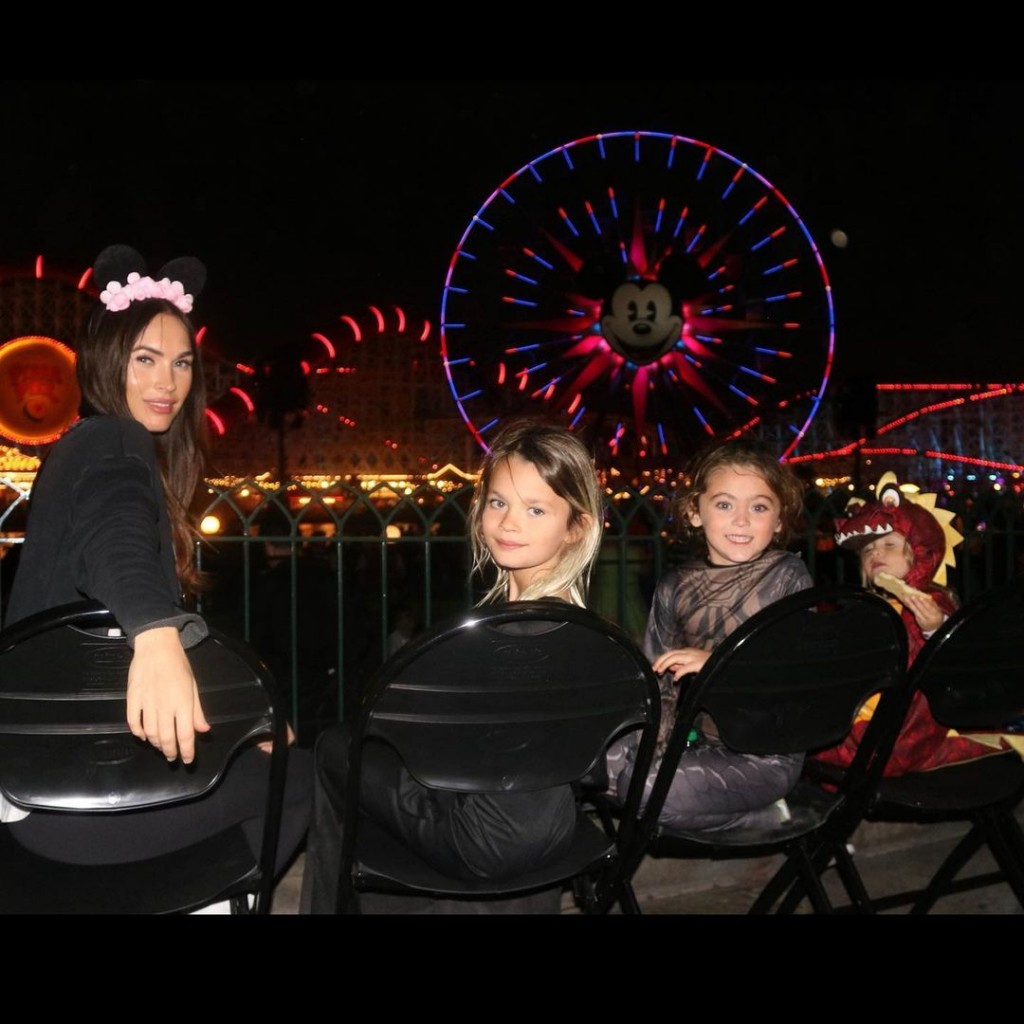 Megan Fox has a new movie out called Till Death. It's a return to horror for Megan and the trailer looks pretty good. While talking about the film with Jenna Bush Hager and Savannah Guthrie, Megan said she found it "hilarious" as well as scary. I saw Ready or Not recently and enjoyed it so if it's funny like that, I'm in. During her interview on Today, Megan's three boys, Noah, Journey and Bodhi, kept sneaking across the background. It was really cute because I think they thought they were actually being sly in their maneuvers. Jenna and Savannah found it a riot and kept pointing out every time one would creep behind Megan. As her little sneaks scampered in the background, Megan got emotional about how fast their childhood is going by. She said she wished she could send them back to toddlerdom every once in a while, because they "grow up so fast."
Megan Fox has been upstaged by her most adorable costars yet.

The Jennifer's Body actress, 35, gave a surprise glimpse at her home life on Monday when her kids crashed her Today interview, crawling in and out of frame with very little stealth.

"They just woke up. It's 7:30 here. So, they woke up a few minutes ago, and it just is what it is," the proud mom told co-hosts Jenna Bush Hager and Savannah Guthrie. "You always have to make it work."

"I'm in the house that we're staying in right now, this is the living room area," Fox explained. "And they all fell asleep on the couch last night, watching a movie. So, they just woke up."

"I wish there was a way – I'm sure a lot of moms feel this way – where you could, just every once in a while for a day, put them all back at that 2, 3-year-old period," she said of her kids.

"It's hard to watch them grow up so quickly. I actually struggle with that a lot, I cry about it all the time, because they grow up so fast," Fox admitted. "My phone will send me pictures of them when they were younger, and it's hard to look at it. It's painful to love something so much. But I have three boys. They are hilarious. They don't listen to me at all."

"I also feel like no matter how engaged you are or how hard you were trying at the time, you always look back, and you're like, 'I could have been more present' or 'I hope I was grateful for this while I was in that moment, 'cause I'll never get that moment back,'" she continued, pointing to her kids in the background.
Megan's boys are all under 10. I don't know that I quite feel the need to send mine back to being toddlers, but I do get pangs of nostalgia when I see the computer photos Megan talked about. Mine come on as a screensaver and occasionally one will hit me in just the right way. But my feelings are closer to what she said later, about worrying that I wasn't present enough when the kids had that exuberance for life. I don't know much about Megan, but I feel like if she's examining herself now with the questions of whether she was present enough, she probably was. Most truly absent parents don't recognize it until the children have moved out, if at all.
Megan answered a few questions about her relationship with Machine Gun Kelly too. She said being a target for the paparazzi wasn't "preferable" but "so far so good." Kelly is a pretty dedicated father to his 11-year-old daughter Casie. Again, I don't know much about them but if they have parenting as a priority, that's a pretty good commonality for a couple.
Here's the clip of Megan on Today: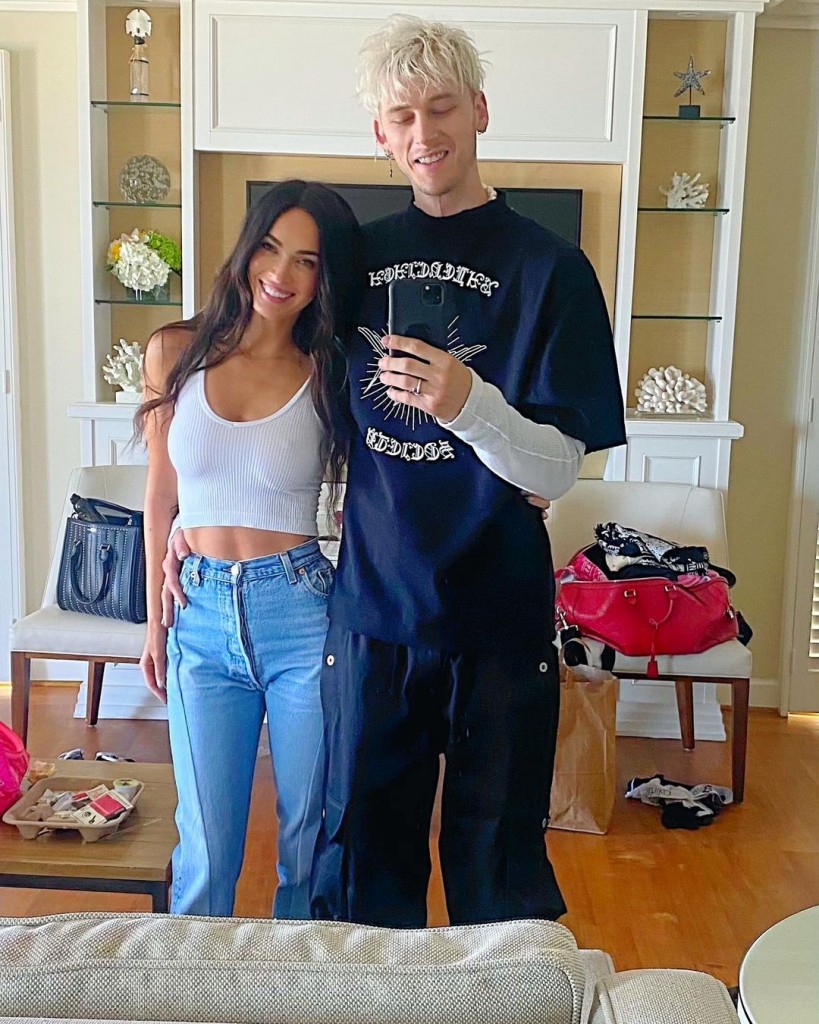 Photo credit: Instagram