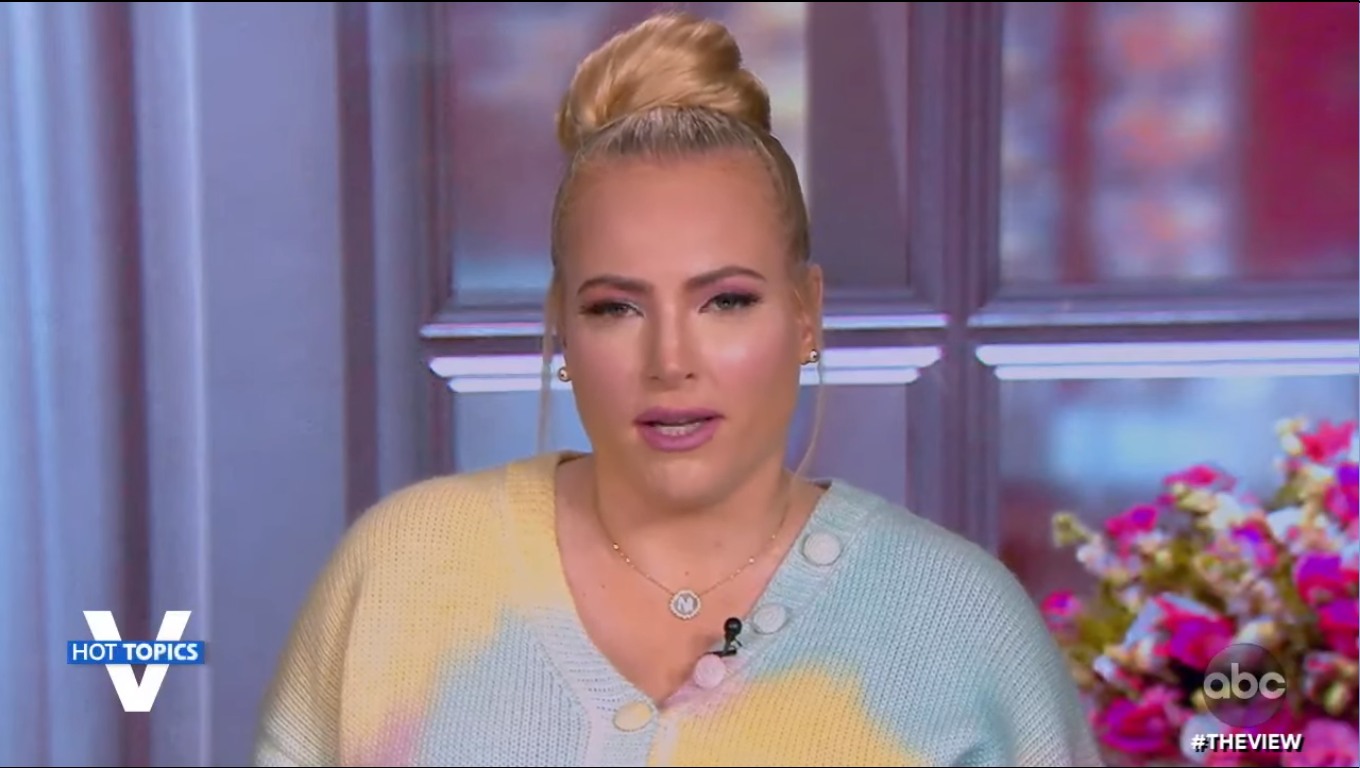 Meghan McCain is an asinine person. She couches her entire worldview in racism, lies and contempt. Her coworkers on The View hate her. Whoopi Goldberg's health is suffering because Meghan is so awful. It feels like every week, there's some terrible new Meghan McCain story about how she acted hateful or lied a bunch of times on The View. People have been calling for her to be fired for years. And now, finally, Meghan might be leaving The View? Of her own volition, of course.
Meghan McCain is bidding farewell to "The View," according to a new report. The conservative co-host is set to announce her resignation on Thursday morning's show, ending her four-season run at the end of July, according to the Daily Mail.

"We have tried to keep her, but she is adamant that now is the right time for her to leave," a Disney source told the Daily Mail. The 36-year-old still had two years left in her contract, according to the report.

At the beginning of the year, McCain sounded like she wasn't planning an imminent exit from the talk show — while discussing her regular on-air clashes with more liberal "View" co-hosts, most notably Joy Behar.

"Because whether we like it or not, I'm not going anywhere on the show, Joy's not going anywhere on the show, we all have to live and co-exist together just like Americans right now," she said on "Watch What Happens Live With Andy Cohen" in mid-January, "which is a little deeper of an answer, but we're all going to try and co-exist and I really want to have us all move forward."
I hope this is true. She had a baby last year, so maybe that will be her "excuse," as in "working motherhood is so hard y'all, I need to quit this show and work on my conservative mommy-blog!" The blog will be called My Father Was John McCain. Anyway, if this is true, I hope Joy Behar and Whoopi are popping champagne as we speak.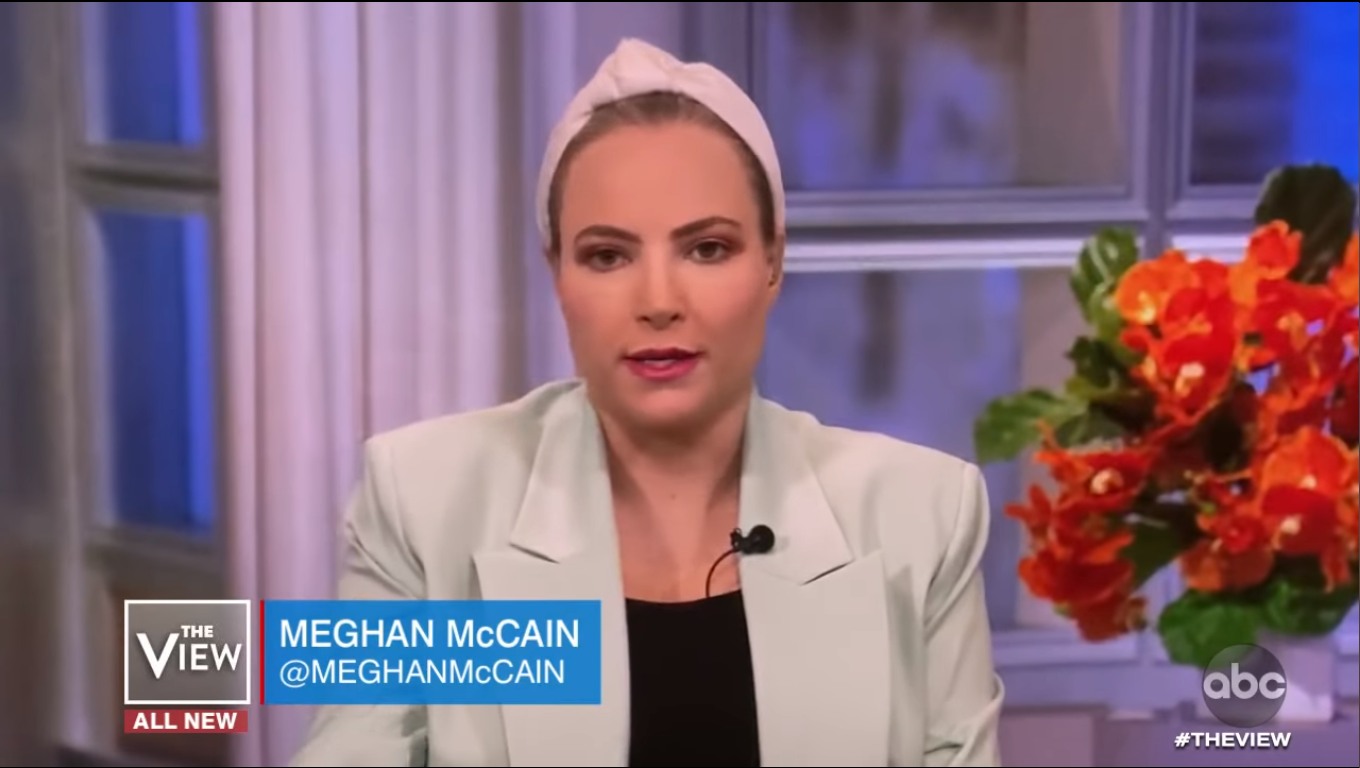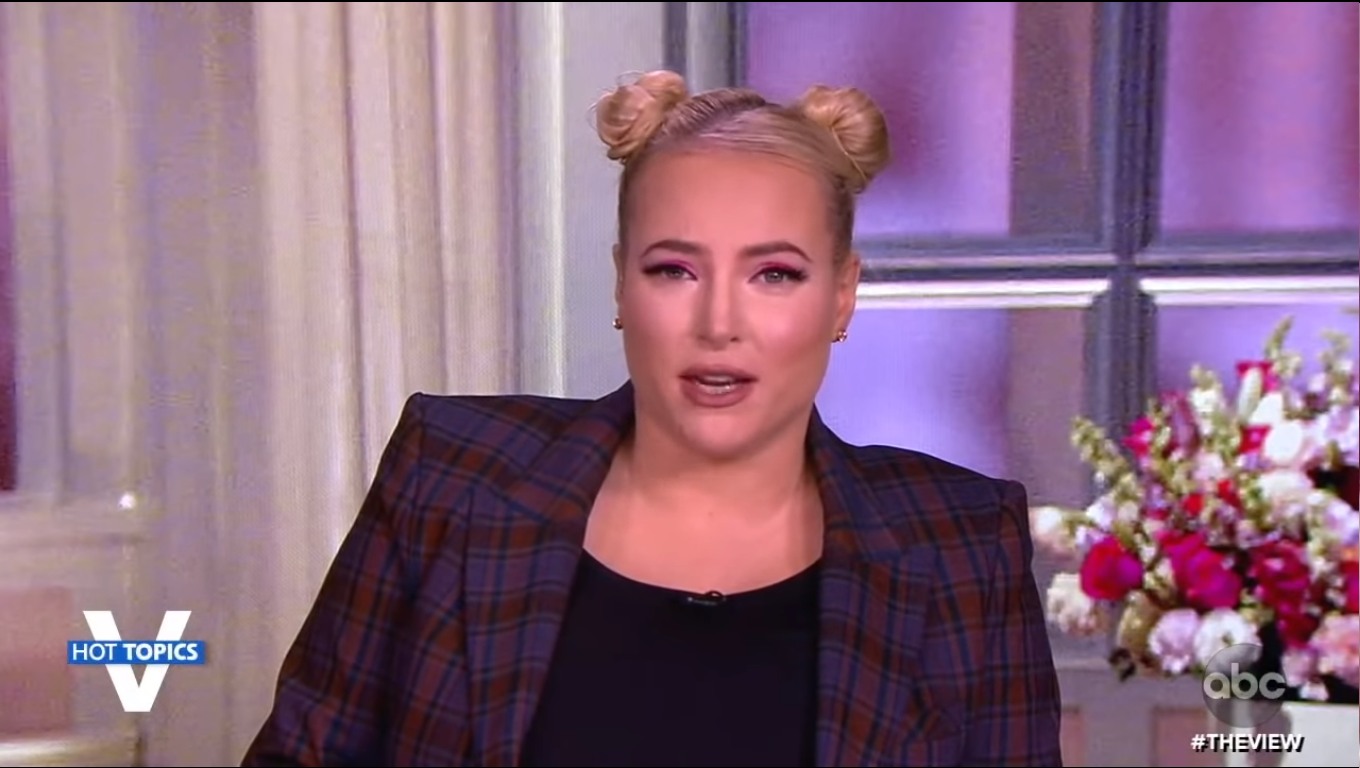 Screencaps courtesy of The View.