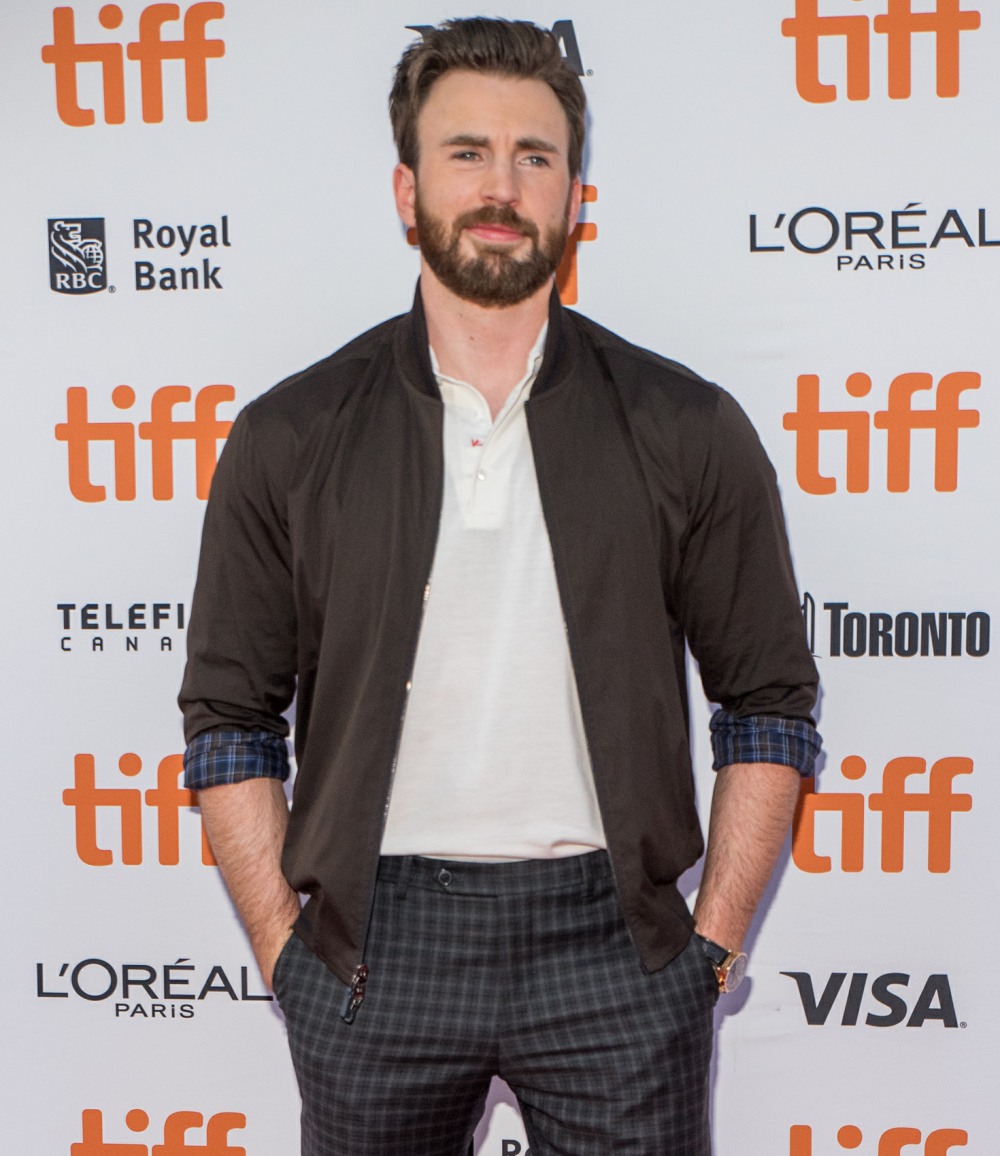 For as long as I've paid attention to Chris Evans as a celebrity/actor, several pieces of Chris Evans knowledge have become embedded in my mind, so much so that I just assume everyone else knows this stuff about him too. One, he has a big spread in Massachusetts, close to where he grew up in Concord. Two, he loves dogs. Three, he loves brunettes with big booties. Four, he's not in love with the Hollywood thing and he's one of those "I'd rather hang out with my hometown bros" kind of guys. So it's little surprise to me that Chris is pretty much living permanently in Massachusetts these days. Also not really surprising: he's dating a non-celebrity local lady. In fact, the only surprising thing is that someone in his camp leaked the exact same information to different tabloids. From OK! Magazine:
Chris Evans is looking to return to Massachusetts and put down roots, a pal tells OK!. Evans, 40, "talks about settling down in the town where he grew up outside Boston," shares the friend. "It's a quiet, peaceful little place where he can kick back and spend more time with his family, including his mom, who runs a nearby youth theater where Chris got his start. And no one makes a big fuss over him, which he really appreciates."

Evans, whose long list of high-profile exes includes Jessica Biel and Minka Kelly, is also ready for a more down-to-earth dating life, adds the pal. "In fact, word is he's been seeing someone on the East Coast for a few months," shares the friend. "She's not in the business and is low-key, which suits Chris just fine. He's had it with the whole Hollywood scene."
[From OK! Magazine, print edition]
His last "celebrity" relationship was with Jenny Slate, although that crashed and burned back in early 2018. I would guess that he's been dating in LA and "on the East Coast" since then. And good for him – this is not a dude who is looking to be one half of a power couple. Speaking of:
Sources tell Star that Chris Evans – already a familiar face around Concord, Mass – has ditched Hollywood to move back to his hometown. "It's very quiet and peaceful and no one makes a big fuss over him," says an insider of the quaint burg outside of Boston. "He has a big house on a large piece of land with trees and a garden, and it's close to his family."

That's not all he's near. The insider confirms that Evans has been low-key seeing a woman from the area. "She's not in show-business and is just a nice, down-to-earth girl," continues the source. "His family adores her."
[From Star Magazine, print edition]
I wonder what Mystery Massachusetts Girlfriend does for a living. How would their lives have intersected? Friend of a friend? Did they meet at the local dog park? Did his mom introduce him to the cute-but-sassy young teacher who just came to town? Does she love dogs? Honestly all of this sounds like the premise of a pretty charming Netflix romance. Anyway, I hope he's happy. Truly! And he needs to side-eye his crew or his family because someone is telling his personal stuff to OK! Magazine and Star.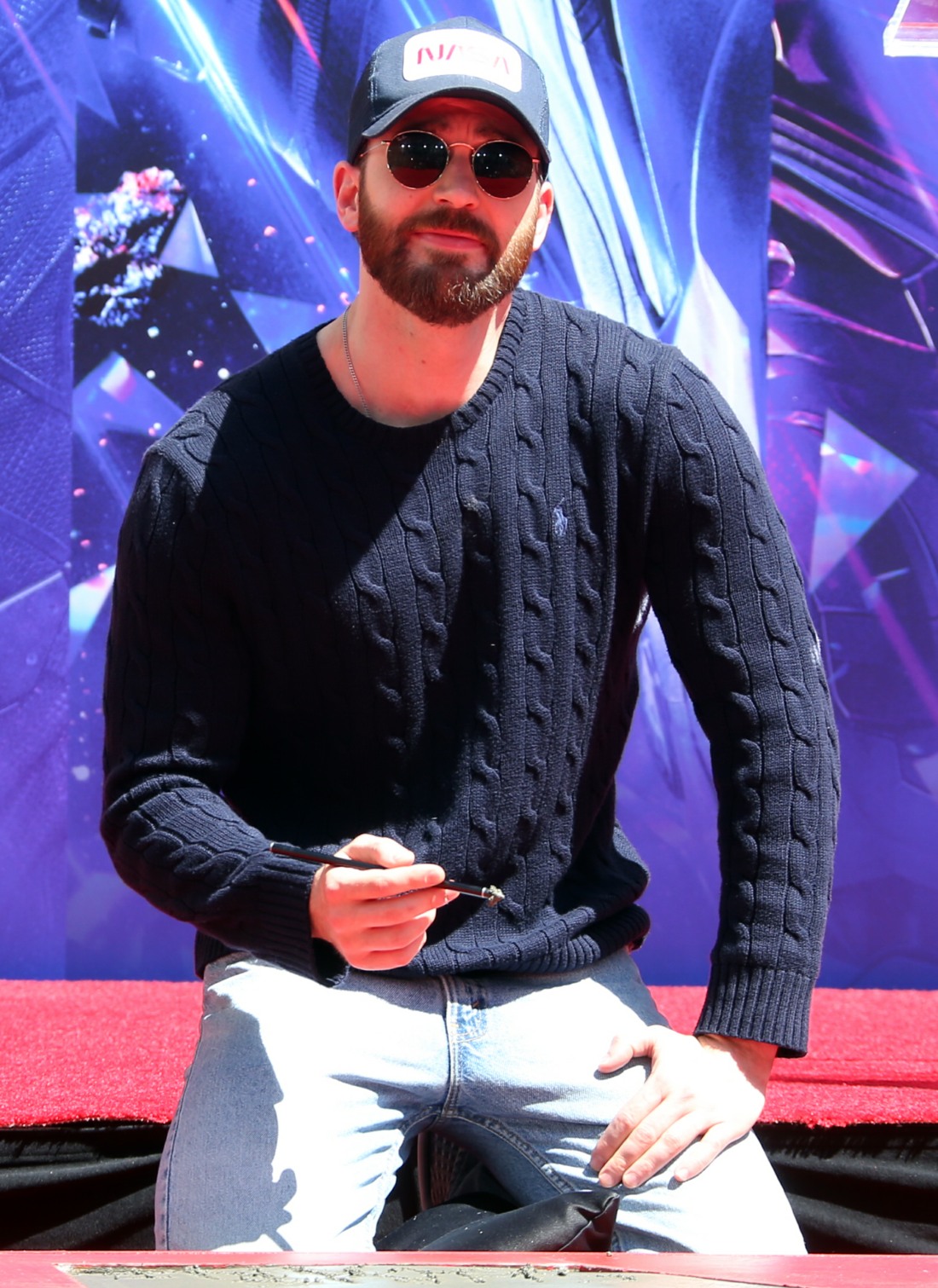 Photos courtesy of Avalon Red, IG.