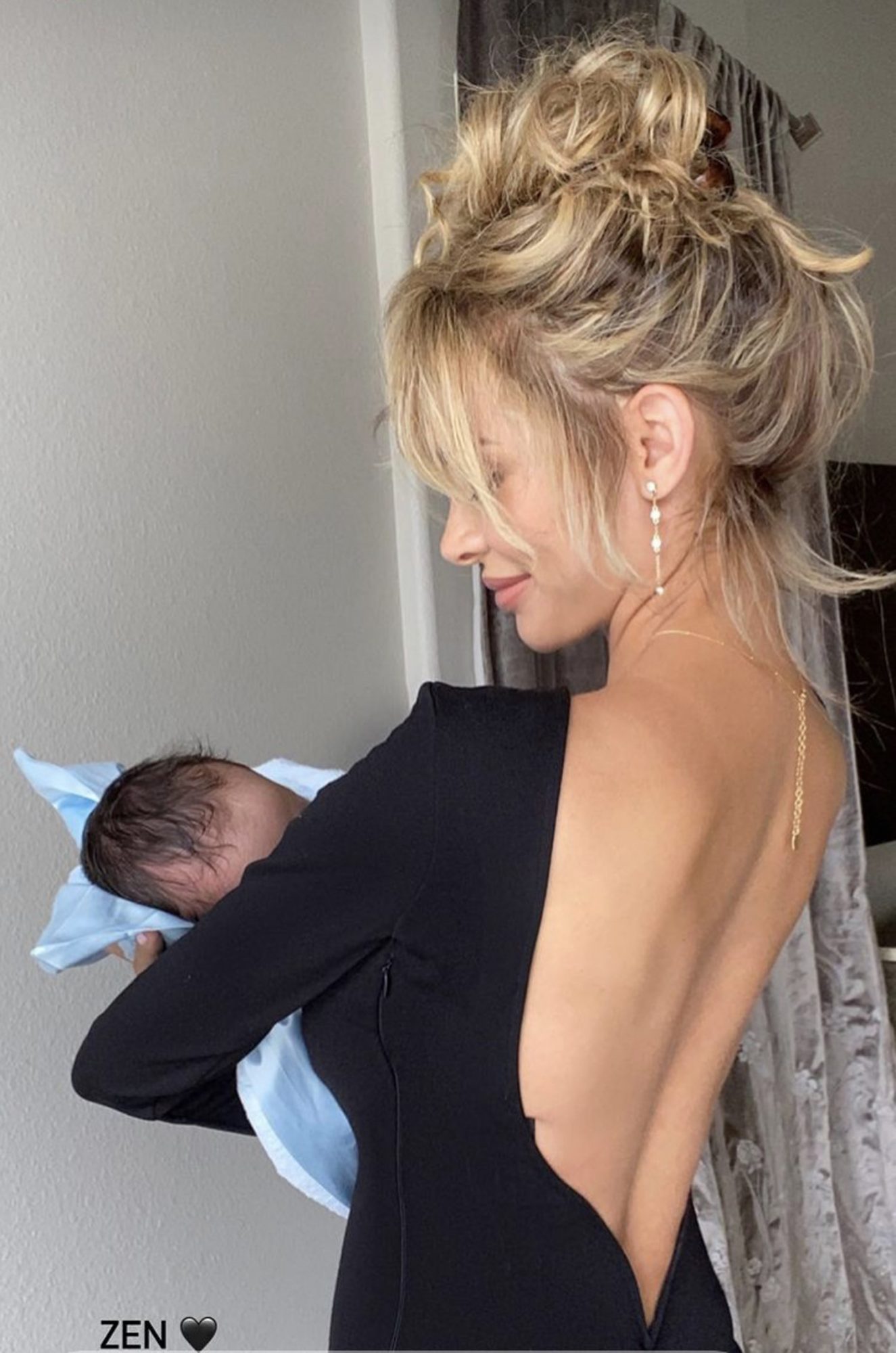 A decade ago, who knew that Nick Cannon would become a baby making machine? Not me. Nick has had four children in the past year from three different women. Three of the four were born in the past month and he doesn't seem to be slowing down. Nick's girlfriend, Alyssa Scott, announced the birth of their son, Zen, in an Instagram post. Zen is Nick's seventh child. Yes, you read that correctly, seventh. It seems Nick is trying to have all the kids because he believes he will die young. Anyways, a few highlights on the announcement via People:
"I will love you for eternity," she captioned a trio of black-and-white snaps, two of which showed her cradling the newborn in her arms. Alongside the post she also shared that she welcomed her son on June 23.

On her Instagram Story she also shared a sweet mother-son photo, which she captioned with the newborn's name, Zen, alongside a heart emoji.

This would be Cannon's fourth baby in a year.
I would like to congratulate the couple, but ya'll this is excessive. What the heck happened to Nick in the last few years? He went from this sweet sort of corny guy to having four kids in a year. The world has gone crazy. Why are these women ok with having children for Nick? Furthermore, how will Nick spread his energy between seven kids from four different mothers? Will he be able to be a good father to them? Nick is just being absolutely messy. Especially since he got his latest set of twins' mother pregnant while his previous baby mama was pregnant AND it would seem he got Alyssa pregnant at the same time as everyone else. Don't these people believe in contraceptives? Anyways, I gots nothing. I wish them well. I hope Nick can live long for his many children. Not that anyone asked, but I wonder what Mariah thinks of this?