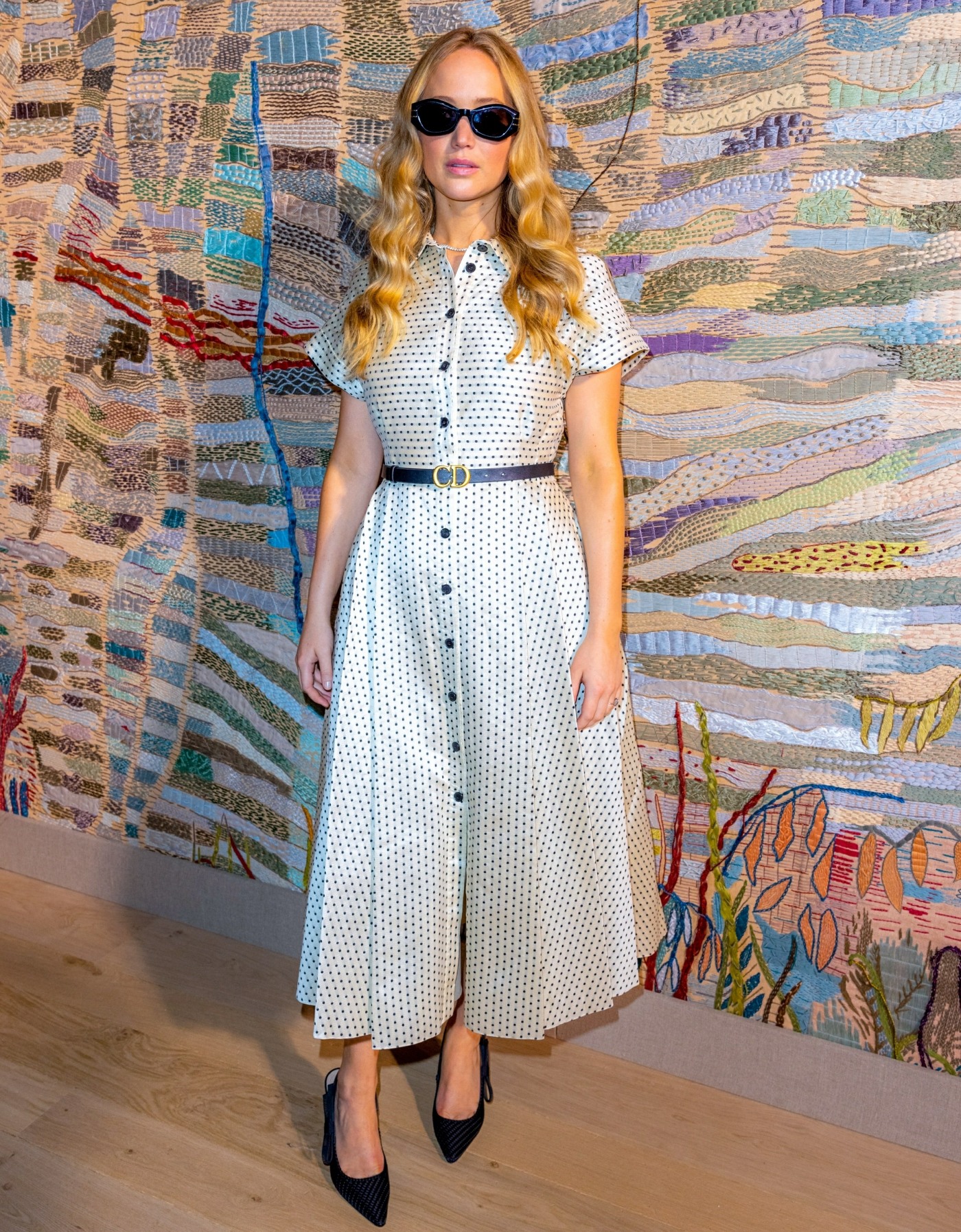 Jennifer Lawrence did her first "event" in nearly two years yesterday. Yes, it really has been that long! The last time she appeared on a red carpet for a premiere was June 2019, for the Dark Phoenix premiere. The last time she appeared at a fashion event was September 2019, for the Paris Fashion Week runway for Dior. J-Law has had her Dior contract for God knows how long – easily since 2013/14, I believe. The Dior shows are pretty much the only fashion-week event she attends, and I'm positive she's contractually obligated to attend as many runway shows as possible.
Jennifer seemed to be enjoying herself at the show, and she chatted with Dior chairman and CEO Pietro Beccari and met backstage with Dior creative director Maria Grazia Chiuri. Jen is obviously wearing head-to-toe Dior, and I would imagine that her look was probably chosen for her and styled by the Dior team. They made her look great, honestly. Jennifer looks well-rested and happy.
Has absence made the heart grow fonder for the public and J-Law? I still enjoy the fact that she was the biggest young actress in Hollywood and she stepped away to really take a real break. She got married to Cooke Maroney, she spent time with friends and family, she traveled and she kept out of the press for the most part. We will be getting some J-Law later this year with Don't Look Up. She also wrapped on Red, White and Water, which will come out next year. She's still got to film Bad Blood, the Elizabeth Holmes/Theranos story and she has other stuff in development.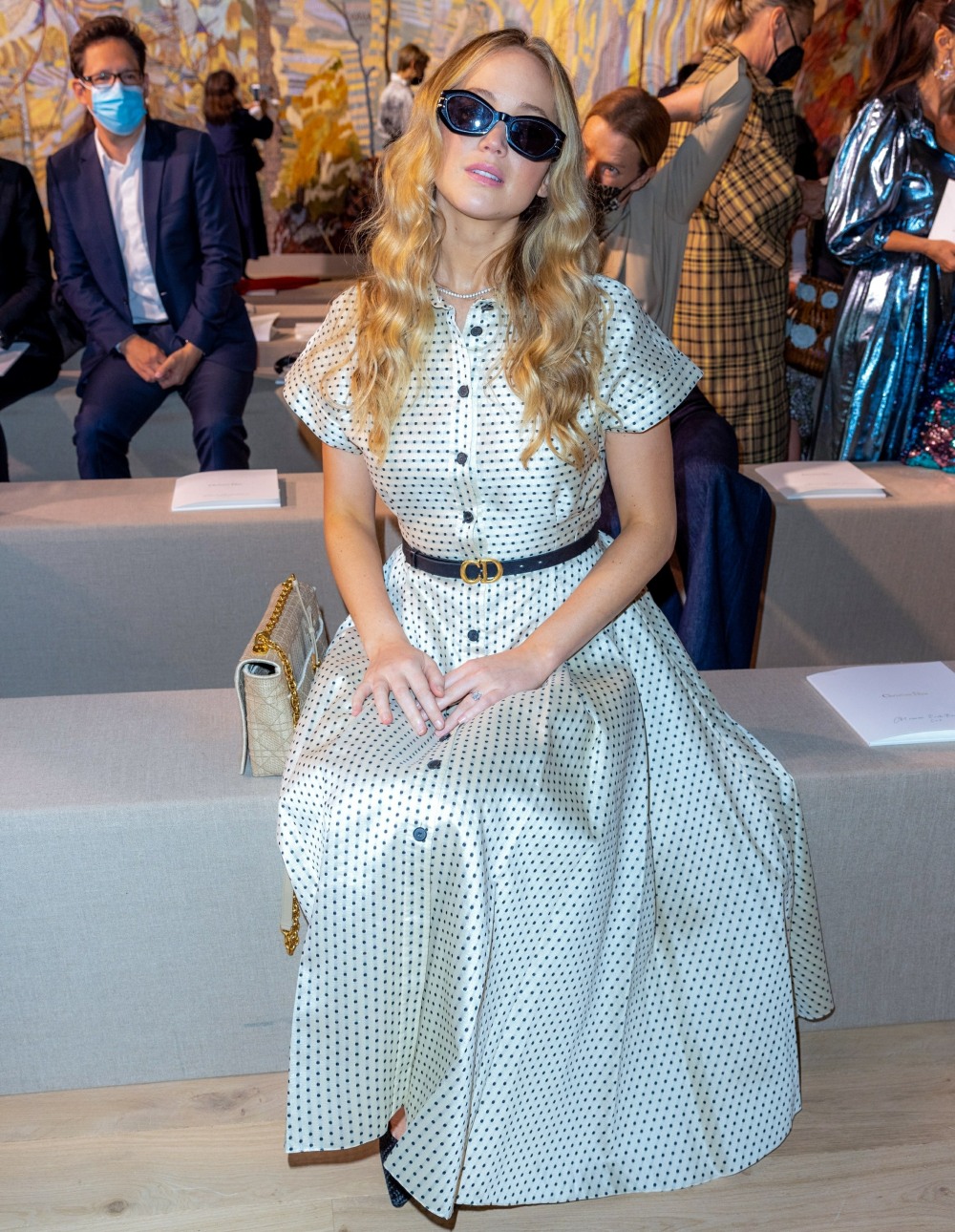 Photos courtesy of Backgrid, Getty.