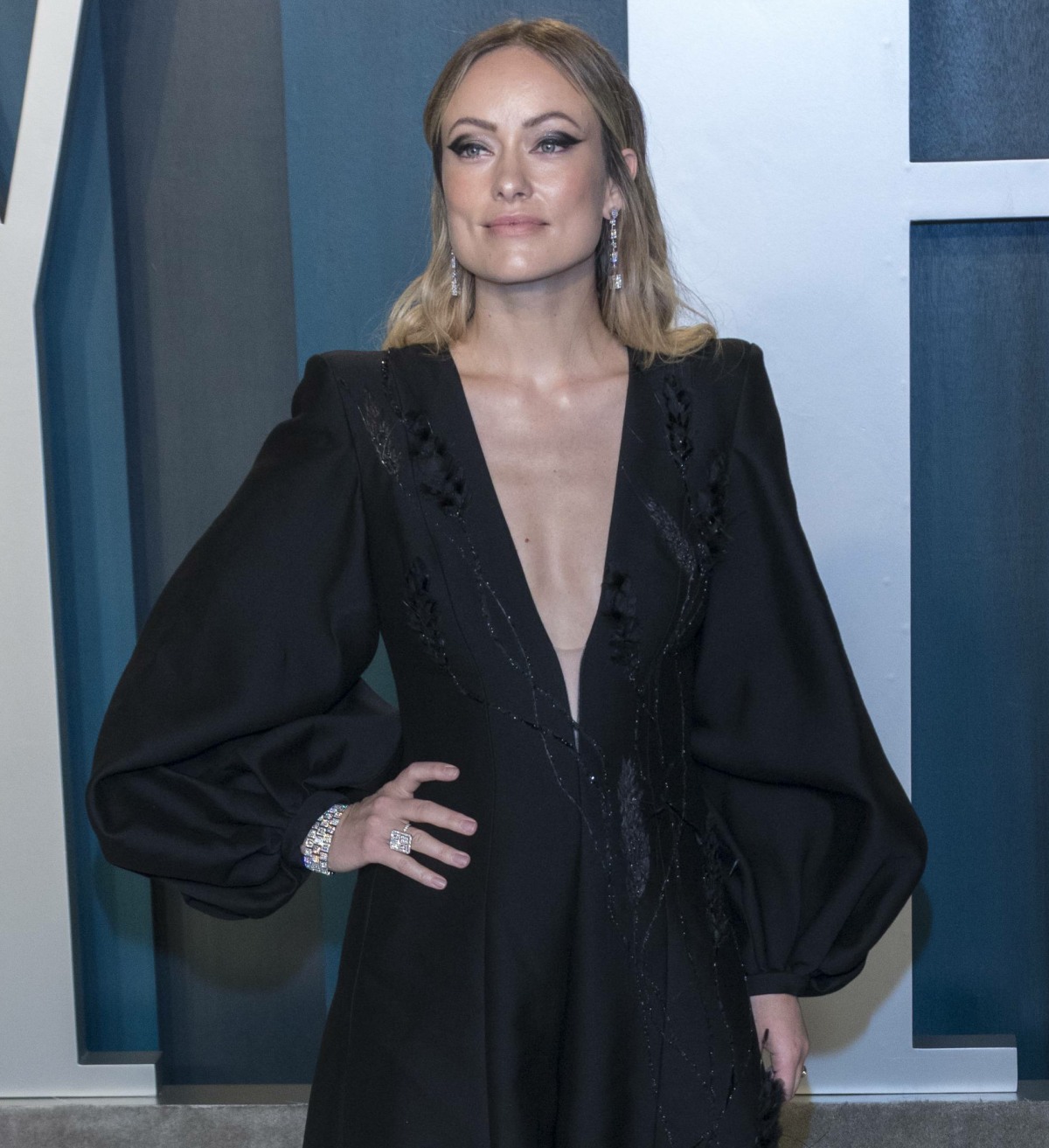 Olivia Wilde joined Harry Styles in Italy last week, and they're still vacationing in and around Tuscany. In recent days, Harry and Olivia have been on a yacht off the Monte Argentario region, and Page Six had the exclusive photos of them kissing on the boat and what have you.
Olivia Wilde wore a high-waisted bikini on yacht with Harry Styles https://t.co/ddGLzTACK1 pic.twitter.com/4ifEee2vRo

— Page Six (@PageSix) July 6, 2021
Harry Styles and Olivia Wilde can't keep their hands off each other while vacationing in Italy https://t.co/FzLCOopuPm pic.twitter.com/4Op3kix4Ct

— Page Six (@PageSix) July 6, 2021
Yeah, my two big takeaways: one, Harry keeps his trucker hat on when he's kissing Olivia, which is so 2002; and two, Olivia's bikini is not cute. I don't mind a full-coverage bikini at all, but I kind of wonder if a one-piece with a vintage silhouette might have looked a lot cuter in the paparazzi photos. But whatever, I'm not trying to be stupidly nitpicky. Olivia and Harry are in love and on holiday, God bless. An added wrinkle though: apparently, Jason Sudeikis is unhappy about the photos or something?
Jason Sudekis is back at the Brooklyn home he shared with ex Olivia Wilde while she frolics with Harry Styles in Italy, sources tell Page Six. The former "Saturday Night Live" funnyman, 45, has returned to NYC after spending months in London filming the second season of his hit Apple + show "Ted Lasso."

He's preparing to go on the promo trail in the next few weeks, but we're told that he's staying in the home that he shared with Wilde before their split last October and is caring for their kids — son Otis, 7, and daughter Daisy, 4. The couple bought the property for $6.5 million in November 2014. And a source said: "Jason and Olivia take turns to care for the kids … Jason obviously knew that Olivia and Harry were going on vacation to Italy.

"He's never going to be thrilled about seeing his ex-fiancée and the mother of his children wrapped around another man like that, but they're trying to keep things civilized for their kids."

Other sources have previously admitted that Sudekis remains "heartbroken" by the split with Wilde, though while in Brooklyn, Sudeikis did receive a visit from longtime friend Keeley Hazell.
I have zero clue what Jason and Olivia think they're doing. Jason is clearly dating Keeley Hazell now – they've been dating for months and they've been pap'd together in New York several times in the past two weeks. And of course the kids are with Jason! That's how joint custody works and they both seem like hands-on parents. I don't get what's happening here. Are we supposed to be like "Olivia is a bad mother, she left her kids in New York with her ex (who is obsessed with her) so she could run off and bang Harry Styles on a yacht"?? Because I think there are a lot of moms who wish they could do just that.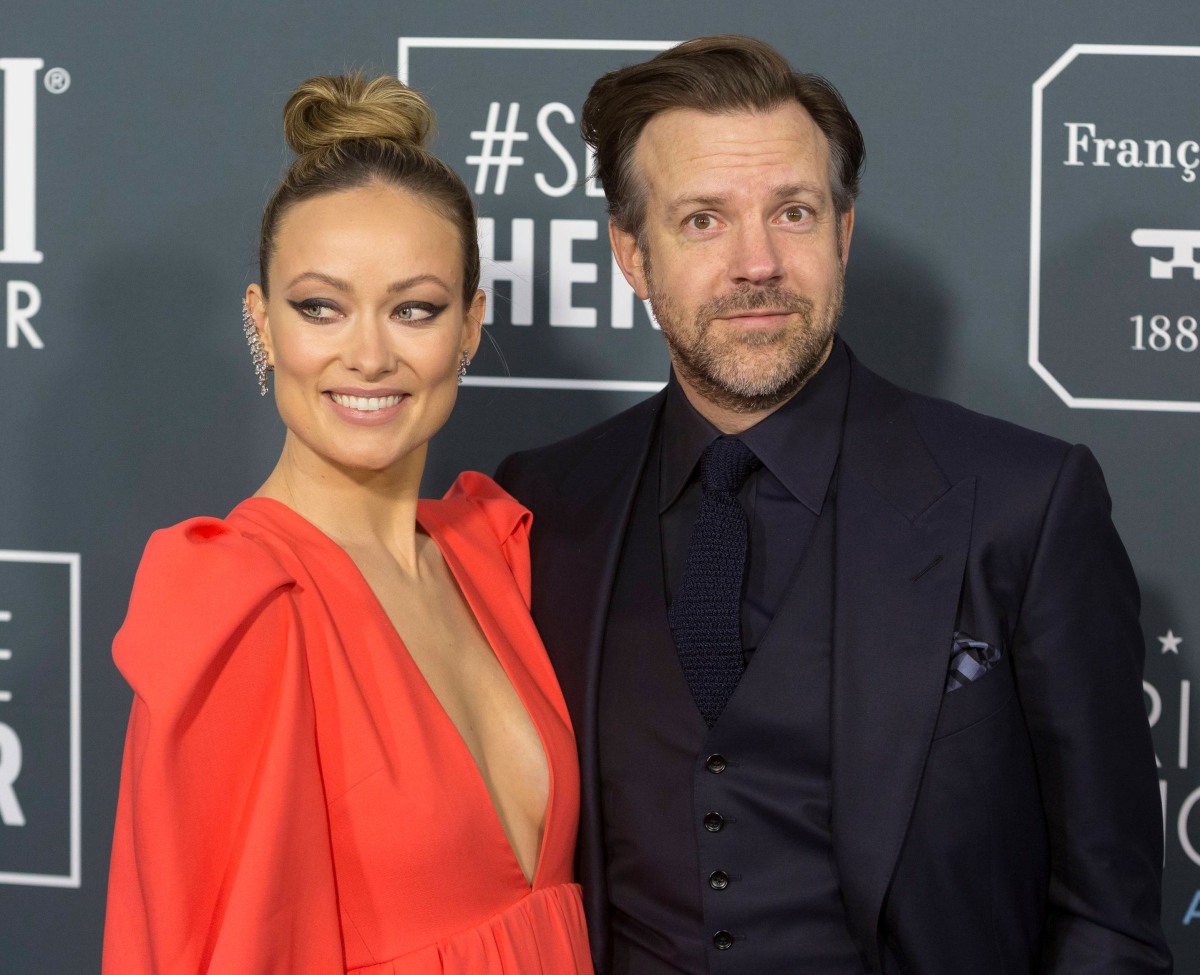 Photos courtesy of Avalon Red.