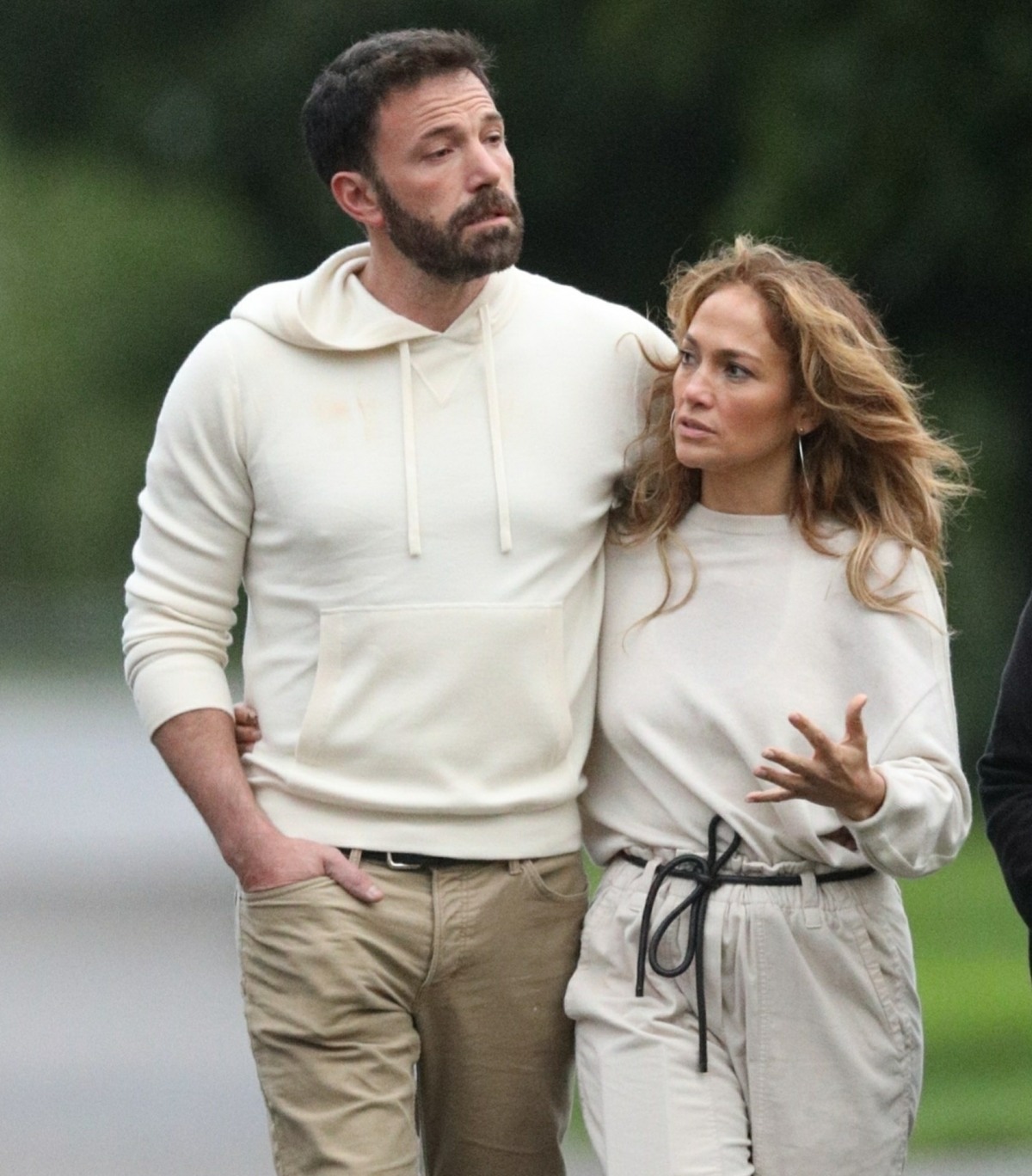 The summer of Bennifer: Waxed, Vaxxed and Relaxed. Ben Affleck and Jennifer Lopez have been together since mid to late April, although it's good to remember that Ben was totally pursuing her back in February, when he began writing her emails full of love and longing. Ben was clearly pursuing Jennifer and they were having some kind of emotional (pandemic) affair for a few months. Jen barely took a breath between A-Rod and Ben and it's been smooth early-00s sailing ever since. The Bennifer revival is real and it is amazing. How amazing? They feel like their true love is the real deal and like they've been together for years, not months, and they are committed to spending the rest of their lives together. Oh.
Made for each other! Ben Affleck and Jennifer Lopez are "both thrilled" by "how seamlessly" they've fallen back into each other's lives following their jaw-dropping reunion, a source exclusively reveals in the new issue of Us Weekly.

"The past few months have been a real whirlwind," the insider says. "They're well aware some cynics still look at it as a big flashy attention grab and roll their eyes at the speed of it all, but it doesn't faze them one iota. They're fully committed to taking the next steps and spending the rest of their lives together."

When it comes to their quick reconciliation, the "Get Right" singer and Affleck don't think "they're rushing things," per the source. "It feels like they've been together again for years, not months. As far as they're both concerned, they're just blessed to have found each other and discovered true love, which most people can only ever dream about."

Though they may not have gotten their happy ending the first time around, "there's not a single doubt in their mind[s] that this is [not] going to work," the source tells Us. "Everything that went wrong in the past can only serve them in a positive way this time around."

Lopez was previously married to Ojani Noa from 1997 to 1998, to Cris Judd from 2001 to 2003, and to Marc Anthony from 2004 to 2014. She shares 13-year-old twins Emme and Max with the "Home All Summer" crooner, 52, and is "looking forward to getting to know" Affleck's three children as their relationship progresses. (The Gone Girl actor shares Violet, 15, and Seraphina, 12, and Samuel, 9, with ex-wife Jennifer Garner.)

"Family and kids are everything to [J. Lo]," the source notes, adding that Lopez wants to "respect" Garner, 49, as much as possible. "She's more than willing to be patient and do this at a pace that's comfortable to all parties, there's no rush."
Go ahead and yell at me but I'm rooting for them! Y'all know I'm rooting for them. I hope they get married! I hope they last for years! I hope they go to the Met Gala together in September. I hope they go to all of the awards shows next year. I hope he gives her a new pink diamond ring! I hope they buy a big yacht and they recreate the "Jenny From the Block" video entirely. Let's do this. Now, do I think that all of that will realistically happen? Probably not! But much like Bennifer, I'm trying to manifest this.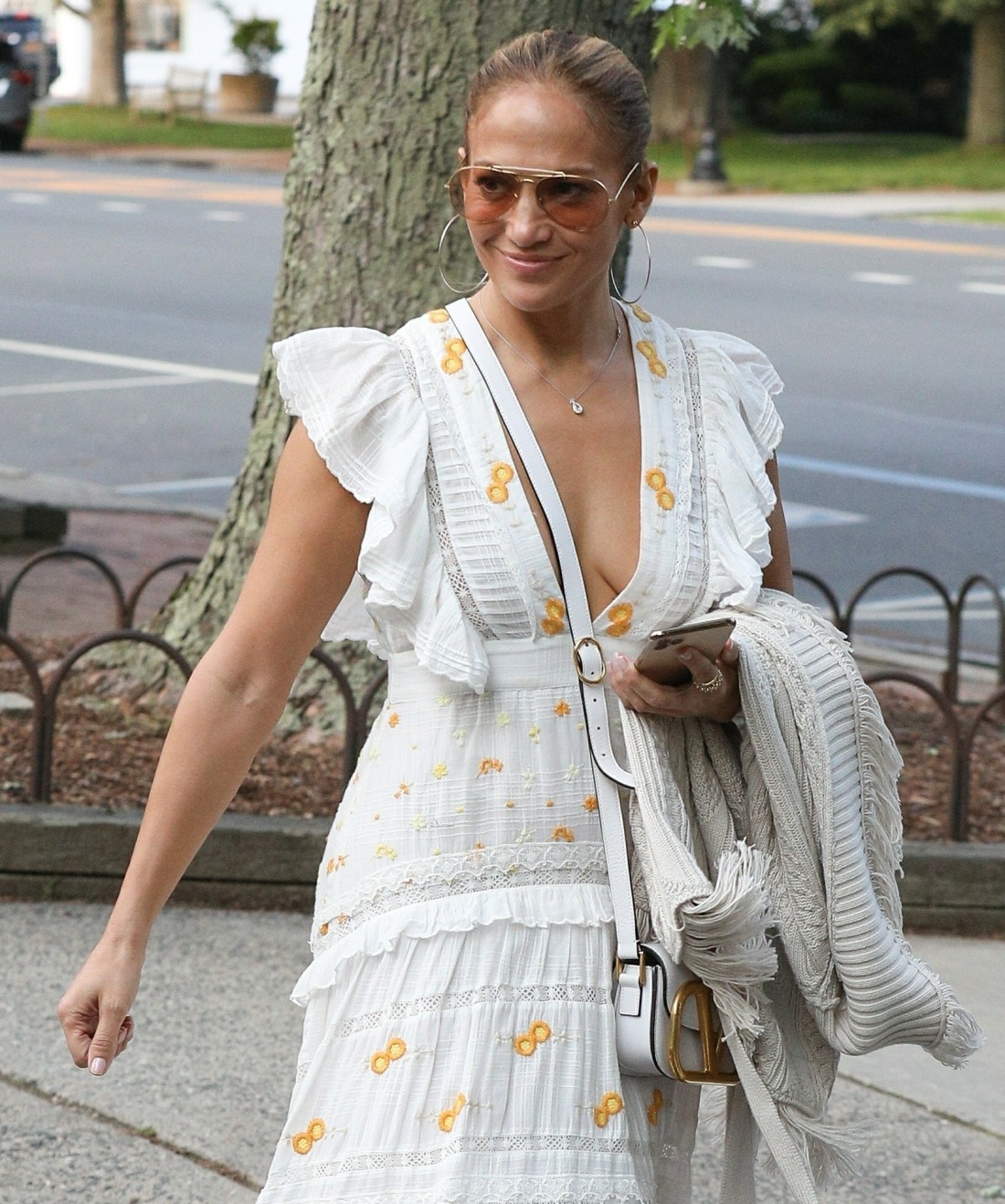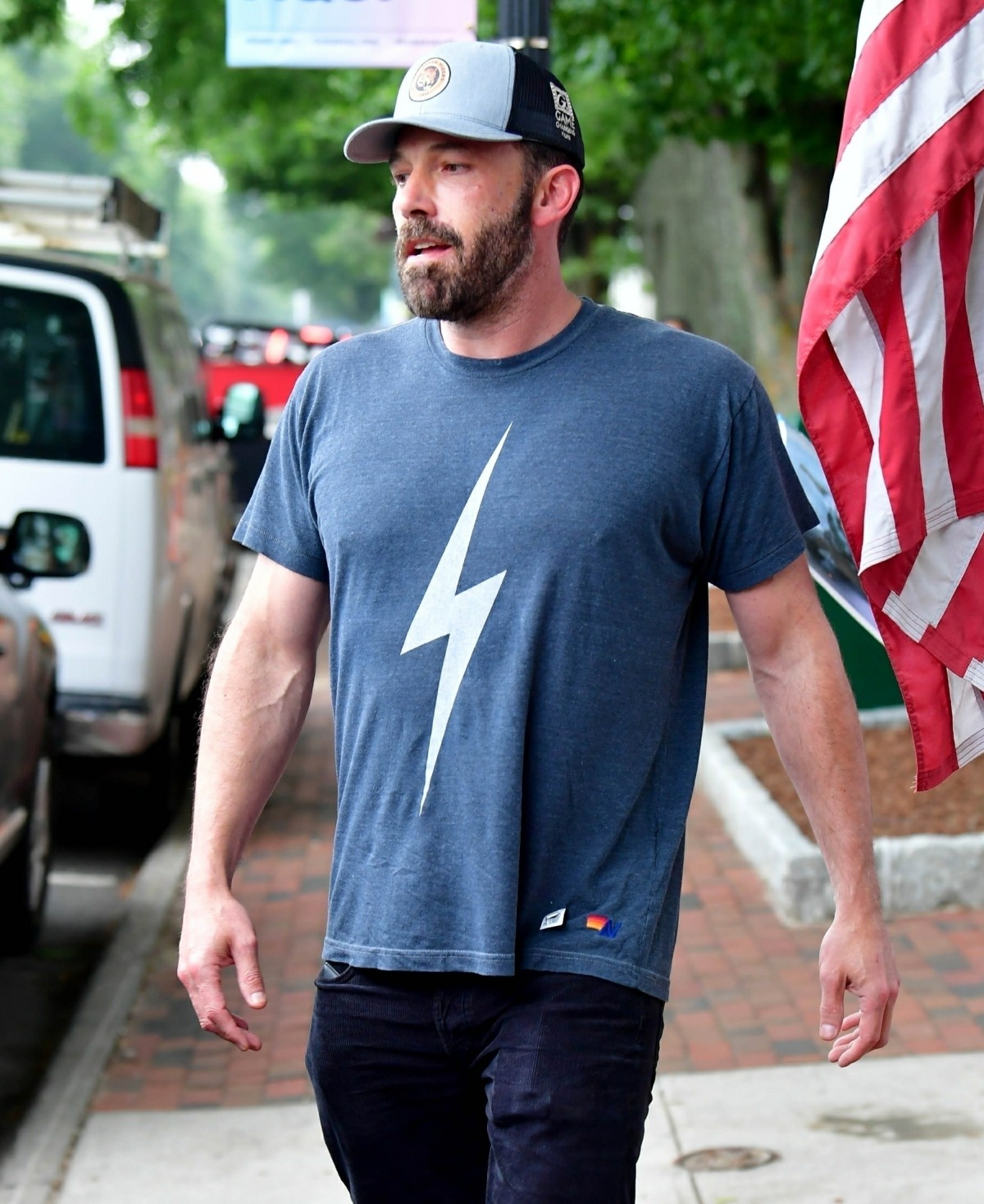 Photos courtesy of Backgrid.