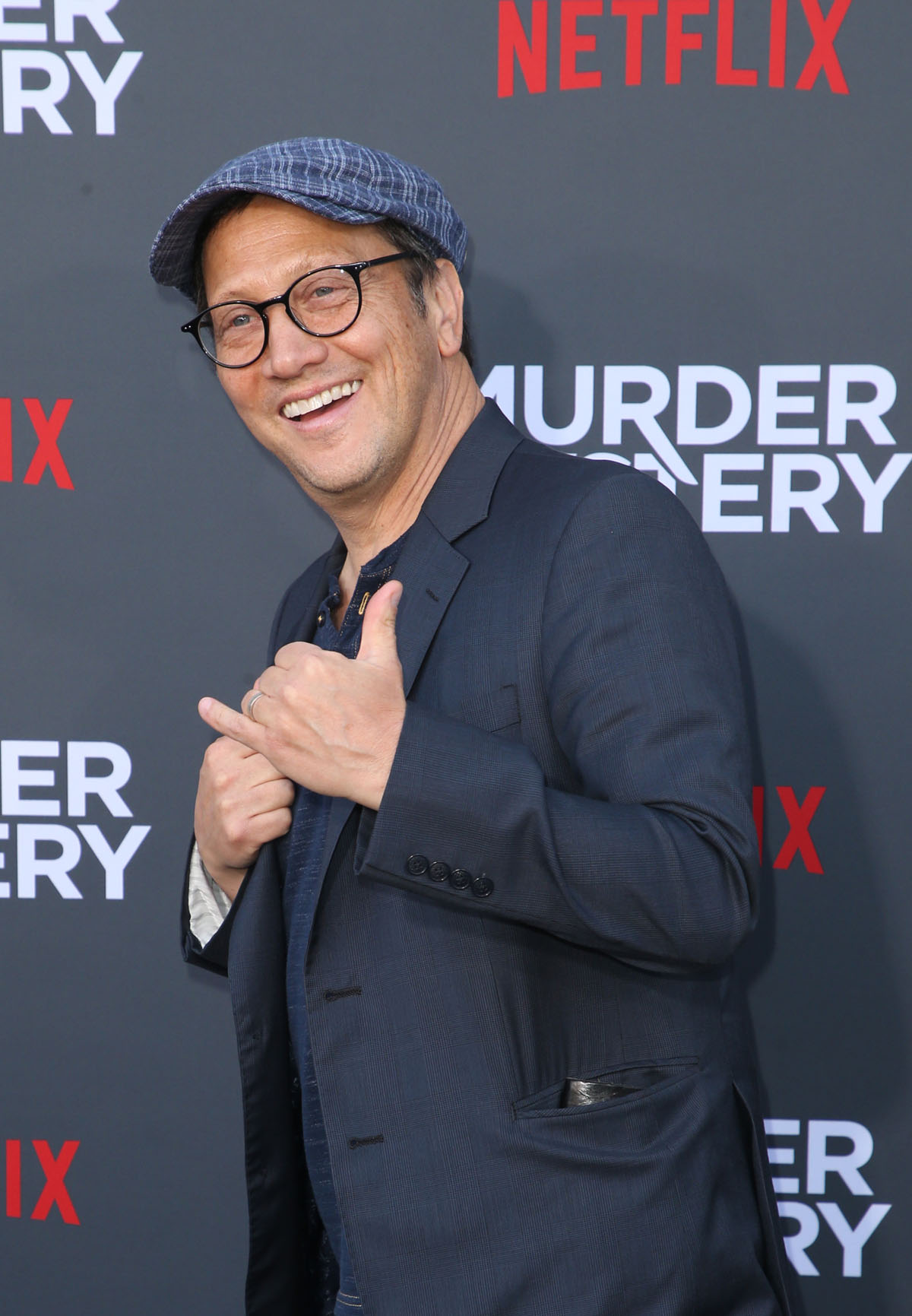 We last talked about Rob Schneider (The Hot Chick, Deuce Bigalow, Male Gigolo) over four years ago when he whitesplained civil rights to civil rights icon Rep. John Lewis (RIP) on MLK day. Rob is digging further into his idiocy. He tweeted some terrible takes on covid vaccinations and the potential booster shot, announced by Pfizer.
Just say no…
And keep saying no…
Over Half of the US population is continuing to say no to this unapproved experimental gene therapy!
"My body, my choice!"#2ndAmendmentIsForThis https://t.co/9rLIcgiM02

— Rob Schneider (@RobSchneider) July 10, 2021
Our Government has told us they plan on going to OUR FRONT DOOR with this.
They have lied, had a 2 year fear campaign and lockdown, destroyed middle class household incomes, bankrupted untold thousands of businesses and are now putting children's lives at risk. https://t.co/TWHdquR8Hv

— Rob Schneider (@RobSchneider) July 10, 2021
He tweeted a bunch of other untrue dangerous takes but I'll spare you. It's not like vaccinations are mandatory for the public, they're just mandatory if you want to work at certain jobs, attend some schools or go to some events. People don't even have to show proof in most cases. In the south where I live most people are going maskless inside now. These antimasker/anti-vaxxer a-holes act like minor inconveniences that keep people from spreading a deadly illness are the worst things that ever happened to them. Is he suggesting people go and shoot up vaccine sites? It would be ridiculous if it wasn't a horrible possibility.
Rob is now doing a stand up tour now so he's coming into contact with people all over the country. Rob did have covid last year, however we know that the Delta variant can still infect people who have recovered from covid. The immunity from a previous infection only goes so far, and is vastly inferior to vaccinations. I don't wish covid or long term illness or death on anyone, but that's a natural consequence of this type of idiocy, isn't it?
The Schneid-man!
Makin' corpses!
Schnideramadingdong!
Completely out of his depth!
Using his influence irresponsibly! Promoting deadly conspiracy!
Makin' corpses!
Blood on his hands!
Schnides! pic.twitter.com/PErZP2ouIj

— A.R. Moxon (@JuliusGoat) July 10, 2021
i liked you better as a stapler on south park

— beth (@bethbourdon) July 10, 2021
Thank YOU, Tahoe Nevada!
Last night was a blast. pic.twitter.com/HT6UP3YLPo

— Rob Schneider (@RobSchneider) July 10, 2021
Photos credit: Getty and Avalon.red