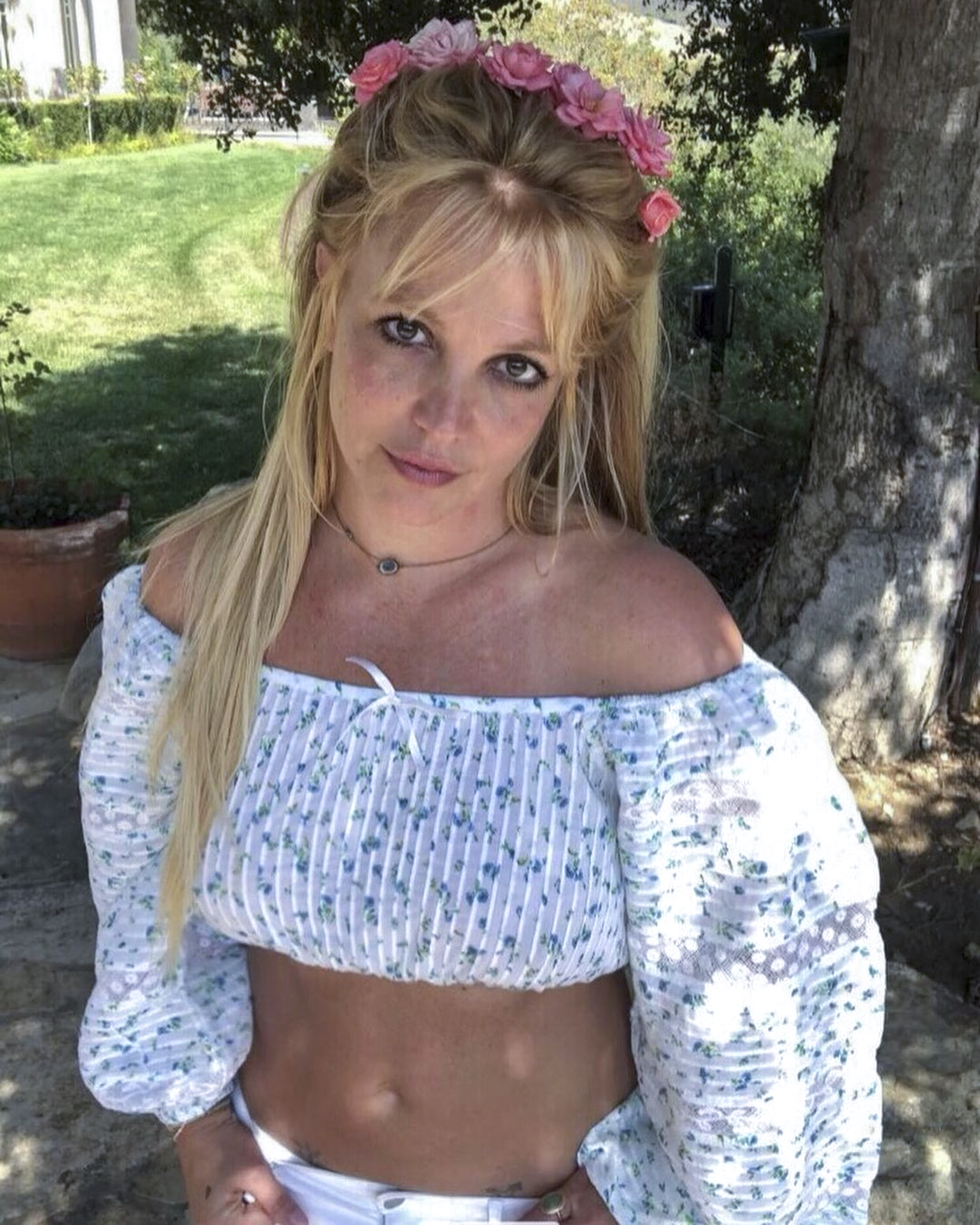 Over the last week or so there have been signs of a civil war brewing among Britney's conservatorship team. Britney's longterm manager, Larry Rudolph, resigned, as did the co-conservator of her estate, Bessemer Trust. Britney's court-appointed lawyer has also asked to step down. Meanwhile the conservator of her person, Jodi Montgomery, asked the court for $50,000 a month to go towards security because she's been getting death threats since Britney's testimony went public. However Britney's sole estate conservator, her father Jamie, asked he court to deny that. In response Jodi's side has filed documents stating that Jamie has used over $2 million of Britney's money defending himself.
Amid all that, E! has alleged insider quotes from Britney about how she's feeling.
A source connected to the pop star exclusively tells E! News on Wednesday, July 7 that Britney feels these moves are steps in the right direction.

"She's finally feeling hopeful about the future," the insider shares. "She thinks people are resigning because they know she is speaking the truth. She is relieved her attorney resigned and hopes that if she can pick her own lawyer, it means the judge is leaning towards terminating the conservatorship."

The source continues, "She's trying to be patient and see what happens. She is happy that things are starting to happen, and that the truth has finally come out."
While I have hope that this means Britney is getting more of her side out, it's also possible these quotes are just from the people around Britney who are still trying to control the narrative. I really hope this means that things are turning around for her and that she'll be able to get out of this conservatorship.
The NY Times has a story about conservatorship and guardianship abuse that includes profiles of two disabled people who were able to get out of conservatorships with great effort. There's a less serious option called "supported decision-making" that can help people make difficult life decisions without taking away their civil rights. In Britney's case this wouldn't have allowed her family to control her vast fortune, so it likely wasn't even considered. Hopefully Britney's situation will help bring about much-needed changes to conservatorship and guardianship law.