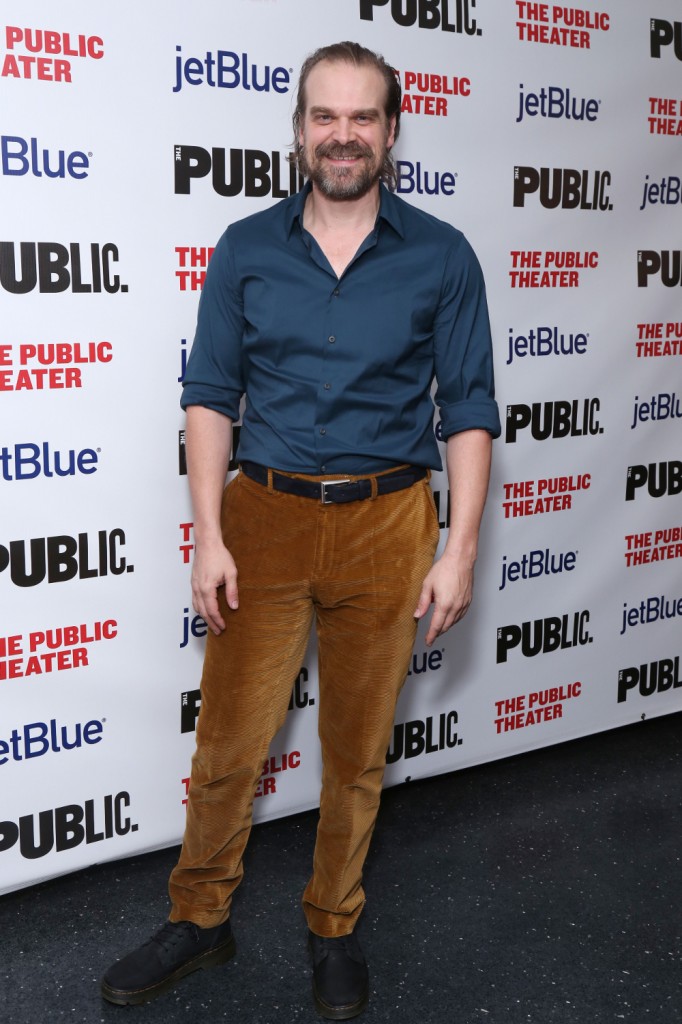 David Harbour is doing the bulk of the promotion for Black Widow now that it's released, which is an interesting choice for the long-awaited female-fronted film from Marvel. However, I like David so I'm happy when he's on the promo trail. Black Widow's opening was pushed back due to the pandemic. Box Office numbers suggest that was a good decision. I haven't seen it yet. I want to. I'd planned to watch it over the weekend but balked at the $30 streaming cost. I understand why, but for that price, I'll go see it in a theater. It's getting decent reviews. David plays Alexei/Red Guardian, who supports Natasha and Yelena (I'm guessing, I don't actually know the story). His character is married to Rachel Weisz's Melina. Naturally, comparisons come up about all the impressive women with whom David surrounds himself, including his wife, Lily Allen. David told ET's Nischelle Turner he's lucky because he's "always been drawn to really fascinating, intelligent, fierce women."
On gaining wait for the role and life in lockdown
I've been eating donuts since way before we were locked inside. This has been a tough year for jeans everywhere. For waistlines everywhere.

This year and a half has been so extraordinarily strange. What was life before that?

On the stunts in Black Widow
The stunts are unbelievable in this movie. The guys and girls who do those things are unbelievably talented athletes and dancers, it's sort of a combination of these skills that I do not possess hardly an ounce of. In general it's brutal. I'm in my mid 40s. My knees and lower back are not meant to do these things anymore. There are about four guys that make up Red Guardian.

On the new season of Stranger Things
It's my favorite season. The scripts get bigger, the show gets bigger in a way but it also gets more fun. It's the heaviest dramatic stuff I ever had to do. We get to see a lot of Hopper at his most vulnerable. We're going to reveal a lot of backstory points.

He was asked how he lucked out with women on screen and off
I have no idea. I just don't deserve it. I've just always been drawn to really fascinating, intelligent, fierce women. I was very lucky to work with Rachel Weisz who I think is just one of the most talented people out there. Truly one of the greatest actresses of her generation, one of the greatest movie stars of her generation and just a lovely human being but so generous and so fun to work with. Of course my wife, who is an extraordinarily brilliant artist and human being who I really am so lucky to be a partner to and with. I've really been really lucky and have had a really nice pandemic in spite of everything.
[From ET via YouTube]
I didn't realize Rachel and David's character's played husband and wife in the movie. I love that pairing. That's a reason to fork out the streaming cost. Plus, I heard Florence Pugh is great in the film. I kind of want to see it before I know anything, and my spoiler free bubble pops. I think David is being sincere when he said he lucked out both on screen and off. Not in a self-deprecating way, but that he really does value strength in his female counterparts and is attracted to fascinating women. To be able to work alongside and marry someone like that is lucky. I feel the same way. I wish he'd referred to the stuntwomen as something other than "girls," but that's a hard habit to break, I realize. At least he acknowledged there were more than just men on set, that's more than most do.
I've said it before, I had no idea what to make of David and Lily when they first hooked up, but I'm convinced they are beautifully matched. He seems to appreciate everything about her and her daughters. They melded together so well, it's hard to believe they've only been married a matter of months. It feels like so much longer. It seems like both Lily and David bring out the best in each other and I've always thought that's when a relationship thrives. And good for David for recognizing his wife's fierceness. All partners should.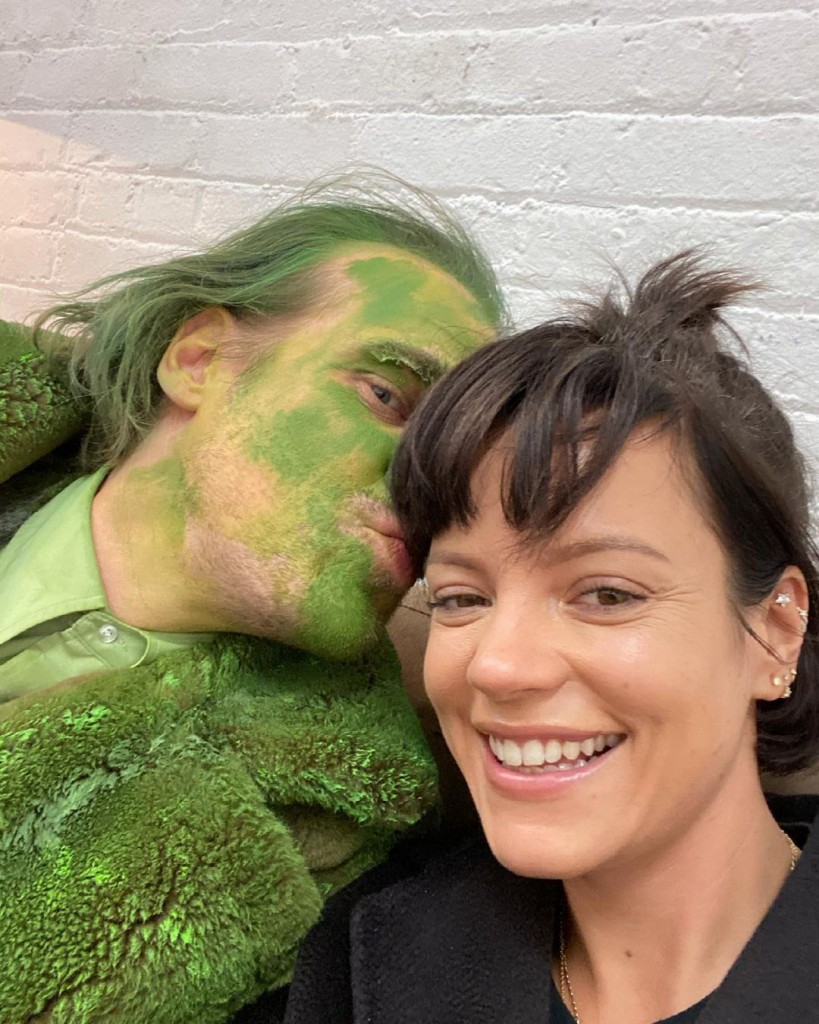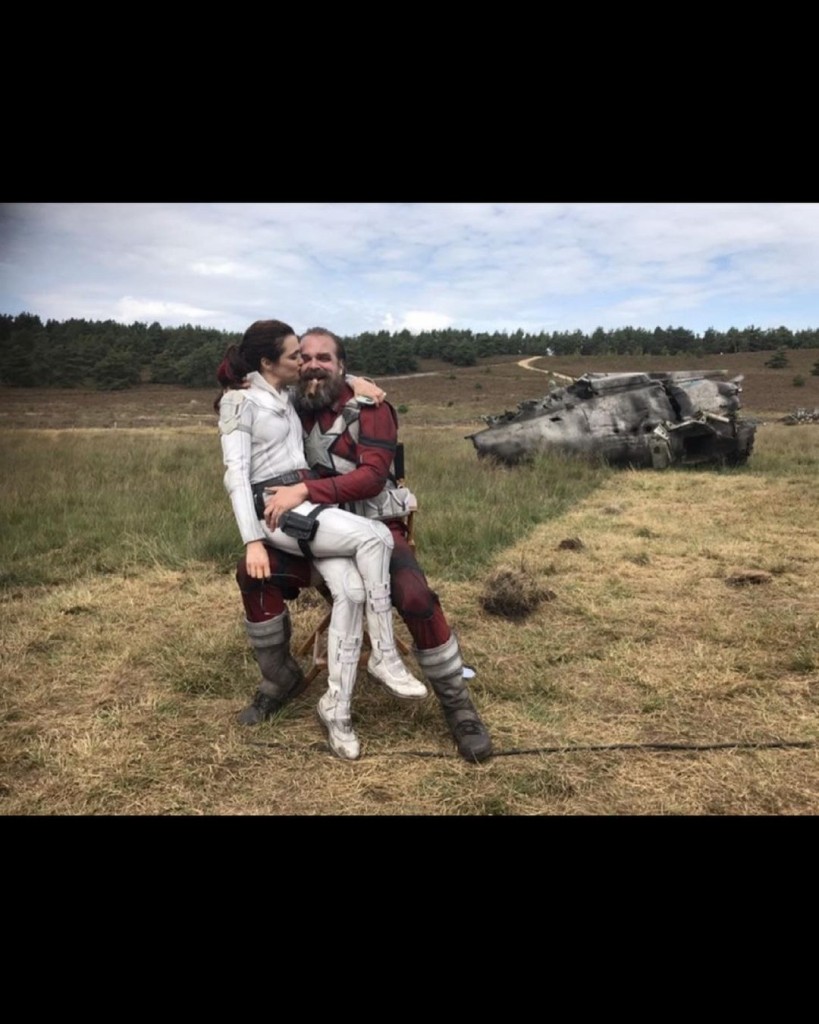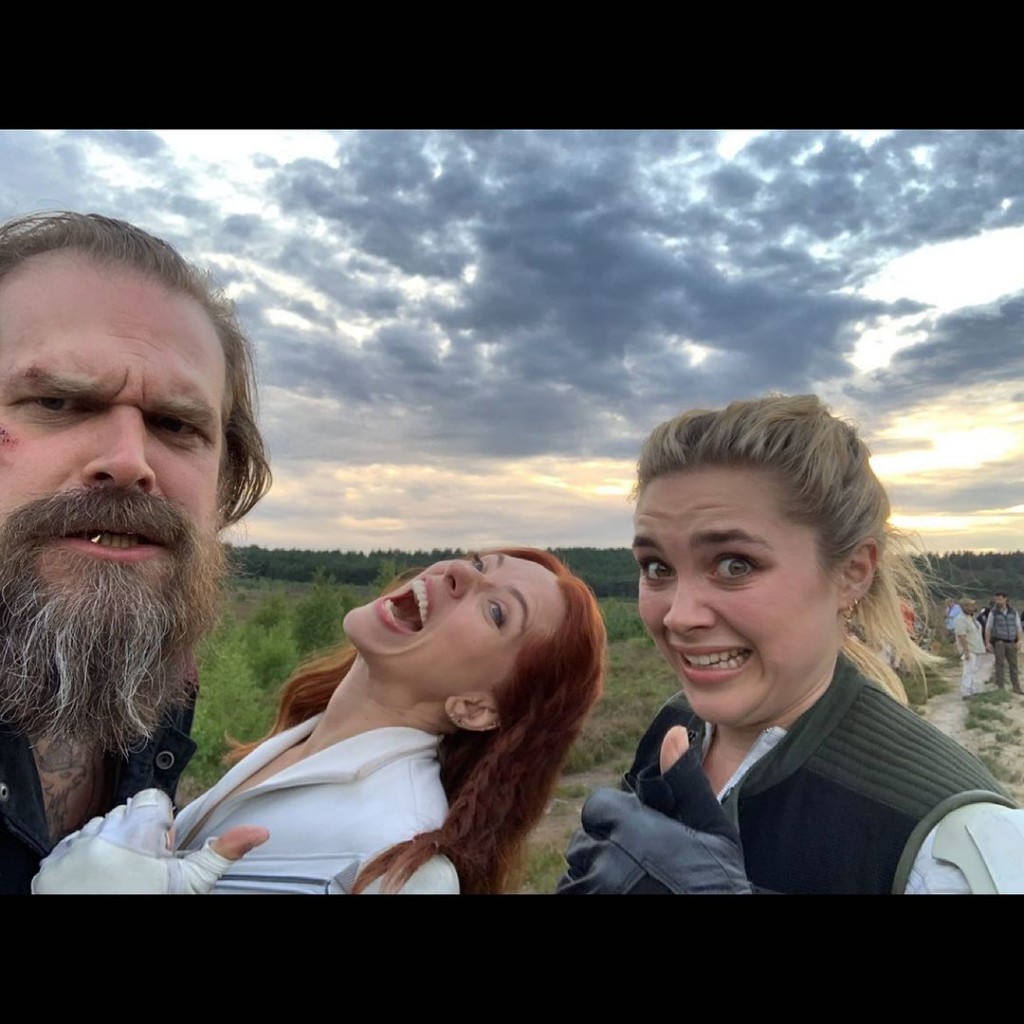 Photo credit: Avalon Red and Instagram